10 Holiday Marketing Tips to Boost Your Traffic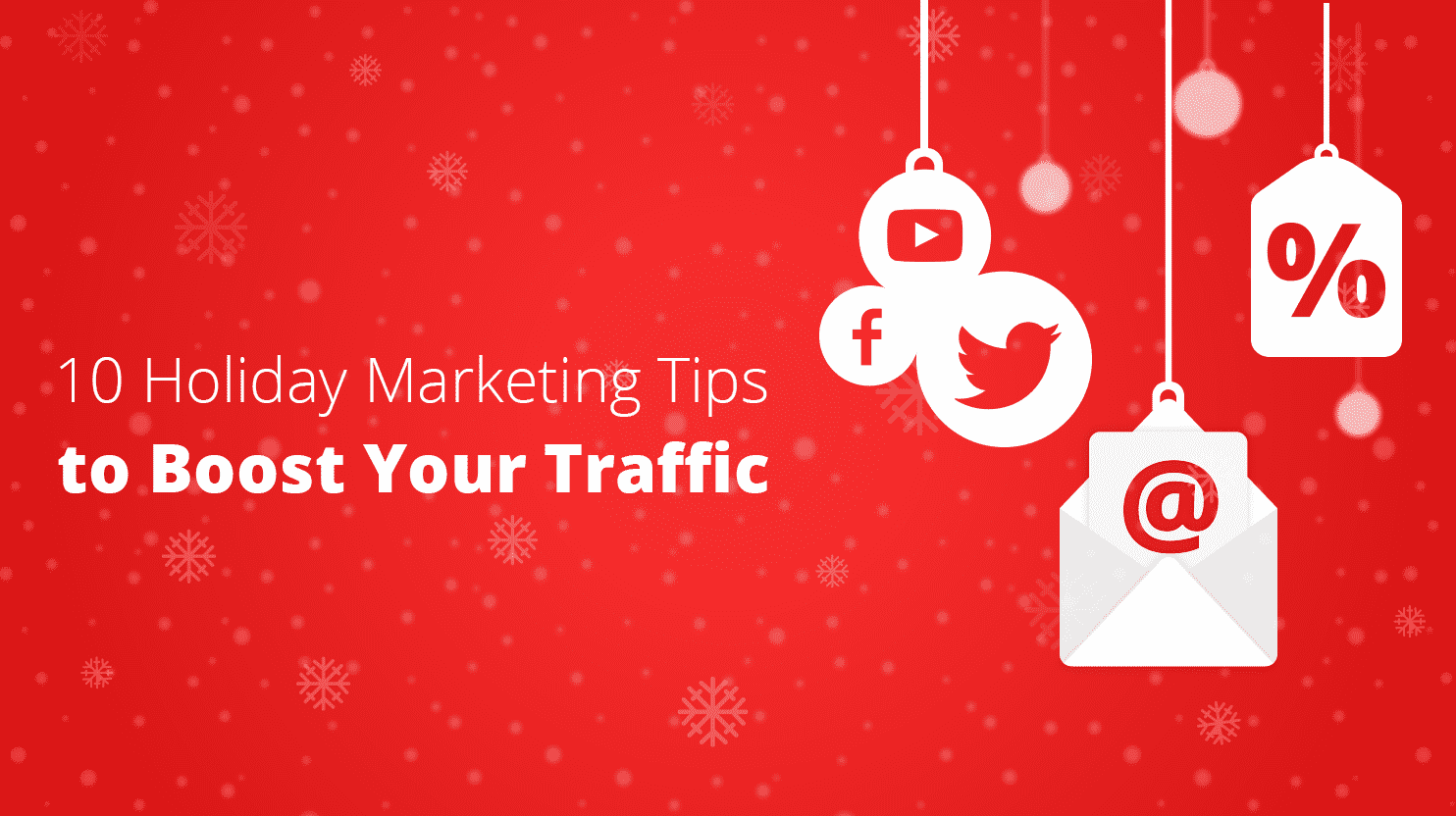 Not to get all Grinch-y on you, but with the approaching holiday magic also comes a great opportunity to boost your website traffic and drive conversions or simply connect and reconnect with your customer base.
You don't just need a holiday marketing campaign because everyone is out Christmas-shopping (or Hanukkah-shopping or etcetc).
A thematic campaign is also a great way to show your brand's originality and holiday spirit. Some irl holiday campaigns, such as Macy's holiday windows, have been executed with such excellence that they have long ceased being just marketing campaigns, becoming an essential part of everyone's annual Christmas story.
The internet, a relative newcomer, remains open for your brand to take the holiday spotlight and become a case study in Christmas-iconic.
Let's discuss cool tips and tricks to make people joyfully click away.
1. Plan ahead for the holiday season
December is a hectic time for most companies, so it's important to start planning the campaign – its channels, messaging, visuals, target segments, the offer – as early as possible.
The common best practice is to start preparing for your campaign launch in July, but even if you procrastinate till September there is still a decent chance to get it right. Reasons why you need to plan ahead are:
The need to account for things going wrong, for example finding out via feedback that the messaging is not clear or the offer is not attractive enough;
Time needed to test-drive a few options of different campaign components, such as offer type, Google Ads or Facebook audience, etc., before you make a final decision;
To achieve perfection in details, from activity scheduling to landing page color scheme.
2. Come up with a brilliant concept
All your campaign activities should all fit one overarching well-devised concept. Some worthy examples include HotelTonight's idea of tapping into everyone's mild annoyance with their relatives' quirks that become apparent when the former visit for the holidays.
The online app for finding discounted hotel accommodations softly suggested: "This holiday – visit, don't stay."
Another curious idea was devised by Food52, a crowd-sourced cooking project. The company came up with an illustrated map with 46 different cookies from various parts of the world and provided their recipes below.
The message – "Here's to celebrating a little differently this year." – surely spoke to the generous and kind cross-cultural spirit of the holidays.
As you see, the main concept you come up with needs to find an interesting connection between your brand and the general ideas of the holidays, that is peace, giving, forgiving, and renewal.
If you're having trouble deciding on the theme, perform a SWOT analysis first to clearly see your advantages, disadvantages, and opportunities and then base the holiday campaign's vision/mission on it.
3. Devise an action plan
Once the overarching concept is decided on, it is time to make things more precise and write up an action plan.
Firstly, clearly delineate the measurable outputs and outcomes in line with the big objective.
Then decide upon the particular activities designed to help you achieve the set outcome, break them down to tasks, estimate their duration, and assign responsibility for them to respective actors.
Finally, you need to figure out the budget in accordance with the set action plan and your current financial capability.
4. Partner up for a cause
It's pretty common for companies to integrate the idea of giving and sharing into their holiday campaigns: After all, isn't that what Jesus was all about?
An example of partnering up for a cause is when Bob Dylan donated all the proceeds from his holiday album "Christmas in the Heart" to charities aiming to provide the needy in UK and US with food. Even if you're not quite Bob Dylan or a massive enterprise, you can still give a percentage of your holiday season proceeds to support a local cause or organization.
Even better if the cause somehow relates to your product: If you're a local used bookstore owner, supporting literacy or access to knowledge is probably a good idea.
5. Invite creativity and social engagement
The way to share magic is to invite your potential customers to make magic themselves. It is quite popular for companies to organize a contest where people can demonstrate their creativity and win a prize or two.
Usually, a contest like this involves the use of some social media channel and a recognizable branded hashtag. The main rules are:
Make the contest easy to enter;
Make sharing on social media a part of it;
Offer a prize/incentive desirable to your target audience;
Choose a short and recognizable hashtag.
Contest promotion, stats show, is pretty effective: the brand social media pages organizing a contest see an average of 34% growth.
By the way, November is one of the two most popular months for campaign launch, which perfectly fits your holiday campaign goals.
A fantastic example of a recent contest campaign is Starbucks Holiday Red Cups. The company actually produced the 13 best designs of their red cups created and shared by users on Instagram.
6. Offer rewards, discounts & deals
Holiday season is the perfect time for giving, so any rewards, special memberships, discounts, and deals tend to be a big success.
One good idea is to organize a daily surprise campaign for your users in the 12-15 days leading up to Christmas or New Year: Everyone loves a countdown!
A cool example of this is The Coca-Cola Christmas Countdown, a 12-day campaign where there is a new giveaway prize every day, from branded goodies to tickets to the biggest musical events of the year.
Also, pay extra attention to last-minute shoppers: They are pretty easy to target if you offer an attractive deal at the right time. Amazon, for example, has a special holiday-themed section for last-minute deals organized by section.
7. Go for email marketing
Email marketing, accounting for about 20% of all holiday says according to studies, is a crucial component of your holiday campaign.
While in general the messaging needs to be in synch with the decided upon concept and respective offers, what works best here is user segmentation. If you don't group users when they first subscribe, you can try to ask them to select who they're shopping for manually directly from the email.
A good email marketing sample:
Has a short and exciting subject line;
Has a unique holiday design;
Conveys a sense of urgency;
Offers a lot of information for free in the form of holiday-shopping guides or ebooks;
Is mobile-friendly;
Has offers that you have pre-tested in earlier campaigns;
Is trackable. You'll need all the data for bettering your campaigns in the future.
8. Personalize the experience
Personalized marketing is a big modern trend: As goods and services get more and more accessible, the value of feeling special and uniquely addressed grows.
You can try to incorporate a holiday-themed quiz and recommend gifts based on the outcome or even design a system for analyzing a potential customer's characteristics to give them free advice.
Barnes and Noble, for example, created a campaign under the Twitter hashtag #BNGiftTip where users could ask which book to get for which important person in their lives.
If you offer a tangible product, rather than a service, try offering free personalization. For example, you can carve names or add special holiday cards to purchases.
9. Don't forget the "wow" factor
Whatever strategies and tools you use for your holiday campaign, don't forget that the holiday season is all about magic and cherishing chosen or real families. Your holiday campaign needs to try to "wow" the user by being as extravagant and unique as you can afford to be.
Remember the vast opportunities that technology now provides and make good use of them by using multimedia, recreating holiday legends, inviting people to write their own modern mythology, and just playing. Your brand will then be associated with the joy and happiness that holidays bring.
There is a distinct lack of campaigns that invite original user content, so even a simple Insta blog featuring rough sketches and one-liners about finding family outside of family or lesser known holiday traditions from around the world can work well.
10. Go the extra mile with landing page
Users really appreciate a landing page that conveys the sense of holiday celebration. With the recent technological advancements, such as the drag-and-drop WordPress builder Elementor that 10Web has enhanced, it is really quick to create a unique well-designed holiday-themed landing page even if you don't have a team of professional designers at your disposal.
Just choose a color scheme that fits the holiday, throw in a few thematic images and greeting, and, of course, make it easy to navigate, and you're good to go! You can even put in a field with witty holiday jokes with social sharing buttons below to encourage engagement.
If you don't want to build a whole new landing page, you can just add seasonal touches, for example by adding Santa hats to your logo and menu or coming up with a banner. It all depends how much effort you put into thinking outside whatever shape you were thinking in before.
Did we get you into the holiday spirit? Share your best ideas for holiday campaigns down below!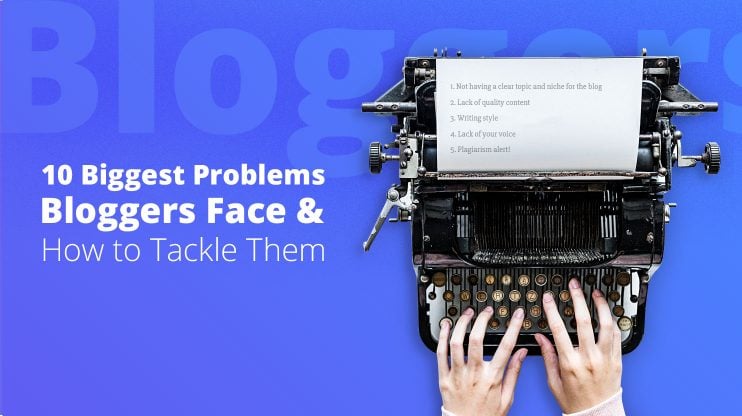 Surfing some of the biggest blogs out there, for example those of Kate McCulley and Daniel James (from Dan Flying Solo), and reading about how they gave up full-time jobs to start traveling and ended up living a life of luxury, earning a fortune writing about their adventures is guaranteed to be either a highway to hell or a stairway to heaven. Either way, before shouting out to the world that "blogging is the easiest thing on earth" and "anyone can do it" I suggest you think twice. In reality, blogging is a full-time job and requires dedication, patience, creativity, commitment, marketing skills, and so much more. The sad reality is that there are lots of problems bloggers face and they cause most of the beginning bloggers to fail. Especially it is a drag to browse already popular blogs and see the whole range of skills and talents on display:…