5 Tips for Choosing the Best WordPress Hosting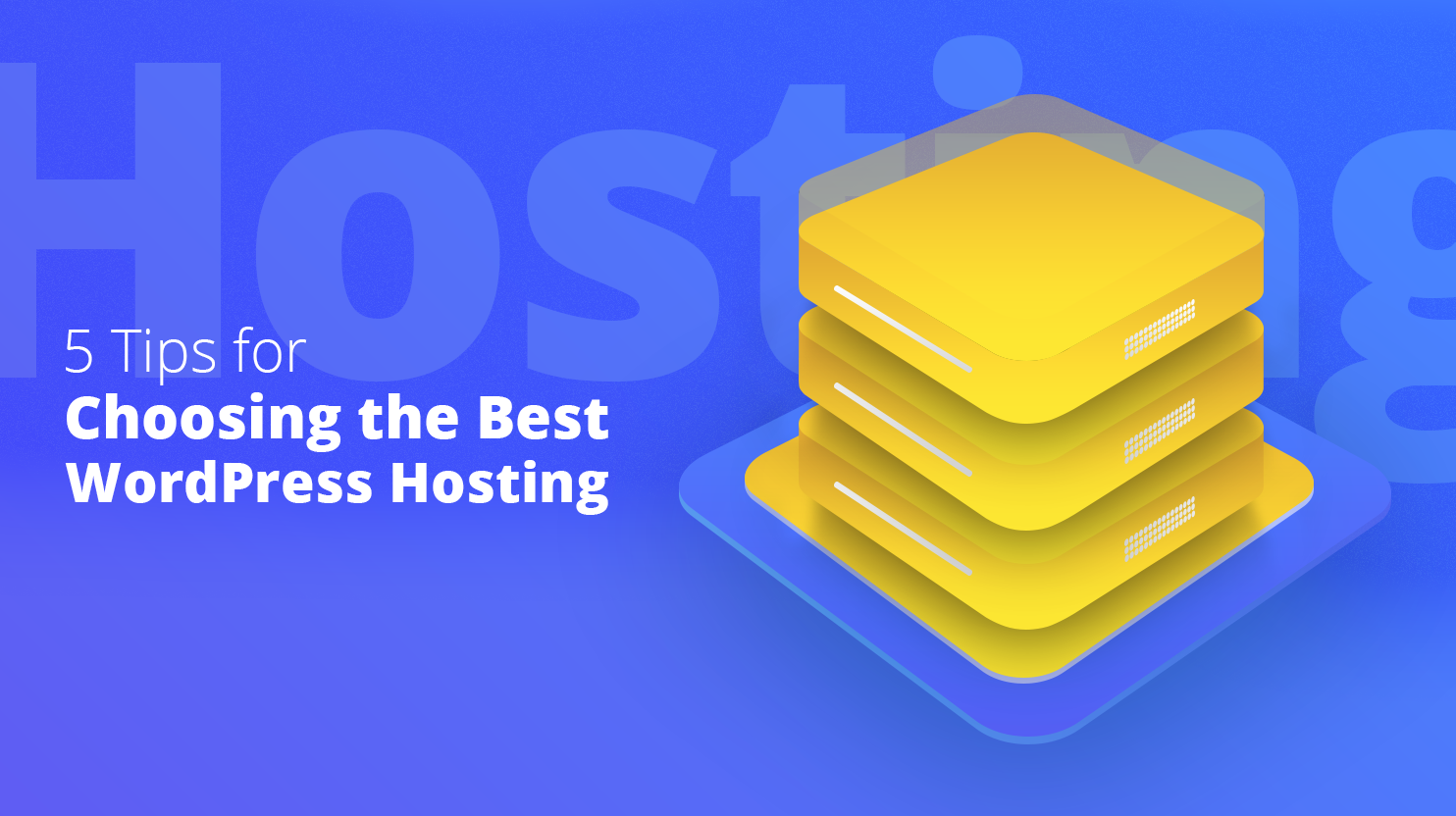 WordPress website hosting, the phrase itself already implies that this thing right here is important.
It really doesn't matter whatever groundbreaking idea you've come up with to spearhead your startup, without a solid WordPress hosting service to establish your website, none of your potential users/customers will be able to reliably access and check out your startup anyways.
That's why, when looking for a potential hosting service for your WordPress website, there are a few things you need to be aware of to make the best possible choice for your website.
So what is WordPress hosting?
Every website needs a host to store its data and to make sure it's accessible on the internet regardless of its platform. WordPress hosting is simply website hosting that's optimized specifically for WordPress websites. As such, WordPress hosting services usually provide a bunch of services on top to make managing your WordPress website that much easier.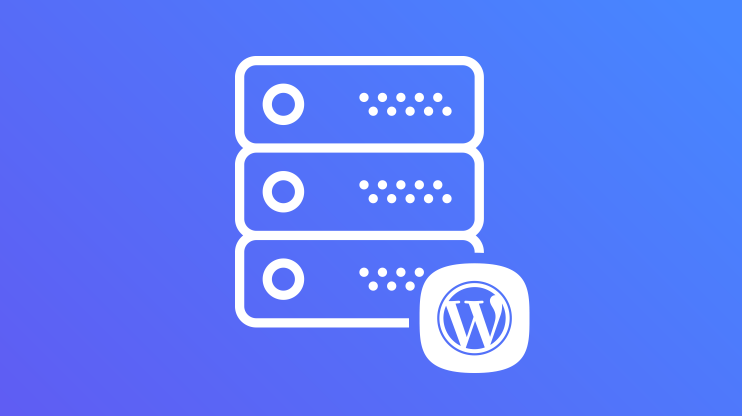 For example, a hosting service such as 10Web's managed hosting offers an entire suite of services aimed at providing everything your WordPress website needs, from its hosting and optimization to its security, and more.
If you have the time and skills, there are always tons of unmanaged hosting options. But for most of us, managed WordPress hosting is a lifesaver (and a timesaver for sure).
Having said that, when choosing which WordPress hosting service to go with, the "extra" services that come on the side are only one of many things to look out for when choosing a hosting service. So here are a few tips on what to look for when choosing your hosting service.
1. Choosing your WordPress hosting type
There are two types that you have to choose from when it comes to WordPress hosting:
Shared WordPress Hosting
Managed WordPress Hosting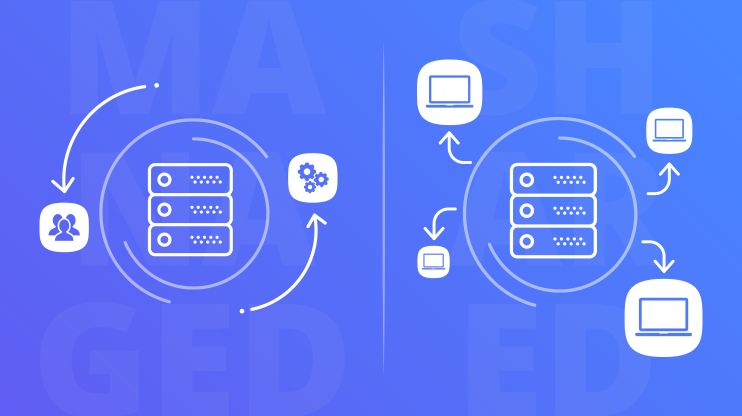 As the name implies, shared hosting provides your WordPress website with a server that it shares with a bunch of other websites. While it's still optimized to a degree and set up specifically for websites, the infrastructure of the server and its capabilities in terms of performance is shared between all the different websites hosted on it regardless of their CMS.
Naturally, this means that your website's performance ceiling is severely limited, and you risk the chance of hitting that ceiling whenever there's a traffic surge in any of the websites shared on the same hosting server as you.
This also means that shared hosting is by far the cheaper option, but we'll get to that later.
Managed WordPress hosting, on the other hand, is built ground up, optimized, and kitted out specifically to host WordPress websites. On top of that, more often than not it comes packaged with a whole bunch of other services to help you manage your WordPress website.
Managed WordPress hosting on the cloud often comes with elastic scaling, which means your hosting's capacity scales based on your website's traffic. There's quite a bit going on with elastic technology, but what you need to know for your hosting needs are two things. Your website won't go down due to any unexpected surges in traffic, and on top of that you'll only have to pay as much as you use, instead of a fixed price, but more on that later.
A managed WordPress hosting solution is definitely the better choice for your WordPress website, their sole dedication to the WordPress platform is crucial for your WordPress website's longevity, health, and success. Let alone all the extra components that assist you in managing your website, its security, backup, and optimization.
2. Your WordPress Hosting Performance
When looking at the speed of your website's hosting service, there are a few features that you need to make sure your hosting provider has. Things like Nginx's FastCGI caching, SSD storage, and multiple data centers will make sure that your WordPress hosting service keeps your website's speed up to snuff.
Speed is king in the online world. Choosing the correct WordPress hosting service that provides the necessary tools in helping you achieve these speeds is one of the first and most important choices that you have to make before you transition later in further optimizing your website's performance through other means.
Need a 90+ PageSpeed score?
With 10Web, you can get it automatically!
Need a 90+ PageSpeed score?
With 10Web, you can get it automatically!
3. Support
I can't stress enough how important it is that the WordPress hosting service you end up with provides you with a dedicated technical support team that's both fast and knowledgeable.
For most people out there, this whole hosting business is completely foreign, that's why you will most assuredly resort to the support team of whichever hosting provider you end up with.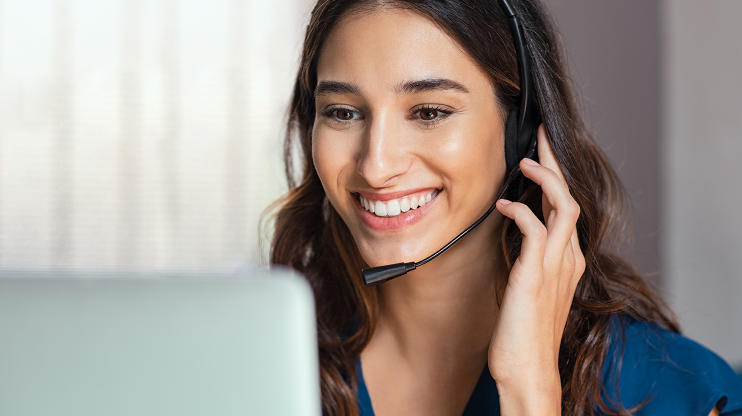 So do your research thoroughly and try to get a sense of the support team's responsiveness and expertise. You can usually find some user reviews regarding a company's support team on their forums or social media pages. Alternatively, you can always test it yourself by sending a question or two to the support team regarding their hosting service. If the hosting provider has a free trial, then all the better.
4. Supporting Services
As I mentioned above, managed hosting solutions sometimes come with a whole bunch of other services alongside it, to help you manage your website. These services depend on the WordPress hosting service you end up with, but I'll shill some more for 10Web here and tell you all about the extra services that you'll receive when you go with 10Web for your website's hosting.
Once you sign up, you get access to the 10Web dashboard. Using your dashboard not only can you manage your 10Web hosting service, but you also get to use and manage all the other services that come packaged with it.
There are more than a few nifty tools/services that should come in handy for all WordPress users.
First, you get differential backups, which is always useful to have. The fact that it comes built-in with your hosting is a godsend, instead of downloading separate plugins to take care of it for you. It also comes with a host of options and features that will keep your data saved at all points.
The image optimizer is perfect especially if you're planning on hosting a website with tons of photos and galleries. Not only the managed hosting that you'll get is lightning fast, couple it with the image optimizer and your website will consistently rake in the top website speed rankings.
You get high-class security so that even when you're just a beginner, you can activate and protect your website with a single button. With features such as scheduled scans and original file restores, you never have to worry about malware and other vulnerabilities ever again.
Most importantly you get a full-time customer care team, that's ready to answer all your WordPress questions in a manner of minutes. They are even ready to help you with every step of the way until you have your website up and running.
There are a whole bunch of other services as well, such as +50 premium plugins that should take care of any custom functions you'd like your website to have, as well as a fully fledged SEO service, analytics, and a tool to check and fix your website's performance.
This seems like a bit much, but that's the beauty of it. When you pick a WordPress hosting service that provides you with all these complementary services on the side, you know all your website's needs are well taken care of in advance.
5. Cost
There's not much to dispute here, you almost always will get what you pay for. Cheap out on your hosting service, and you'll regret it almost immediately as your website bogs down and takes ages to load its simplest pages, if at all.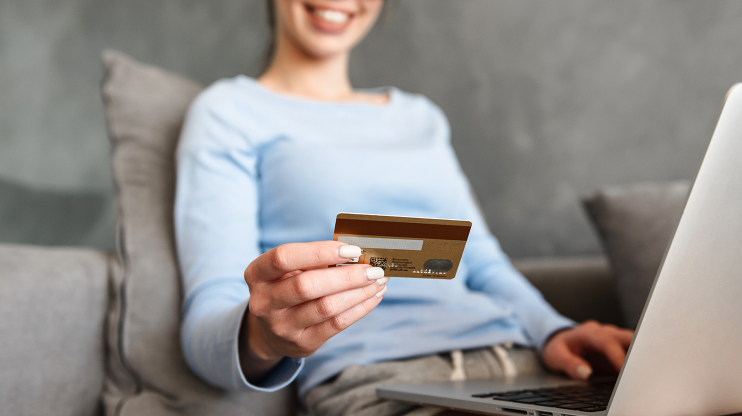 As mentioned above, we know that shared hosting is by far the cheapest option. At some point though, you have to sit down and ask yourself if it's really worth saving a bit of cash but in turn sharing your hosting server with other websites, which could lead to a whole bunch of unexpected problems, traffic surges, etc. down the line.
It goes without saying that your hosting service will be the backbone of your website. It's best to dig a bit deeper in your pockets at this stage now, instead of regretting it later and being forced to migrate your entire website and set things up all over again.
Even if you don't expect too much traffic at first, investing in managed WordPress hosting for your website is still a good idea. The elastic nature of 10Web's hosting, for example, will only increase in price in case of sudden traffic surges when you go overboard your allotted monthly traffic, which in turn protects your website from ever going down.
All-in-all, this section's a no brainer. Investing a bit more upfront while receiving all the benefits of elastic scaling, the super important customer care, and a whole bunch of additional services on the side is without a doubt the much better investment.
Conclusion
To wrap this up, when choosing your WordPress website's hosting service, there are 5 things you should look for.
1. Type: you should try to get yourself a managed WordPress hosting solution.
2. Speed: make sure your hosting provider uses all the latest technologies for maximum website speed.
3. Support: a hosting company that provides you with a dedicated customer care team will save you the hassle down the road.
4. Additional services: you just can't afford not getting your hands on a whole bunch of free services that help manage your website a piece of cake.
5. Cost: you really can't afford to be cheap with such a crucial component for your website, invest in managed WordPress hosting and save yourself the trouble.
Not sure if it's time to switch to better hosting? Here are 6 signs you've outgrown your current hosting.
Got burning questions regarding all things WordPress? Throw them our way in our WordPress Family Facebook Community and we'll answer them for you.