Form Maker February 2019 Update: UI/UX, New Functionality, Bug Fixes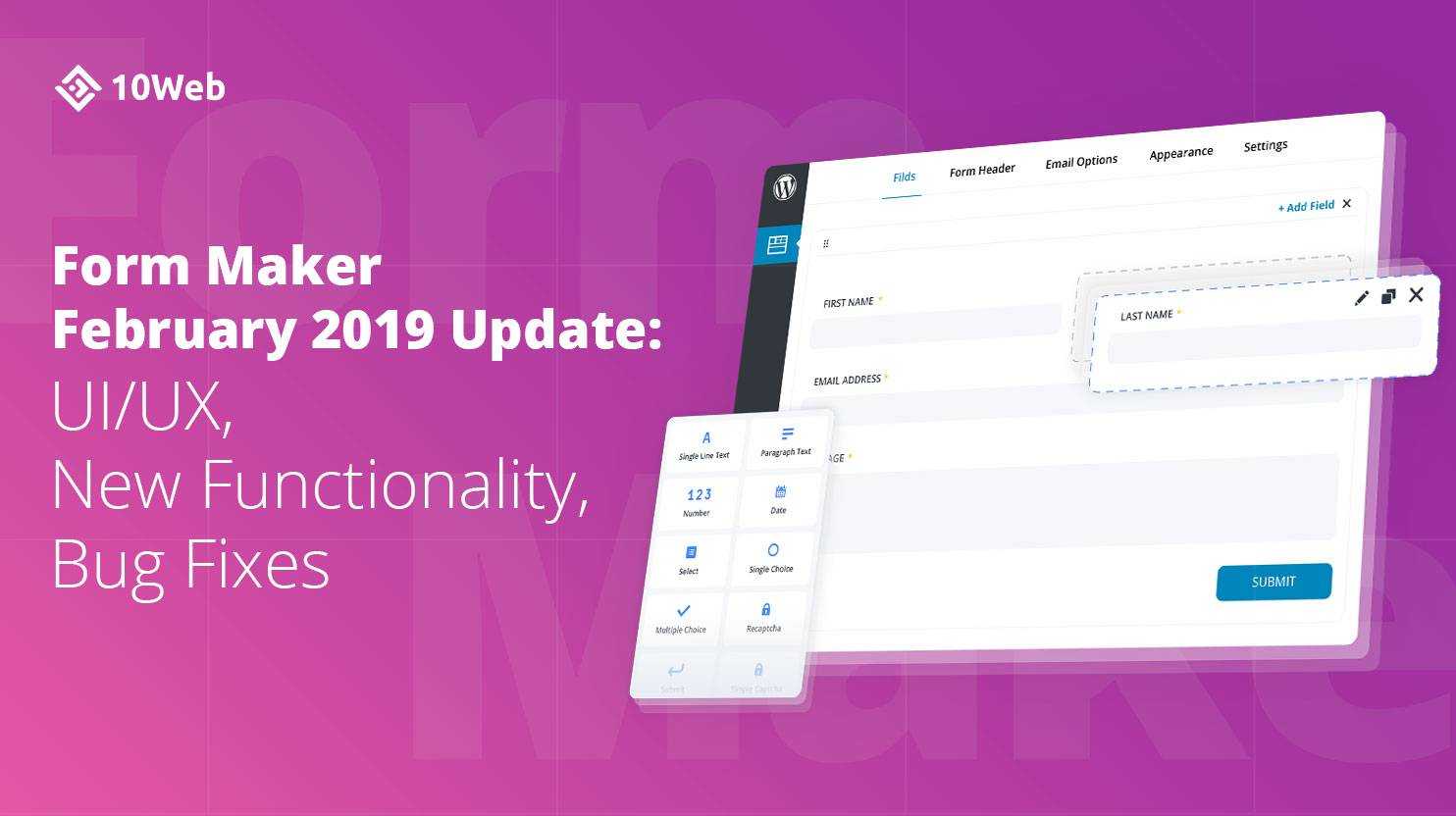 Good news, Form Maker users! We've made some important updates and now the plugin is even better than it was. Here are the key points:
UI/UX updates
The biggest change is that now you can just drag a form field next to another and create a new column. Previously, having two form fields next to each other in a form was much trickier. Now you can just drag-and-drop not only fields, but also columns and pages.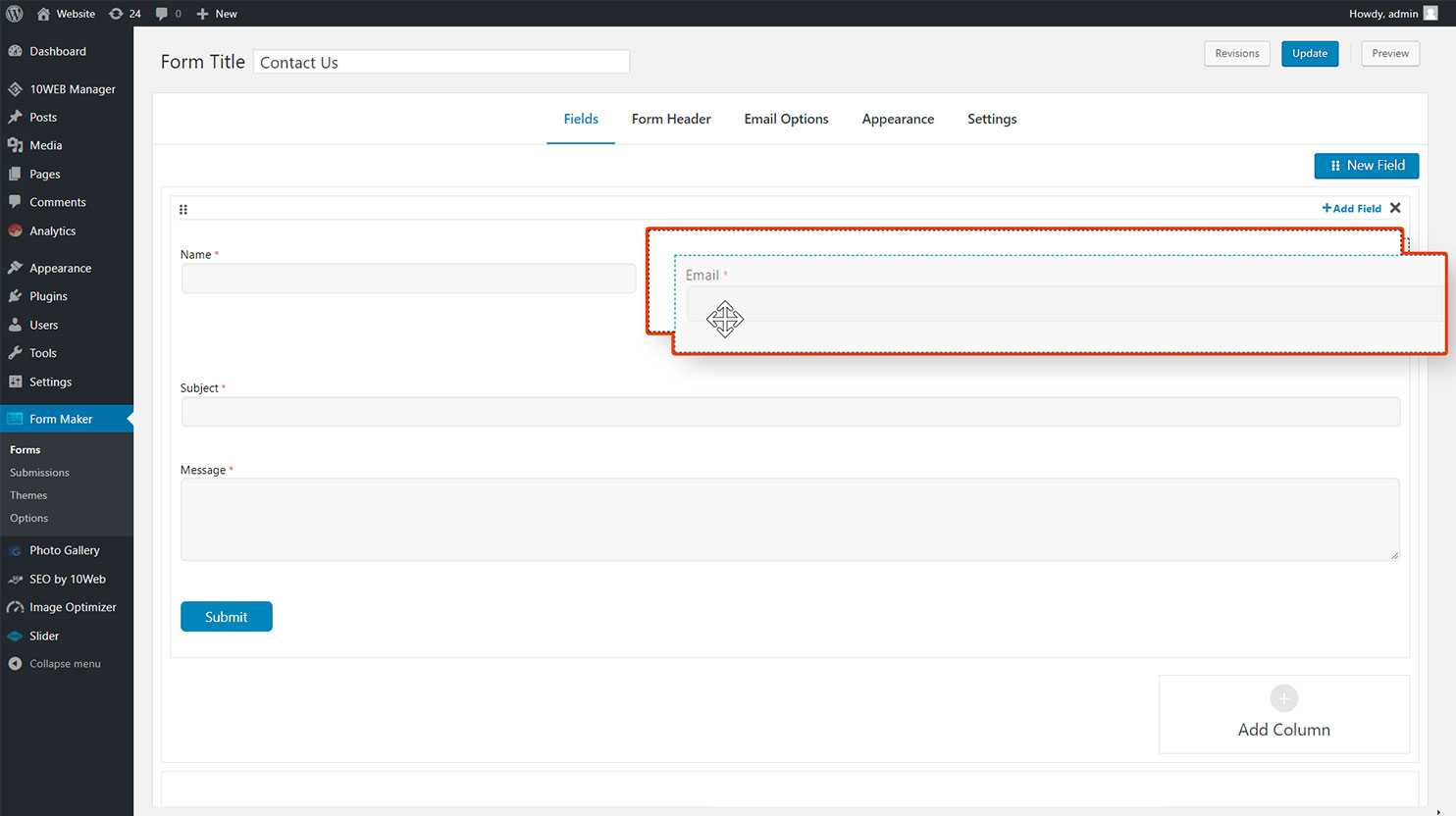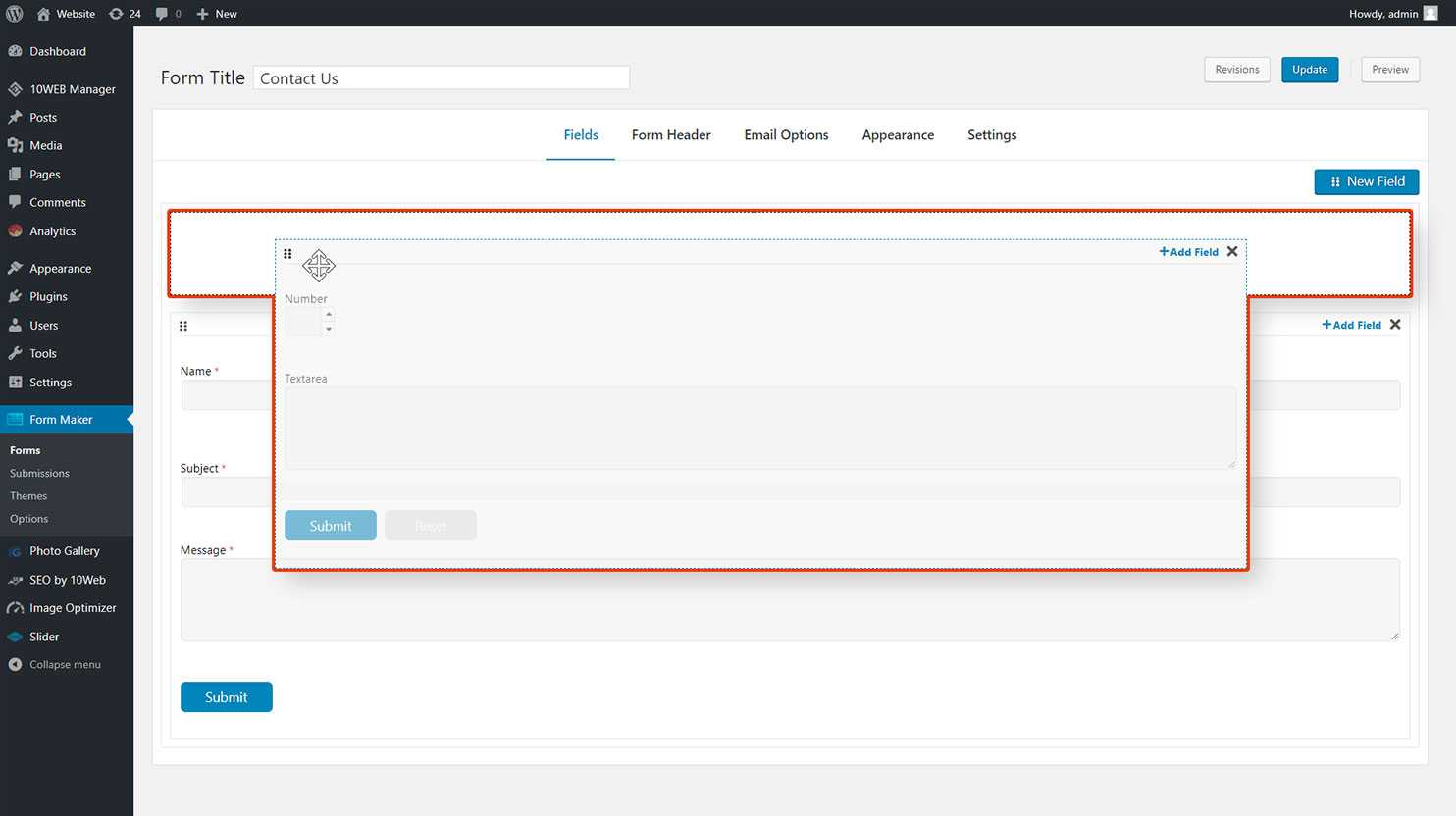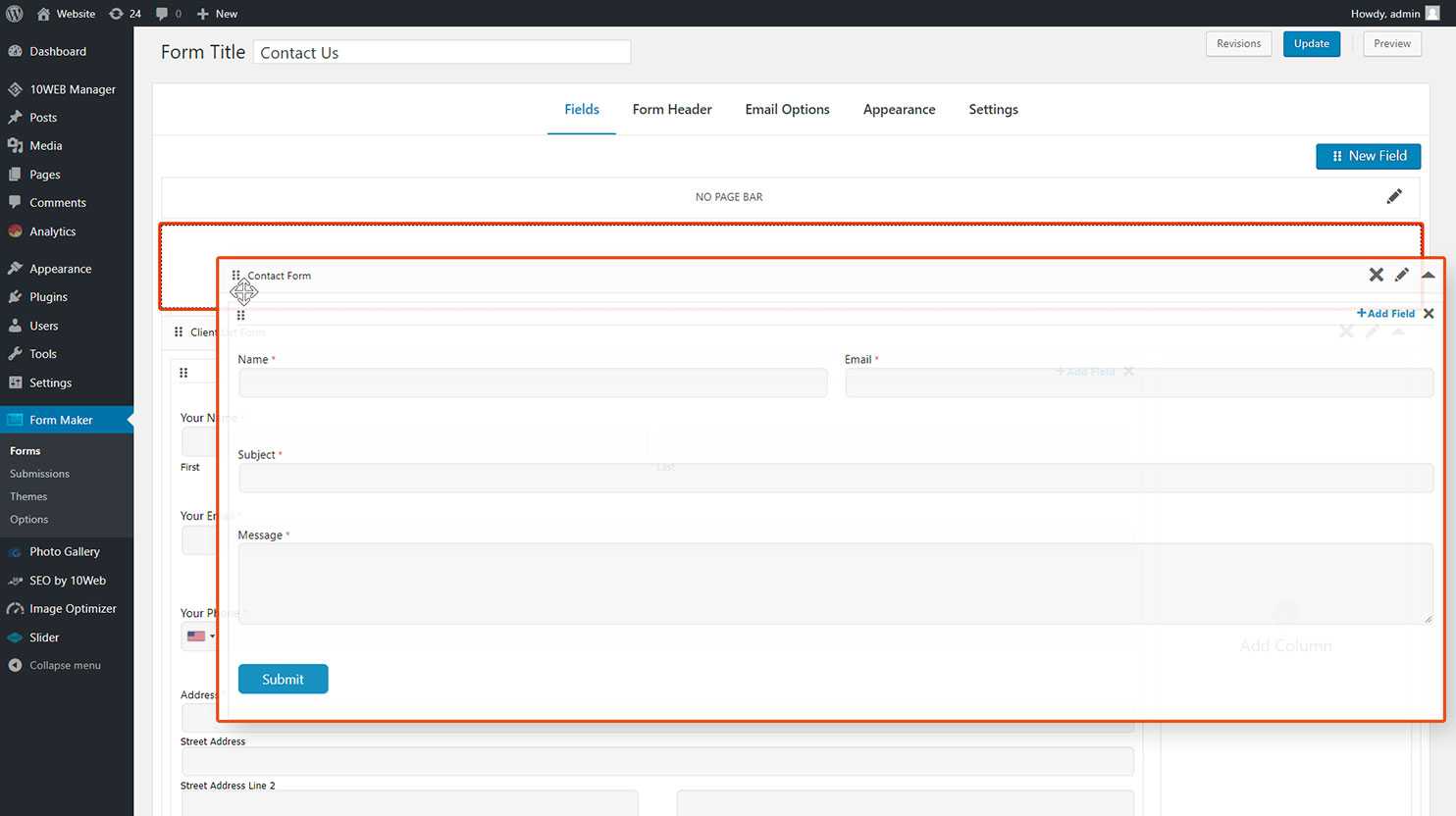 Revisions functionality
After you've made a change to a form, you can now view the change, as well as the full history revisions by clicking "Revisions" to the left of "Update" button in "Forms" submenu.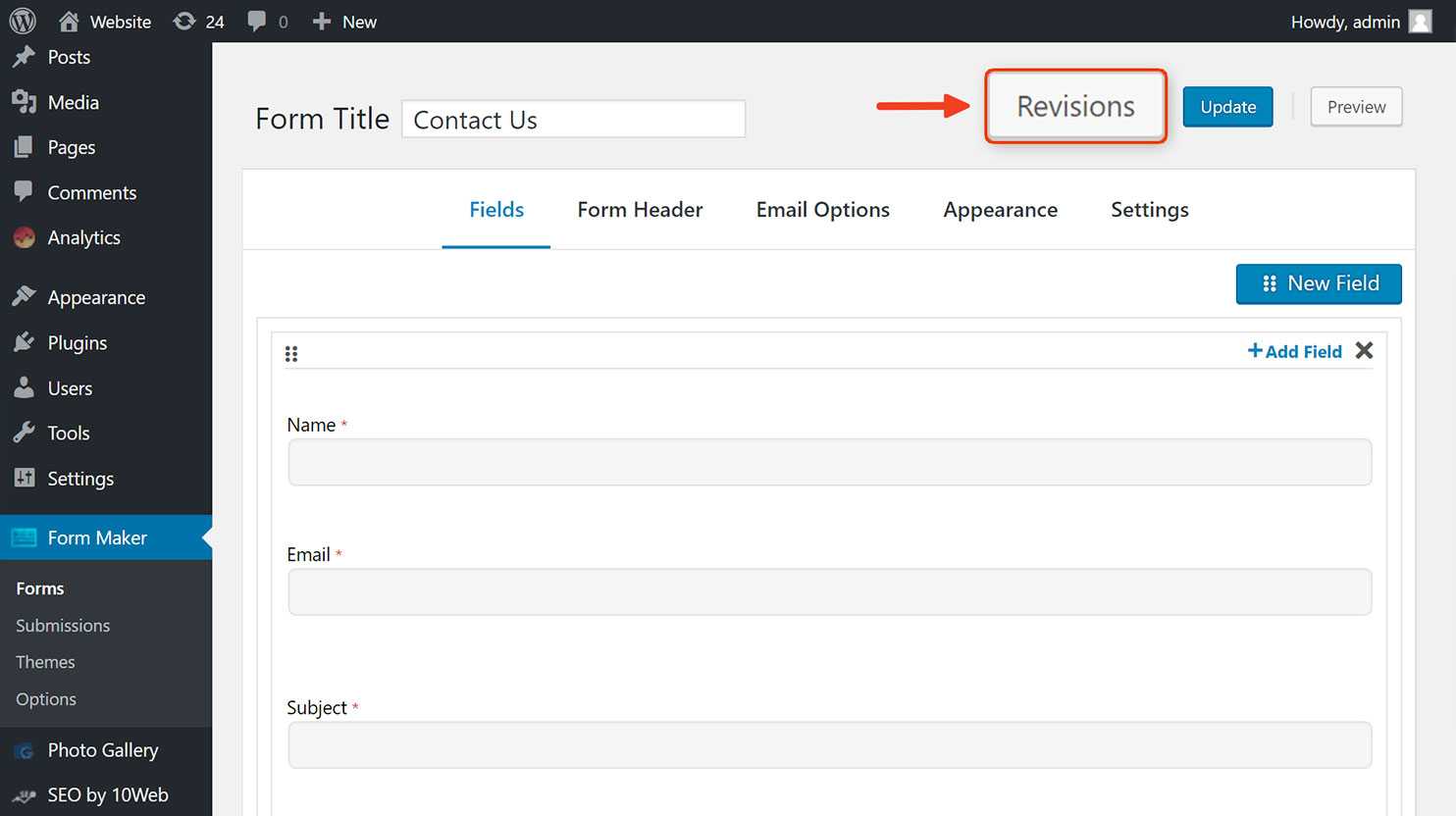 Tab updates
The menu tabs after you click on a Form are now more convenient: you can find "Email Options" as a separate tab, the page "Form Options" is now a new tab called "Settings," selecting a theme is now in the "Appearance" tab.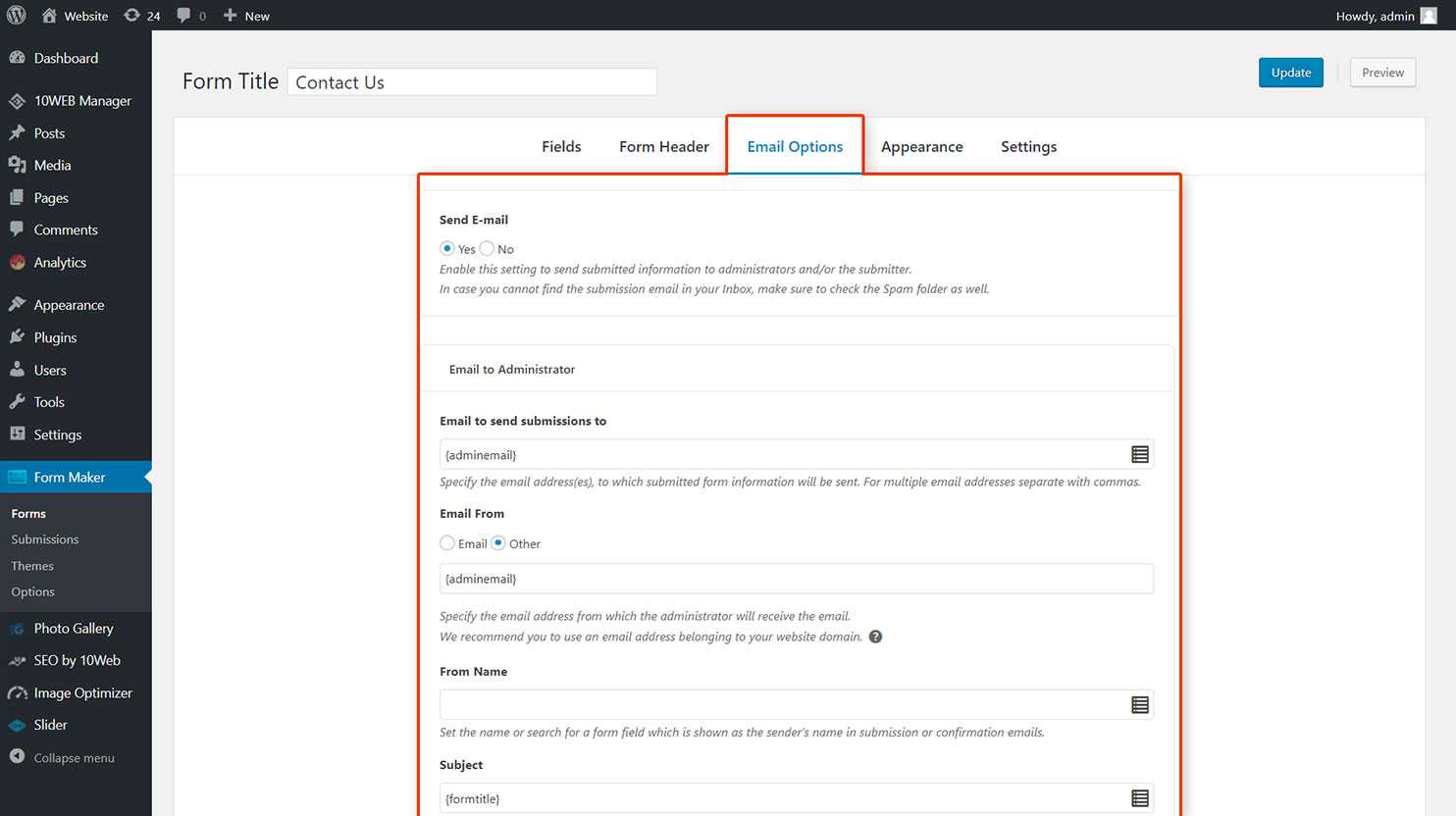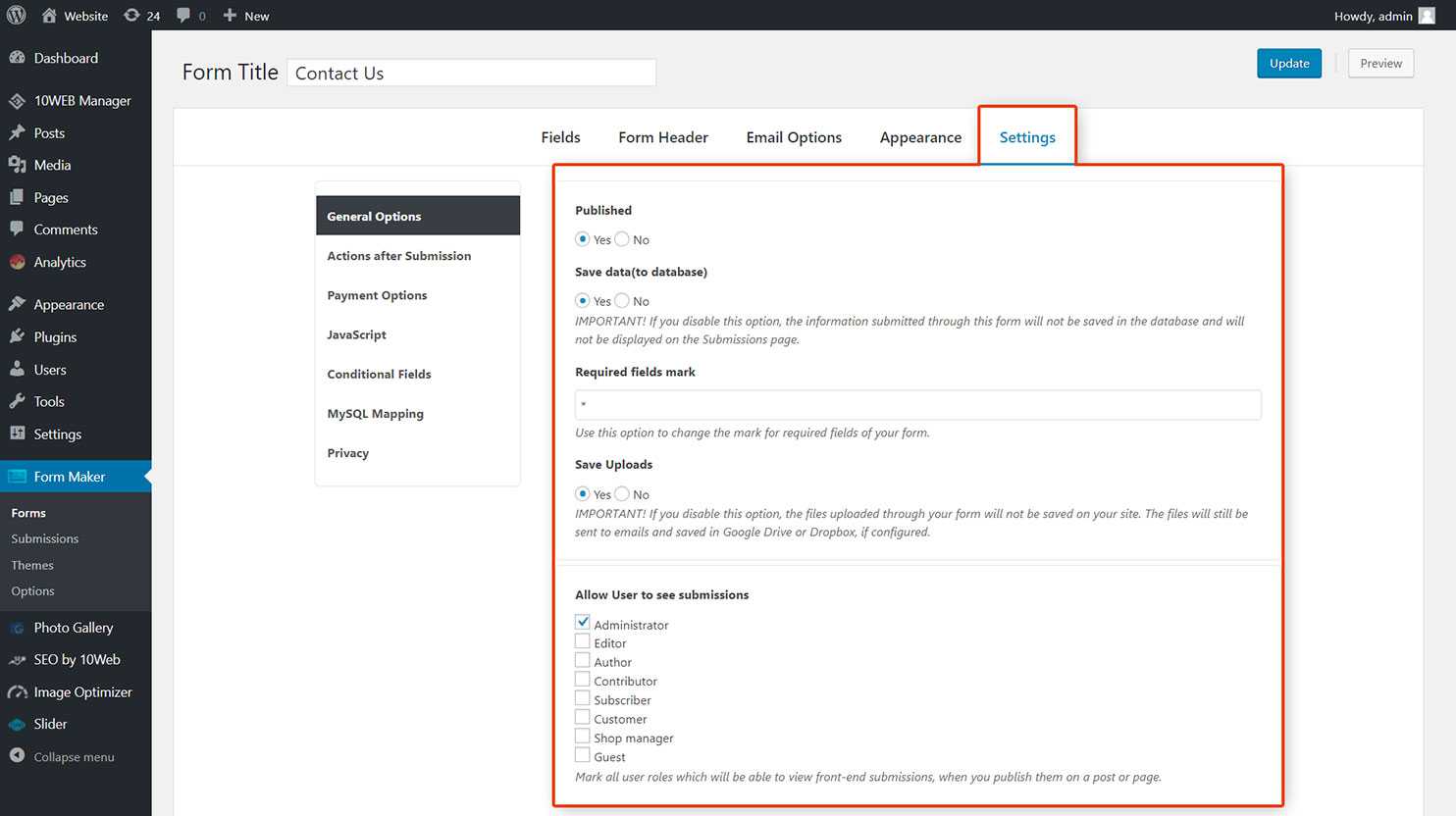 Bug fixes
A bunch of bugs are now fixed – for example, issues with addon settings for duplicate forms or with styles for rtl languages. You can find the full list in the changelog of the plugin.
Be on the lookout for more 10Web product updates coming!