How Do I Install a Website on 10Web
How To: Beginner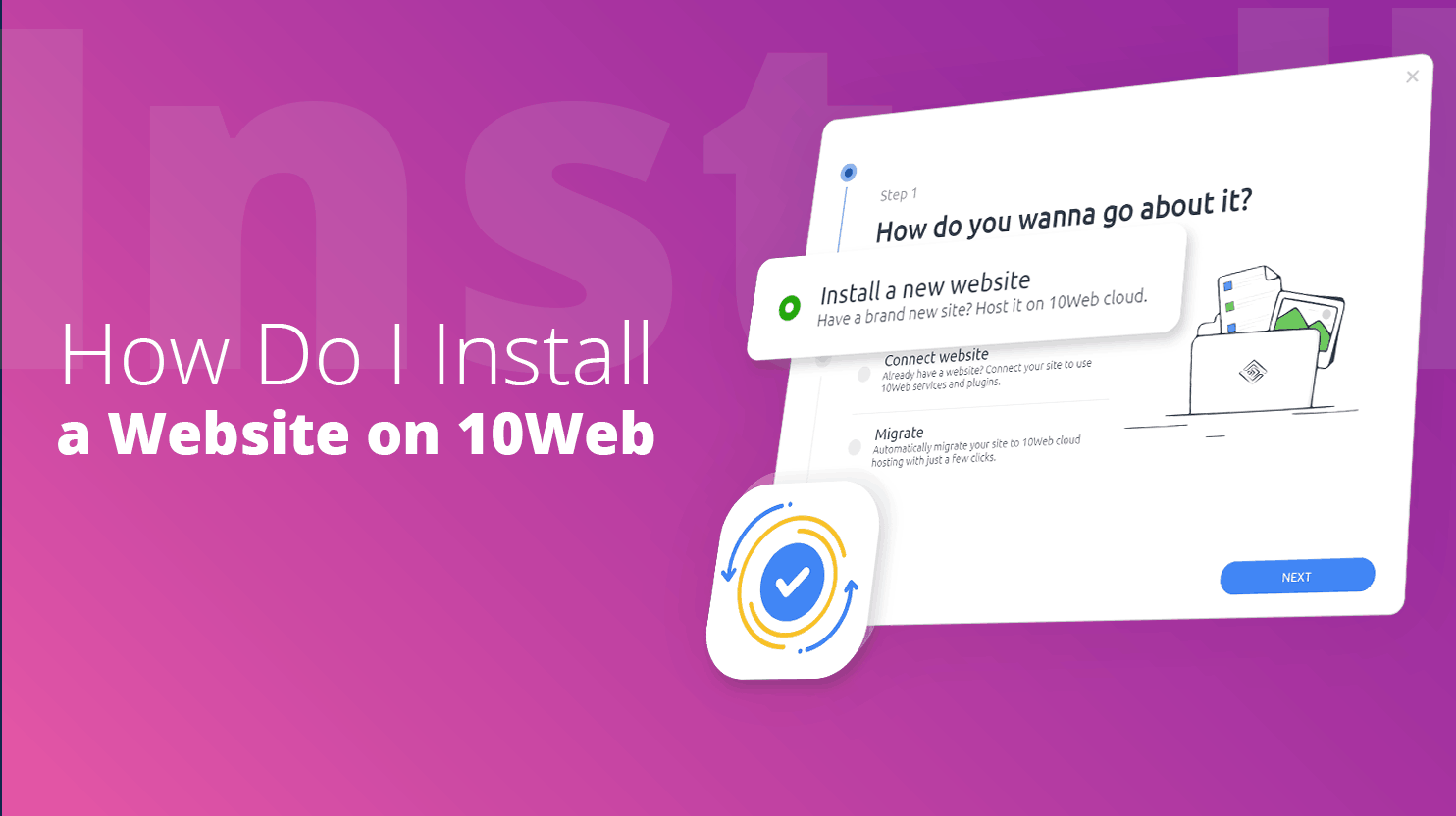 10Web is an all-in-one platform for building and hosting WordPress websites. It takes even less than an hour to build a WordPress website with all the essential components.
Now let's learn how to install a new website on 10Web.
When you log in to your dashboard on my.10web.io, adding a website is your first step. Click "ADD ANOTHER WEBSITE" or the ➕ icon on your left-hand menu.
You'll skip this step if you're new to 10Web and don't have any other website on your dashboard yet.
Select "Install a brand new WordPress website"
You're offered 2 options here:
Install a brand new WordPress website or connect/migrate your website.
Select the first option and click NEXT.
Pick a subdomain
All 10Web users get subdomains with 10web.site.
Enter your new subdomain in the first line.
Then enter your domain if you have one or skip and add it anytime later.
Select the datacenter location closest to your target audience's location for faster access to your site.
Provide the primary information to install WordPress
Enter your new website title, then choose a username and a password for logging into WordPress later.
After you press INSTALL, it might take a few minutes to get your new website ready.
And then it's done. You now have a basic WordPress website with endless customization options.
Next thing you might want to do is pointing your primary domain to 10Web. Learn how to do it here.
If you have any questions regarding 10Web services or WordPress, our customer care will happily assist you.
A quick guide to connecting your website to 10Web