How to Set and Manage Client Expectations: 7 Essential Tips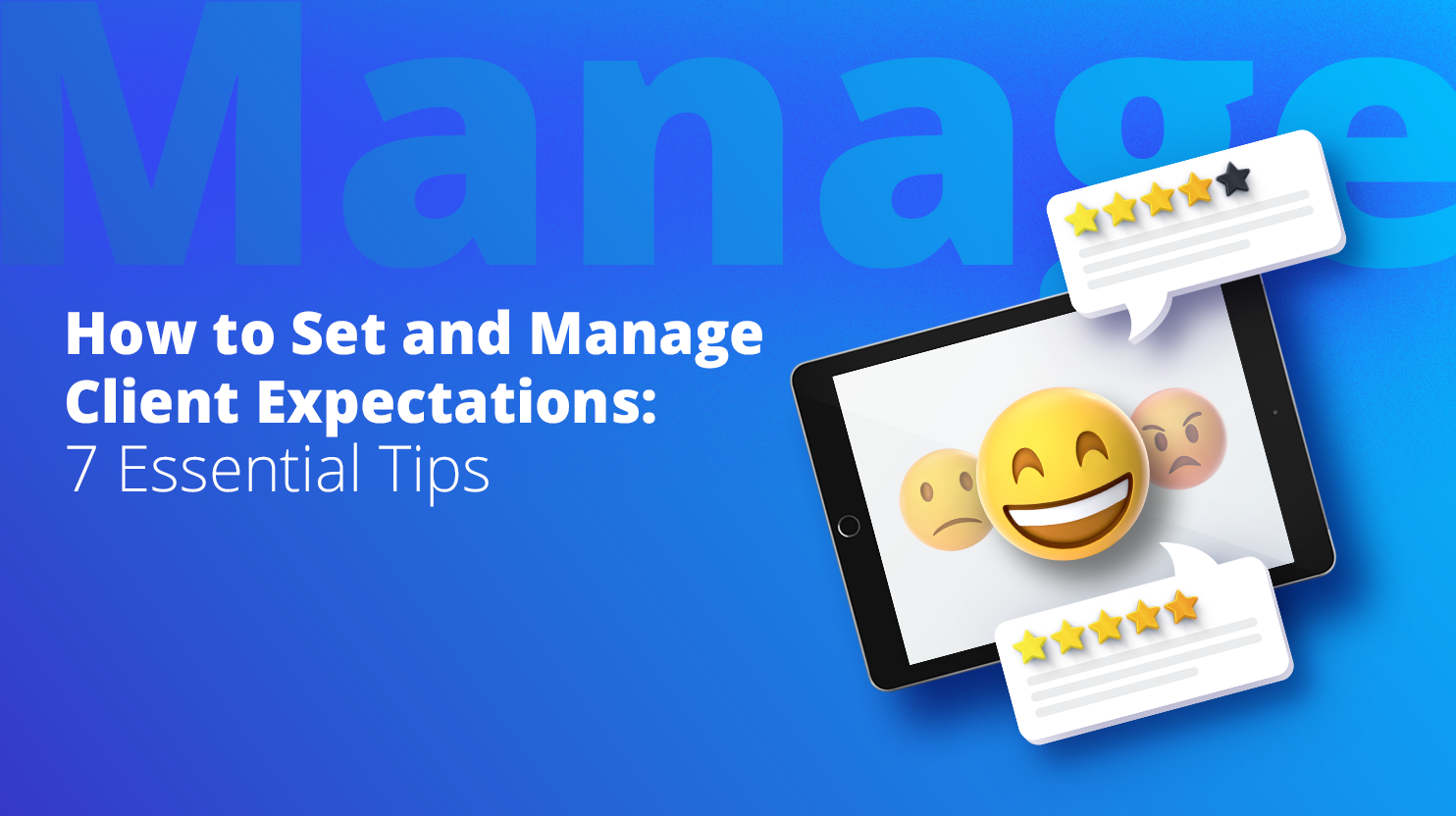 "It is a truth universally acknowledged, that a single business in possession of goods, must be in want of a customer." I hope Jane Austin will forgive me for using one of the most famous sentences in world literature to make a point. Any business, be it B2C or B2B, will succeed only through a customer-centered approach. This universally acknowledged truth is easier said than done.
Acquiring clients is difficult, working with them — especially with the new ones — is even more difficult. Each customer is different, so creating a company culture that addresses all these needs and wants is a real challenge. The key is to set and manage feasible expectations. You need to find the balance between safe and impressive, take into account the team's capacity, avoid over-promising and under-delivering.
I promise I'm not just going to state the obvious and rub salt into the wound, I have solutions too! So let me start again. Hey there, I'm Areg, the Growth Hacking Team Lead at 10Web and a former co-founder of a digital marketing agency. During my time in that agency I've worked with around a hundred different clients from all over the world, and I found setting and managing correct expectations a key factor in client satisfaction. In this article, I will share with you 7 tips that helped me set and manage all clients' expectations perfectly, so you can use them with your own clients.
1. Take your time to set clear and realistic deliverables from the beginning
One of the things from back when I was managing an agency that haunts me to this day is having to call the client and tell them we can't deliver on the milestone on time. Sometimes our resources weren't enough or we underestimated the scope of the work. To avoid such unpleasant conversations, I recommend having a meeting with the client to discuss:
The scope of the project
The timeline they have in mind
Project requirements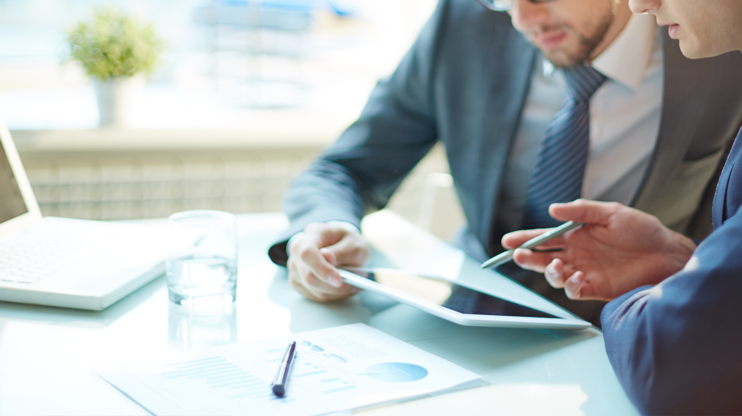 As a manager, you have to handle not only the client's expectations but also your team's, so it's important to engage both parties in this first step. So, take this information and meet with your team to develop clear milestones and a realistic timeline which you can present to the client. If there are certain parts of the project that are subject to change due to external factors (e.g. Holiday season coming up, weather conditions, an overlap with another big project hence lack of human resources, etc.), be sure to highlight them. Always leave some wiggle room because it's better to underpromise and overdeliver than vice versa.
During your kick-off meeting with the client, do the following:
Present a highly detailed list of deliverables with realistic deadlines for each line item.
Agree on the payment method, whether it's an advance lump sum or payment per milestone.
Go over these deliverables with your team and client, and discuss them to make sure that there are no gray areas.
Note that the proposed timeline and deliverables are subject to change, which will be communicated in advance.
I know it sounds like a lot of work but it's much better to set clear expectations upfront than have to deal with the consequences later. I wish someone was there to stop me when I'd say so many "yeses" to clients without taking into account what my team and I can do.
The key word here is being on the same page. At the end of the meeting, wrap up everything and then follow up with an email outlining what you agreed on.
2.Communication and transparency
One of my biggest lessons learned is that something does go wrong at some point, and it's better to tell the client in advance instead of hoping that things will get better. I'm not talking about minor glitches that can be solved within minutes. As a matter of fact, you shouldn't overburden your client with every small error that comes along. I mean big problems that take some major executive decisions to be fixed.
There are literally no perks in keeping a secret from your client and hoping for a miracle. Communication is a top priority. Keep your client in the loop, be transparent. Whenever serious concerns and problems arise, address them together before they turn into an even bigger challenge.
When you've been working in a field for some time, you start noticing a pattern in the things that go wrong. Keep track of those and add a "Risks" section that outlines possible challenges to your agreement. This is your safety net. It takes the surprise factor out of the equation.
Another lesson that I learned which is often overlooked is communicating what you need from the client and explaining that the sooner they fulfill that need, the faster you can get the job done. Don't shy away from assigning tasks to the client. It's in their best interest to give you all you need to succeed, so I'm sure they'll be willing to go the extra mile if they know it will help achieve better results.
3. Have a written and signed documentation of your agreements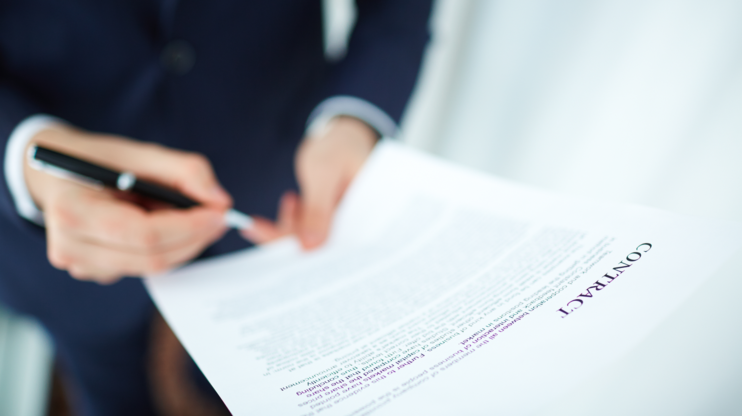 Yes, trust is important but you never know what might happen. To keep you and your client safe from unpleasant incidents and potential disagreements regarding your deal, keep a signed documentation of your agreements. You need official records that state the commitments of both sides. The document needs to be clear and concise, and you can add amendments to it as you go.
If you hate legalities (like me) and don't have a professional to handle the paperwork, you can use one of the many digital marketing agency contract templates available on the internet. Using those templates you can create one that suits your company best and then just adjust it based on the client.
4.Have a designated account manager
When we started our agency, we (the co-founders) handled everything from sales to customer support to actual implementation of tasks. Not only was it exhausting but also counterproductive. It's hard to stay on top of everything all the time and more often than not, the needs of our clients weren't addressed on time.
And then we hired a dedicated account manager who took care of the whole communication process. It took a lot off of our shoulders, and we started seeing higher traction.
Learn from our mistakes, get an account manager from the get-go. You'll have more time to focus on other tasks and, trust me, the client will enjoy it too. In the best case scenario, your account manager is a person with fantastic communication and organizational skills, and is well aware of everything that's going on in your agency.
5.Schedule feedback sessions
This is something your account manager should organize but if you're overseeing the implementation of the project, it can be your task, too. You can't communicate with your client unless you know exactly what's going on, so hold feedback sessions with the team where you track your milestones, deliverables, and any other activity related to the project. The account manager or you will then convey this data to the client in the clearest way possible.
These meetings will also serve as the basis for your progress/status report, so have your laptop or notebook at hand to jot down notes. You can share the updates with your client via a weekly email, a call or an in-person meeting. It's a good idea to discuss the mode and frequency of status updates during your first kick-off meeting — some clients prefer deeper engagement, while others want to hear from you just once a month.
Here's how I used to organize our progress reports:
Work done since the last status update
Achieved results and milestones
Explanations of why things went well (or didn't)
Updates on budget and timelines
Tasks and desired results for the upcoming week
You can check out our article about client reporting to learn more about how to prepare for it and what to avoid or showcase in the reports.
6.Tools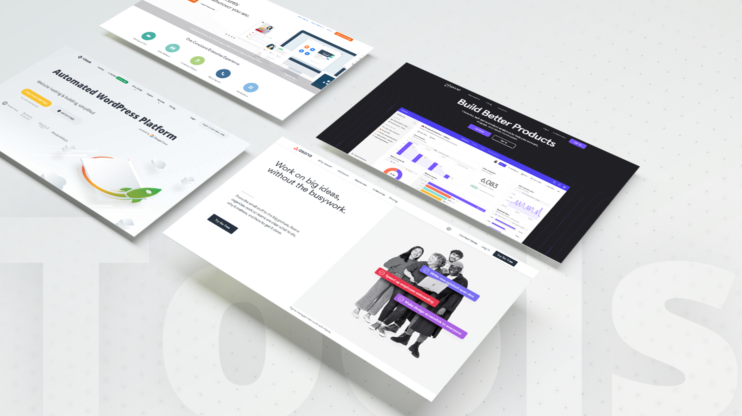 I can't stress how important it is to take advantage of the myriad of available online tools. Here are some examples of tools that'll facilitate client expectation management and make it more efficient:
You're probably already using a task management tool. My go-to is Asana. It allows teams to come together and collaborate in one space. It's a replacement for messy chats, endless email threads, and sticky notes that always go missing.
Use Asana (or another task management tool of your choice) to keep track of the project, assign new tasks, give feedback, share details on actions, and set deadlines for the whole project. You can assign the management of Asana to the account manager.
Also, you can always add your client or their team members to your Asana board to improve your communication and make sure they are always up-to-date. Check out this video where the Co-Founder and CEO of Crema George Brooks talks about his experience and best practices of working with clients using Asana.
Your status report needs numbers and figures. There are many tools that help you get and analyze all the data you need to show what you've achieved so far, the most famous one being Google Analytics. Usually agency owners have one preferred tool for data analytics, but my recommendation is to use a data tracking and visualization tool that suits your client's business the most —Mixpanel.
The main difference between Google Analytics (GA) and Mixpanel is that GA provides its reports in a page-based manner, focusing on how each of your website pages performed. Mixpanel, on the other hand, is user-based and focuses more on behavioral analytics giving you more data on what users and visitors did on the website.
So, if your main goal here is to improve the conversion rate of your landing pages or optimize your blog, go with Google Analytics, and if your goal is to improve customer engagement and experience, Mixpanel is the go-to tool.
This one is a life-saver for agencies and freelance developers handling multiple projects at once. 10Web Automated Website Management allows you to keep several websites on a single dashboard. This will save you a lot of time, which you'd be spending on going back and forth and getting baffled by a thousand open tabs.
This tool also helps you do a number of things all at once from the same dashboard. You can scan the security of all your pages, update your themes or plugins, and even optimize your images all from the same dashboard. It saves you time that you can then allocate to other aspects of your work, like that status report that we talked about.
Check out our previous article on managing multiple websites on WordPress and how this tool can save you tons of time.
See How 10Web Can Benefit You
Visit our homepage to learn more about the first-ever AI-powered WordPress platform.
And of course, the star of the show — Zoom. This tool has become even more helpful now in the context of the pandemic but even before it was still a major timesaver. Zoom is a great tool for online meetings. You can share your screens, use the integrated whiteboard, easily record and share the meetings with people who were unable to join.
Even if you don't get the premium version of Zoom, the free one still allows you to host up to 40-minute meetings with the maximum of 100 participants.
Now you have no excuse to skip the kick-off meeting and postpone the status update one.
7.Underpromise and deliver
This is the golden rule of managing client expectations. Always, and I mean ALWAYS, underpromise. If you manage to then overdeliver, good for you, if not, you're still good.
It's tempting to say yes to every single request and requirement that your client puts forward, especially if you're a new agency in desperate need of clients. But trust me, it's better to be realistic and keep your promise than to disappoint the client and get bad reviews. So, repeat after me, write in your notebook, pin it on your board, write it on the skyline:
"Underpromise and overdeliver."
That's all the wisdom I have to impart. And to misquote Dr. Seuss,
"So be sure when you step,
Step with care and great tact.
And remember that managing client expectations is
A Great Balancing Act.
And will you succeed?
Yes! You will, indeed!
(98 and ¾ percent guaranteed)."