Product Update: Photo Gallery Demo, Instagram Feed WD Features, Form Maker Improvements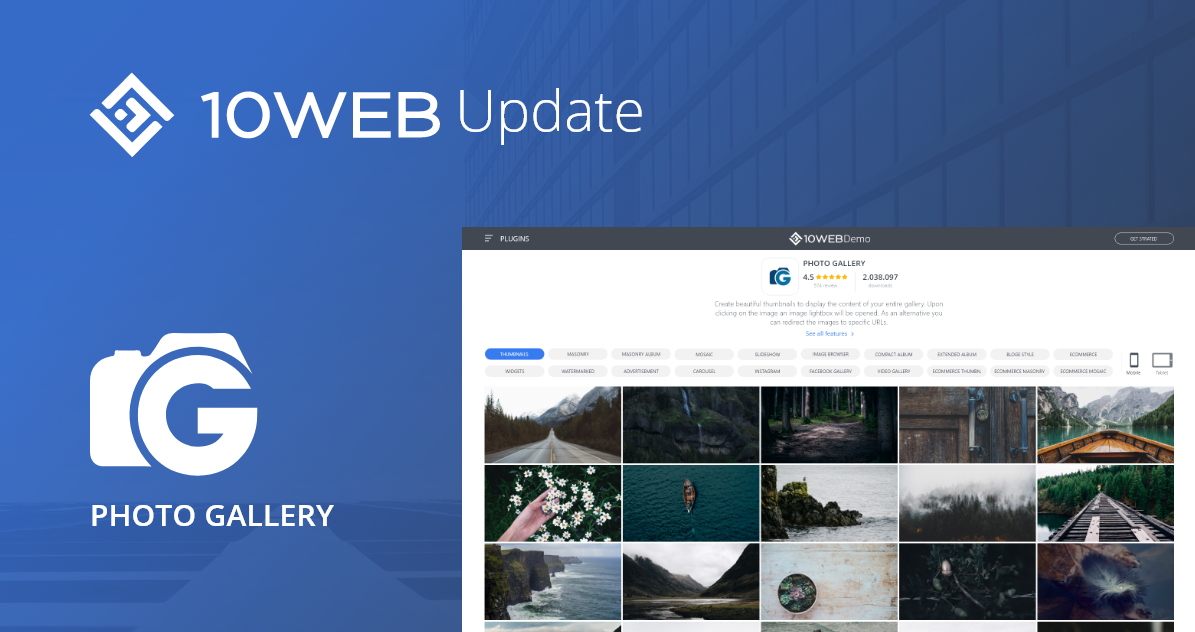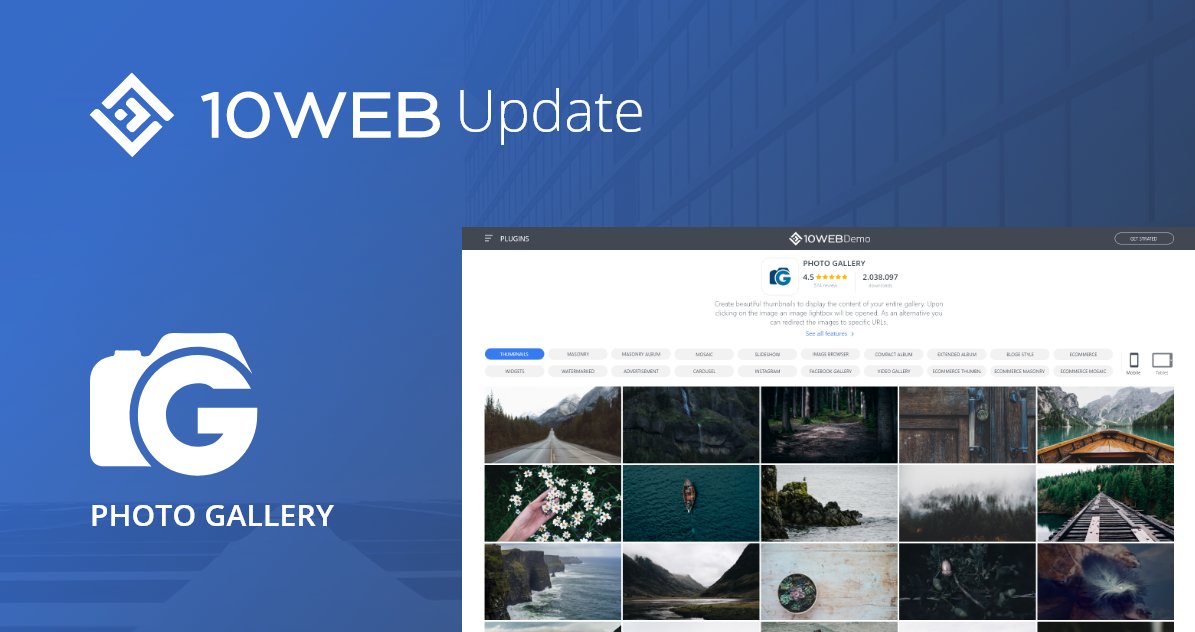 This is the opening post of the 10Web News rubric. The series will keep you posted regarding updates on the products and services we provide and other interesting stuff about all things WordPress.
We're excited to announce the new demo site for Photo-Gallery, improvements on Form-Maker, and major updates of Instagram Feed WD plugin.
New demo site for Photo Gallery plugin
Our most popular product, Photo Gallery plugin, currently used by almost 400k users, has a new demo site!
The previous demo site was 2 years old and we felt like it was time to update it. We worked hard and overhauled all the layouts, features, and views displayed on the Demo site.
The new demo displays all the basic layouts of the Gallery, including thumbnails, masonry, mosaic, image browser, slideshow, carousel and blog style galleries.
The site displays them the way they look with default options and styling.
Don't be misled by the title of the plugin: Photo Gallery lets you display not only images, but also videos and media from social networks, including YouTube, Instagram and Facebook (with the extension).
Two additional previews display albums or groups of galleries. Yes, it's indeed possible to create nested galleries with Photo Gallery plugin.
Gallery eCommerce is another feature demonstrated as a separate layout. In fact, it's not just a feature, but a full-scale eCommerce solution on top of the photo gallery (an additional plugin required) that allows users to make purchases directly from a gallery popup.
In the process of working on the demo site, we reviewed numerous options and themes' styles for Photo Gallery and updated them in the plugin.
Now the plugin's default setup corresponds to the demo, looks more refined, and requires no more extra efforts and frustration.
Get exactly what you see in the demo straight out of the box!
This new demo site is merely a starting point for more comprehensive improvement and demo redesign.
Soon you'll see all the new demos for each plugin rolling up one by one. Admin demo feature will be maintained and improved to provide a WP playground environment with easy access to our products.
Major updates of Instagram Feed WD
The recent two updates of Instagram Feed WD plugin (versions 1.2.15 and 1.2.16) have tons of new great features, UX improvements, and bug fixes.
Instagram slideshow support is finally here. Plugin's popup displays a slideshow of images and videos published in one Instagram post.
The UX is similar to Instagram's web view experience.
You can now preview Instagram Feeds from the admin area where you edit and configure them before making them public.
The UI of feed editor has been reviewed and radically vamped up.
Now, instead of one big dashboard, there's a more user-friendly panel with close-able sections looking like meta boxes, and a section titled "How to publish feed."
We improved the admin area of feeds' and themes' list.
Now its UX is similar to that of editing posts or pages in a list. There are other major improvements under the hood targeting performance and making feeds load faster on frontend.
Form Maker improvements
We've added detailed descriptions of form fields to the form editor.
Now every field type has inline documentation snippets explaining how you can use it along with some other tips and tricks.
Other updates include security fixes, improved UI of submissions view, and major improvements in emailing functionality.
Sending submissions emails from WP can be complicated and their success depends on many minor factors, including email formats, customization, server configuration, etc.
The new updates of Form Maker plugin significantly lower email failure rate.
That's pretty much all for now. Stay tuned for more updates!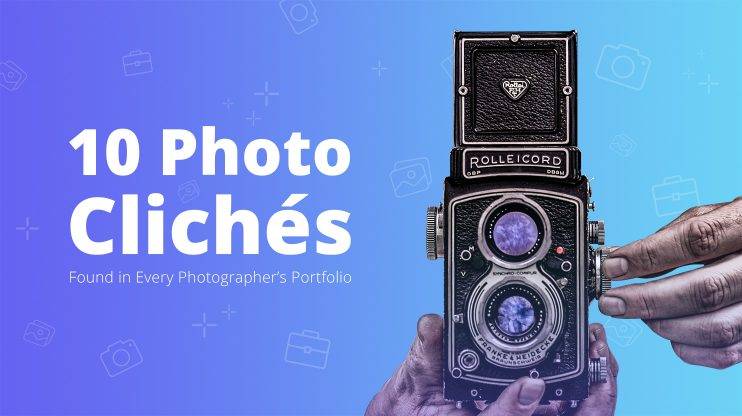 My lucky guess is it somewhat irks you that these days every other person with a camera calls herself or himself a photographer. Seems unfair that some spend years learning all those cool tricks and techniques while others just take a few mundane cliché photos, start promoting their art right from the get-go, and get popular in narrow circles. So, is all the time and effort one has to put in to become a professional photographer worth it if others get an equal share of "fame" without the struggle? My answer's a definite yes. To start with, photography is so much more than the climactic button press. It's a form of art, a new language with an alphabet you need to know in order to read and speak freely and comprehensively. Only then will you be able to formulate new concepts in the language rather than just going on repeating the…