3 Irresistible Sales Pitch Examples to Win Customers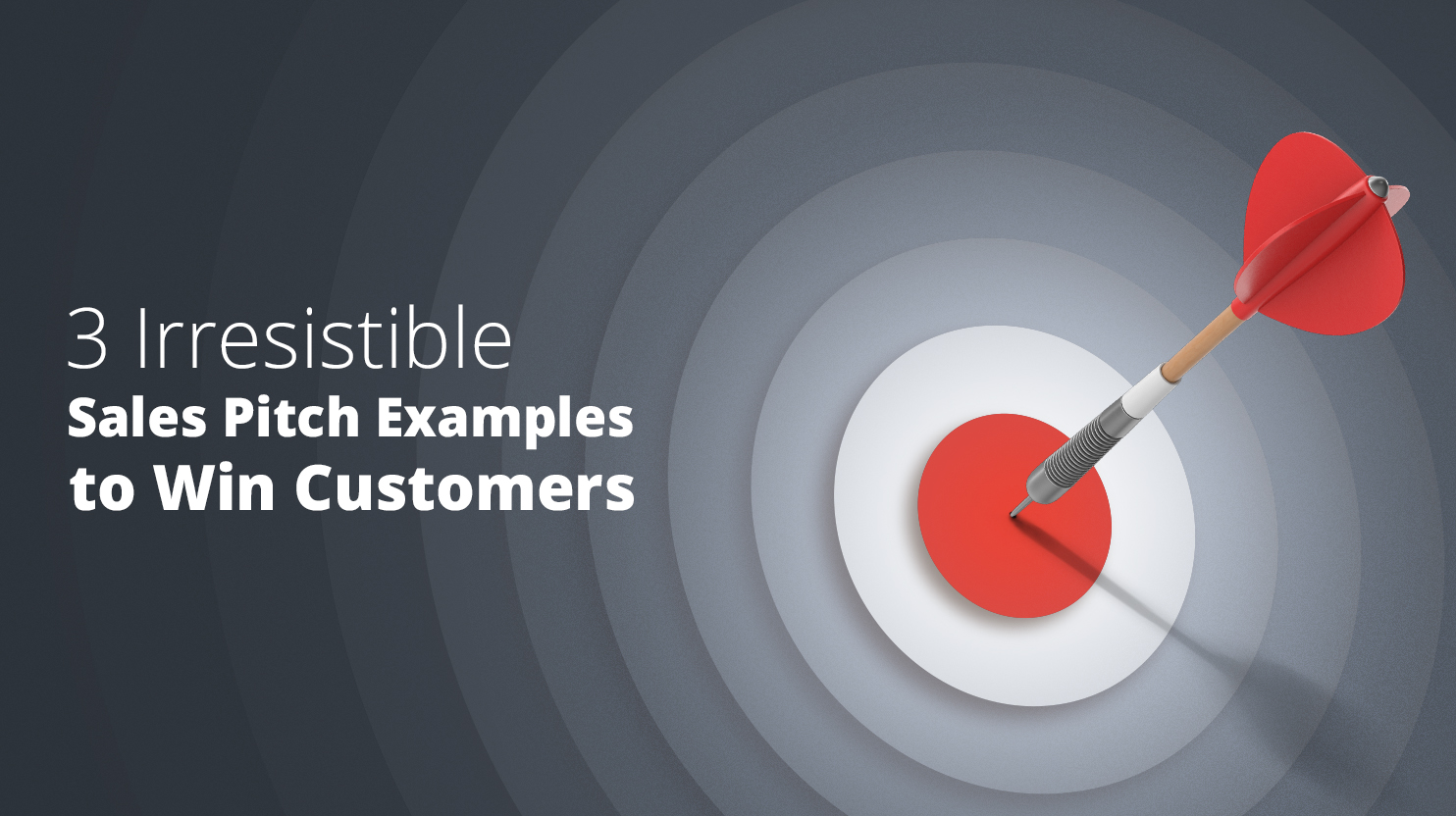 A sales pitch is a specific form of sales talk that allows you to present your services in a way that persuades customers to buy what you're selling.
You can deliver your pitch via different channels. You can call your leads opting for a direct communication channel. You can send an email, leave a voice message, or even pitch an idea in an elevator. Whichever way you choose, always make sure to follow up. Especially if your email pitch reaches a person who doesn't need your service, you can't expect them to be the ones following up on your offer now, can you? If you're looking for follow-up email templates check out this article.
The best and worst thing about sales pitches is that there's no blueprint for coming up with the ideal pitch. It takes a lot of trial and error, improvisation, and outside-of-the-box thinking to come up with a pitch formula that suits your agency.
If you're an agency that's new to the market trying to figure out how to turn your leads into long term customers, this article is the answer to your cry for help. It'll nudge you in the right direction by sharing some inside tips used by the creme de la creme of the marketing world.
But that's not all, you'll also get 3 excellent and ready-to-use sales pitch examples that will give your emails that je-ne-sais-quoi that'll make them irresistible to your recipients.
1. Nothing beats a good story
One thing that every successful marketing pitch needs to be based upon is good sales pitch examples. Many people underestimate this factor because of their understanding of what a pitch is. They perceive pitches as something that's highly versatile and that every company has its individual approach towards. That's why some people shy away from using sales pitch examples as templates.
This approach can make you miss out on several aspects that sales pitch examples provide:
Having ready-to-use sales pitch examples will help you save valuable time that you can use for other more important tasks.
As it goes, "facts sell but stories tell." Your email pitches need to tell a story in order to make an impact, numbers alone aren't enough. One way to make sure that this aspect doesn't go under in the flood of creativity is having sales pitch examples that will maintain the red thread in your company's storytelling, keeping your narrative focused and ensuring that your approach is not scattered (see below).
Besides that, never underestimate the inspirational power of sales pitch examples. Having a bunch of perfect email pitch examples ready to be used for a variety of purposes will spare you the feeling of dread you get before writing because you won't have to start from scratch.
But how exactly do you prepare a sales pitch example that has a captivating narrative, is recyclable, and actually works? We've got you covered on this front, here's a case study that has inspired our templates, so let's take a look at the steps to follow:
Have a placeholder for an introductory sentence that will make the readers understand that you respect their time and don't want to waste it. An example that this case study suggests is: "I know you're busy, so I'll make it quick."
Next, you need a powerful hook that tells the reader why he or she should be interested in your content. One way to create a great hook is by putting a twist on something that's trending on the news, preferably it should be news within your field of business which you then can relate to your services. Alternatively, you can take on the "underdog" and rather counterintuitive opinion which can capture the readers' attention and curiosity. For more ideas take a look at this article yourself and then head right back to continue where you left off.
After the hook, follows the introduction. This one should be a no-brainer, you simply have to introduce your agency. Just make sure to emphasize why your agency is the perfect fit for your prospect's business. You need to find a common denominator between you and your potential client. A good way to do this is by doing some research on social media, maybe see if they published something that you could refer to.
You've established a connection? Good, now pitch your service. Don't forget to find a common denominator here as well. What connects your services to the lead's business and its current pain points?
The last piece of the puzzle is simple. All you have to do is thank the reader and include a call to action. Remember that the main purpose of your pitch is a) to see if the recipient is interested in your services and, in case they're not, b) to stimulate their interest. So, there's no need to overwhelm your leads with offers or premature talk about pricing. What has proven to be more efficient is asking a simple question, such as "Would you like me to provide more information regarding our service?"
If you follow this recipe, you'll have a solid sales pitch example with a red thread that a) connects everyday life circumstances to your agency, b) connects agency to the prospect's business, and c) connects your services to their specific pain points. And, voila, you have the perfect pitch!
Of course, you can improvise with this formula and give it your own signature style. Take a look at this great sales pitch example we've found over at HubSpot:
Subject line: Life is good

Hi [Prospect name],

The sun is shining, the birds are singing, and you know exactly how to [solve X likely pain point, respond to Y trigger event, hit Z objective]. Right?

If you're still working on that last one — which I know is a focus for many [description of company profile] right now — I'd love to offer some of the strategies I've shared with [customer #1] and [customer #2]. My calendar is available here [Meetings link]. I hope to speak with you soon!

Cheers,

[Your name]
For cold email templates visit this site.

2. The power of choice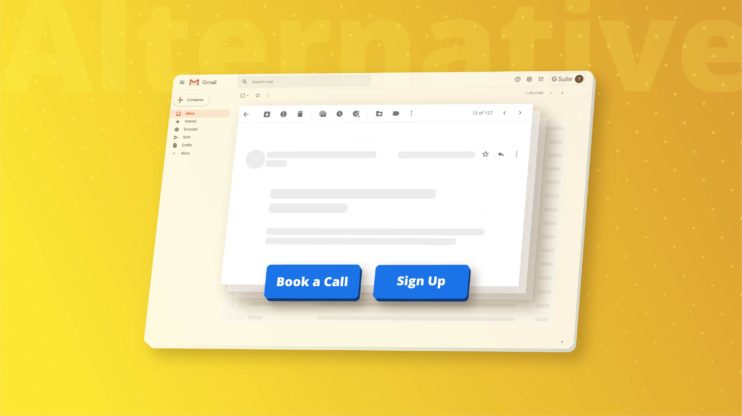 After starting an email campaign, you need to have a strategy on how to deal with the leads that react to your pitch.
Here it's important to keep the conversation going. One way to do that is by providing the interested party the freedom of choice. So, instead of badgering them with information they didn't ask for and trying to book a call when they only wanted to have one simple question answered it's better to provide them some alternatives.
For example, try to touch upon whatever your lead asks you. Give them the answers they need, while at the same time reminding them that they have several options to connect with you regarding any further questions (via email, chat, or phone call). Let them know that it's up to them to choose the method of communication. This will display professionalism and reliability and take away the intuitive fear of getting badgered by salespeople.
But just because you want to come off as professional doesn't mean that you can't have fun with it. Here's a genius sales pitch example of how to give your prospect the freedom of choice with a hint of cultural reference and sense of humor:
Subject line: This is why the GOT finale failed …

Hi [Prospect name],

If you watched "Game of Thrones," you know about that ending. If you never cared about "Game of Thrones," chances are, you still know about that ending. My two cents? It was totally rushed and haphazard.

Let's not be "Game of Thrones."

I'd love for us to take as much time as we need to get to know our respective businesses and see if we're the right fit for each other. If you'd like to kick things off with a quick call, book some time on my calendar here: [Insert Meetings link]

Long Live the Mother of Dragons,

[Your name]
Source: HubSpot
In addition to this, always be prepared to provide leads with the information they need. You can do so by preparing PDF brochures representing your company and the products and services you provide. You can also prepare some videos discussing the range of your offerings or explaining how your service works. And keep in mind that illustrating something through visual content is going to enhance the familiarity with your product and in turn increase the willingness to try out your products. Reviews in this regard are a major plus!
But the ultimate way to get people to give your company a chance is by giving them the option of a free sample. So, if you're an SEO agency you might consider giving your leads an SEO service for free (e.g. an SEO audit). Alternatively, if you're a web design agency, how about offering to design a landing page for free?
Basically, it tells people that you're so confident in your services that you're sure that after people get acquainted with them, they will definitely commit to the paid version of your service.

3. Personalization in this day and age of automation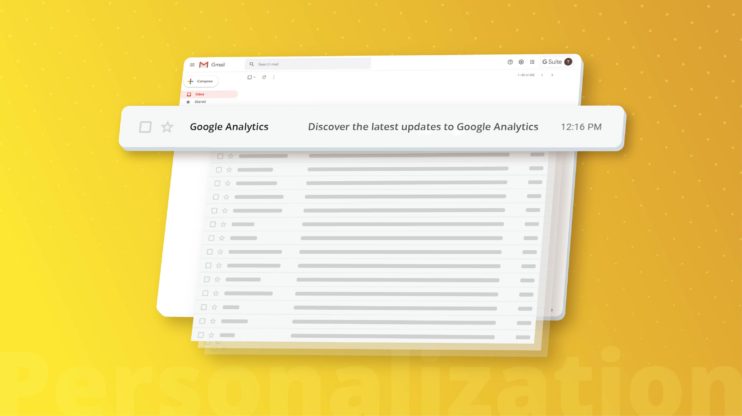 Even though sales pitch examples have a tendency to be generic and not personal at all, you still get the chance to customize certain important parts.
Personalization is key if you don't want your emails to be ignored and eventually land in spam. Legend has it, it can lead to a 14% improvement of your click-through rates and a 10% increase in conversion rates. Just kidding, we don't trust legends, just take a look at the numbers yourself. This doesn't simply refer to using the actual name of the recipient or calling him or her by their first name, even though we highly encourage you to do that too.
Rather, you need to conduct thorough research before starting your email campaign. Developing a deep understanding of your target audience is a sure way to your leads' heart. By having a clear idea of your future customers' problems, you will be able to produce content that anticipates their needs and thus makes you a more reliable solution provider.
But to get down to business, there are several ways to personalize your emails:
Always address the recipient by his or her first name. Avoid using the full name, as it gives away that it's an automated email and not personal whatsoever. Similarly, calling the recipients by their last name is way too formal and creates a social distance that you should try to avoid. You want to establish a strong and familiar connection, remember? Just stick to the first name, nice and easy.
As already indicated above, you have to create a buyer persona, multiple ones if you're selling different services for different niches. So make sure you're aware of their preferences, pain points, etc.
If possible try to personalize your email according to current circumstances that served as an occasion for the email. For instance, you can use the current COVID pandemic to initiate a discussion regarding the rising importance of online resources.
Another very appealing way to render the nature of your email more personal is by telling your recipients why they're so special to you. Perhaps they have a website on which they've published a blog article that you might want to make a reference to and compliment? Or maybe they own an online store and you want to share with them your enthusiasm for their company along with its offerings? The sky's the limit, really.
In the age of social media platforms, such as Facebook, Instagram, etc. it has become easier to figure out what your leads like. While this may sound creepy at first, it's pretty harmless, we promise. It's simple things such as the movies they like, which you can refer to. It's nothing major really, just helps you along to find a common language.
One of our favorite ways to personalize an email is visual content – hands down. Whether it's just a simple image (perhaps a funny meme that will put a smile on your readers' face), a GIF, or a short video. For this, you'll need a talented design team or fantastic tools to ensure that your visual representation is unique. But make sure to keep it light, the visual elements are supposed to be fun and distract from the sales aspect of it all. Save your demos, tutorials, and similar serious content for later, after you have established a relationship with the lead. This way you make sure that you become more of a human and less of a robotic salesperson.
As you can see, the list is endless. In a nutshell, it's up to you to decide how personal you want your email pitch to be because as you might have noticed, the more personal the email gets the longer it's going to take to draft. The research alone will require a good amount of time and precision.
If you're not sure how much time and energy you want to invest in a highly-personalized email, you can start with less personalized versions, test out the effect on your click-through and conversion rates. If you're happy with the results, there's no need to put more effort into this process. If you're not, you should continue trying out other variations.
But in the meantime, we're just going to leave you with this personalized sales pitch example, hoping that it will spark some inspiration.
We asked Vukasin Vukosavljievic, head of growth at lemlist, to share with us a successful email pitch that achieved great results. And this one's indeed a winner: It's the second most popular template in lemist's history and resulted in 1K+ people joining their community. Take a look!
Subject line: Ideas & Feedback for [companyName]

Bonjour [firstName],

Just saw one of [companyName]'s post on my LinkedIn thread and after digging a bit more into what you guys do, I came up with a few ideas 😇

Since I find what you're doing very innovative, I also did a brainstorming session with my team and we came up with a few things that could really help you boost your growth.

Below is the picture of some ideas we had:

I also took some more notes about how to execute those ideas so if you're free, say next Tuesday or Wednesday around 11 am, I can share them then?

Have a lovely day!

[Your name]
And the great thing is that you can customize and reuse this sales pitch example for multiple purposes. Check out more examples for cold email templates like this one here.

4. Mastering the art of subject lines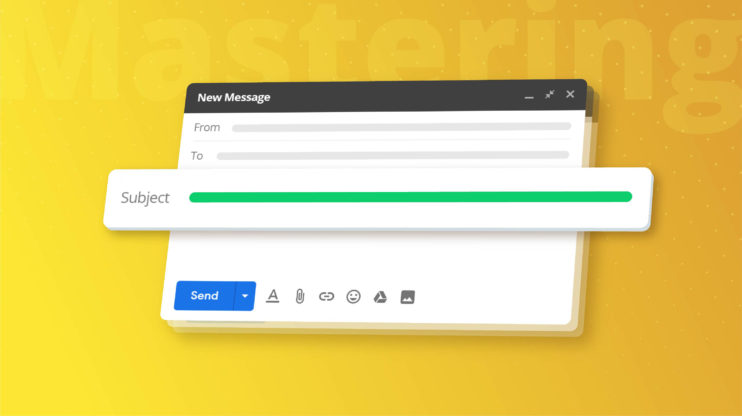 You should never underestimate the power of strong subject lines. This goes double for bad ones. A subject line has a huge impact on whether your email is marked as junk mail, which will basically thwart all future attempts to reach the recipients.
Studies indicate that the decision of whether to report an email as spam is based on the subject line by around 69% of recipients.
Looking at it from a different angle, the decision on opening an email depends on the subject line for 33% of recipients.
But how will you know what type of subject line you need to avoid landing in the 69%? Surely, you can follow industry best practices, but you should do so with caution, given that there's no magic formula to guarantee success.
At 10Web, we like to follow tips from experts, but our strategy is mostly based on trial and error. This means that constant monitoring of open rates is the A and Z of our strategy.
This said, here are some ways to make sure you keep up with current trends that have proven to work.
Minimalism is key, keep your subject line short, straight to the point, informal and preferably somewhere between 4-7 words (i.e. 40-50 characters). Of course, here again, opinions are divided, some say you should keep your subject line 30 characters short, others allow more leniency with 50 characters. This again supports our view that you shouldn't just take others' word for it, and see what works best for you. But keep in mind that some of your leads will be reading your email on their mobile devices. So, make sure that your subject line is short enough to get the message across even with the mobile version. To preview the mobile version of your subject line make sure to check out this tool: TestSubject.
Avoid things that will directly land you in the spam folders of your recipients. Don't use multiple exclamation points, don't write all caps (it's just not cool to feel like you're being yelled at, DON'T YOU AGREE??!!), avoid an emoji overdose, and so on and so forth. You get the gist, right? If not, use this as your guide on what to avoid.
Mind the mind. We're not saying, you're supposed to play mind games. But at the same time, you should be aware of the importance of psychology. It's the driving force behind social media platforms such as Instagram, Tinder, etc. And it works, too. So, try to use this aspect of life to your advantage. Create subject lines that trigger a fear of missing out, famously known as FOMO, to increase the likelihood of your recipients opening your email. A great example of this is offering a one-shot deal with a time limit, along the lines if "LAST CALL! Free social media banners only today," or "Free SEO audits: 48 hours left." The same goes for personalizing your subject line (e.g. "Just for you" for emails that include a discount or a free sample), or relying on pain points to attract attention (e.g. 2nd-page-zoned by Google? Grab a free SEO audit & move on!).
5. Brevity is the soul of wit
It was Polonius in Shakespeare's Hamlet that said: "Since brevity is the soul of wit and tediousness the limbs and outward flourishes, I will be brief…"
With this quote in mind, let's devote some attention to the art of keeping your pitches short, mysterious, and always leaving your readers wanting more.
Now, we fully understand the need to articulate yourself in a lengthy and detailed manner to make sure your email includes every important bit of information about your company and your services. But wouldn't you agree that this strategy leaves little to the imagination and to subsequent back and forth?
If you don't believe us, maybe these numbers will change your mind: Statistics have shown that emails consisting of 75-100 words have the highest response rate (51%). So use those words very carefully, but be sure to use them. Some people take the "less is more" advice too seriously and keep their emails shorter than necessary, which ultimately results in lower response rates.
A second thing to consider is how to structure your 75-100 words. A study by Constant Contact that examined about 2,1 million emails has shown that emails consisting of 20 lines of text were able to score the highest click-through rates.
To create a winning email pitch, try these measures on for size, and see if they work their magic on your agency.
Did you like the sales pitch examples we picked out for you? If yes, just enter your email address below and we'll send you a PDF of these sales pitch examples and an additional one that's not included in this article.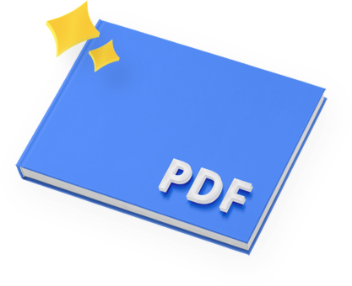 Download the Winning Sales Pitch Examples
Enter your email to download the PDF for FREE
See How 10Web Can Benefit You
Visit our homepage to learn more about the first-ever AI-powered WordPress platform.
Have a look and let us know what you think!