WordPress 5.4: here are features you can't miss out on!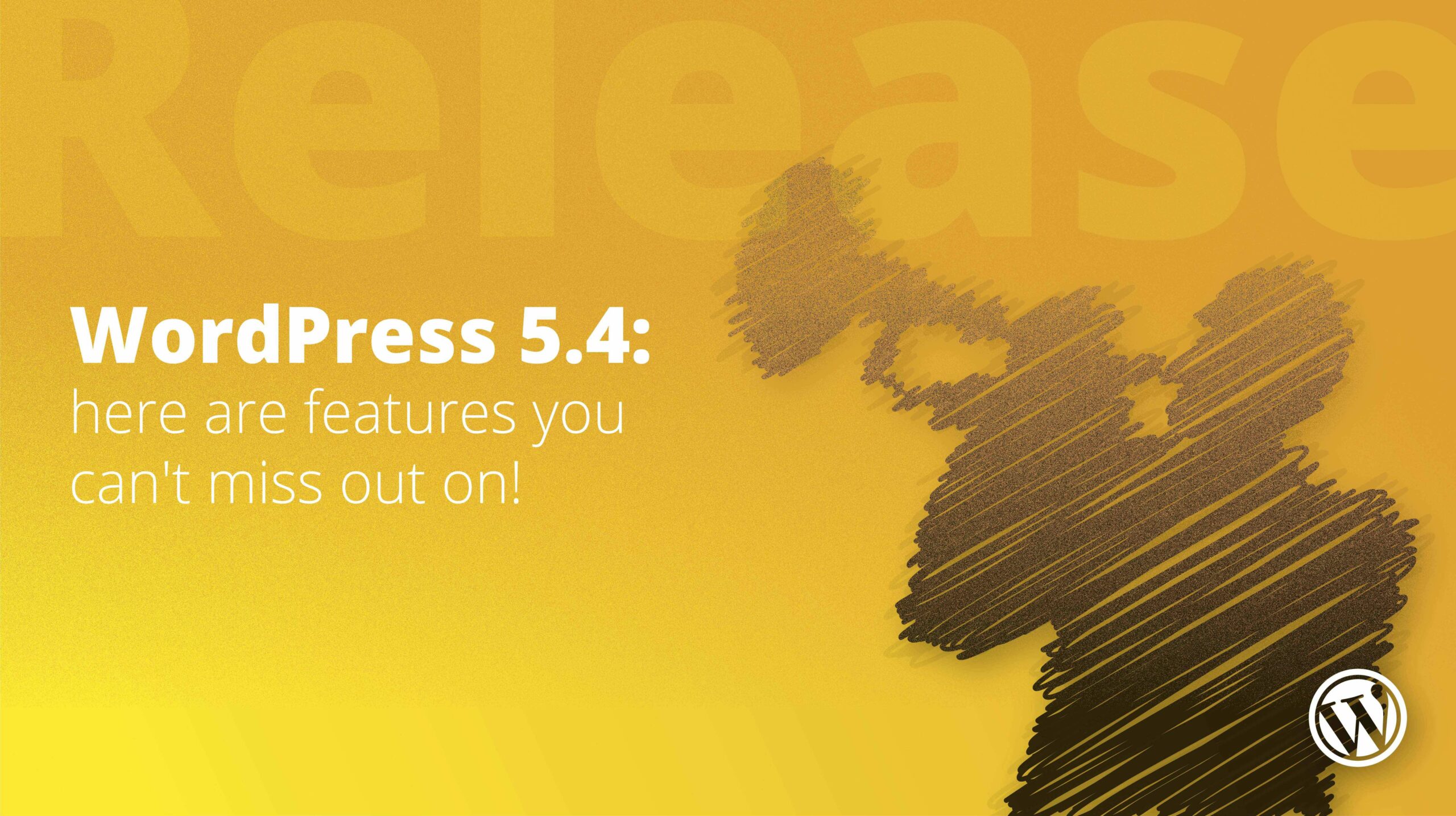 Jazz it up, WordPress lovers because the new WordPress 5.4 update named after American jazz trumpeter Net Adderley is here! So put on Adderley's "I've got a crush on you" and while you're listening to his smooth performance, let us tell you how to fall in love with this new WordPress 5.4 "Adderley" version.
But first things first. You might wonder, is it already available? The good news is that WordPress 5.4 has been released on March 31st, 2020, and even has been updated on June 10th as the WordPress 5.4.2 edition. So all the WordPress enthusiasts can already get it! And if you're not currently using WordPress, you should seriously consider switching to it as it is pretty much the best CMS (Content Management System) you can find out there.
Now let's tackle the second important question:
What's new in WordPress 5.4?
In this new update, you can get general section improvements, block editor improvements, and a few cool features for WordPress developers. In terms of general improvements, you can expect to work more with the new Gutenberg plugin, because it has been merged into the core and you'll also get a Site Health tool on your dashboard that will tell you how your website is doing on performance and security. In this blog post, we will guide you through all of the updates step by step and will also give bonus information about which features have been delayed to WordPress 5.5, so you know what to expect next.
You can also check our video blog, where we go through all of the features and improvements of this new update in more detail:
And if you want to try out this new update, you can do so with a free trial of our automated WordPress hosting at 10Web.
See How 10Web Can Benefit You
Visit our homepage to learn more about the first-ever AI-powered WordPress platform.
But before we start, let's make all the terms clear. If you have never heard about the Gutenberg plugin, we'll do a short introduction, because we're going to talk about it a lot in this blog.
What is Gutenberg?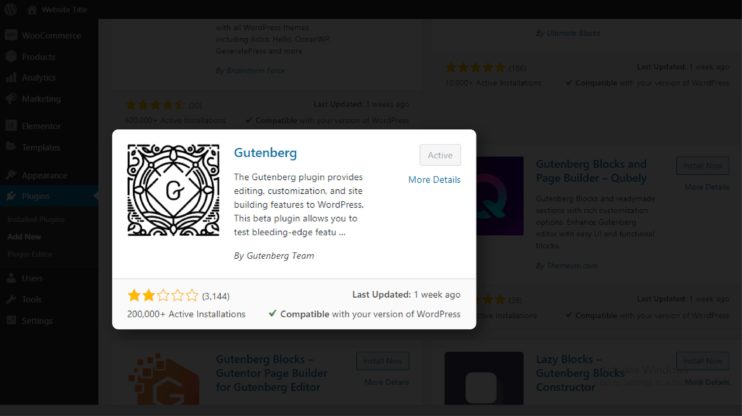 In December 2018, WordPress introduced its new editor: Gutenberg. Named after Johannes Gutenberg, who basically invented the printing press, this new editor introduced block editing to WordPress users. Before Gutenberg was introduced, WordPress's visual editor was commonly criticized for being outdated, as other platforms provided much more engaging and unique experience for the users, while WordPress kept it traditional.
So, in order to keep up, WordPress proposed the Gutenberg plugin, where instead of using shortcodes and HTML, you could manage your website with the help of "little blocks." This made WordPress more user-friendly, especially for the complete beginners.
With this said, you might wonder: What has changed in WordPress 5.4?
Gutenberg has been around for 2 years already and has undergone a lot of changes. But nevertheless, Gutenberg still stayed a plugin which you had to install and activate. So, if you weren't using Gutenberg before, this new update of WordPress will bring a lot of changes, as the Gutenberg plugin is now merged into the core. This will bring a lot of changes to the UI and general functionalities, improving your editing experience in the long run.
With this mentioned, let's jump into:
The block editor improvements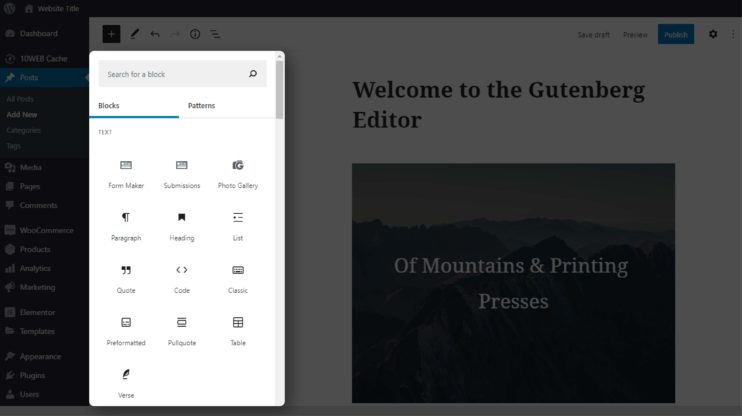 Here are some quick stats. With the new WordPress 5.4 update, the block editing team has reduced the loading time by 14% and the time-to-type of posts that are particularly sizable (approximately 36.000 words, 1000 blocks) by 51%. That is a huge improvement since WordPress 5.3!
Now let's see what exactly has changed in the block editor and get into the upgraded features of WordPress 5.4.
This new social icons block helps you easily integrate your social media platforms into the posts or pages. All you have to do is add icons with links that lead to your social profiles. And you sure have a lot of social icons to choose from! So, if you had a plugin installed specifically for adding your social media links, you can delete it now as you'll have it in your editor by default!
You might know this new block, which was initially called Social Links, from the Gutenberg 7.5 plugin. It comes in three styles:
Default: this version shows your social media icons in small circles,
Logos only: here you only keep the logos of your social media sites, without the circles.
Pill shape: a little wider and fancier, it's basically your social media icons in a pill shape.
Now, as Jorge Costa has warned, you might nevertheless encounter some issues with your older posts if you are running an older version of the Gutenberg plugin. To quote him, "In WordPress 5.4, the core block editor will not recognize any Social Icons blocks built before Gutenberg 7.5." But don't worry you can solve this problem by either manually migrating old content with social icons or by simply keeping the Gutenberg plugin installed when you update to WordPress 5.4.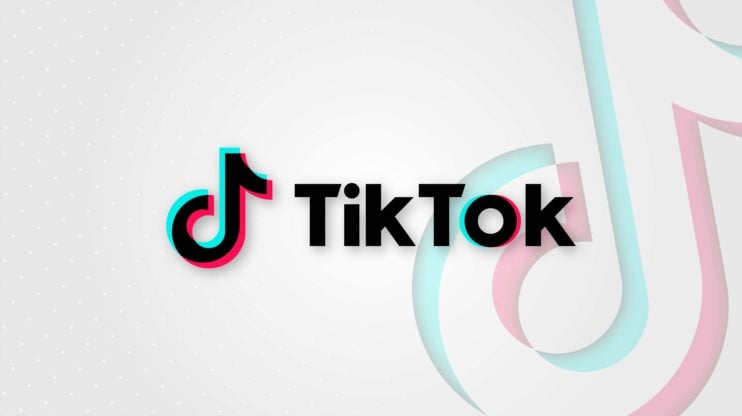 In addition to other social media platform integrations, this new update has good news for all of the TikTok lovers out there, too! WordPress 5.4 keeps up with the new generation trends as it lets you embed TikTok videos to your pages as easily as you would embed YouTube or Vimeo. You can do this with the special TikTok embed block which you can easily add to your pages or posts. Considering the fact that TikTok is probably here to stay for a while, this new feature will rid you of a lot of hassle!
Another cool feature of the WordPress 5.4 block editor improvements is the new button block. Instead of the old single button blog, this new update allows you to add more buttons within the same block container. But this is not all.
With this new button block, you have greater autonomy over the appearance of your button. You can choose from two different styles, fill and outline, one of which makes your button colored, while the other lets you leave it transparent. Moreover, with this new version you can make the buttons fancier by choosing a gradient background. This will certainly look better to your visitors and drive more engagement. Plus, you also get some gradient presets that are handy for getting started.
We all know how confusing dealing with the new updates is most of the time. All of a sudden, your entire platform changes and it's hard to figure out what is where. For that WordPress 5.4 offers a new welcoming slideshow which comes up right when you update your WordPress. It gives you all the basic information you need about the block editor along with the online documentation you can revisit anytime you want.
If you ever want to access the WordPress 5.4 welcome guide afterwards, you can simply open the More tools & options menu which you can find by pressing the upper right button and then finding the Welcome guide in the list. This can help you a lot in your initial stages of working with the new update.
Fullscreen mode enabled by default
Another important feature to know about is that with this new update your editor will by default open up in fullscreen mode. If you want to disable it, you can find the turn on/off section below the More tools & options menu.
This feature got controversial responses as many claimed that having the editor in fullscreen can confuse the beginner and non-advanced users. The main issue with the fullscreen mode is that it removes the admin menus and the top bar. It is also sometimes unclear how you can exit the fullscreen and that has bothered some users too. If you feel uncomfortable using the full screen you can exit it via clicking the "Go back" button with the WordPress logo. It will send you to the post list where your fullscreen will already be disabled.
Inline text color support in rich blocks
This jazzy "Adderley" edition will also fill your website with more colors, making it more appealing for both you and your visitors. You will get more color options for your cover, column blocks, and group blocks. One more cool feature is that you can change your background color and the text color inside the group block.
In the older version, you could change the text color only for the entire paragraph, while now you can choose the specific text you want to pop up and change its color within the paragraph. This means you can get as experimental as you want!
Block Editor Keyboard Shortcuts
In this new edition, WordPress introduces a new package called @wordpress/keyboard-shortcuts which centralizes the registration, removal, and documentation of the block editor shortcuts.
First thing you want to do is register your customized keyboard shortcut once you open the screen or the plugin, by calling the
registerShortcut action. This will automatically add your new shortcut to the keyboard shortcuts help modal. You can find this modal by clicking the upper right corner of the editor and opening the More tools & options menu. You can then define your shortcut's behavior by using the useShortcut React hook.
If you want to know more about the keyboard shortcuts, you can find useful information in the official blog of WordPress.
In addition to that,
you also get a bunch of other useful features listed below:
Feature images for your latest posts: WordPress 5.4 allows you to put a featured image for your last blog posts by adding from the Latest Posts block.
Easily change gallery image size: This new tool allows you to choose the image size for all images in your gallery with a few clicks.
Mobile Toolbar Improvements: In the previous version, if you edited posts with the mobile version of WordPress, you might have noticed that the toolbar would start to move around as you write. This was irritating for many users, but now the good news is that this floating toolbar is fixed, and you can have a better editing experience even from your phones.
Drag and drop your feature images: Finally, WordPress "Adderley" also allows you to upload a feature image to your post by simply dragging and dropping it to the editor. This seems like a minor change, but it will save you a lot of time in the end!
Now, as we've covered all the important block editor improvements, let's see how WordPress 5.4 has changed for the WordPress developers.
Features and Improvements for WordPress Developers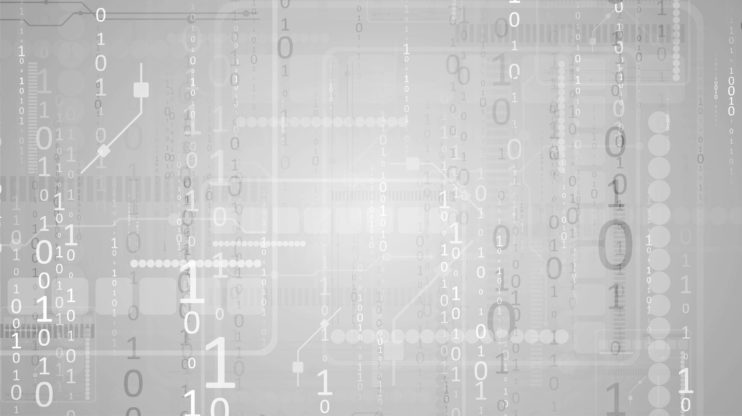 The new update brings good news for the WordPress developers, too! Many features have been added and many functions have been improved. So, we'll guide you through the most important ones. By the way, if you're not a developer, but are interested in web development, here's a good source of free platforms where you can easily and quickly learn website development.
As for the new updates, you get:
The ability to use a shortcut in PHP files.
WordPress "Adderley" introduces the apply_shortcodes () function which comes as an alternative to the previous do_shortcode () function. This new change will allow developers to build a better and more semantically correct code. However, do_shortcode() is not depcrecated as it is used in a lot of plugins and themes and would cause too much of inconvenience.
Unlike most of do_* functions, the result of the do_shortcode () function is not seen by simply calling the function itself. Instead, with do_shortcode () you had to echo to print to output.
That is why the new apply_shortcodes () function will make your code much more readable.
The ability to handle favicon requests better
This feature is especially useful for theme developers. Before we get into it let's make some clarifications. When you open a website, you might see an icon next to the URL. If you have a lot of tabs open in your browser, you will notice that almost all of them have small icons in the left corner. These are called favicons.
In WordPress 3.0, to manage favicons in your website you had to use wp_favicon_request() function. With WordPress 5.4, you have a lot more flexibility with handling favicon requests, as the newly introduced functions allow you to manage favicons as robots.txt related functions.
As Jb Audras states, here is the logic with which you can manage favicon requests:
If there is a Site Icon set in Customizer, redirect /favicon.ico requests to that icon.
Otherwise, use the WordPress logo as a default icon.
If a physical /favicon.ico file exists, do nothing and let the server handle the request.
The addition of two new action hooks for adding custom fields to menu items.
If you want to add custom fields to your menu items, with WordPress 5.4 you can use two new action hooks listed below:

wp_nav_menu_item_custom_fields
wp_nav_menu_item_custom_fields_customize_template
Learn more about their functionality here.
The ability to get more info about login errors.
If you were frustrated with the login failures before, WordPress "Adderley" will let you get more information about these errors using the new $error parameter supported by wp_login_failed action.
A few changes in the REST API
The new WordPress version now supports selective link embedding, taxonomy "OR" relation in posts controller, and WP_REST_Server method changes.
Features delayed
While this was quite a major update, a bunch of expected changes were delayed and will only come with WordPress 5.5. The main two of these delayed updates are the addition of the Navigation block and of image lazy-load.
FAQs
Is classical editor supportable in WordPress 5.4?
As we've mentioned, the new WordPress update has entirely changed its editor to the Gutenberg editor. This means that you can expect big changes, which will improve your editing experience. But, of course, not everyone is ready for such radical changes, because we all want to cling to the method we already know sometimes. And WordPress knows it too, so don't worry, in case you decide to go back to the classical editor you can do so by installing the Classical Editor Plugin and restoring the old version of the editor.
How is WordPress 5.4 different from previous versions?
The main difference is that the Gutenberg plugin is merged into the core, so for those who have not used it before, the change will be quite visible. In addition to that you have more color options, TikTok embedment, social icons block, and a bunch of other block editor improvements that will come handy. Plus, if you're a WordPress developer, the new version also has added some features for you and has done overall improvements in the coding.
Will the WordPress 5.4 update not include lazy-loading?
Lazy-loading was planned to be added in WordPress 5.4, but for some reasons got delayed to the latter version, the WordPress 5.5 update. So yes, lazy-loading is not included, but don't worry, it will be very soon.
Are WordPress 5.4's new features extensive?
Pretty much. Especially if you're a content creator, the WordPress 5.4 will be a great improvement for you, because you will be able to manage your posts more easily with the help of the added blocks. Plus, there are a lot of block editor improvements, which will make content creation more fun and engaging.
What will happen to my website if I update to WordPress 5.4?
WordPress updates, including this one, are meant to add new features, fix bugs, and in general, improve the performance of your website. Most importantly, with every update developers fix security issues and make your website more safe. That is why always keeping up with the latest updates is so important for your website.
However, if you have updated your WordPress before, you know that it's not an easy thing to do. If you do it wrong it might also break your website for a while, and you will need time to have it up and running again. To avoid that, you can use this guide to updating your WordPress safely.
WordPress 5.4 and its cool features and improvements are already available. With this new update, you'll get the Gutenberg plugin embedded into your core, get a lot of block editor improvements, as well as have some new features for making your work easier, if you are a WordPress developer. So, hurry up, update your WordPress to refresh your website design and make it more impressive. Let us know in the comments which feature is the most important one for you!