Your Handy Checklist for a Successful Website Launch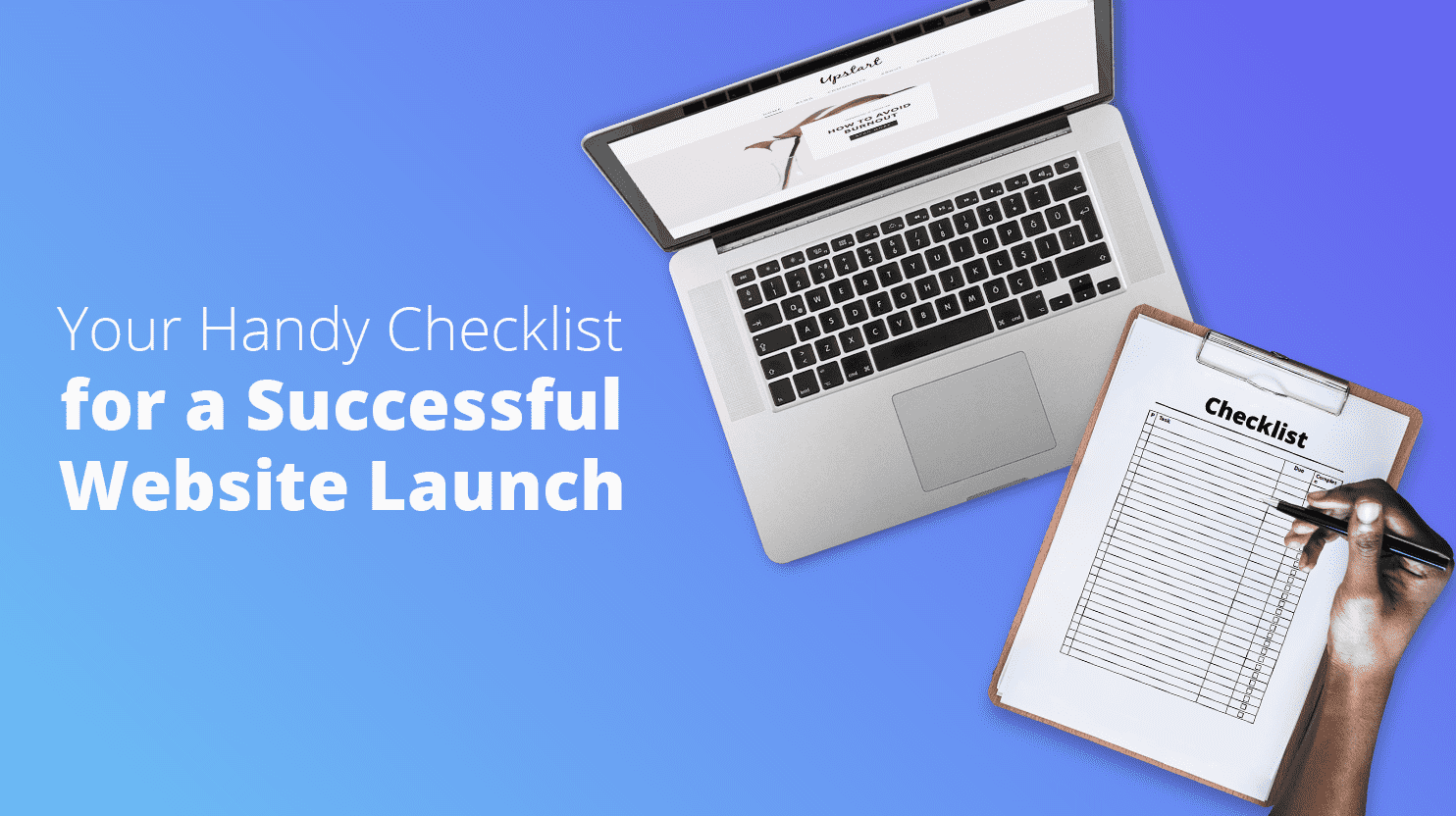 Whether you're looking to launch your very first website, updating your current one or moving your site to a new host, there are several steps that you need to go over before you launch your website.
Compiling a list such as this one takes a lot of trial and error. Luckily for you with our experience and tests we've compiled this list to make everything easier for you.
Website launch checklist:

Hosting and migration
Before launching a website you need to find yourself a reliable, trustworthy hosting service to make sure that your website launch is successful.
Finding a good website host might sound like a tedious task, but there are certain features and services that are definitely must-haves. Nginx and PHP7 will provide your website with the high-speed loading times it deserves.
Also, make sure that your hosting service provides you with uptime monitoring and website security.
Some hosting services will provide you with a Staging Area, so you will be able to keep a copy of your website to make any necessary changes on the staging version, before pushing it live with a single click.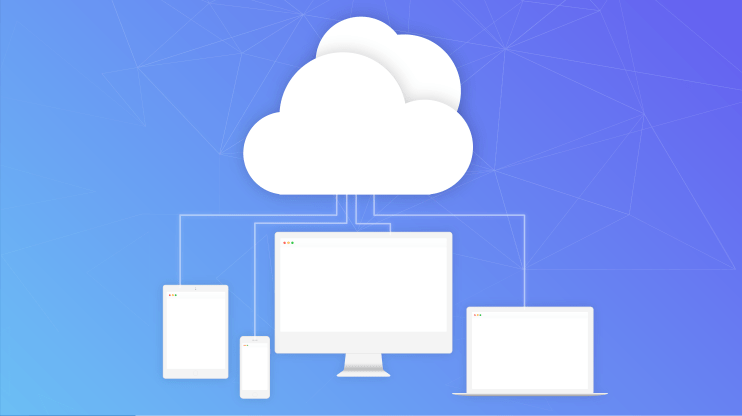 You need to decide between cloud hosting or traditional hosting. Cloud hosting provides much more scalability, with features such as Elastic Scaling –your website's dedicated resources will scale according to its load so that whenever you get a surge in traffic your website doesn't go down.
Also, make sure that your hosting service utilizes Google Cloud, AWS or Azure to make your website fast and secure. In order to have access to one of the largest networks in the world, spread all throughout the world, to provide the best and fastest experience for your clients, no matter where they're from.
As a final step, if you already have a website and you're looking to migrate to a new host, make sure your new host provides Automatic Migration, so your transition goes on smooth and fast.
Some hosting services are also willing to provide you with a temporary domain, so you can test the performance of your target new host with your current service.
You can make use of all the features above with 10Web's Cloud Hosting Solution.

Secure sockets layer and security
Getting an SSL certificate will massively boost the security of your site by encrypting the data transferred from your website to the user.
These days everyone (and their mother) wants to have their website indexed on Google and without an SSL certificate, not only your website won't show up on Google's search lists, but Google will also flag your website as "insecure" at the site information tab.
Luckily getting one is easier than ever these days through your website hosting service.

Search engine optimization (SEO)
Now that you found yourself a reliable host to have your website on and got your SSL certificate. You've secured yourself guaranteed listing on Google, but listing alone is not enough, now you need to make sure that people actually find your listed website.
In order to have your website listed within the top results of relevant keyword searches, it has to adhere to specific SEO guidelines. This Brief SEO Guide should help you grasp onto the basics.
If you're on a tight schedule and the deadline of your WordPress website launch is fast approaching, why not make use of 10Web's SEO services.
10Web's SEO service provides you with Search Analytics, Technical Analysis, XML Sitemap Support and many more to automate almost every step necessary in substantially increasing the search engine visibility of your website, so you don't have to.

Image optimization and compression
A picture speaks a thousand words, they say, and so should your website. Common knowledge dictates that the larger the image the clearer it looks. Although true in principle, common knowledge doesn't mention the fact that your website will load considerably slower if its images are too large.
The speed at which your website loads directly correlates to your site's search ranking.
Optimizing your website's images means compressing them so they'll load much faster while keeping the image quality intact. It sounds like a lot of effort, but it is not. Image Optimizer does exactly all of the steps I mentioned above and more.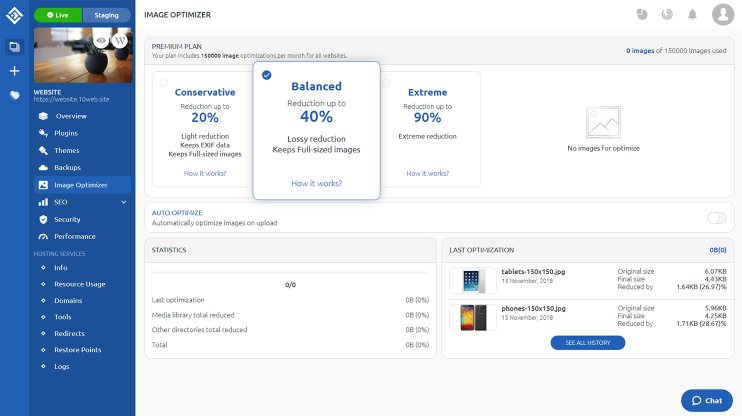 The 10Web Image Optimizer will help you resize, compress and optimize the images on your websites without losing image quality. You can optimize multiple images in bulk with a single click or each image separately.
If you're new you can choose "Easy Mode." That way you get to choose from three compression modes (conservative, balanced, and extreme).
After you're done, the plugin will provide you the necessary statistics so you're aware of how many images were optimized, the day of your last optimization, and how much space you've saved as a result.

Website speed and performance
I brushed over website load speed and what it means for your search ranking in the paragraph above in terms of how images affect the speed of your site. But, before you launch your site you need to closely monitor its overall performance.
If you can spare the time to read in further detail of exactly how website speed works and its effects, then I highly recommend this article.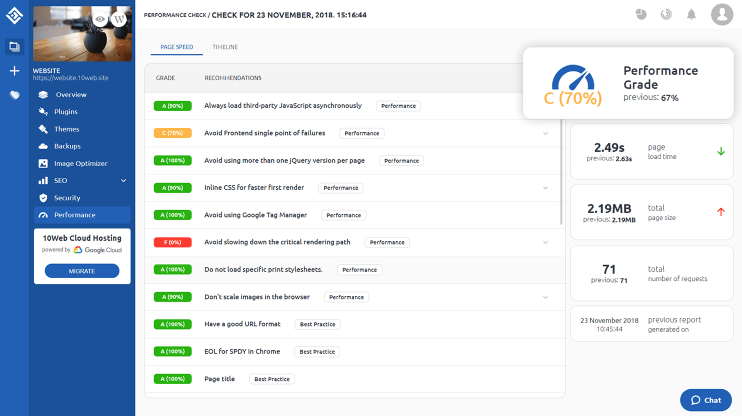 Through the 10Web Performance service you can check the performance of your soon to launch WordPress website, receive in-depth analysis and info regarding your website's performance you receive detailed recommendations on how you may exactly optimize your website to perform and load faster.
More so, you can compare your latest performance results with its predecessor to see how exactly your changes have impacted the speed and performance of your site, and all of this in one very convenient interface.

Analytics
To see you all of your Google Analytics reports straight through your WordPress dashboard, you can install the Google Analytics WD plugin.
The plugin's very user-friendly and it will guide you step by step through all the necessary steps so you get your Google Analytics account authenticated. It will even guide you on how to sign up and create a Google Analytics account if you don't have one yet.
You can see in this WP Buffs article what others think of the Google Analytics WD plugin.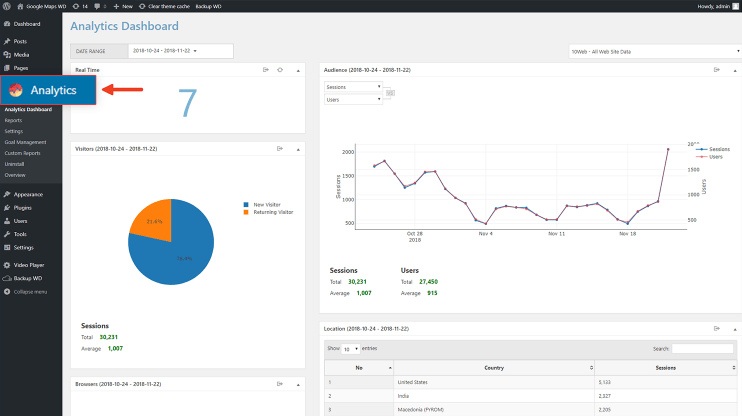 Once you've done that, make sure that you've added your own IP in the exclusions list so that the data that the analytics show does not include your own traffic.
This way, you'll be able to see all the data and statistics that are relevant to you, starting from day one.

Backup
You're almost there, you've chosen your hosting service, you secured your SSL certificate, you made sure the content on your website follows SEO guidelines and the images are optimized, you checked the load speed and, your analytics is good to go and now there is one final step before pushing the big red launch button.
Backing up data is a useful habit to have regardless of what you're doing.
To backup your files you can either do so manually or automatically, you can read up on the difference and whether you should do Manual or Automatic Backups.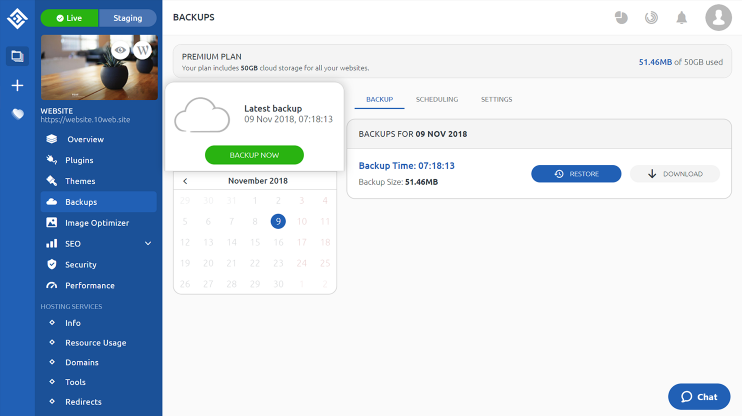 As always, if your website is a WordPress site, making use of the 10Web Backup Service is a safe and reliable option.
Our backup service will provide your new website everything it needs: database and file backups, scheduled backups, differential backups (to save time by backing up just the data that has changed since your last backup), logs, archives, and even cloud storage space just for your backed up files.
And there you have it! If you've completed all of the steps above you can rest easy knowing that the coming launch of your website will go as smoothly as possible.
Automated PageSpeed Boost With #1 WP Hosting
Get 90+ PageSpeed Score and boost Core Web Vitals by migrating your client websites to 10Web – all within minutes, all automatically.
Automated PageSpeed Boost With #1 WP Hosting
Get 90+ PageSpeed Score and boost Core Web Vitals by migrating your client websites to 10Web – all within minutes, all automatically.