Email hosting is a service that is particularly specialized in the operation and hosting of emails, in which email messages and relevant files are stored on a server. Email hosting can be included as part of a web hosting package or offered as a separate service. A major benefit to having an email address with your domain name is the professionalism it conveys, as well as the element of trust it instills in your customers. In addition, email hosting also offers data security, support, storage, and tools to communicate and collaborate with coworkers and customers.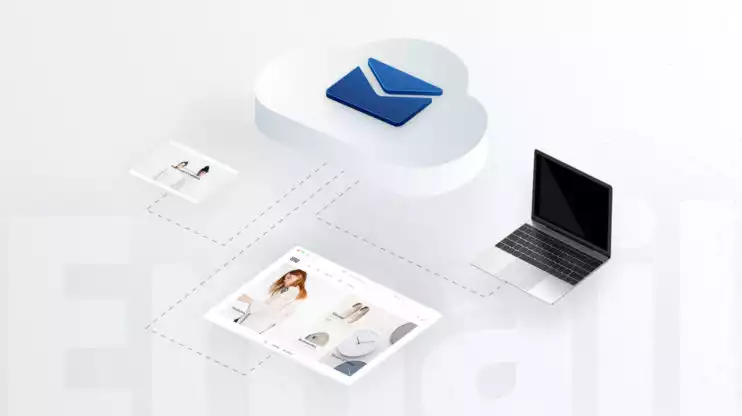 Different types of email hosting
Email hosting, like web hosting, has different types. Below are the three main types.
Shared Hosting
Shared hosting is offered by your web host. As is the case with shared web hosting, with shared email hosting you share the server and the IP address with hundreds or thousands of other users. 
Self Hosting
Self hosting is when you host your own emails on your own servers, which does allow you to retain a lot of control. However, it is also the most costly option for hosting your email. You will need to have space for your servers and pay for them as well. Also, you will need to have professionals set up the system and maintain it. 
Third Party Hosting
Third party hosting is when you have an email hosting specialized in hosting emails only. WordPress can send emails, but cannot host them. Third party email hosting not only provides secure hosting of your email, but also comes with tools that allow you to organize your business activities. Third party hostings provide features like online meeting spaces, project management, storage, and much more. An example here is Google Workspace (formerly GSuite), which includes business email hosting and a bundle of features to help organize and run your business.

How to integrate email hosting with your domain?
Once you've created your domain email address through your web host's control panel (E.g. yournam[email protected]), you can integrate it with your email hosting.
In the case of Gmail you would:
Sign into your Gmail account

Click on Settings and then on Accounts

In the option Send Mail As, click on Add Another Email Address

A popup will appear. Fill in the necessary details, including your domain's email address and click Next

Click on Send Verification, after which you should receive a verification email.

Click on the link in the email to verify it

Next time you are composing an email, the new option should appear