4.5
3+ millions
The Most Powerful Drag&Drop WordPress Form Builder
Create forms of any complexity in a few minutes
BUY NOW
Do you spend a lot of time creating a great form?
Are you struggling to find the perfect form plugin?
Is it hard to match your forms with website's design?
Is it difficult to create long and complex forms?
Features
Drag&Drop Form Builder
Build functional forms with just a few clicks without writing any code.
Submission Management
Track and export all your entries, set automatic email replies, and more.
Responsive and Mobile-Friendly
Your forms will look perfect on all screen sizes: mobile, tablet and desktop.
Spam Protection
Add captchas and block IPs to protect your website from spam.
All Field Types
Choose from 43 different form field types to create just the form you have in mind.
Payments are easy
Collect payments and donations using builtin PayPal and Stripe gateway integrations.
Easy to Embed
Embed forms into blog posts or display them as popups, top bars or scroll boxes.
Conditional Logic
Creating forms with advanced conditional logic has never been easier.
Form Templates
Use one of the 5 pre-built form templates to save even more time.
Multi-Page Forms
Split long forms into multiple pages for better UX.
Customizable Themes
Pick one of 15 beautiful fully customizable themes to fit your design.
File Uploads
Allow users to upload files along with form entries.
Tune Up With Extensions
Extensions Available in Plugins Bundle
Save Form Progress
Let your users save incomplete entries so they can continue whenever they want.
Conditional Mailing
Send custom email notifications to recipients depending on submitted forms.
Export/Import
Export forms and entries as XML files and then import them into another website.
Pushover
Receive real-time notifications on your phone whenever a user submits a new entry.
Mailchimp Integration
Build Mailchimp signup forms and grow your list of leads.
WordPress Registration
Create WordPress user registration forms and grow your website's user base.
Post Generation
Allow your users to submit guest posts through form submission.
Dropbox Integration
Upload form entry attachments directly to Dropbox.
Google Drive Integration
Store all received form attachments directly on your Google Drive.
PDF Integration
Create PDFs using content from submitted entries.
Stripe
Let your users make credit card payments via Stripe, and receive the payments directly to your bank account.
Calculator
Create forms with automatically calculated fields.
Webhooks
Easily connect your CRM system or email marketing service to forms.
Customer Care
Fast response time
You'll never have to wait more than 5 minutes.
Quick issue resolution
Resolving an issue takes 24 hours max.
Ask any question anytime
We're ready to take on any WordPress question.
Don't ask us. Ask our customers
4.5 Based on 724 Real Users Reviews
FINALLY!! A form plugin that does it all !!! A contact form that allows me to place fields in columns (many form editors SUCK at this point- never again "Smart Grid-Layout Design"), a contact form that works (never again "Contact Form 7"), and one that stores contacts/messages (never again "CF7" which needs "Flamingo"). Thank you thank you thank you Form Maker (by Form Builder Team)!! You are the ONLY contact form plugin that f*cking WORKS out of the box!
If I could give this plugin more than 5 stars I would! The level of control is extremely nice – even with the free version – though I quickly purchased the PRO version! And the level of customer service in troubleshooting forum questions is incredible! Very impressed with the plugin – but even more so with the way they interact with and help users get to what they need! Great job guys!!
This is the best plugin for creating functional forms and very user friendly even for the none technical users. Absolutely recommend everyone to use this one. Thanks a lot guys!!!
Create Premium Forms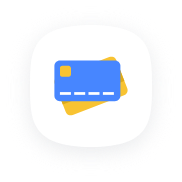 Buy Form Maker Premium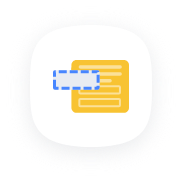 Build a form in a minute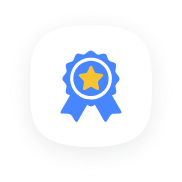 Publish your form
See The Forms Other Happy Customers Have Built