Automated
speed
optimization
on any hosting
The ultimate solution to
automatically
Receive a 90+ PageSpeed score


Pass Core Web Vitals
Get optimized backend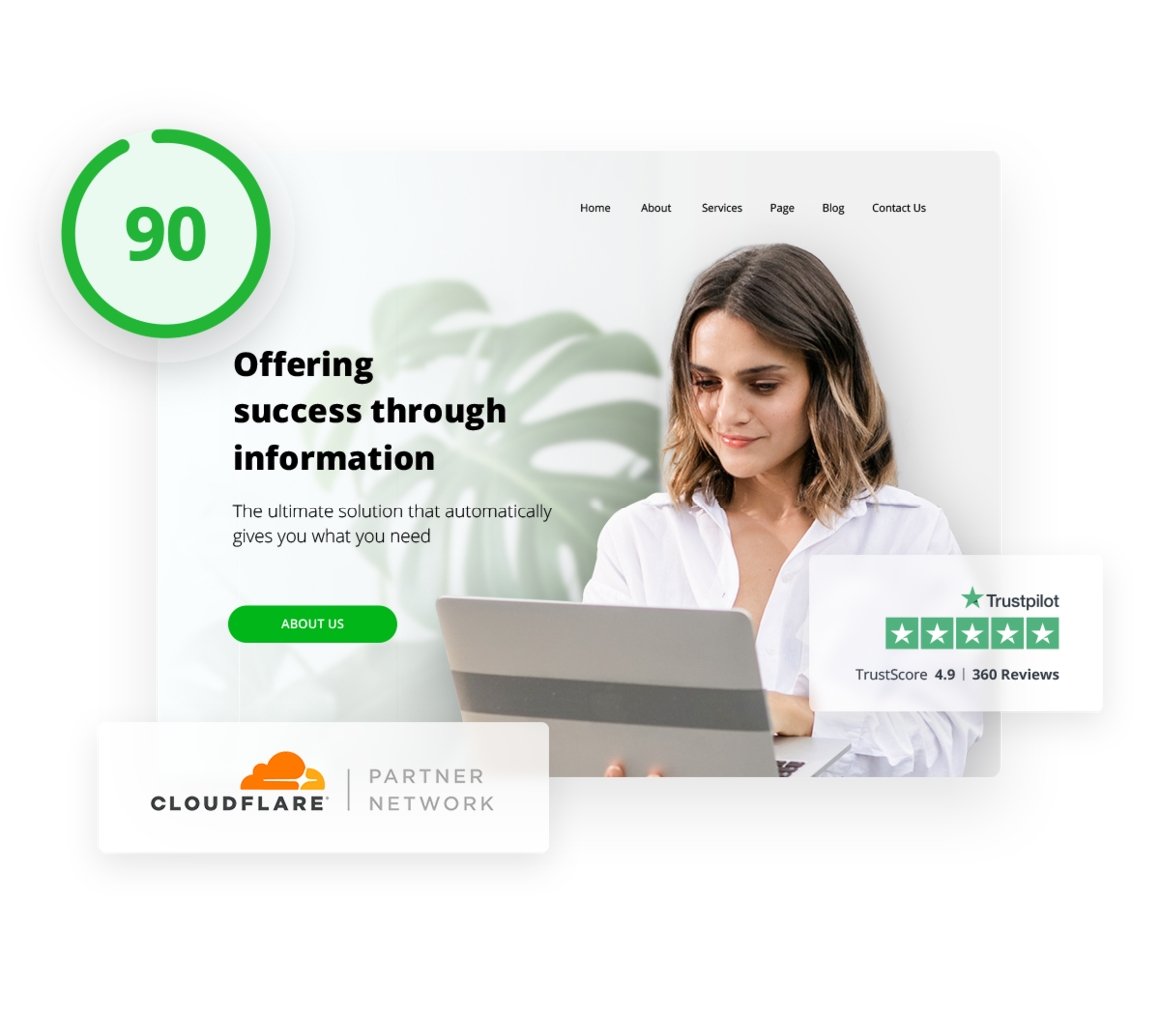 Grow your business
with 10Web Booster
Optimizing your websites with 10Web
Booster means:
Up to 7%
increased conversions

Up to 40%
boost in visitor
engagement

Up to 53%
increase in mobile
traffic engagement

Step 1
Sign up and start
optimizing for free
Install 10Web Booster & connect
your website to
start optimizing on
your own hosting
Step 2
Complete frontend optimization
Finish optimizing your frontend speed for
a 90+ PageSpeed score
Step 3
Speed up the backend on
10Web hosting
Optimize backend and improve website
performance with 10Web hosting
How 10Web
Booster works
With 10Web Booster you get complete frontend and
backend optimization along
with comprehensive
diagnostics on what affects your site speed.
Automated website performance optimization
from A-Z, in one platform.
Optimize your
frontend


on any hosting
automatically

10Web Booster automatically optimizes the frontend speed of any WordPress site, bumping
it up to the 1% of world's fastest loading websites that pass Core Web
Vitals assessments.

No manual action is required from your side – we cover
the technical parts automatically.
PageSpeed score
Desktop and mobile
Optimized
Core Web Vitals
Automated image optimization
CSS & HTML minification and compression
JS minification and compression
Image lazyload
iFrame and video lazyload
Use of critical CSS
Preloading images
Optimizing font delivery
Delay or removal of non-critical third-party JS
Converting image format to WebP
Container-specific image resizing
Fully optimize
backend


speed on 10Web hosting

Caching and optimization plugins cannot boost your
website speed from the backend because
WordPress
core entirely relies on your hosting solution to reach
and maintain a superfast website.

Move to 10Web hosting to automatically optimize
your backend speed.
Server performance acceleration

Server Performance Benchmark runs several performance tests of PHP and MySQL. This affects the speed of WordPress admin and dynamic pages.
WordPress performance boost

Time it takes to perform 1000 queries — 250 insert, select, update and delete functions through $wpdb.
Faster TTFB

TTFB measures how much time it takes from the initial request for a web page until the first byte of data is returned. If TTFB is slower than 200ms, it affects the overall Server response time, user experience and SEO.
Up-to-date version
of PHP
Up-to-date version
of MySQL
Do not just take our word for it