Launch and grow
your
business
online with AI
Create a website using AI
Website Builder,
host it on
10Web Hosting,
and optimize it
with
PageSpeed Booster.
1M+ websites created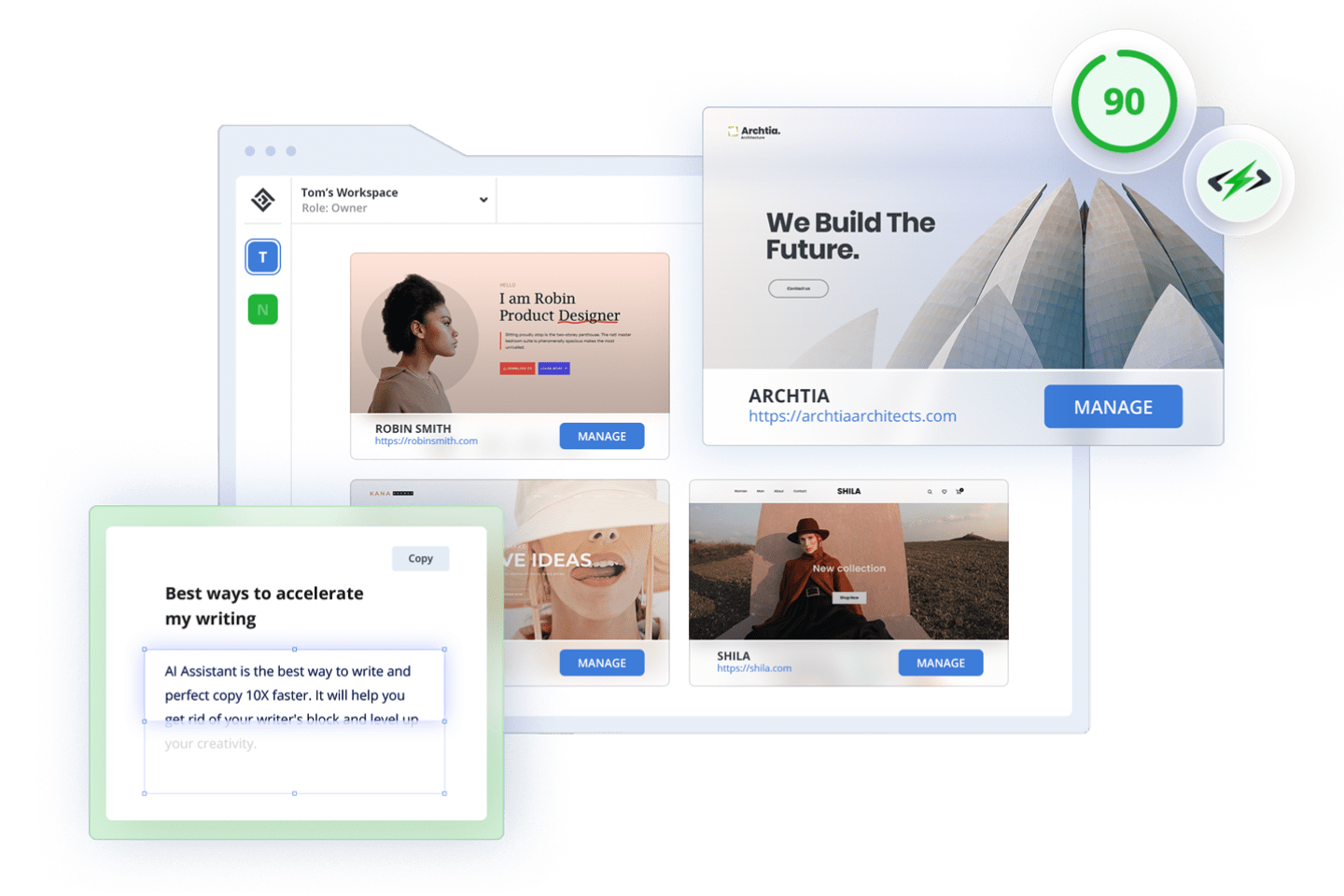 All the tools you
need for
your
website
Build
a professional website with
the help of AI
Create your website with
AI-generated content
and images effortlessly.
Create a website with AI
Edit your website
Add pages with AI
Recreate any website
Start creating your website with AI
Create and customize your unique website
within minutes.
Answer a few simple questions about your business
AI will generate tailored content and images based
on your answers
Customize your content
and images
Add more pages and complete your website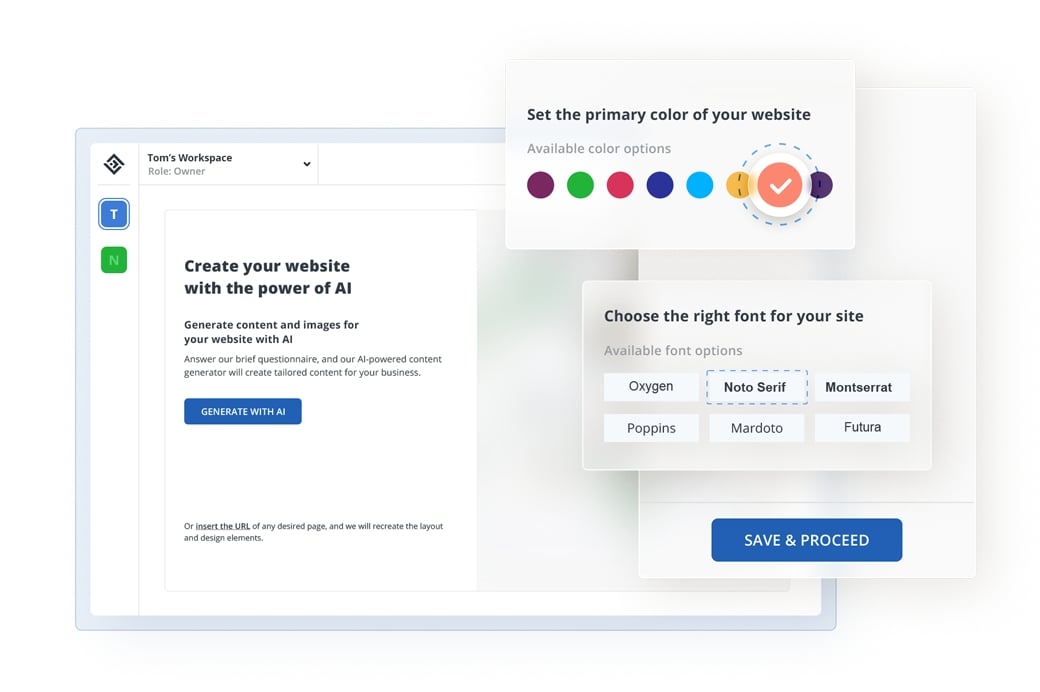 Level up your
editing process
Create and customize
your unique website
within minutes.

Easily customize your website using our intuitive drag-and-drop editor and premium widgets, all in one place.
Ensure full responsiveness across all screens, and experiment with design elements, styles, colors, and typography.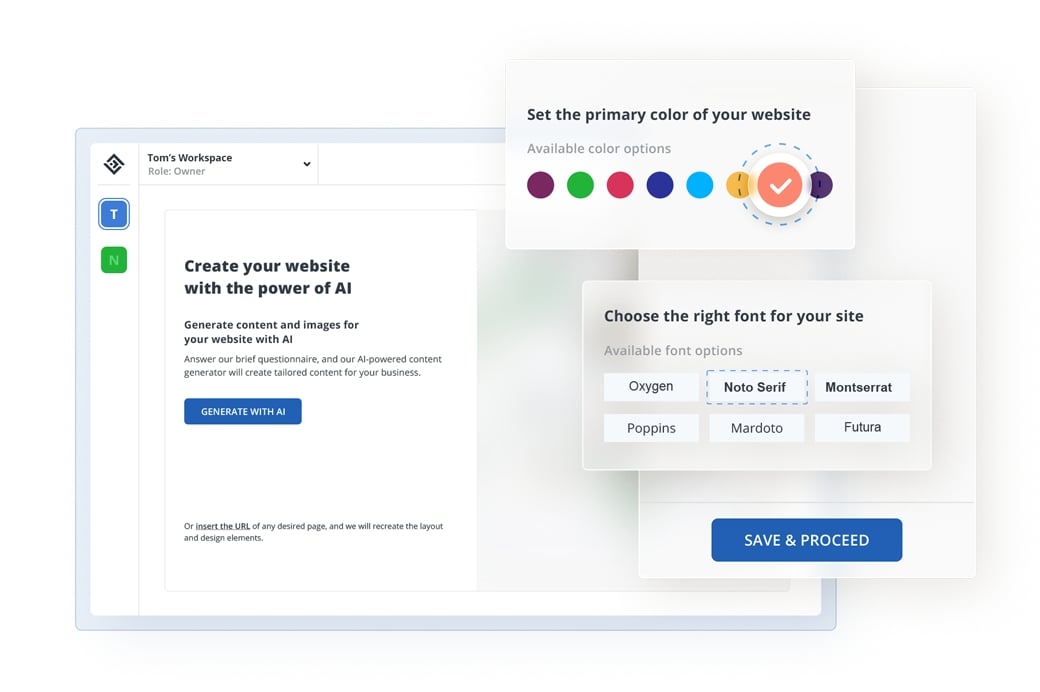 Add pages with AI
Choose the way you want to add pages and complete your website.
Insert the URL of any web page to recreate the layout
Choose from our library
of ready-made layouts
Start with a blank canvas and build from scratch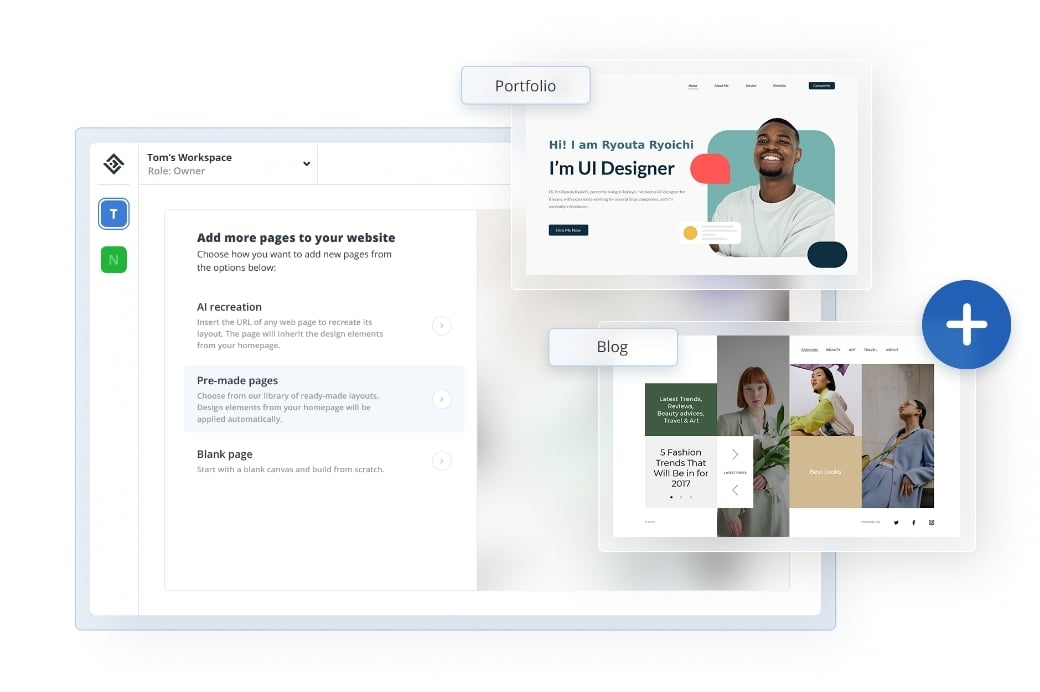 Recreate any website
Like a website and want
to make one similar?
Let AI
save you hours of work in
just minutes.
Simply insert
the homepage URL
AI will copy the layout, design elements, and content
Customize with drag
and drop editor
Add more pages and complete your website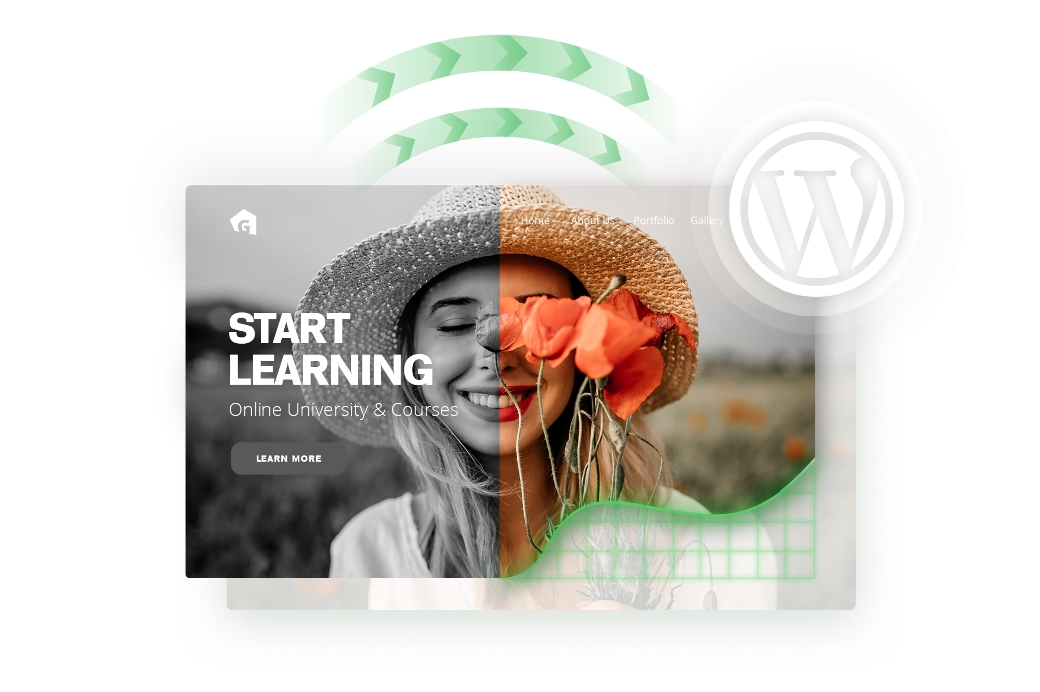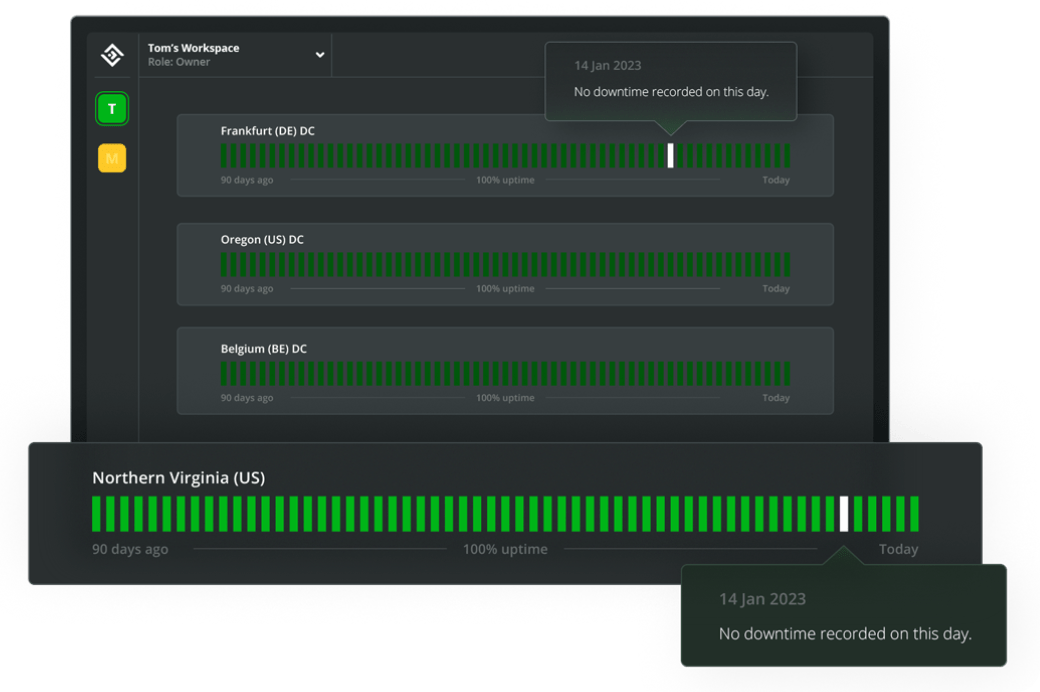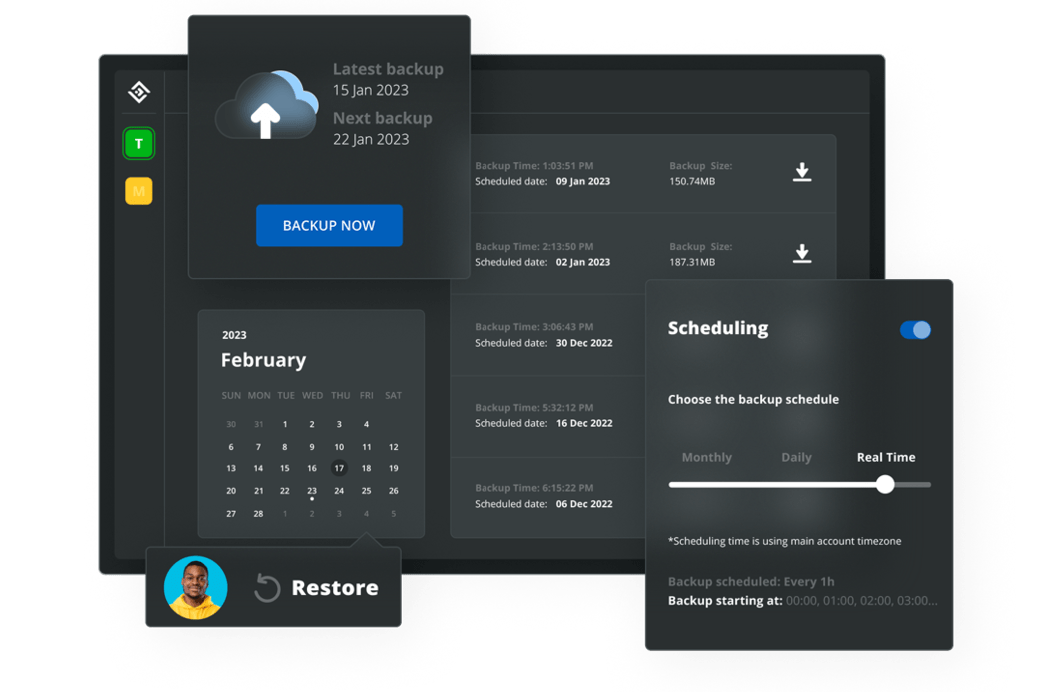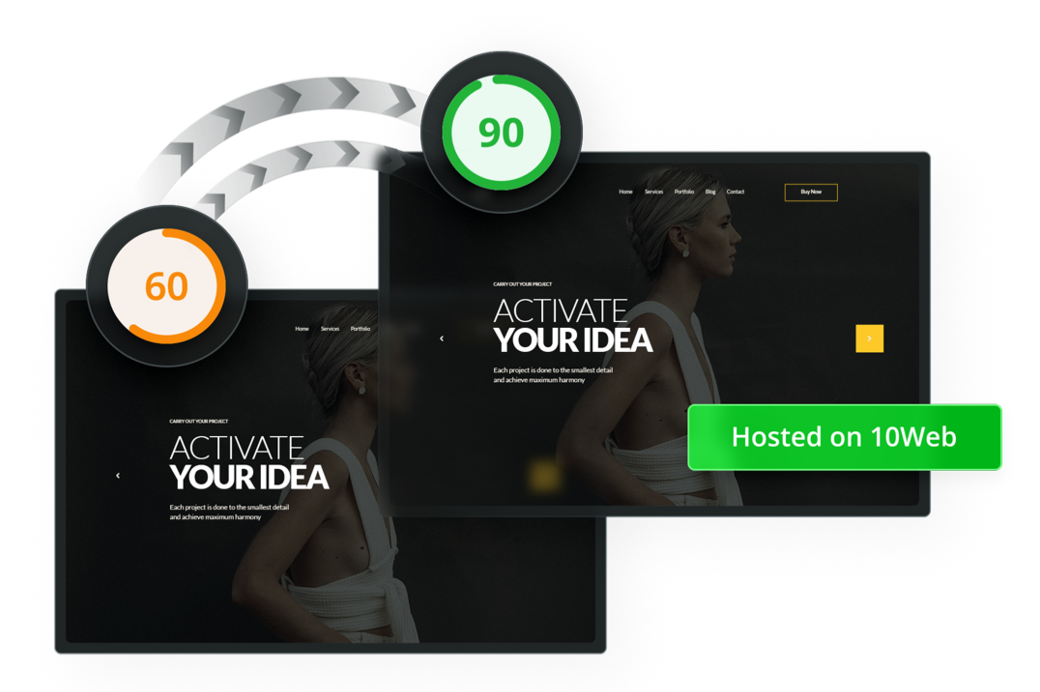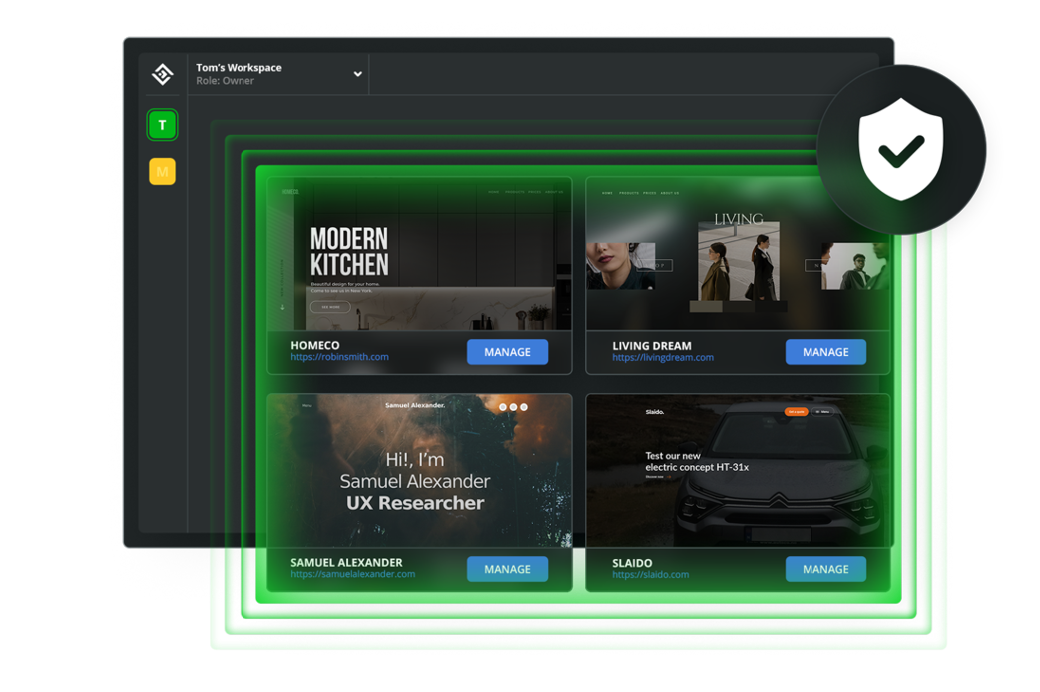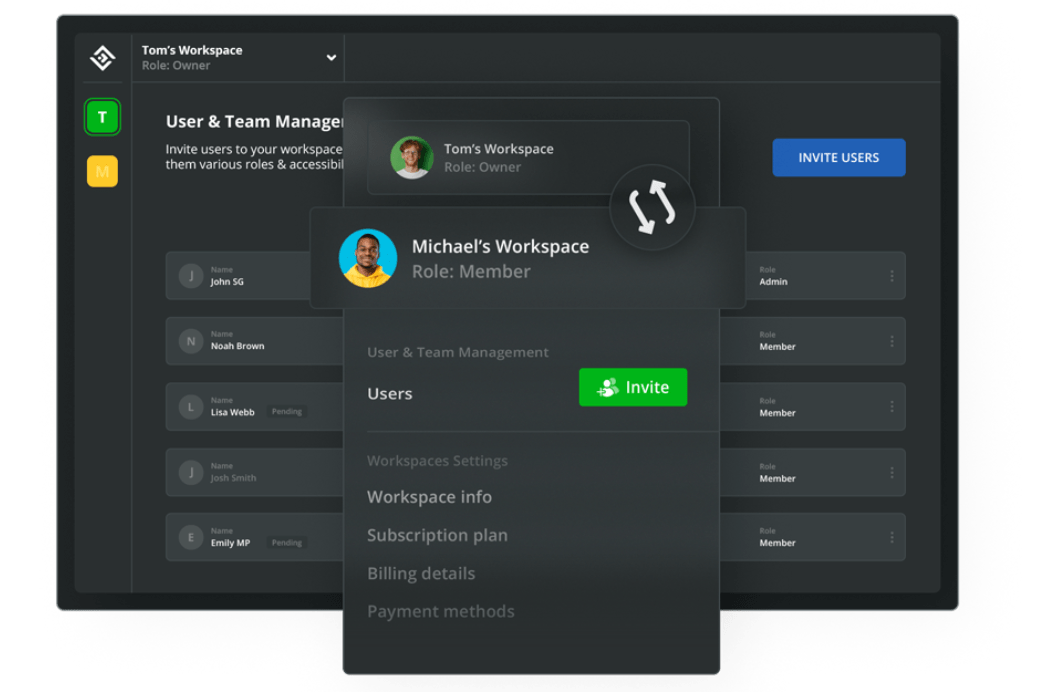 Automated Hosting
for your website
Reliable website performance
Never worry about hosting downtimes and technical maintenance again.
With 99.9% uptime and
elastic scaling, your websites will be up and running at all times, so you can focus
on other tasks.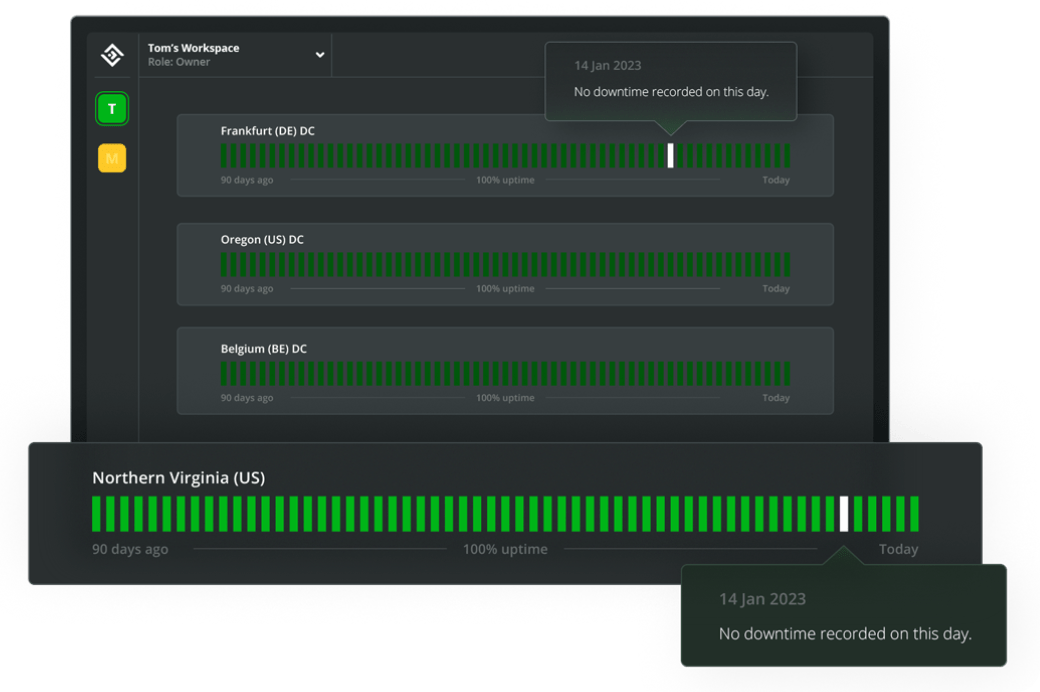 Real-time backups
Set and schedule real-time backups for all your websites
using 10Web. Our service guarantees that you'll never experience any data loss and can focus on other aspects
of your website.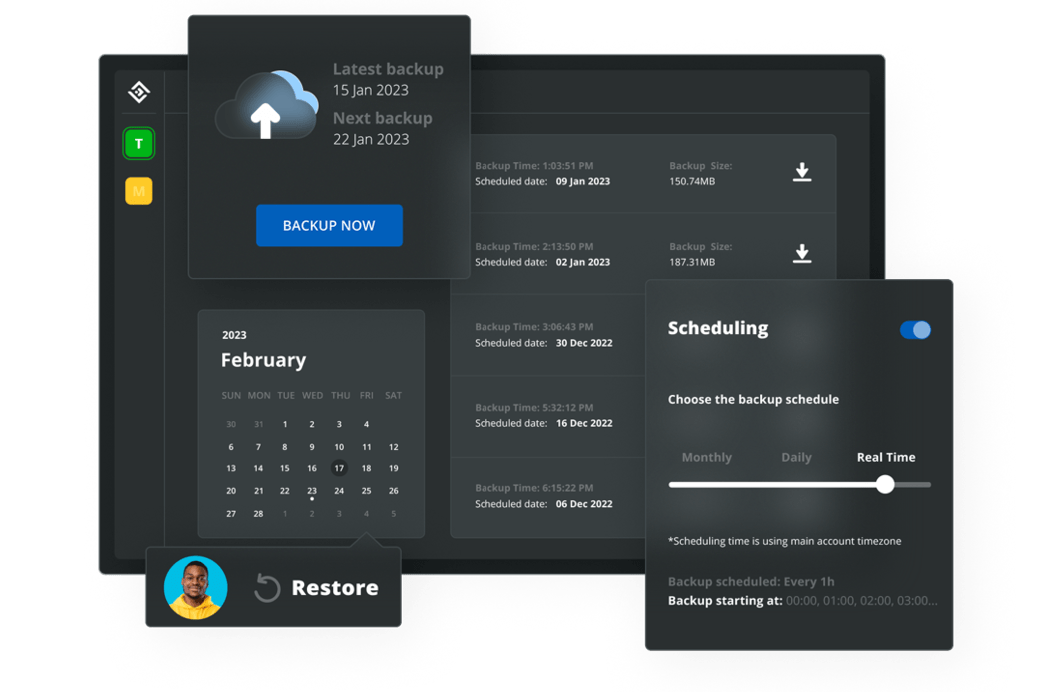 1-click migration
Save time on migrating any website to 10Web and
avoid dealing with technical
issues. Immediately get
an optimized copy of your website hosted on 10Web
with 90+ PageSpeed Score.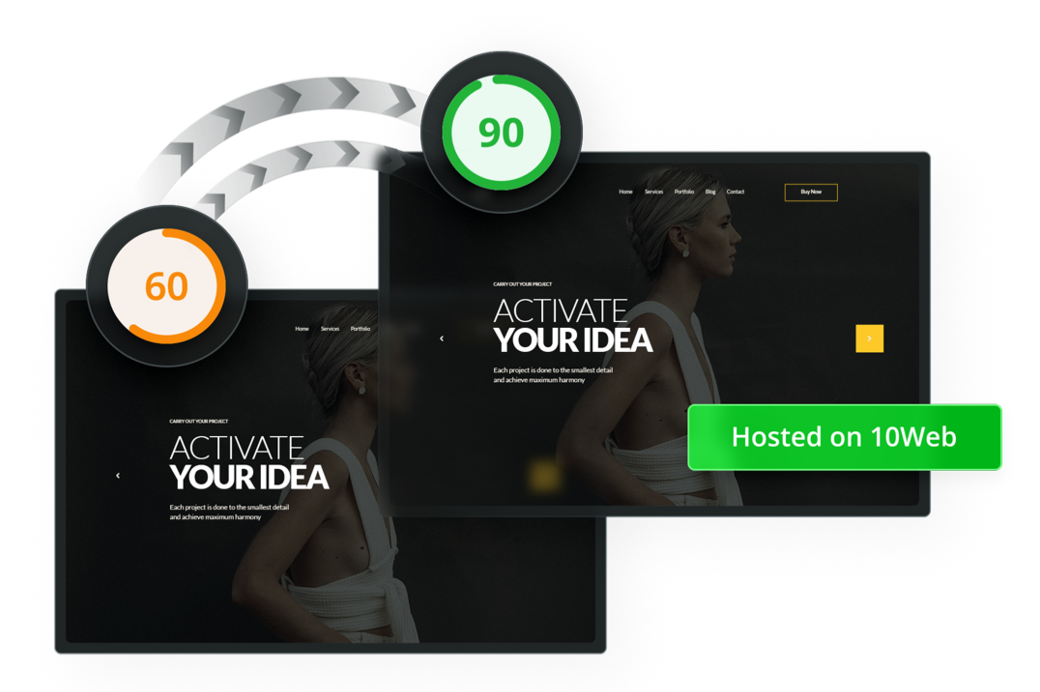 Security
Here at 10Web we value security above all else.
We monitor all websites hosted on 10Web for security breaches, malware detection, DDoS attacks, preventing
brute force attacks, and more.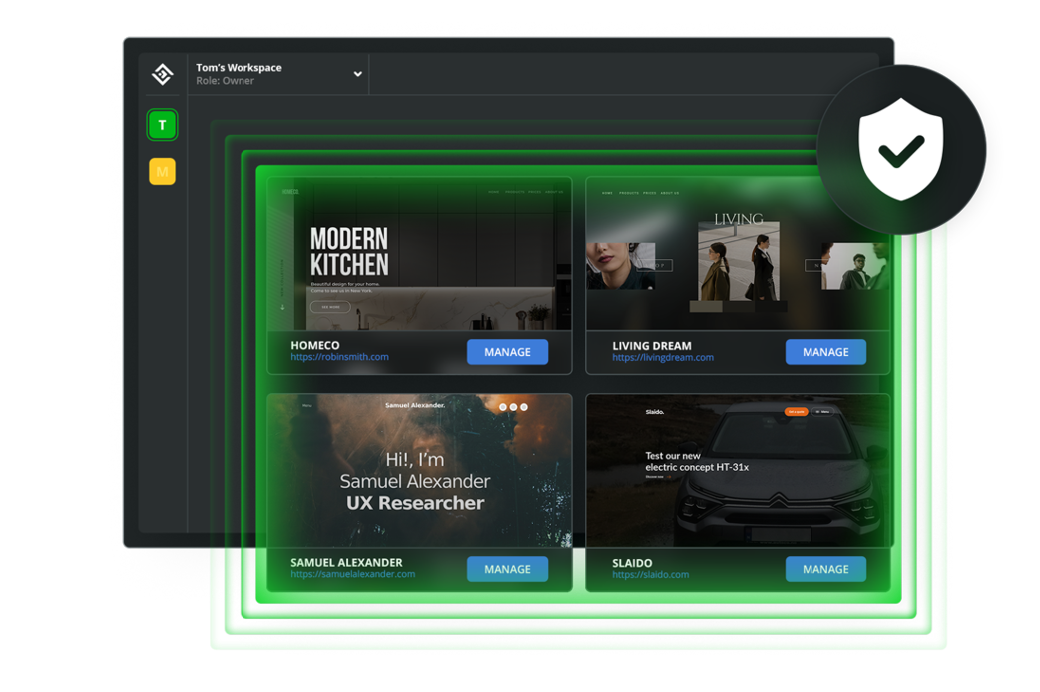 User & team management
Collaborate with your team members and clients from
one workspace. Invite your team to your workspace,
give them granular access to work on different aspects
of the site.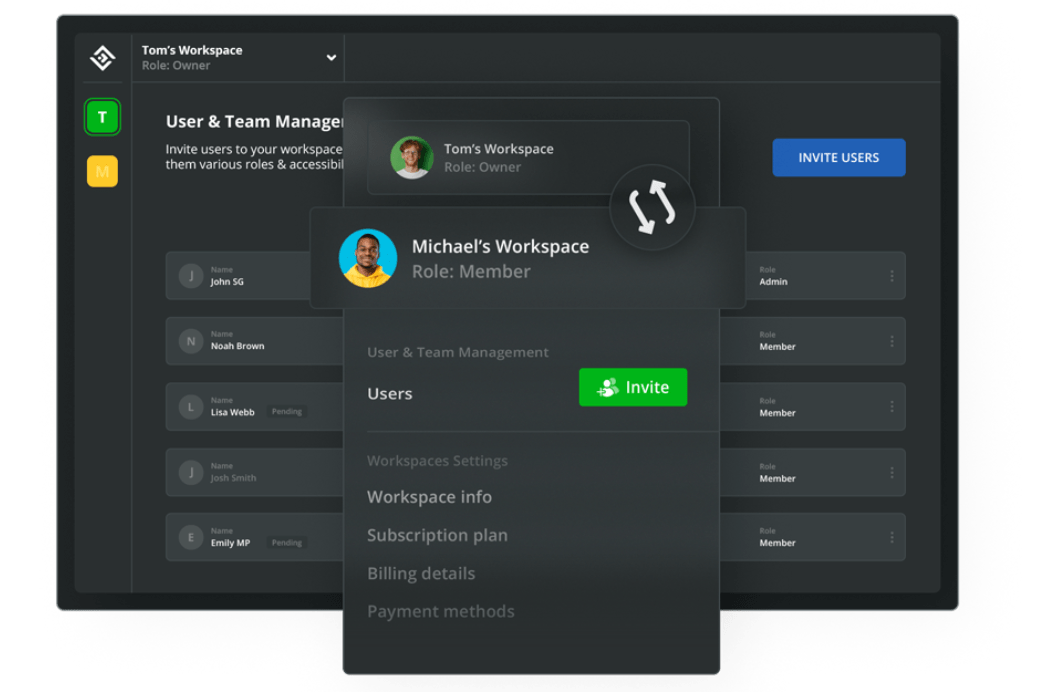 Scale your Ecommerce business
Experience unlimited growth opportunities for
your Ecommerce business with 10Web.
Get unparalleled performance, reliability,
and ease-
of-use with 10Web
AI Ecommerce Website Builder.
AI Website Builder integration
Product page customization with AI
Product description generation with AI
Easy-to-use dashboard
for product management
Inventory and order tracking
WooCommerce powered backend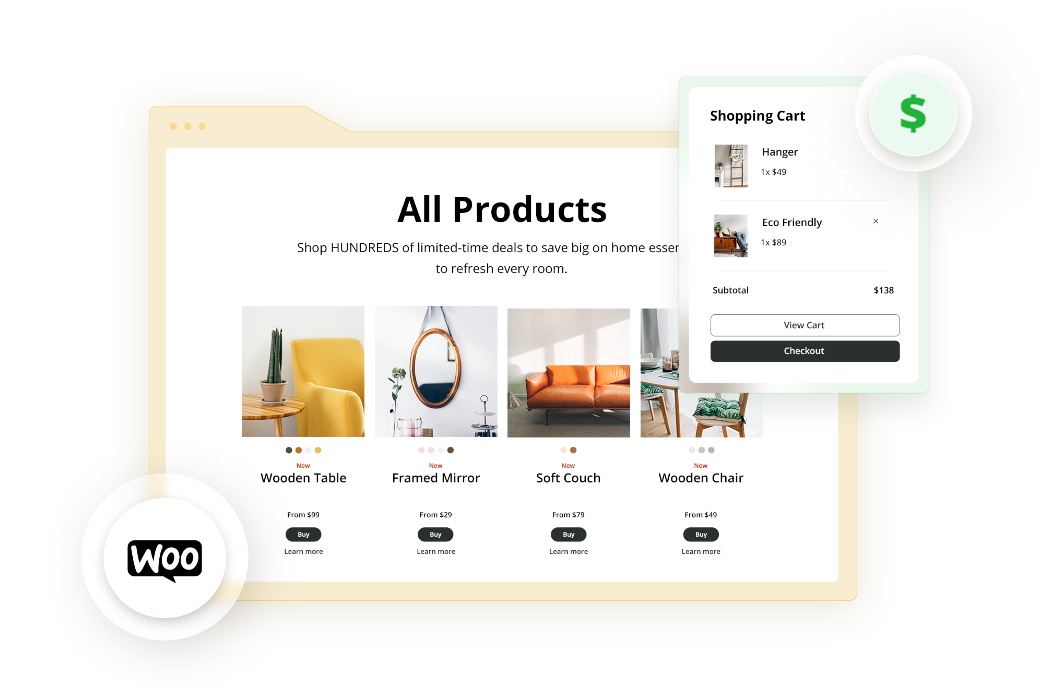 AI tools for your business success
Automated PageSpeed
Booster
with Cloudflare CDN
Supercharge your website's performance and speed with ease.
Website optimization
Image optimization
Cloudflare CDN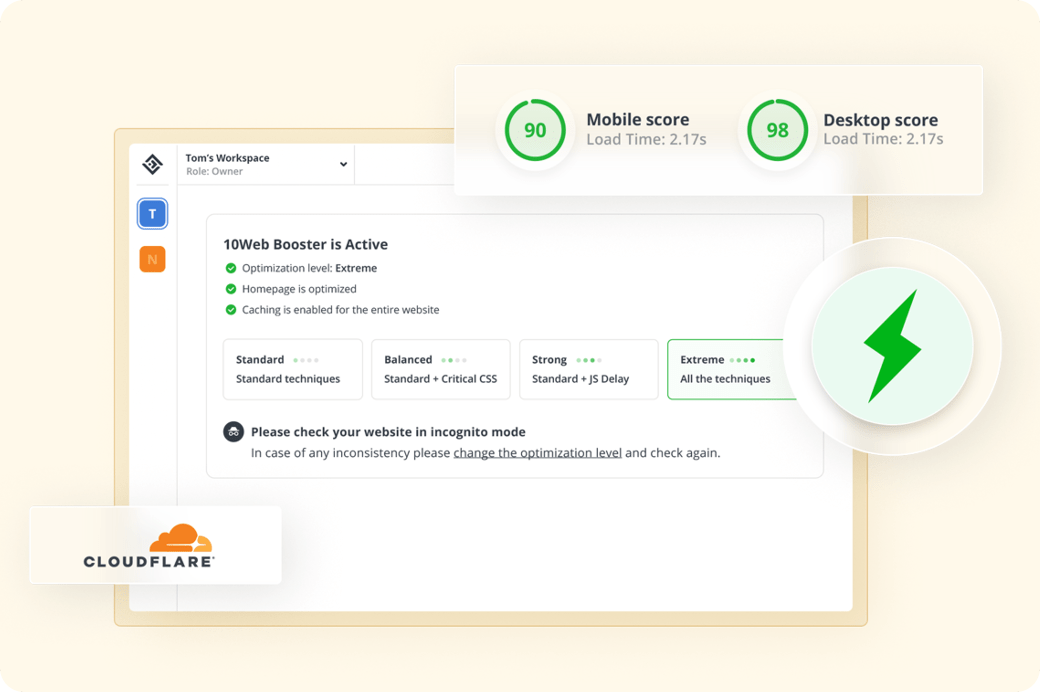 Website optimization
Complete frontend
optimization on any hosting that gives
WordPress websites:
90+ PageSpeed score
Improved Core Web Vitals
50% faster load times
Higher rankings on Google
Better UX and website performance
Image optimization
Optimize all images on your website for faster loading:
WebP conversion
Container-specific image resizing
Image lazyload
Auto-optimization of new uploads
Cloudflare CDN
Reduce latency and load times and improve performance by enabling Cloudflare Enterprise CDN:
Enterprise CDN
Full page cache
DDoS and bot protection
Free SSL certificate
Web application firewall
Mobile optimization with Mirage
100s of influencers love 10Web
Experience the revolutionary impact of 10Web in the digital landscape.
Unlock the potential of AI firsthand.
FAQ
Who can use the AI Website Builder?
AI website generator is for anyone looking to create a website for their business, whether it's a small startup or a large enterprise.
Is there a free trial available?
You will be able to go through the generative AI flow during onboarding and you will have a one week free trial to build and explore your AI generated website. For more information please visit our pricing page.
Does 10Web have limitations?
You can generate content and images once within your free trial. After upgrading, the limits will depend on your plan. For more information visit our pricing page.
How does the AI Website Builder work?
To create a website all you have to do is answer a short questionnaire and our generative AI tool will create tailored content and images based on your answers.
Is 10Web easy to use?
Yes, AI website creator is designed to be user-friendly and does not require any coding skills. You can create your AI website by simply answering a few questions about your business.
How much does 10Web AI Website Builder cost?
The cost of the AI website maker depends on the plan you choose. We offer different pricing plans to suit the needs of different users. You can view our pricing plans and compare the features of each plan on our pricing page.
Does the AI Website Builder offer templates?
Yes, it offers a selection of pre-made pages that you can use as a starting point to add new pages to your AI generated website.
Can I add custom design elements to my website?
Yes, we offer a variety of premium widgets and customization options.
Does 10Web offer hosting services?
Yes, we provide hosting services for your website, so you don't have to worry about finding a separate hosting provider.
Can I use my own domain with 10Web AI Website Builder?
Yes, you can use your own domain with 10Web.
How secure is the AI Ecommerce Website Builder?
We implement industry-standard security measures, including SSL encryption, secure payment gateways, and regular system updates, to ensure the protection of your online store and customer data.
Will my online store be mobile responsive?
Yes, we ensure that your online store is fully responsive and optimized for mobile devices. It automatically adjusts the layout and design elements to provide a seamless browsing experience for your customers on smartphones and tablets.
Can I track and analyze the performance of my online store?
We provide robust analytics and reporting tools. You can track key metrics such as sales, conversion rates, customer behavior, and traffic sources via WooCommerce. This data enables you to make data-driven decisions and optimize your Ecommerce strategy.
Does 10Web Booster replace all image optimization, caching and other optimization plugins?
Yes. 10Web Booster is an all-in-one solution for optimizing websites. It implements dozens of speed optimization techniques from simple minification to JS delay and critical CSS generation for frontend optimization and Cloudflare Enterprise CDN for an even faster performance and security. There is no need to run another speed optimization plugin along with 10Web.
How does image optimization of 10Web Booster work?
Image optimization does several things. First it converts images to WebP format, which drastically reduces the size of your website images, allowing them to quickly load.
Second, it implements container-specific image resizing, which creates small size images and displays them instead of full-size images for visitors using small-screen devices.
Third, image optimization implements lazy-loading and preloading of images, two techniques ensuring fast webpage loading with instant on-demand image display.
On top of that, with Cloudflare's Mirage optimization, we optimize all images based on device and network connection types for each mobile visitor
How do I enable Cloudflare Enterprise on 10Web Booster?
From your 10Web Booster dashboard sidebar, go to Cloudflare Enterprise and click 'Enable'. After that, you'll be prompted to double check your original server IP, point your domain and configure DNS records as instructed. After your website is verified, Cloudflare Enterprise will show an 'Active' status in the 'Overview' tab of your dashboard.