AI - Powered
WordPress
Platform
Automated Website Builder,
Hosting, and
PageSpeed Booster,
to say the least.
Please enter a valid email address
Automated Hosting
for Your Website
Reliable Website Performance
Real-Time Backups
1-Click Migration
Security
User & Team Management
Reliable Hosting
Powered
by Google Cloud
Never worry about hosting downtimes
and
technical maintenance again.
With 99.9% uptime and elastic scaling,
your
websites will be up and running
at all times,
so you can concentrate
on other tasks.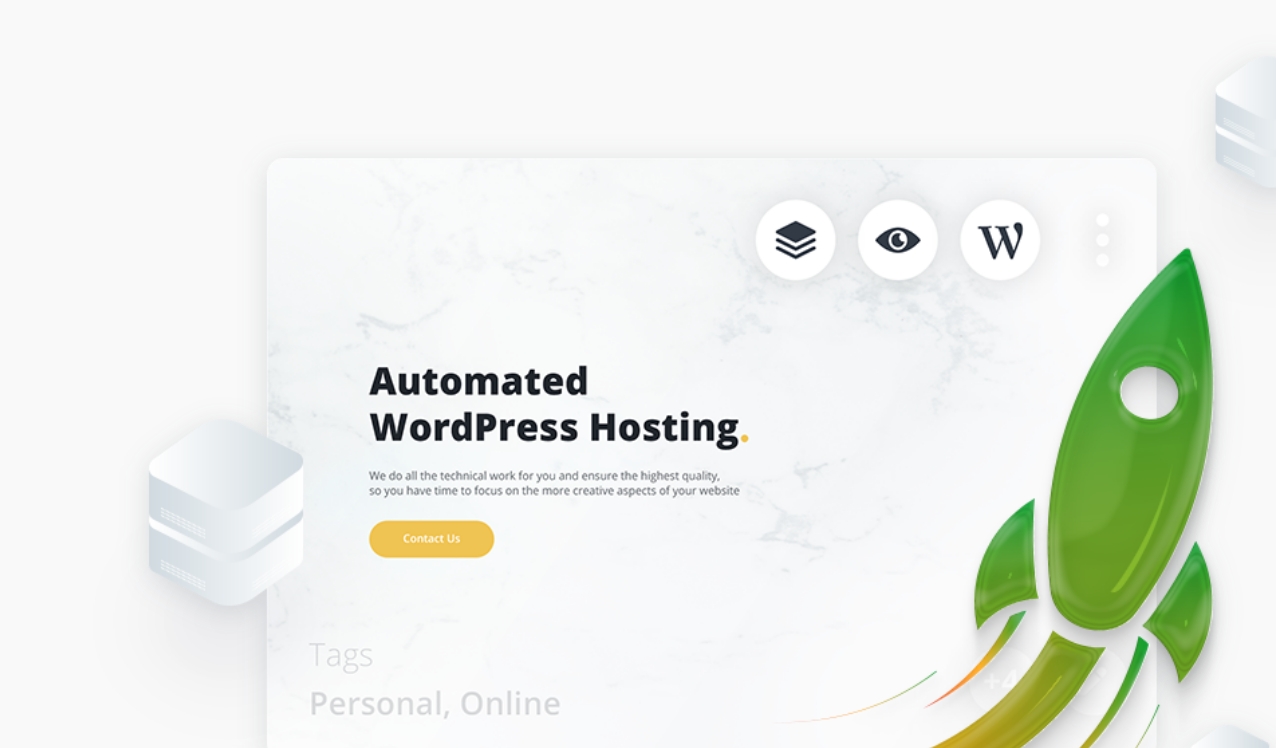 Real-Time Backups
Set and schedule real-time backups for all
your websites
using 10Web so no loss of
data ever occurs.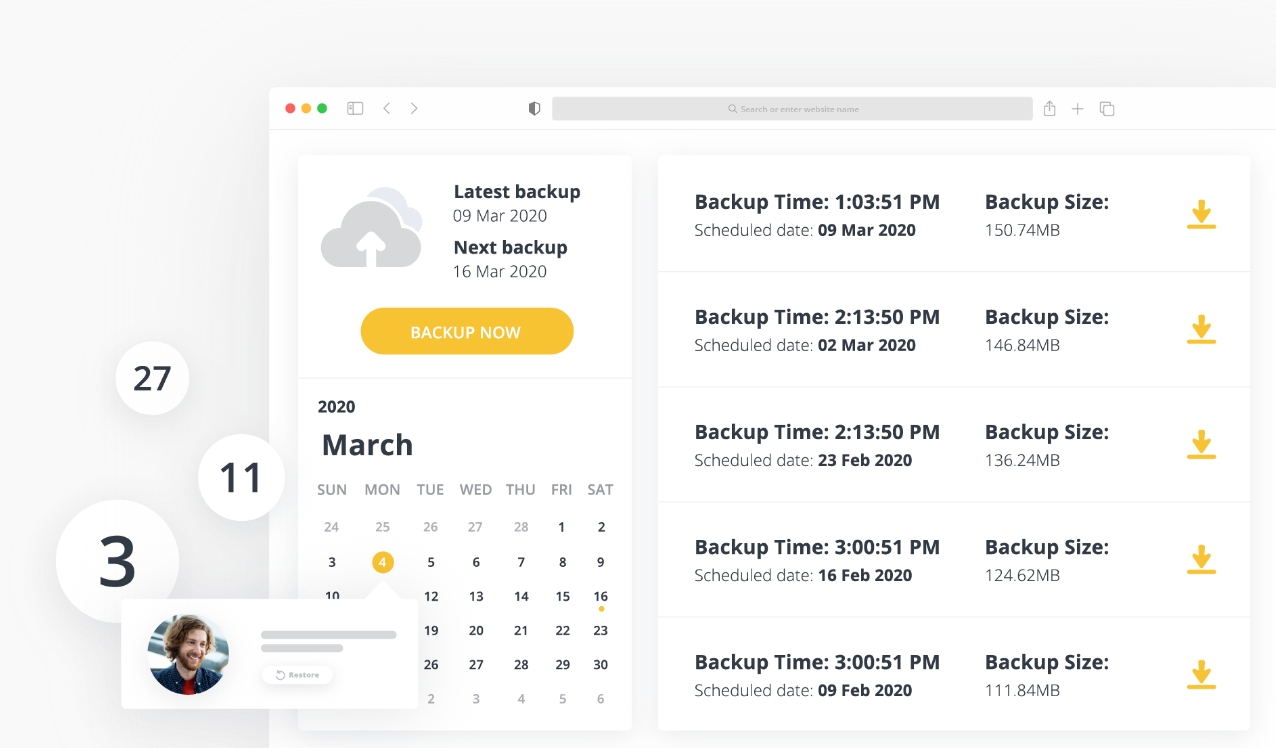 1-Click Migration
Save time on migrating any website to
10Web and
avoid dealing with technical
issues. Immediately get
an optimized
copy
of your website hosted on 10Web
with
90+ PageSpeed Score․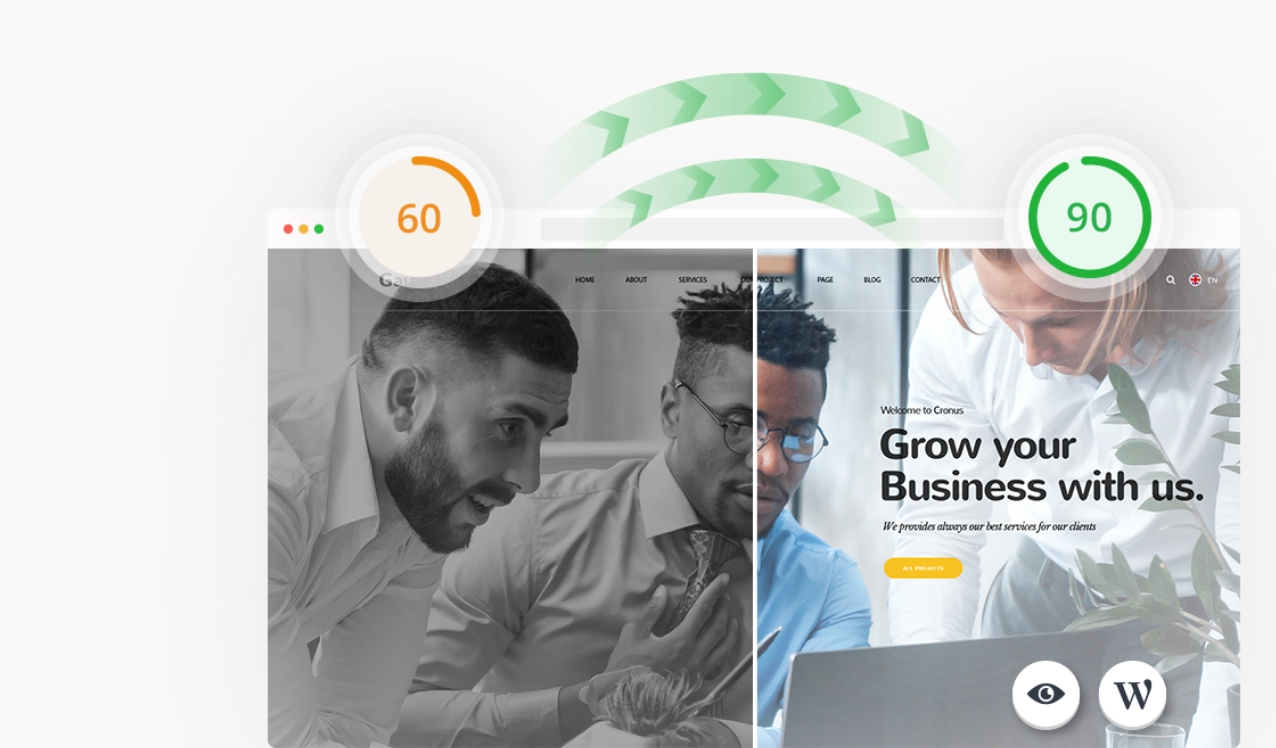 Security
Here at 10Web we value security above
all else.
We monitor all websites hosted
on 10Web for security
breaches, malware
detection, DDoS attacks, preventing
brute
force attacks, and more.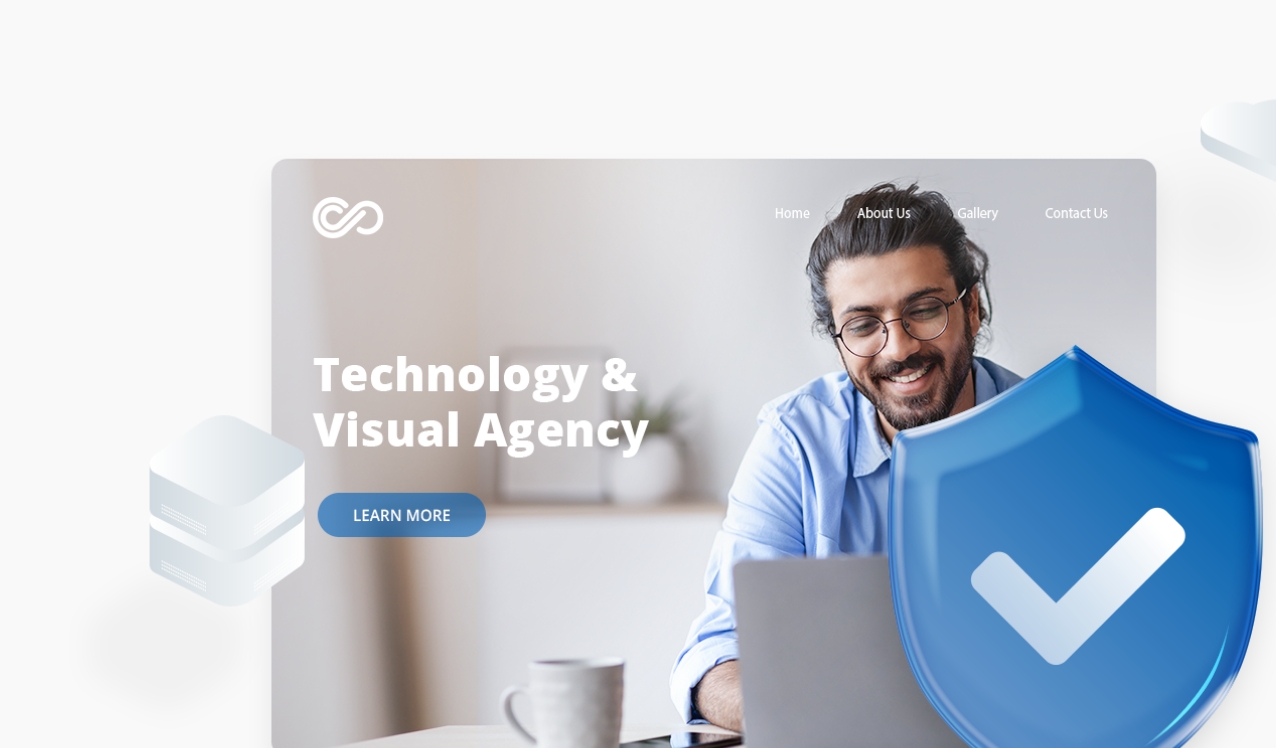 User & Team Management
Collaborate with your team members
and
clients from one
workspace. Invite
your
team to your workspace, give them
granular access to work on different
aspects of the site.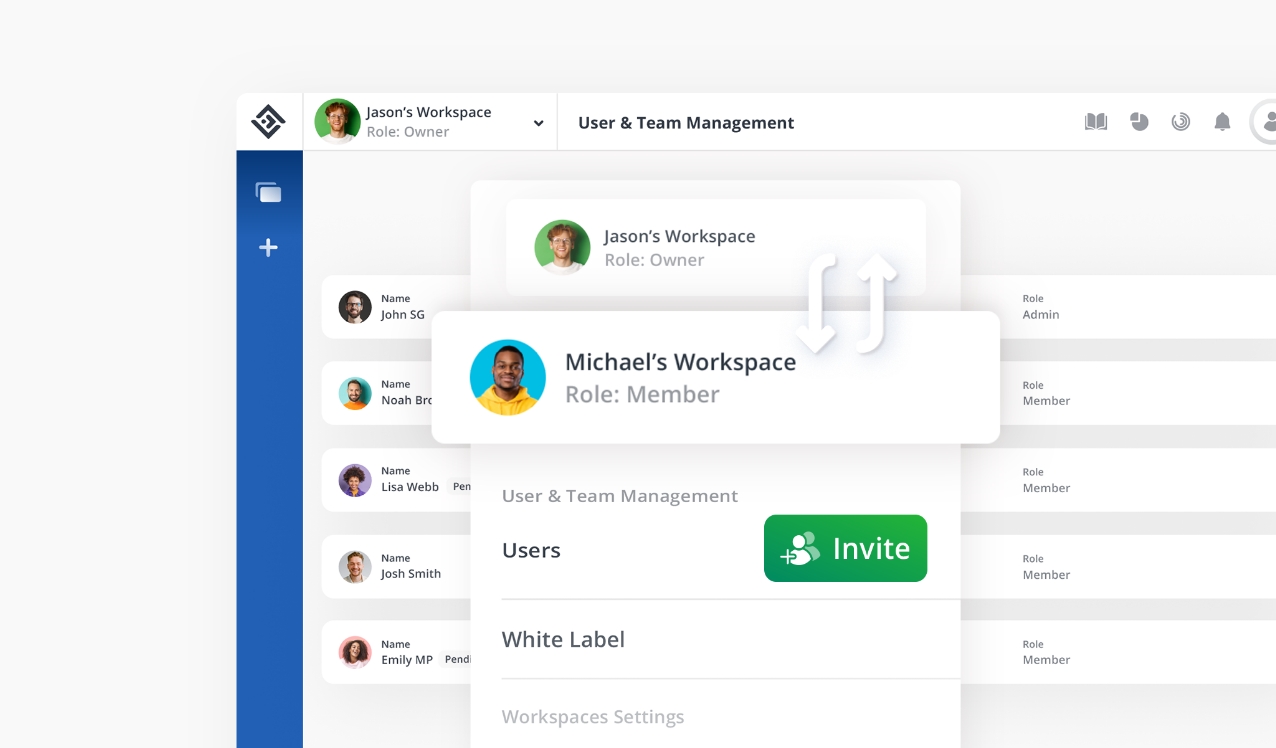 As a Google technology partner, we
ensure the highest
quality by bringing
leading edge technologies to WordPress.
Automated
PageSpeed
Booster
10Web users get 90+ PageSpeed
on desktop &
mobile for any website
without manual work:
Reduce your websites load time
Boost Google PageSpeed
Pass Core Web Vitals
Increase website rankings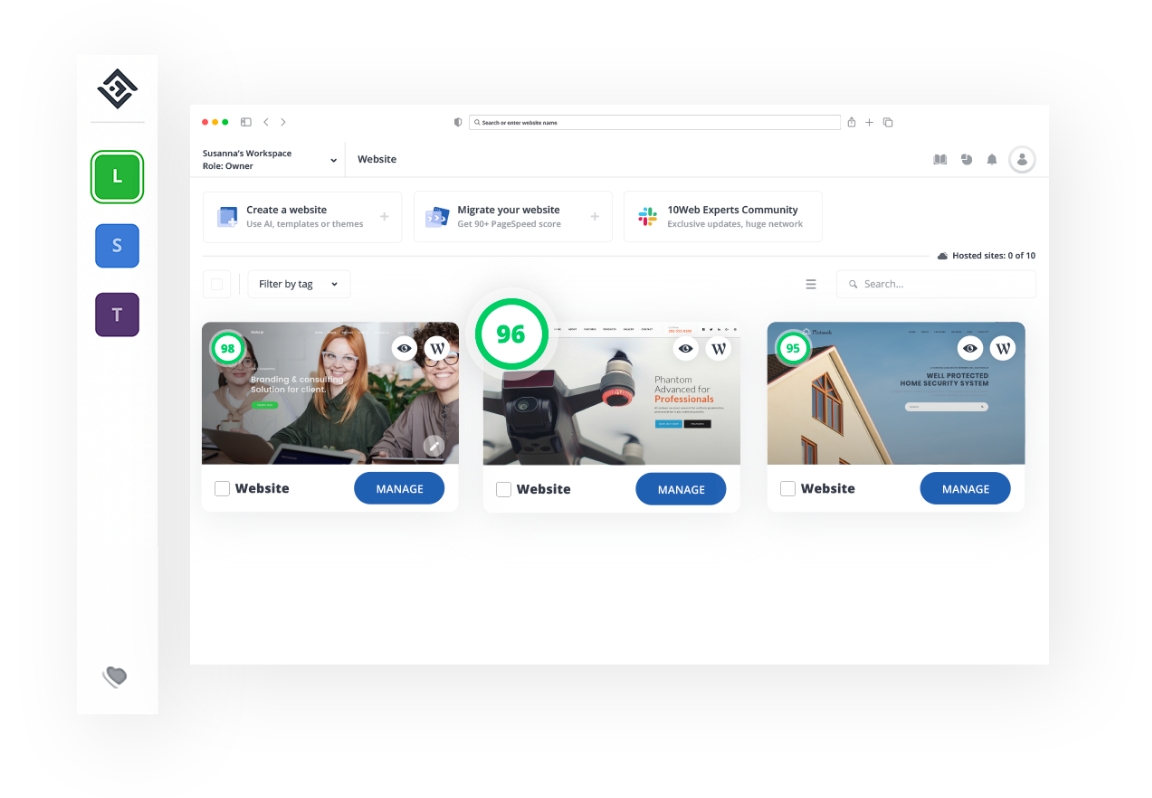 Priority Support for Agencies
10Web care team is equipped with all
the necessary
skills to help you solve all
your issues at any
given moment.
24/7 LiveChat support
Dedicated Slack Workspace with
direct access to our engineers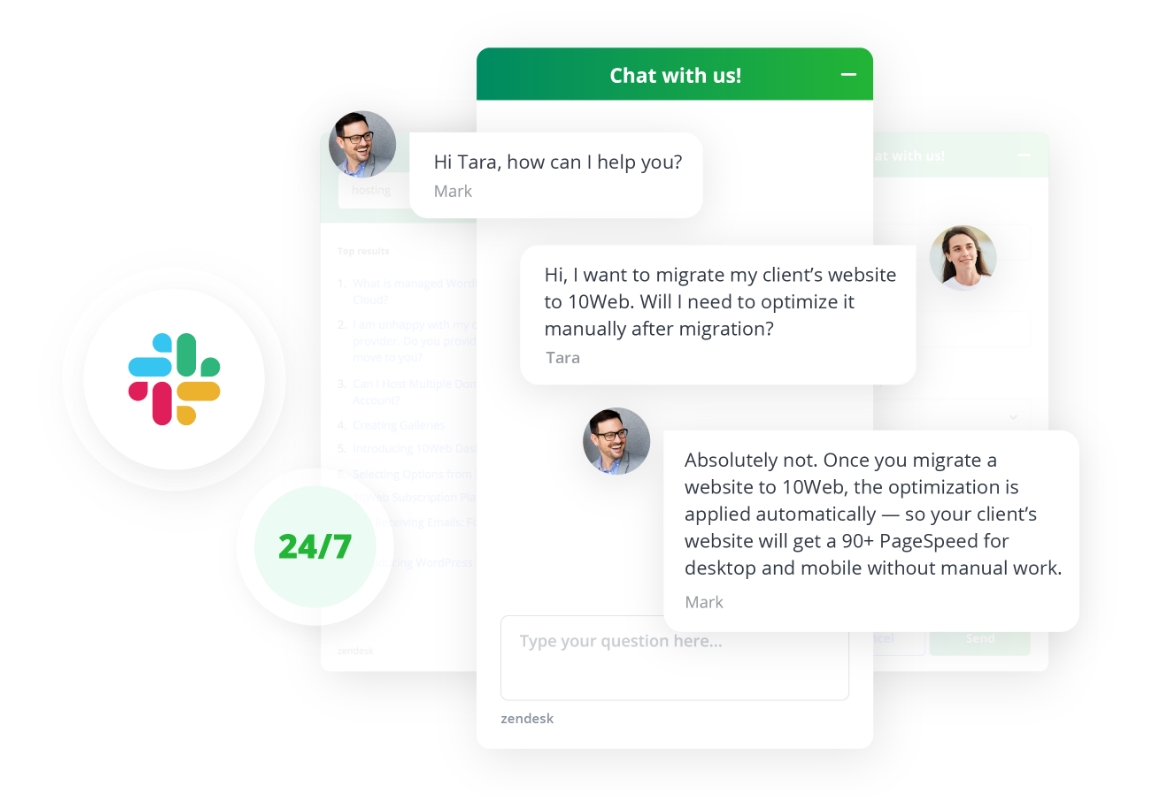 See What Our
Clients Have to Say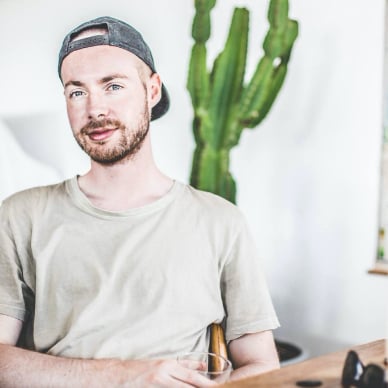 Great Wordpress hosting company
Great WordPress hosting company! Tested many WordPress hosting services & this is by far the best one we've used so far. Best part about 10Web is the great customer support. Keep up the good work!
- Jon Ruigrok
TrustScore 4.8 364 Reviews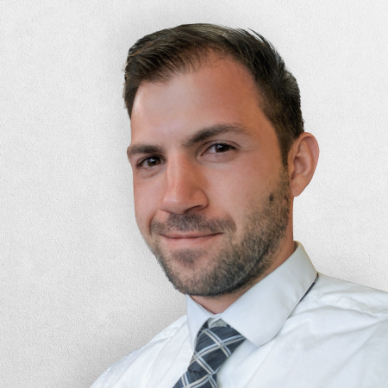 AI builder that is
simple & accurate
I'm using 10web AI Builder and I've been very impressed.
The AI builder is so easy to use and every time it gets everything right accurately. These guys really planned this out well.
I Highly recommend!
- Anthony
TrustScore 4.8 364 Reviews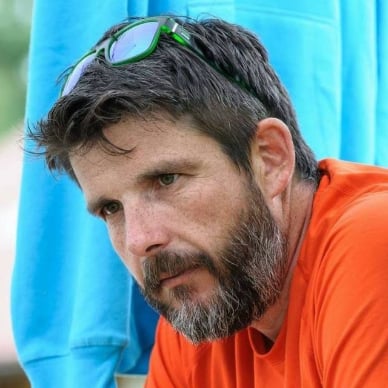 Best platform ever for WordPress…
Best platform ever for WordPress hosting and maintaining the website. Really good, fast and friendly support. And it even helps you to improve your site ranking or speed.
- Robert Smid
TrustScore 4.8 364 Reviews