Automate Your
WordPress
Automated
WordPress Hosting
Automated
1 Click Migration
Automated 90+
PageSpeed Optimization
Automated Website
Building with AI
Automated Website
Management
Automated PageSpeed Optimization
Any Website Hosted
on 10Web Automatically
Gets a 90+ PageSpeed Score
In certain cases a 90+ PageSpeed score is not possible because of external scripts, large images, large JS & CSS files, and a large quantity of plugins. If your PageSpeed score is lower than 90, please contact our Customer Care team.
You can always check your score with Google PageSpeed Insights or GTmetrix
Features You Get With
10Web Automated WordPress Hosting
Automated
Real-Time Backup
Save your website
changes on the fly.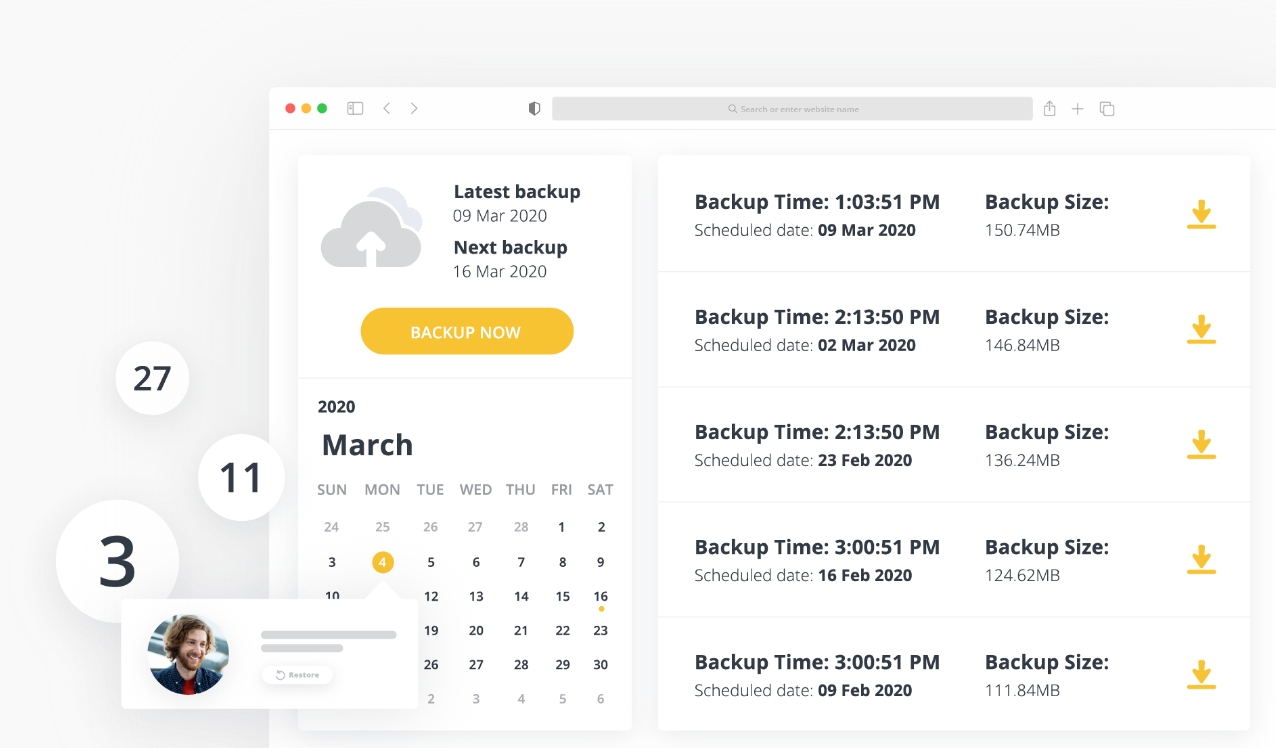 Automated
Free SSL Certificates
Your Let's Encrypt SSL certificates
are renewed automatically.
24/7 Live
chat support
Ask any questions anytime.
We're ready to take on any WP question.
Automated
Website management
Install & automatically update
WP
core, plugins,
& themes from
the most
intuitive dashboard.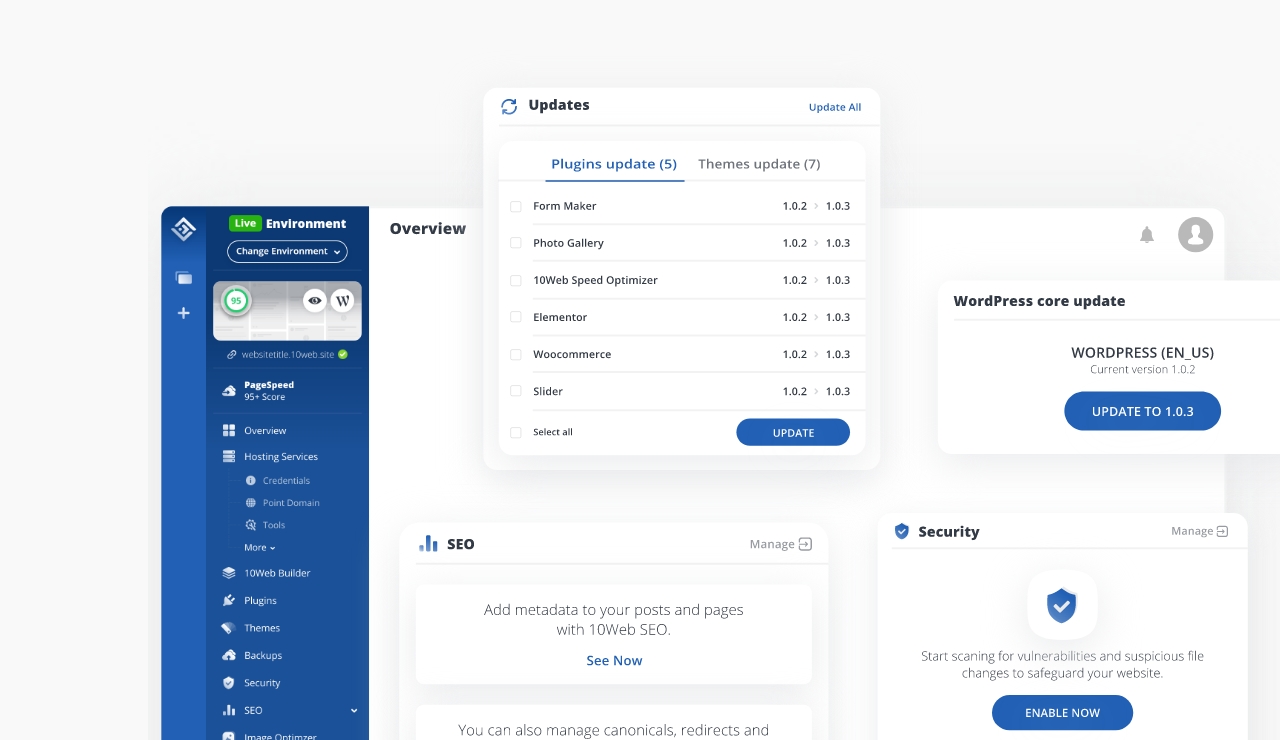 Powered by Google Cloud
Being a Google technology partner
allows us to bring state-of-the-art
technologies to WordPress and
ensure the highest quality.
Fully
Automated
Website
Migration
Simply install our migration plugin, make a copy of
your live website, and test your site on
10Web hosting.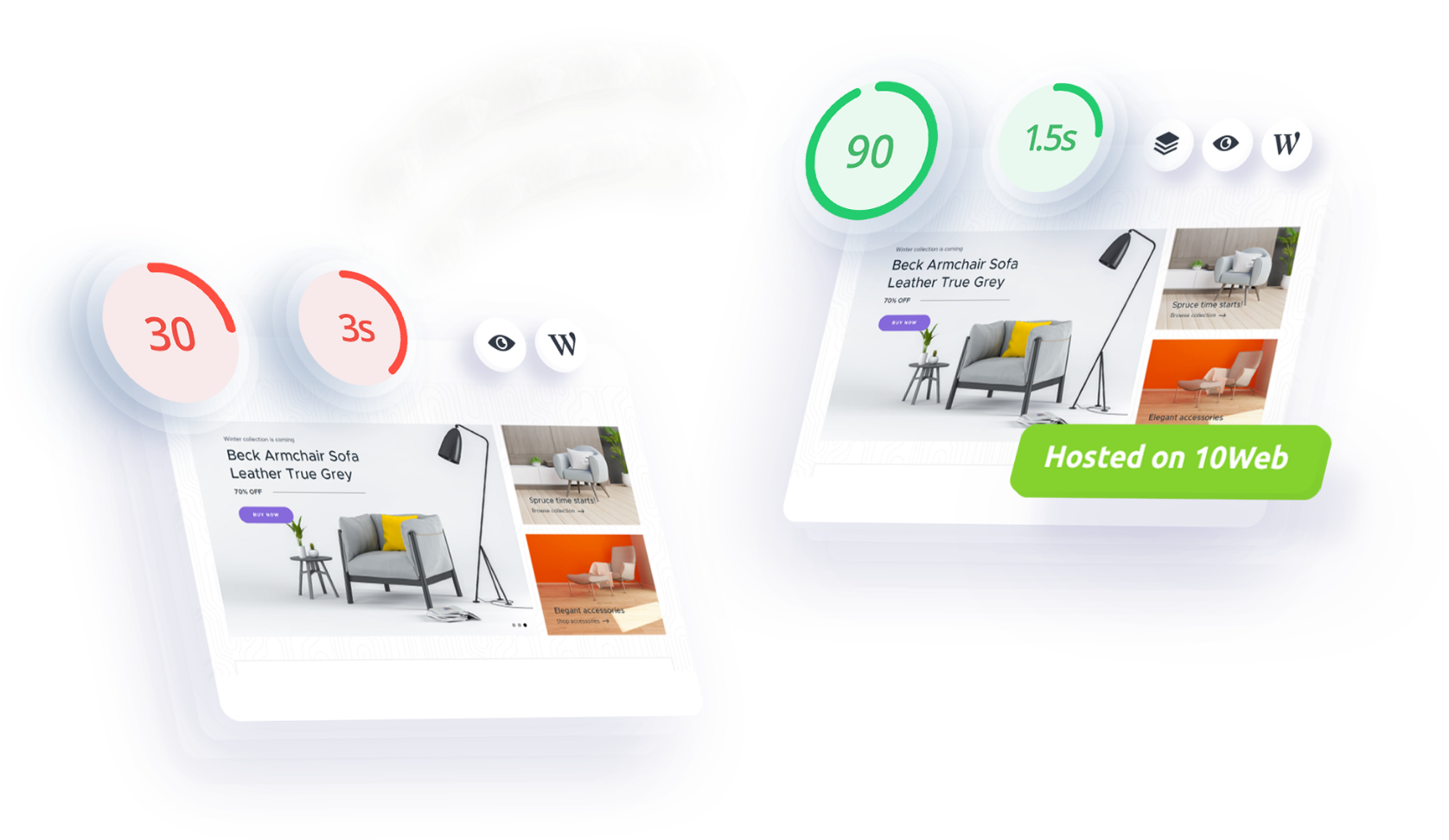 WordPress Website Builder with AI Assistance
Create & launch your high quality
website by leveraging the power of:
10Web AI Assistant Drag & drop editor based on Elementor
40+ premium widgets by 10Web 40+ custom made templates
10Web is Perfect For

Freelancers & Agencies

Small businesses

Woocommerce

High traffic sites