10Web
Affiliate
Program

promotional kit
Empower your Affiliate
journey with 10Web:
Discover valuable resources to
maximize
your earnings.
Where can you promote 10Web
YouTube
Social media
Blog
Newsletter
Community
Word of mouth
Blog articles
that convert
Discover a curated selection of the best blog articles written by
affiliates. These articles effectively
highlight the features and
benefits
of 10Web, making them excellent examples to learn from.
7 Best AI Website Builders
in 2023 (For Fast Web Design)
This blog article from Elegant Themes highlights the top
7 AI website builders.
Take a read to gain insights on how to craft and promote 10Web within listicle articles effectively.
Elegant themes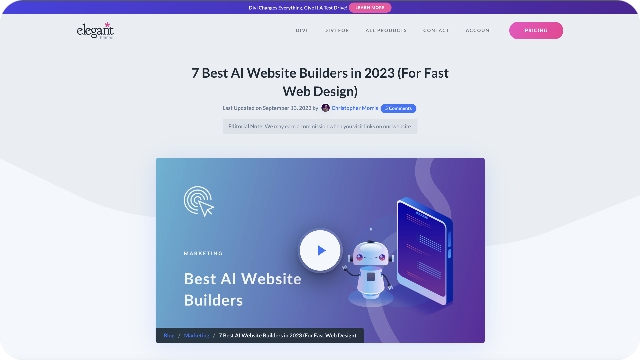 10Web AI Builder Review PROS & CONS (2023) – Build Websites Automatically
In the Kasa reviews article, they discuss
the advantages and drawbacks of the 10Web AI Website Builder. Take a look
to learn how you can promote 10Web using
a pros and
cons article.
Kasa reviews
10Web AI Website Builder:
Next-Generation WordPress
Website Builder
This article highlights 10Web AI Website Builder, its user-friendly features, efficient website creation, and the ability to automate various tasks. Take a look to learn how to create a review article.
Woblogger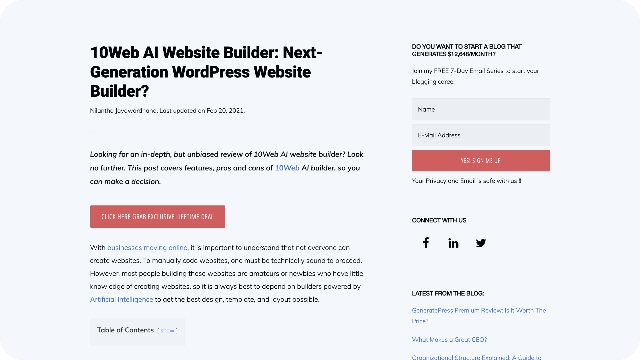 10Web
on social media
Be a part of the social media chatter surrounding 10Web,
as hundreds of influencers share their
thoughts, experiences,
and recommendations
about our platform.
Media assets
Discover 10Web's collection of creative resources, specially designed
to help you earn more through our Affiliate Program. Use these assets to boost your affiliate marketing, keep your audience engaged and increase your commissions.
Learn more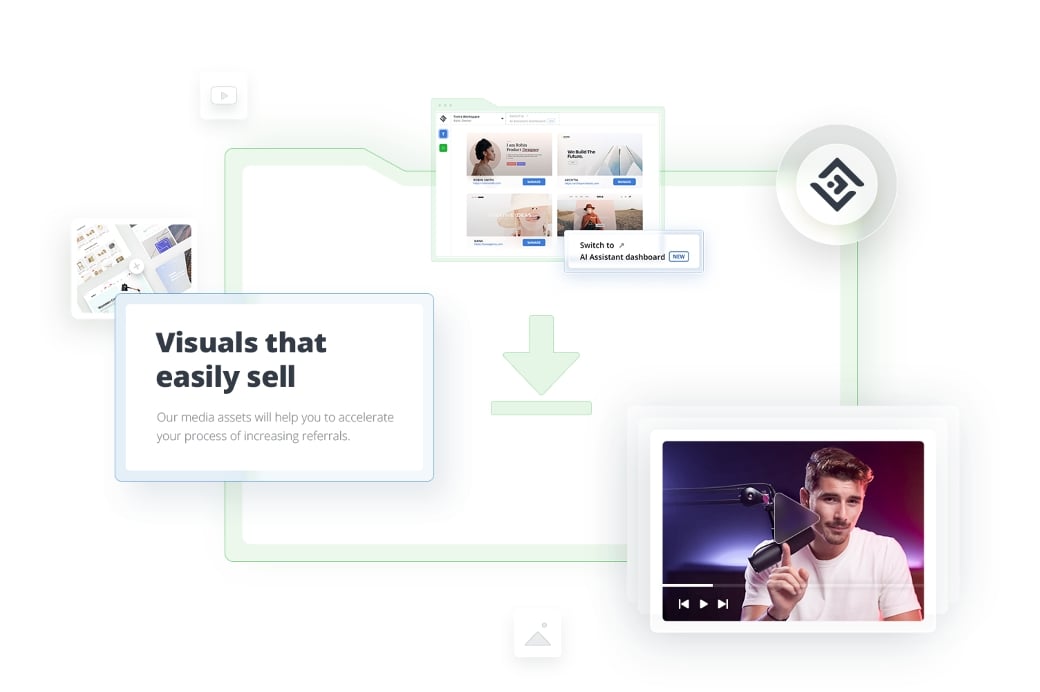 FAQ
What is the 10Web Affiliate Program?
The 10Web Affiliate Program is a partnership opportunity that allows you to earn commissions by promoting 10Web to your
audience. You'll receive a commission
for each successful referral.
How do I join the 10Web Affiliate Program?
Joining is easy! Simply sign up for our program through the affiliate registration page. Once approved, you'll gain access to your personalized affiliate dashboard.
What kind of commissions can I earn?
Affiliates can earn a generous 50% commission for each referred customer's first 12 months of subscription. That means you can enjoy recurring income from your referrals.
Are there any fees or costs to join the program?
No, joining the 10Web Affiliate Program is completely free. There are no upfront fees or hidden costs.
How do I track my referrals and commissions?
You can easily monitor your referrals, commissions, and performance through your dedicated affiliate dashboard. It provides real-time data and transparent reporting.
Is there any training or support available for affiliates?
Yes, we offer resources and support to help you succeed. You'll have access to marketing materials, a personal affiliate manager, and promotional guidance.
When and how are commissions paid out?
Commissions are paid out on a monthly basis. We offer various payout options, including bank transfers and PayPal, for your convenience.
Can I promote 10Web on multiple platforms or websites?
Absolutely! You can generate custom affiliate links for different campaigns and platforms, allowing you to maximize your earnings potential.
Do I need to be a 10Web customer?
We would love it if you used 10Web yourself, but you are not required to be a 10Web customer in order to be a part of the Affiliate Program.
How can I contact the 10Web Affiliate Program support team?