Build Your Website
in Minutes with AI
Create and launch your website in a matter
of minutes.
Our next-gen AI builder allows
you to recreate any
website you like, so all
you're left to do is edit it
according to your
needs with the drag & drop editor.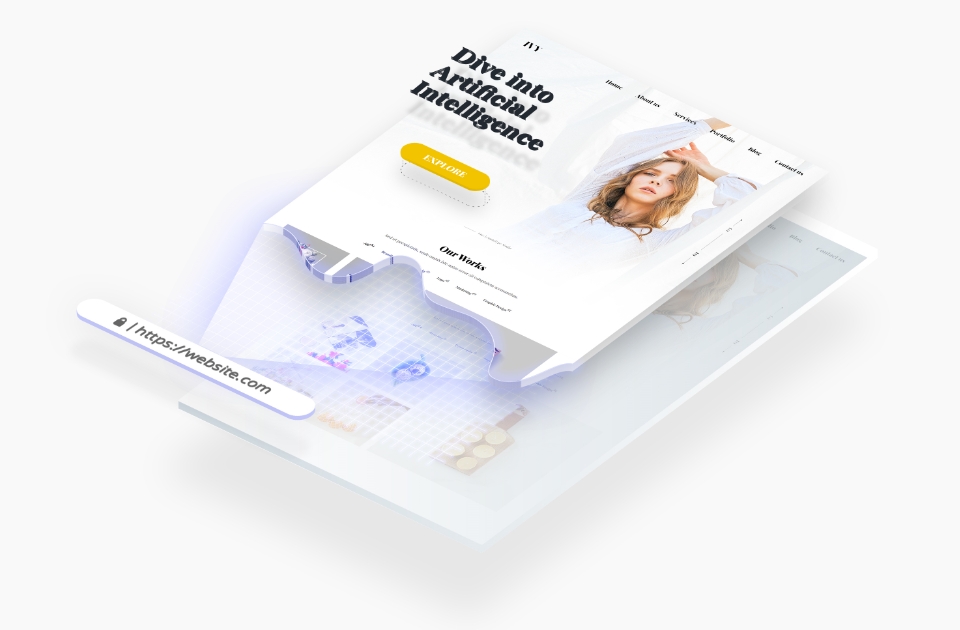 Insert the URL of your
desired website
Let AI recreate the design and
functionality instantly
Edit and customize with drag &
drop
editor based on Elementor
Launch the perfect website
for your business
Host and Receive
a 90+ PageSpeed Score,
Automatically
Every website hosted on 10Web automatically receives
a 90+ PageSpeed score both on desktop and mobile.
A superfast website, higher conversions, better SEO–all
without any manual optimization from your side.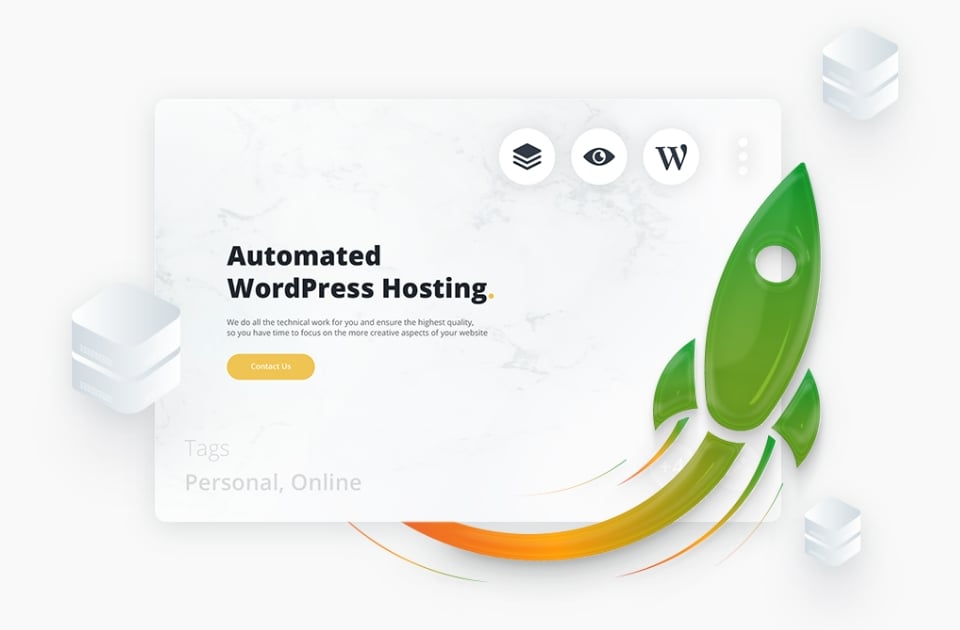 Reliable Google Cloud
Partner Hosting
Automated
Quick Migration
Scheduled
Real-Time Backups
Invite Your Web
Developer
or
Hire
from Our Experts
To complete your website creation,
invite your web developer
to your 10Web
workspace to collaborate. If you don't
have one,
hire a 10Web-approved expert
from our list of
professionals.
Invite team members to collaborate
Hire a 10Web-approved expert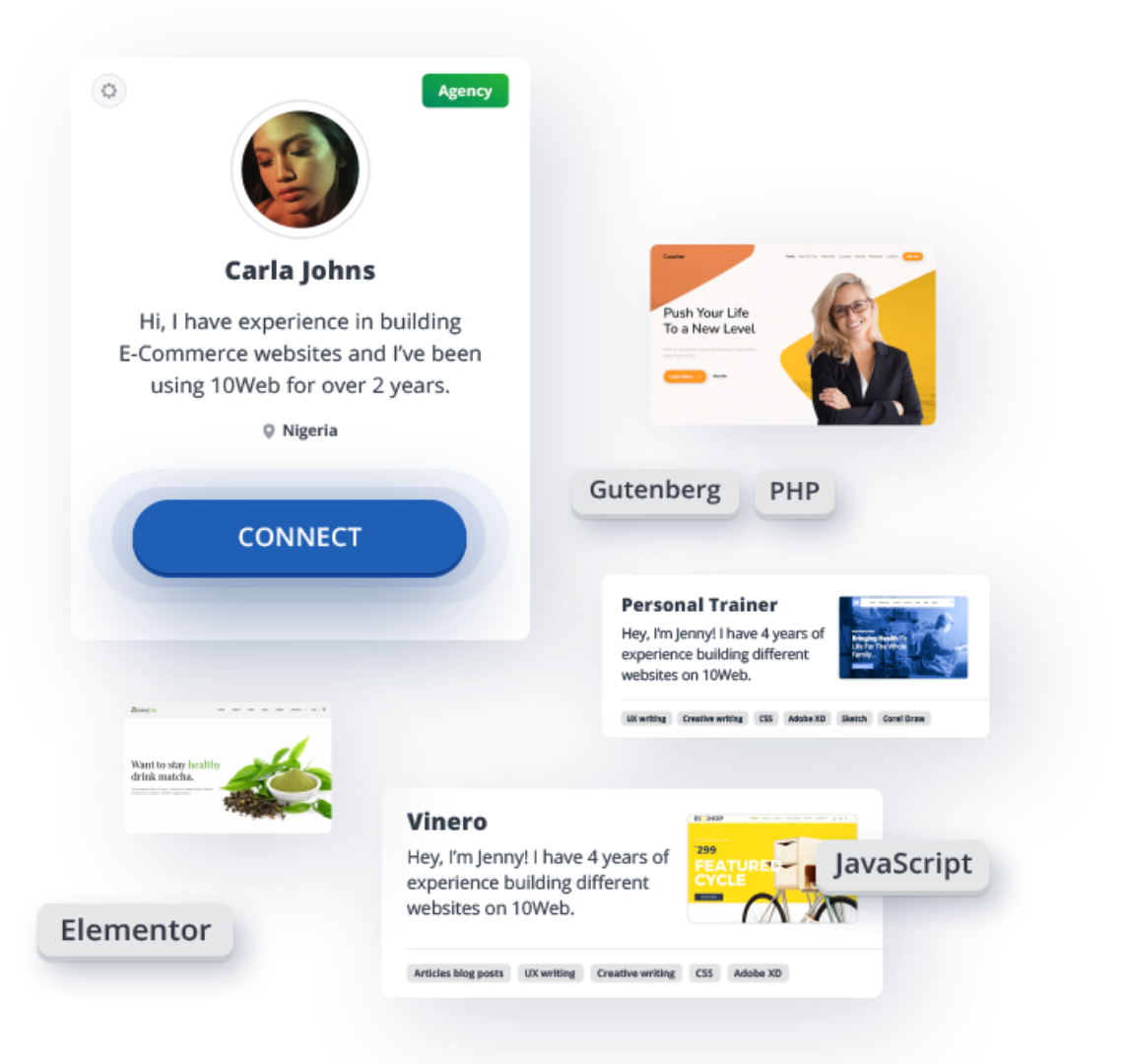 Get the Priority
Support You Deserve
At 10Web, we know just how important
your
websites' security & functionality
are. That's why
we have a 10Web care
team equipped with all
the necessary
skills to help you solve all your
issues
at any given moment.
We're here to help you 24/7 and provide
you with technically flawless websites.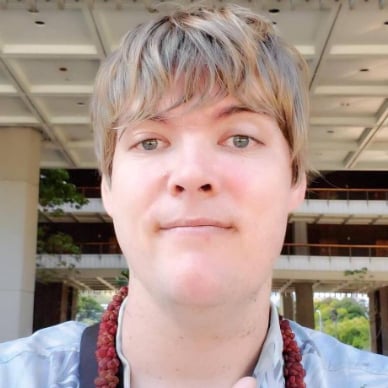 Ready to
Experience 10Web?
Automated Features on All Plans
30-Day Money Back Guarantee
No Hidden Fees
Personal
$10
/mo

nth
Billed

Annually

$120

/yr
Billed Monthly
Personal
1


Hosted Site

For more hosted websites, please upgrade to a higher plan.

>
Premium
$24
/mo

nth
Billed

Annually

$288

/yr
Billed Monthly
Premium
3


Hosted Sites

For more hosted websites, please upgrade to a higher plan.

>
Agency
$60
/mo

nth
Billed

Annually

$720

/yr
Billed Monthly
Agency
10


Hosted Sites

Get more hosted websites
$6/mo Per Site
40K Visits
5GB SSD Storage>
AI Recreation Assistant AI Recreation AssistantGet a fully functional copy of your website on WordPress using our AI Website Builder

Drag & Drop Live Editor Based on Elementor Drag & Drop Live Editor Based on ElementorEdit newly built websites using the 10Web Editor based on Elementor. Drag and drop widgets and customize them to your own unique style

Responsive Design Responsive DesignAdapt any website you build to mobile, tablet or any other device with ease.

50+ Basic & Pro Widgets 50+ Basic & Pro WidgetsWe have enhanced Elementor with our 50+ premium widgets.

Theme Builder Theme BuilderTurn any web page into a template with our AI Builder, all without copying a single line of code.
Automated Hosting on Google Cloud
Visits VisitsFor every 10K extra visitors you'll be charged an extra $2 at the end of the billing month Visits are measured by the total monthly traffic (unique IPs) to your site. These visits are shared across the plan.

25K

Storage StorageYou'll be charged an extra $2 at the end of the billing month for each extra 5GB used All servers use the fastest SSD storage on Google Cloud with built-in redundancy to ensure data integrity.

10GB

Real-Time Backups Real-Time BackupsAutomatic daily system level backups are conducted for all sites. You can restore a website with a single-click. Just click once and your website backup is ready.

20GB

Automated 1-Click Migration Automated 1-Click MigrationMove your website to 10Web from any other hosting with just 1 click

Malware Removal Program Malware Removal ProgramScheduled automatic scanning for security issues in your current versions of WordPress core, themes, plugins and unwanted changes made to your files.

SSL + SSH SSL + SSH10Web provides you with a free one-click SSL using Let's Encrypt integration and SSH access to automate your workflow. You can also install your own SSL certificate.

12 Datacenter Locations 12 Datacenter LocationsChoose between 12 global data center locations for each WordPress install. Your datacenter should be close to your visitors.
You Don't Have to
Commit Right Away
Sign up for a 7-day free trial to test and
get a feel of what our platform can do for you.
All the features are available in the free trial
so you can truly experience 10Web at its fullest.
Enter The Era
Of Automation
With 10Web
Automated Hosting

Automatic 90+ PageSpeed Score

1 Click Free Automated Migration

Automated Website Builder

7-Day Free Trial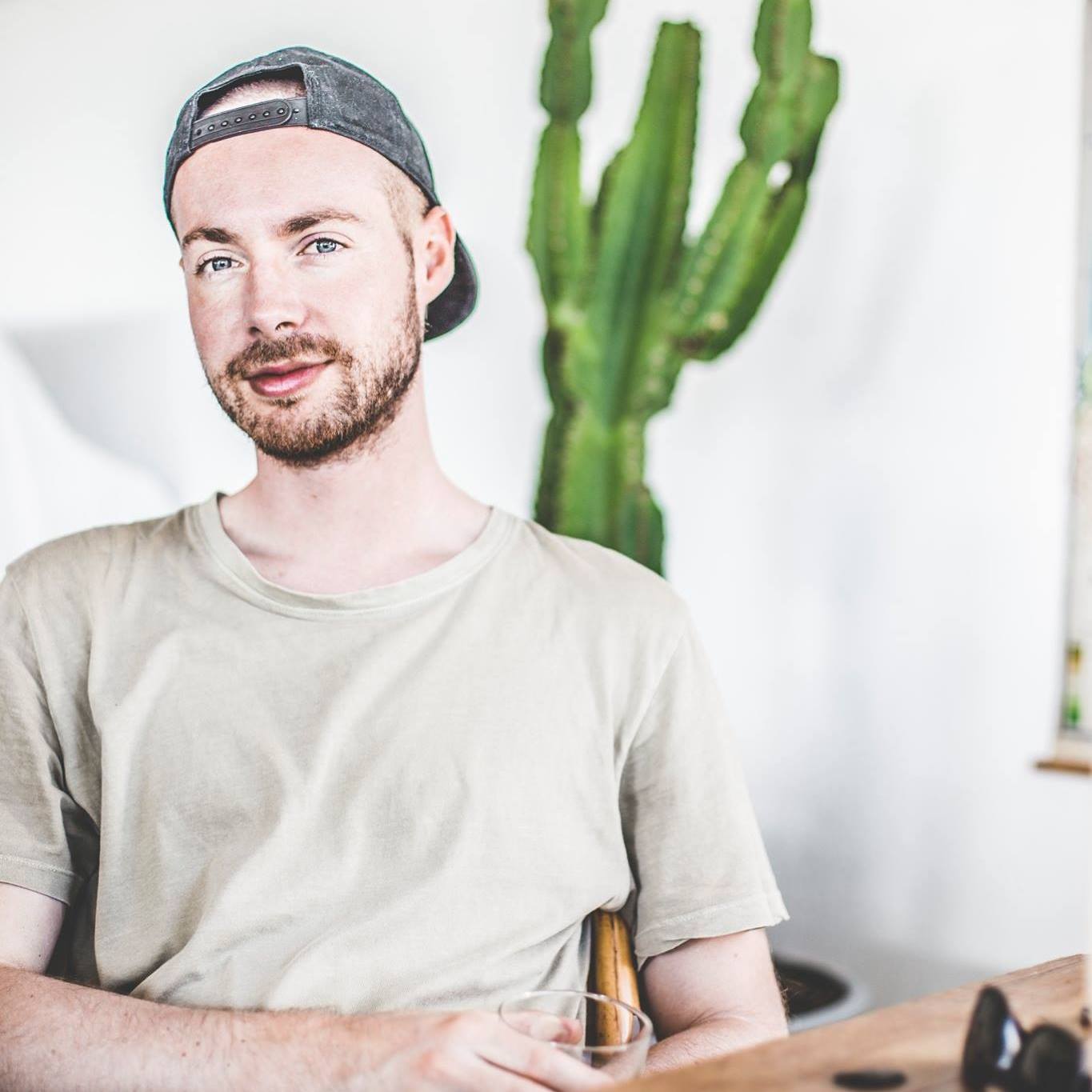 - Jon Ruigrok
"Great Wordpress hosting company! Tested many Wordpress hosting services during 2019 en 2020 and this is by far the best hosting service provider we've used so far. Best part about 10web for us is the great customer support..."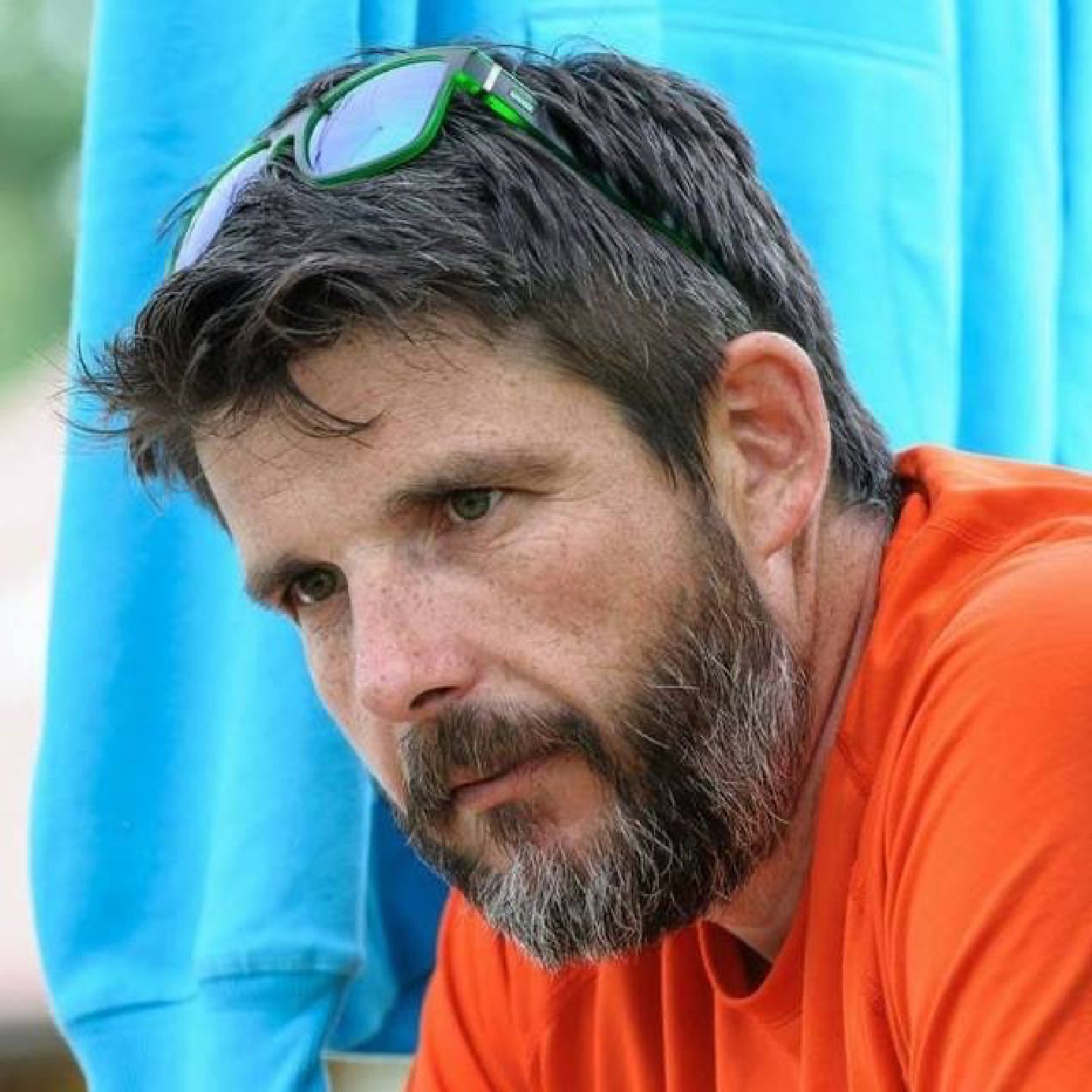 - Robert Šmid
"Best platform ever for Wordpress hosting and maintaining the website. Really good, fast and friendly support. And it even helps you to improve your site ranking or speed."
FAQ
What is AI Website Builder?
10Web's AI-powered website builder will let you recreate the design of any website you like – and that's without copying a single line of code!
All you need to do is paste the URL of the website and let the AI Website Builder work its magic. You'll get a functional, beautiful WordPress copy of a site you like in a matter of minutes and can start customizing its content.
Why choose 10Web AI-powered WordPress Platform?
Because apart from 10Web's AI builder, we packed our automated WordPress platform with features like:
Automatic 90+ PageSpeed score for both desktop and mobile, which will provide you a competitive edge, boost SEO and conversion rates.
User and Team Management, which allows you to create a workspace and collaborate with your team members and clients in real time.
Automated migration, helping you smoothly move all your clients' websites to 10Web with a single click without additional fees or headache.
Multiple website management from a single dashboard.
Real-time backups and scheduled security checks will save your time and give you a peace of mind, fostering trust between you and your clients.
How do websites on 10Web get a 90+ PageSpeed score?
With 10Web, you don't need to go into the technicalities of the process, you just get a 90+ PageSpeed score automatically, both for mobile and desktop. We are the ones keeping close track of the ever-changing Google algorithm and updating our automated speed optimization service as we go along.
Can I use AI Website Builder for non-WordPress websites?
Absolutely! Wix, Squarespace, WordPress, non-Wordpress… You name it. You will get a fully customizable WordPress copy of any website, now hosted on 10Web, with just a few clicks.
Is it possible to edit all the sections of the recreated website?
Definitely. Any aspect or section of the recreated website, from headers and footers to carousels and social media icons, is easily customizable with 10Web's intuitive drag-and-drop builder.
If I already have a web developer/agency, how do I invite them to my 10Web workspace?
Invite your web developer or any other team member using the "Invite users" button on your dashboard. Assign one of the 3 available permissions to that user and start collaborating on your website. If you don't already have a developer, hire one from our list of 10Web-approved experts.
I don't have a web developer/agency, how do I hire one from 10Web's approved list?
We have an ever-growing list of experts – freelancers and agencies – who have created and optimized numerous websites with 10Web.
Simply browse our growing list of experts with different skills to find the right match.
Or let your personal account manager at 10Web find an expert based on your needs.