AI-Powered
WordPress
Platform for
Agencies & Freelancers
First ever AI-powered WordPress
platform that helps
you bring more
clients by automating the process
of
website building, hosting, and
management.
1M+ websites created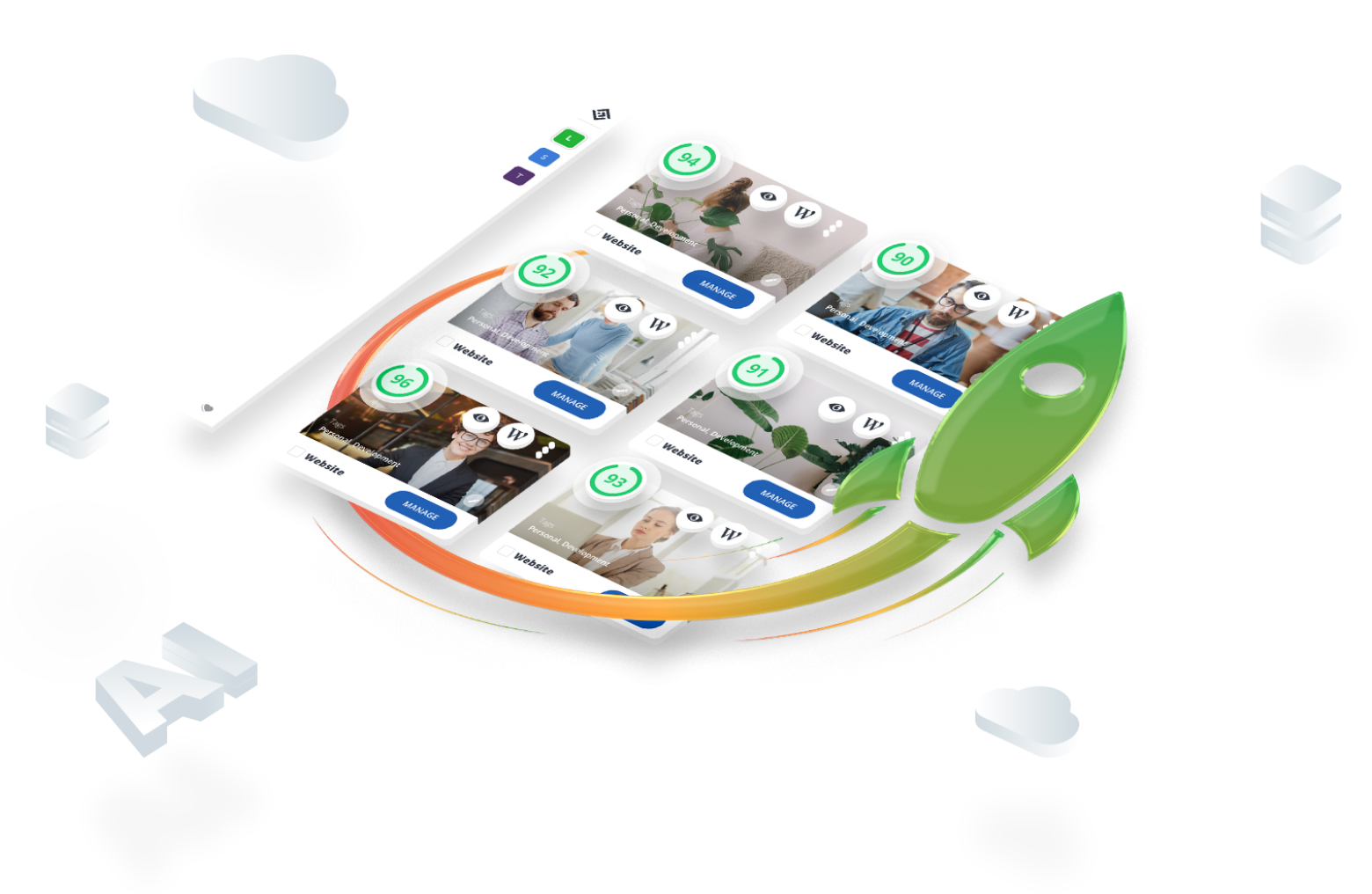 The Only Platform
You Need to
Get
Things Done and Grow
Move Any Website
to
WordPress with
Our AI Builder
Have trouble converting clients that
use
Wix,
Squarespace or other CMS?
10Web's AI Builder lets you move any
client
website
to WordPress and host
it with
10Web in a matter of
minutes,
instead of
building websites from scratch.
Hours of
manual work reduced to
a few clicks.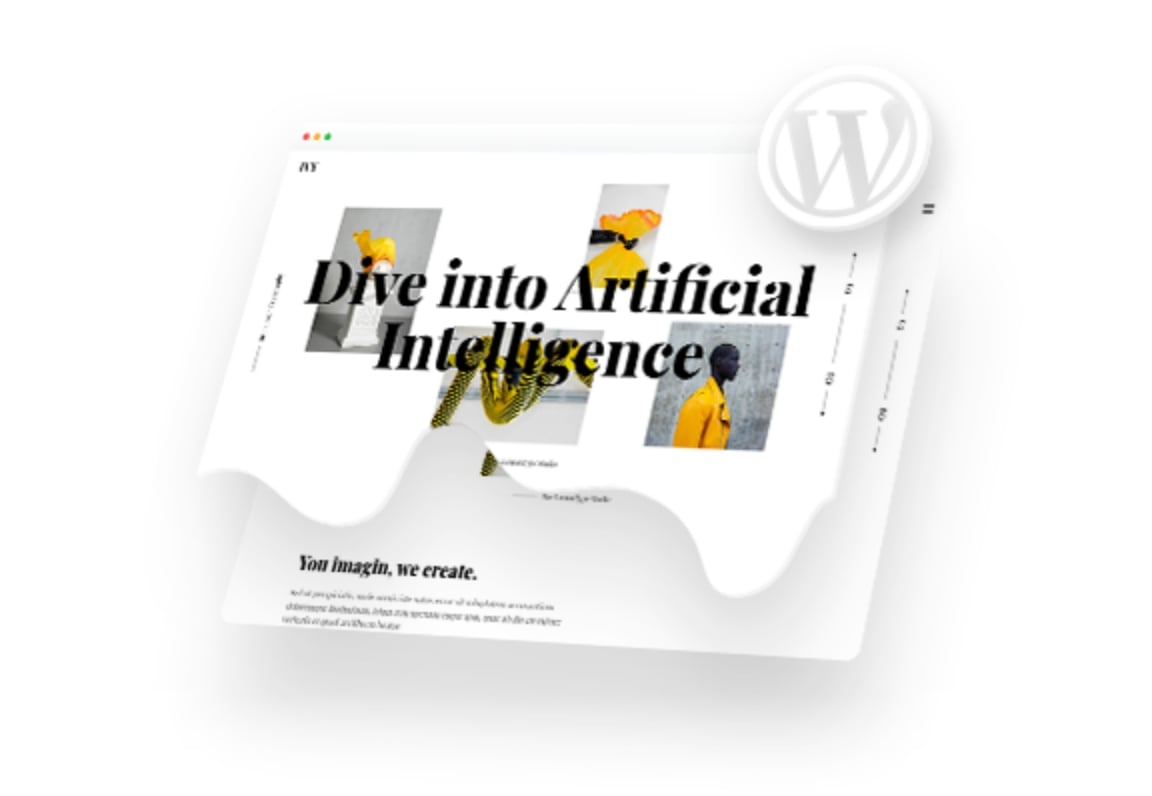 Instantly Demonstrate
Your Value Proposition
Bring more clients by using our
AI builder to create an
instant replica
of your prospect's website that now
has
an automatic 90+ PageSpeed
score
thanks to 10Web.
Show your clients what you can do
for them and their business.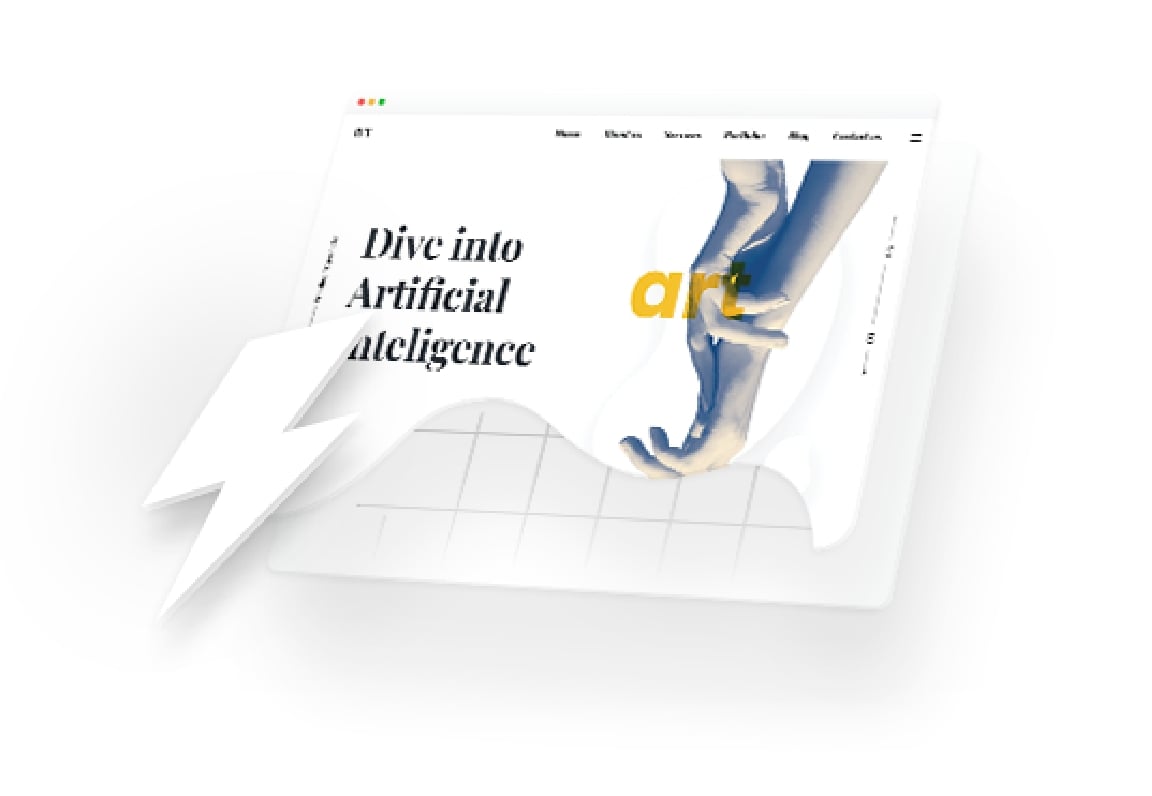 Create Unlimited Templates
Turn any web page into a template
with our AI Builder without copying
a single line of code.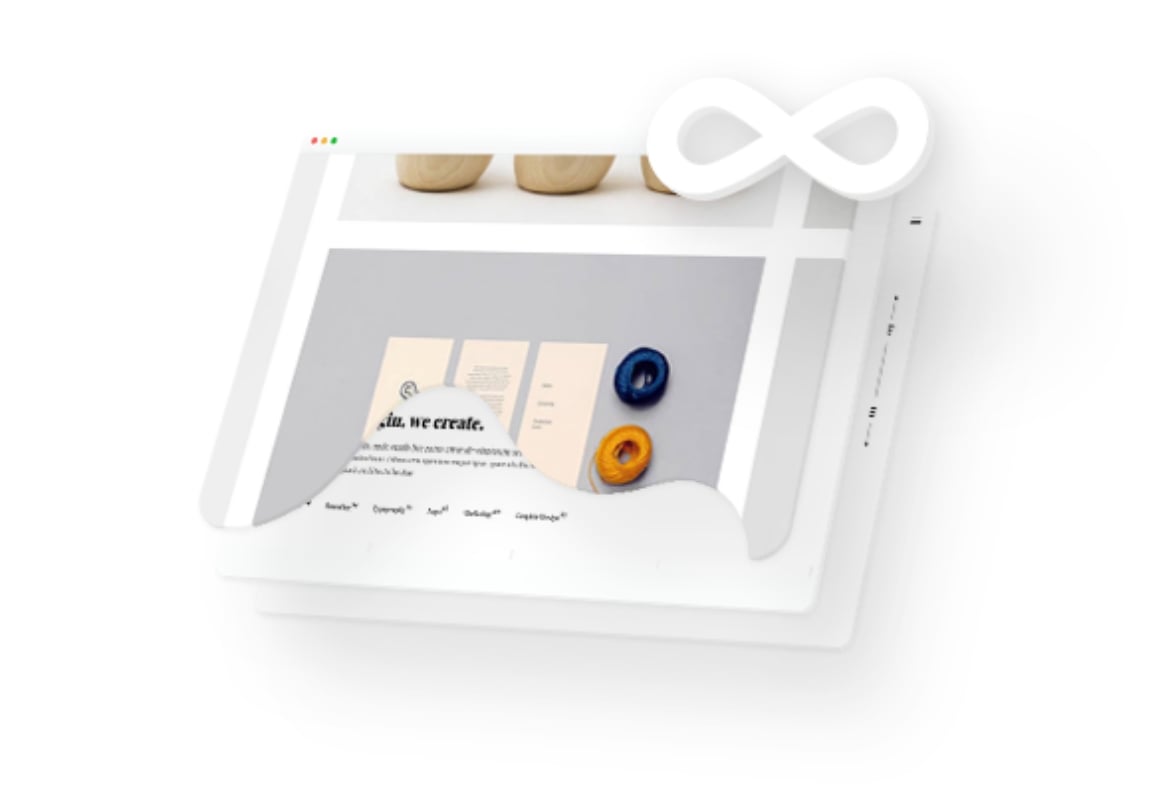 Host and Get Automatic
90+
PageSpeed Score
Any website hosted on 10Web
automatically receives
a 90+ PageSpeed
Score on desktop and mobile.
Now you can automate this process instead of optimizing each website manually. Sell this as an additional service or use it to upsell clients on more
SEO and advertising services.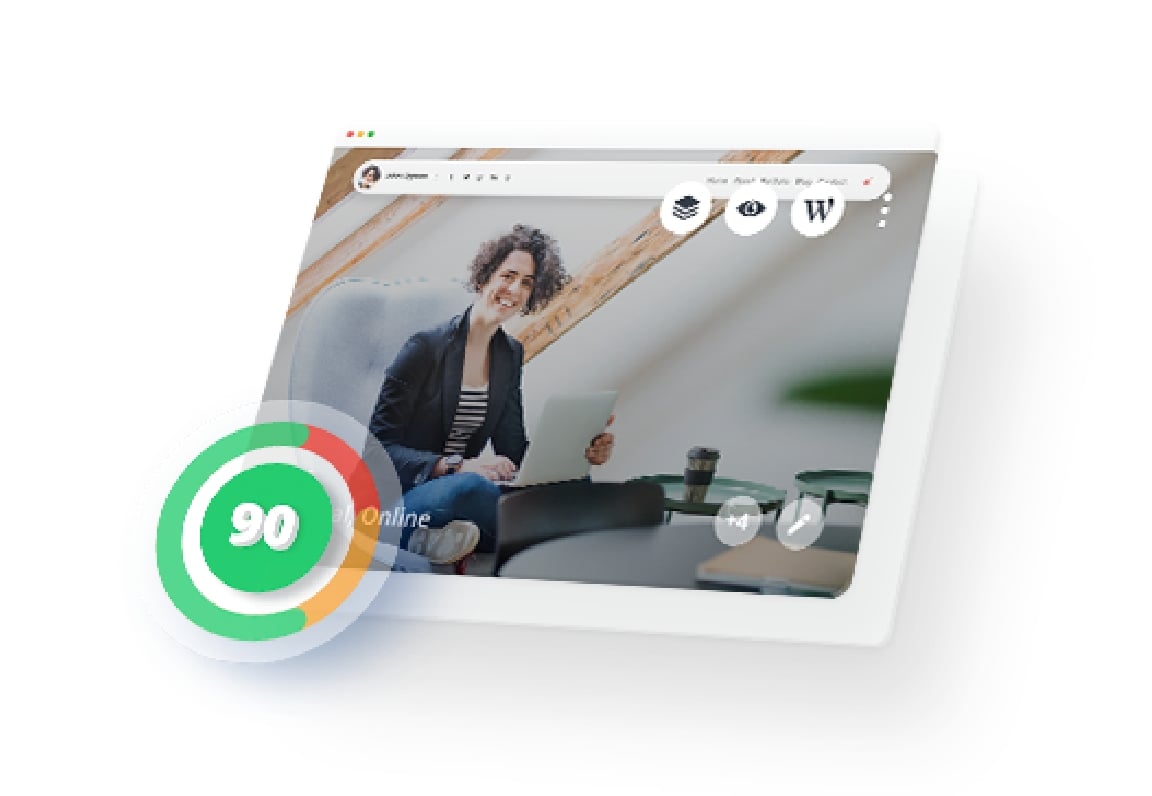 Save Time Working with
Multiple Clients
Migrating from
a Different Host?
Do it in 1 click. Save time
on
migrating client
websites and avoid
dealing with technical issues.
Move any WordPress website to
10Web in
a matter
of minutes
and immediately
get an optimized
copy
of your website
hosted on 10Web.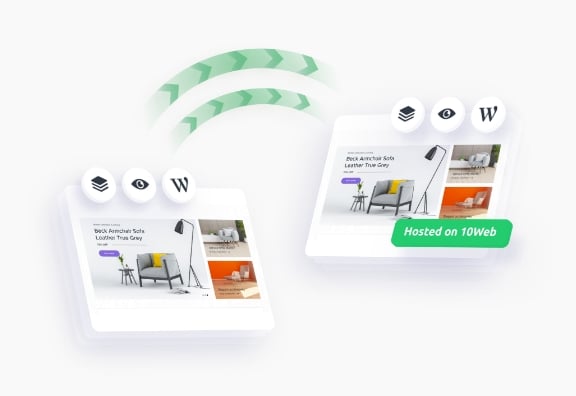 Manage
Multiple
Websites
Simultaneously
Manage and maintain all your client websites from a single intuitive dashboard. All maintenance-related features of 10Web are available in one place.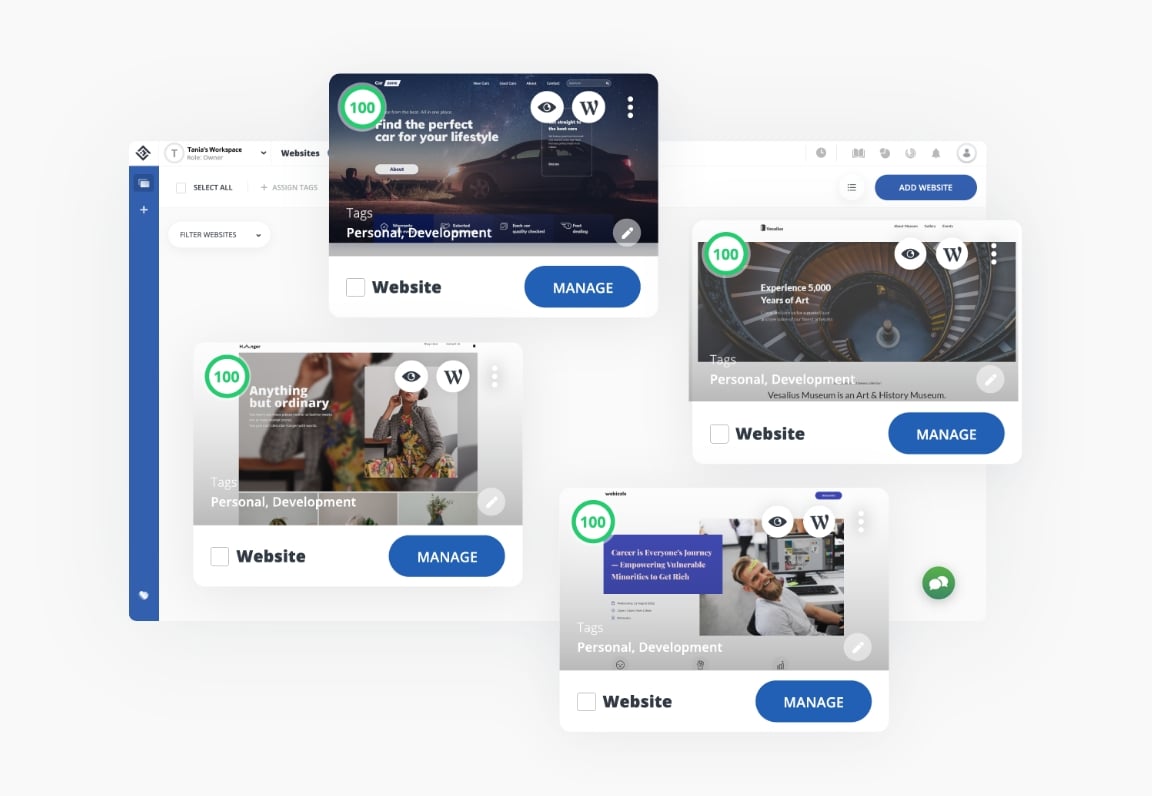 Real-Time Backups
Have peace of mind knowing that
no data
will be lost as a result
of security breach
or other incidents.
Schedule backups for all your client websites,
eliminate manual processes and get your
clients to trust you even more.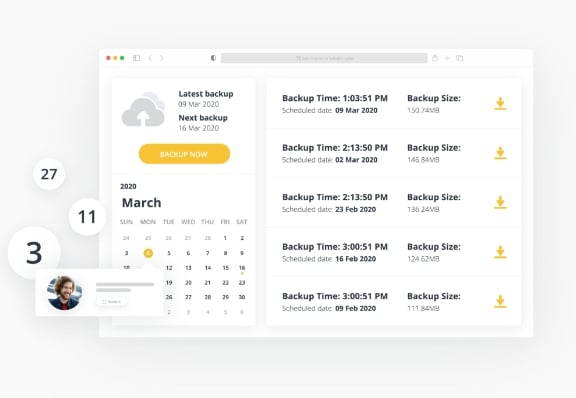 Security Scans
Build trust with your clients by ensuring
that their
websites are secure
due to
constant monitoring
and prevention
of malicious intents.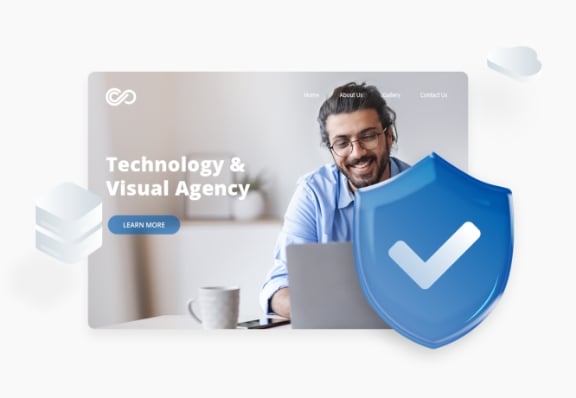 Prolong Partnerships with
Your Clients
White Labeling
10Web has created a complete set of tools
agencies and freelancers can use to retain their
clients and grow. With our White Labeling option,
you can sell 10Web's services under your brand
and increase customer retention.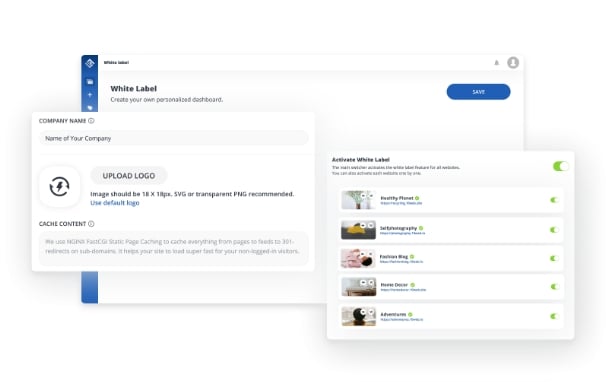 Boost Your Credibility
Among Clients
Reliable
WordPress Hosting
With 10Web's powerful hosting solution,
you will never
worry about hosting
downtimes and technical
maintenance
again.
With 99.9% uptime and elastic scaling,
we make sure
that you focus on your
agency's growth with peace of
mind,
while your clients' websites are up and
running at
all times.
User & Team Management
Collaborate with your team members
and clients from
one workspace. Invite
your clients and team members
to your
workspace, give them granular access
to work
on different aspects of the site.
Unlock an easier way of collaborating
with each other.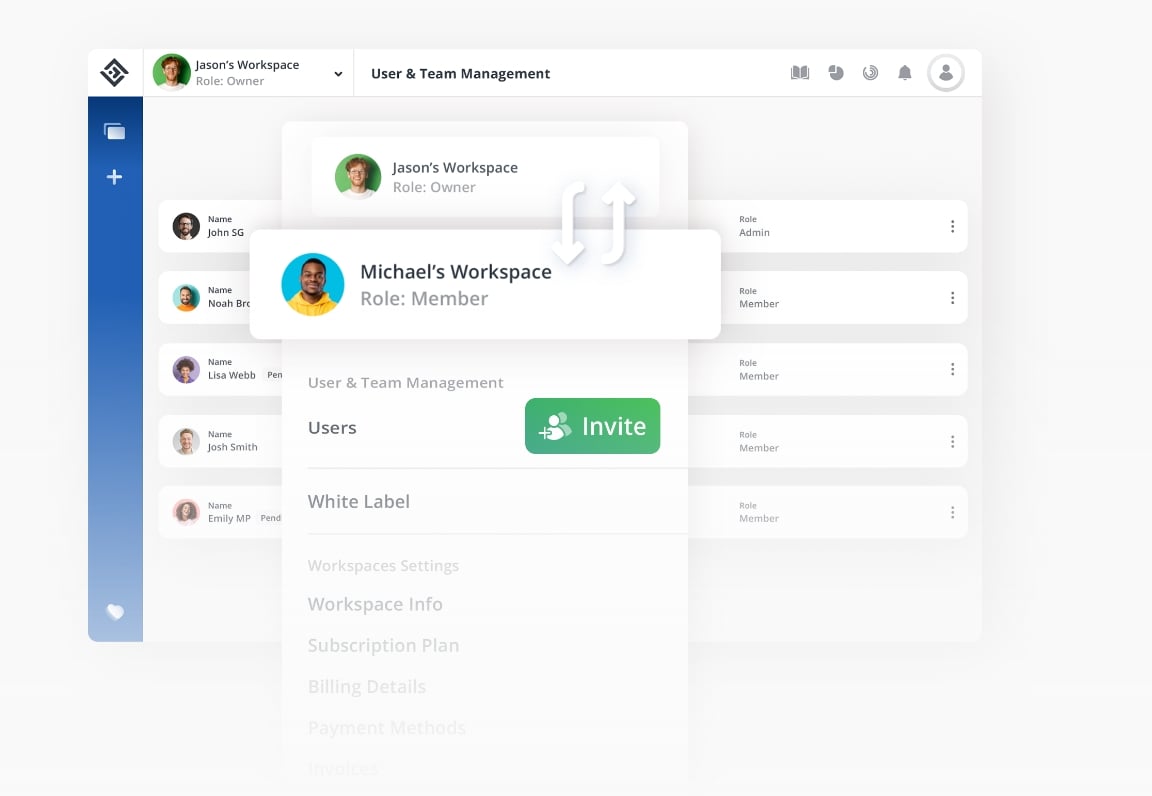 Priority Support
You and Your
Clients Deserve
At 10Web, we know just how important website security and functionality are for you and your clients.
That's why we have a 10Web care team specifically geared towards agencies and freelancers to help you
solve all your and your clients' issues at any given moment.

We're here to help you 24/7 with live chat support or through a dedicated
Slack channel made specifically for you.
24/7 Live Chat Support
Reach out to us anytime.
We're ready to
take on any
WordPress question.
Dedicated Slack Channel
Connect with our engineers and work
with them
directly to solve any issues
as quickly as possible.
FAQ
Why choose 10Web AI-Powered WordPress Platform?
Being the first AI-Powered WordPress Platform, 10Web is packed with powerful features like:
AI-assisted website builder, which lets you recreate the design & functionality of any website and create infinite templates.
Automatic 90+ PageSpeed score for both desktop and mobile, which will provide you a competitive edge, boost SEO and conversion rates.
User and Team Management, which allows you to create a workspace and collaborate with your team members and clients in real time.
1-click migration, helping you smoothly move any website to 10Web with a single click without additional fees or headache.
Multiple website management from a single intuitive dashboard.
Real-time backups and top-notch security will save your time and give you a peace of mind, fostering trust between you and your clients.
What is AI Website Builder?
10Web's AI-powered website builder will let you recreate the design of any website your clients like – and that's without copying a single line of code!
All you need to do is paste the URL of the website and let the AI Website Builder work its magic. You'll get a functional, beautiful WordPress copy of a site your client likes in a matter of minutes and can start customizing its content.
How can I use the AI Builder to attract more clients?
The most compelling way to use the AI Builder as a magnet for clients is to recreate their existing website from another CMS and show them the newly-created replica with an automatic 90+ PageSpeed score from 10Web. Average websites have a PageSpeed score of 44 for desktop and 31 for mobile.
How do websites on 10Web get a 90+ PageSpeed score?
With 10Web, you don't need to go into the technicalities of the process, all websites hosted on 10Web receive a 90+ PageSpeed score automatically, both for mobile and desktop. We are the ones keeping close track of the ever-changing Google algorithm and updating our automated speed optimization service as we go along.
Can I use AI Website Builder to move non-WordPress websites?
Absolutely! Wix, Squarespace, WordPress, non-Wordpress… You name it. You will get a fully customizable WordPress copy of any website, now hosted on 10Web, with just a few clicks.
Is it possible to edit all the sections of the recreated website?
Definitely. Any aspect or section of the recreated website, from headers and footers to carousels and social media icons, is easily customizable with 10Web's intuitive drag-and-drop builder.
Can I invite my team members or clients to collaborate on the websites?
With our User & Team Management feature you can invite your team or clients to your workspace, give them granular permissions such as:
Admin: Access to all workspace features and billing except user management.
Contributor: Access to adding, removing, and managing all websites in the workspace. No access to user management, white label and billing. Perfect for lead developers & project managers.
Member: Access only to selected websites' live or staging environments. Perfect for clients, developers, designers or marketers.