Automated 1-Click Migration
Save hours of difficult work. Move
your website to
10Web
for free with
automated 1-click migration
and
immediately
get an optimized copy
of your
website hosted at 10Web.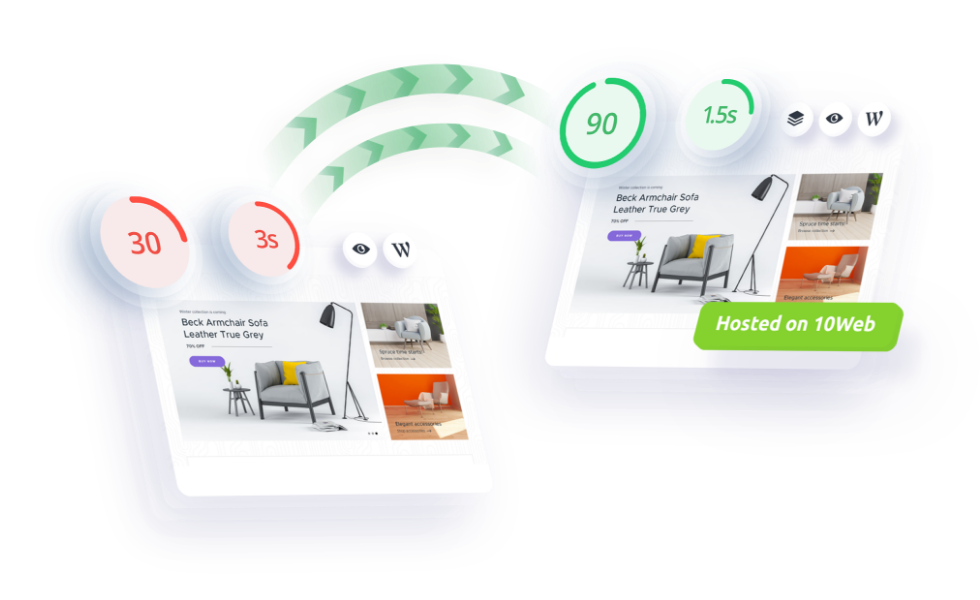 Why Migrating to
10Web is the
Best
Choice for You
By migrating your website to
10Web AI-powered WordPress
platform, you get
Reliable Hosting
on Google Cloud

AI-Powered
Website Builder

Automated
90+
PageSpeed
Optimization

Automated
Real-Time Backups

Multiple
Website Management

Here is how to migrate
1
Sign up on 10Web
To get started, sign up on 10Web and migrate
your website for free.
2
Install 10Web
Manager Plugin
10Web will automatically create an optimized copy of your
website with a 90+ PageSpeed score. Just sit back and enjoy.
Still have questions? Check out our huge database of video guides and walkthroughs
or reach out to our 24/7 premium customer support for help.
See Why Our Clients Love 10Web!