AI Website Builder: Fully Automated WordPress Website Creation in a Few Minutes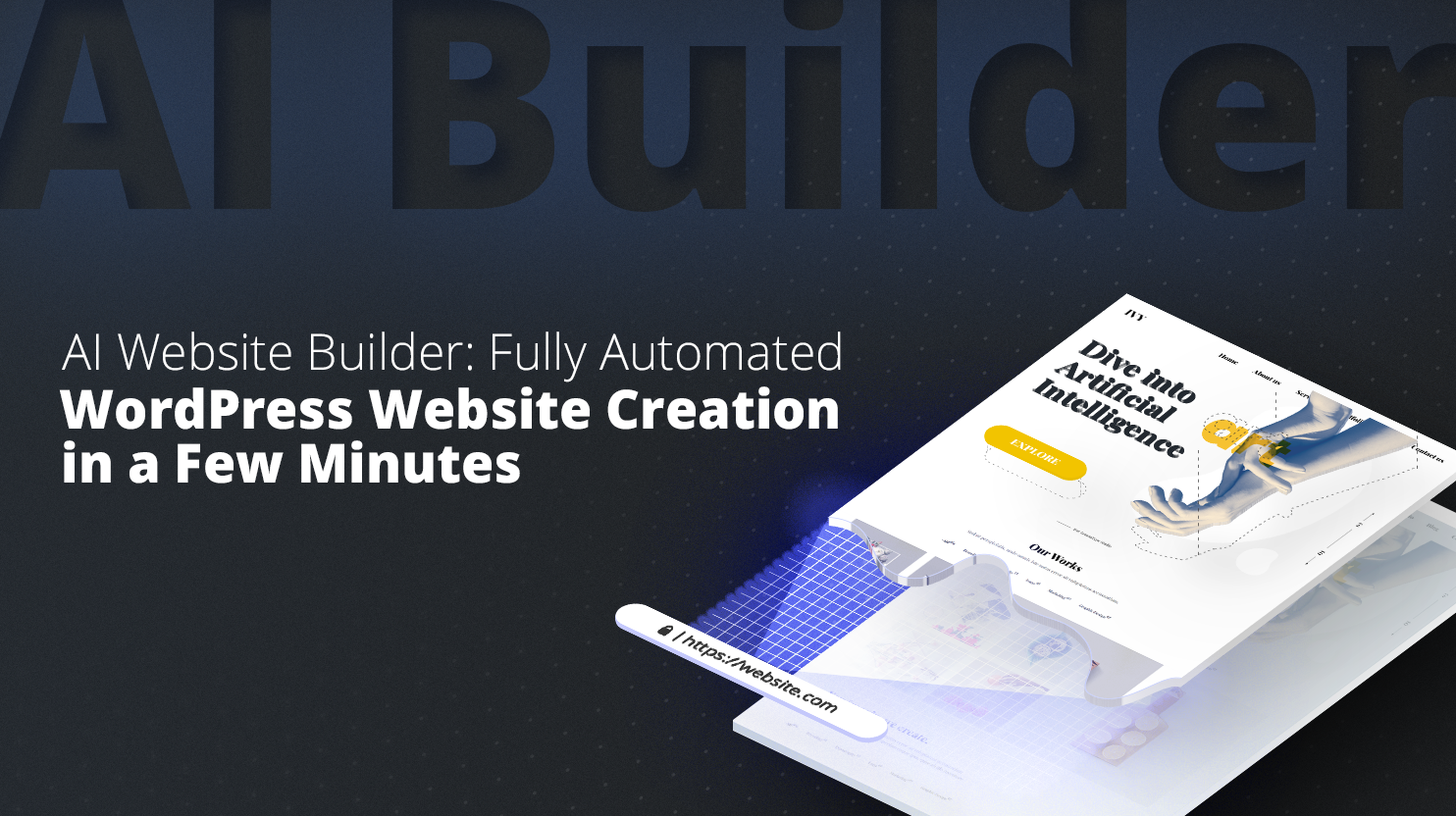 In case you're not already acquainted, please allow us to introduce something life-altering for website owners everywhere and groundbreaking for the web development industry in general: the very first AI Website Builder, a service you won't find anywhere else on the market.
The 10Web team of specialized software and machine learning experts has meticulously developed and continuously improved the AI Website Builder over the years to offer you the best possible product in the market. The AI Website Builder can be found as a feature in all our hosting plans.
But what exactly is an AI Website Builder and what is it good for? Think about your regular website builder, and now imagine 90% of your manual website building process being automated. That's what an AI Website Builder does. It allows you to recreate a website in a matter of minutes and with almost no effort whatsoever.
But let's not get ahead of ourselves. This article is here to introduce you to this new, never-before-seen product and walk you through the steps on how to use it.
AI Website Builder: Welcome to the Modern Age of Website Recreation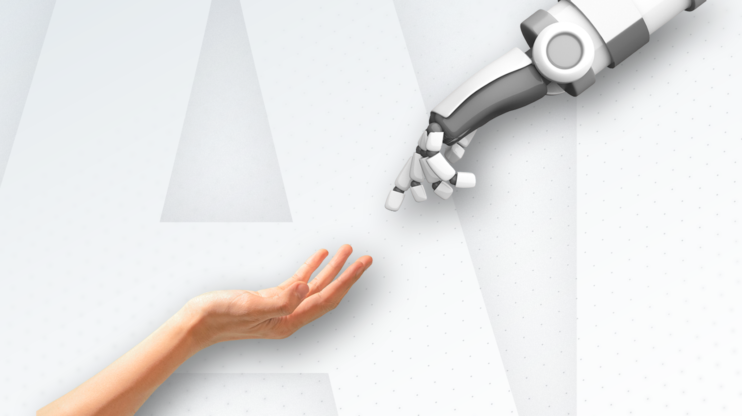 First things first, an AI Website Builder, as the name indicates, uses artificial intelligence and machine learning to automate the manual process of website building.
How does it work?
Don't worry, this is going to be a very short introduction given that AI significantly reduces manual involvement.
10Web's AI Builder is created to ease and propel the process of website creation.
Let's say that you have seen the website of your dreams, or that meets your purpose, and would like to recreate it. Instead of spending hundreds of hours working on developing and coding a similar site, you can take the AI Builder path. 
There are no restrictions on the type of websites the AI Builder can recreate, but we must recreate a page at a time. All you'll have to do is choose the homepage, contact page, about section, or any other page you desire to recreate.
By pasting the corresponding URL of that page into the AI Builder, the AI Builder will provide a copy of the structure of the site and design elements of that webpage. You will receive fonts, color palettes, text, and image blocks and placements, header and footers, content sections and paddings, and forms and sliders.
Once you have these website elements, you can continue building and enriching your new website by adding more pages. New pages can be developed by recreation through our AI Builder or by choosing from 10Web's pre-made pages. The newly added pages will automatically inherit the style and design elements from your existing website, once again easing your website creation process. 
Once you have the initial version of your website in place, you can continue by customizing the website with your text, colors, and visuals until the website becomes your own.
Get a head start on website creation with AI
Create a custom website tailored to your business needs 10X faster with 10Web AI Website Builder!
Get a head start on website creation with AI
Create a custom website tailored to your business needs 10X faster with 10Web AI Website Builder!
Get started with the AI Builder. 
Visit our website at 10Web.io. Find the AI Builder under "Products".
Enter your email and click on Get Started for Free.
Complete the form to create a free account. Don't worry, no credit card information is needed. Answer the few questions about you or your agency, and there you have it, you are in.
Now you should see our What do you want to do page, select the Create with AI Builder.
Locate the URL of the web page you would like to recreate and insert it in the designated area.
Press Proceed and let our algorithms do their work.
Now it's time to Preview & Edit Your Website.
You should see two screens; the left shows the preview of the recreated page and the right screen shows the global style settings detected by the AI. Continue by customizing the recreated page by choosing the buttons, colors, and fonts of your liking. Style changes are updated in real-time.
​​Click Save & Proceed.
Continue building, editing, and customizing your page with the 10Web Builder, as you please.
To add or recreate additional pages, go to the 10Web Dashboard by clicking on the 10Web Dashboard button located at the top right of the screen. The free plan is limited to 5 pages only, while our paid plan allows for recreation and creation of unlimited pages. Similar to recreating your website, you can also add pages through our AI Builder, once again by recreating the structure of any web page through the inclusion of its URL, or you can add pages by choosing any of our pre-made pages. In either case, the design elements will be automatically inherited from your website.
If you have already subscribed to one of our paid plans, visit our Help Center for more detailed information about website creation with the AI Builder. 
Naturally, recreating a website has no value if you don't have full control over it and can't make any changes to it. Luckily, this isn't the case with the websites recreated by our AI Builder. You can use our regular Website Builder based on Elementor to edit your website's design, structure, and content via drag and drop and without a single line of code.
This feature is accompanied by little gems that will increase the quality of your website design as well as its functionality:
40+ designer-made and mobile-friendly WordPress templates,

40+ premium widgets, consisting of Elementor and premium 10Web widgets
What is it good for?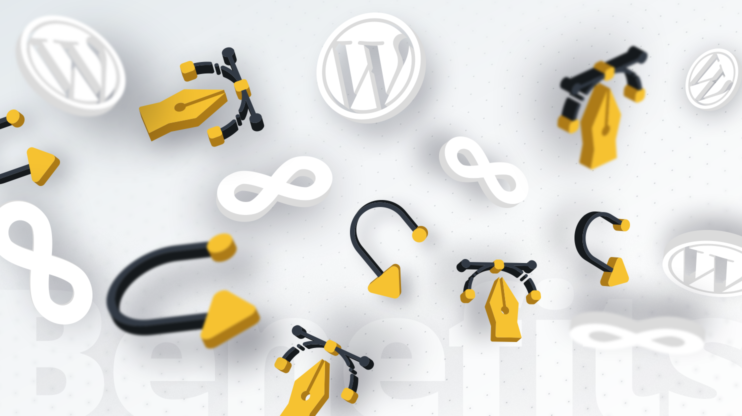 Our Website Builder is great for recreating optimized landing pages. So, agencies and freelancers, this is going to be a real life-saver for you. Think of the number of websites you have to manage and now imagine all the time and energy you'll be saving if you can just recreate your website structure and design with just a few clicks.
And just in case you're currently relying on another hosting provider, using a different content management system (CMS), or a website builder other than Elementor, don't worry. The incredible thing about this tool is that it also allows you to convert your website to WordPress and then edit it with our builder. It provides maximum freedom and originality.
This said, let's take a closer look at what makes the AI Website Builder stand out in the website building market and why you should absolutely consider using it for your agency.
Everyone who's watched Mean Girls remembers the line "You can't sit with us!" While there was a time when exclusivity was cool, we're no mean girls nor would we like to exclude anyone from the benefits of our new invention. That's why we made it our mission to enable an easy and fast transformation of websites created using Wix or Squarespace to WordPress sites with just a few simple clicks. So, just because you have an existing website created on those platforms, you shouldn't feel like you're excluded from our offer. Also, don't worry about the state of your website once transferred to WordPress. It will remain fully customizable and you won't lose control over its design or functionality.
Conduct Rapid Experiments
Agencies who have to deal with indecisive clients on a daily basis feel the pain of constant experimentation with the design, layout, and content of their clients' websites. The AI Website Builder will relieve you of this struggle and perhaps even improve your relationship with your clients. Since the website creation/alteration process takes just a few minutes, you won't feel the urge to resist their ideas and requirements for change, allowing you to avoid heated discussions. Instead, you'll have the perfect tool to meet their demands until they reach a final decision and end the experimentation phase on their own.
Automate Template Creation Process
You have an existing website that's very unique and custom-made and you want to use it as a template. What do you do? Probably spend hours coding, hopelessly trying to replicate this website, right? Well, lucky for you, those dark days are over. Because now if your client hands you a website and tells you that he or she wants his or her future website to have the same structure and design, all you have to do is copy and paste that website's URL and you'll get an exact visual and functional copy of that website. And voila, just like that, you've automated your template creation process and don't need to waste more than a few minutes of your time.
Choose From Infinite Templates
Now that you know that you can basically create a template of every website out there within just a few minutes by simply copy-pasting the URL, you've probably come to realize that you have an infinite supply of templates at your disposal. The sky's the limit, really. All you have to do now is go ahead and explore your options.
​​Easily add landing pages 
AI Builder can ease the process of creation and addition of optimized landing pages. That's right, 10Web's AI Builder is not merely for creating a new website, but can also add landing pages to live sites within seconds by automatically inheriting the style, and header and footer of your existing website. Think of the AI Builder as your AI assistant, an assistant that employs its deep neural networks and efficient AI algorithms to recreate and add landing pages.
Get a head start on website creation with AI
Create a custom website tailored to your business needs 10X faster with 10Web AI Website Builder!
Get a head start on website creation with AI
Create a custom website tailored to your business needs 10X faster with 10Web AI Website Builder!
Who can benefit from using the AI Builder and how?
As you may have already concluded, the AI Builder is ideal for 
web developers, 

designers, 

marketing agencies, 

and anyone who wishes to develop the website of their dreams several times faster than building a website from scratch. 
The Builder is designed with the aim to allow you to leverage the power of AI to enhance your reputation and provide value. 
As stated previously, the AI Builder eases the creation and recreation of pages, including optimized landing pages, and website structures and designs, all through a few clicks and without any code. Think of it as having access to unlimited website templates of any niche through the simple step of copying-pasting the URL.
You can customize the unlimited web page templates by adding a variety of design elements, tweaking the structures, and customizing the web pages with advanced widgets, creating websites you never thought possible. It's truly incredible.
10Web also allows for drag-and-drop on top of all the WordPress-specific customizations, all from one unified dashboard. Did we mention that the 10Web Builder plugin is an add-on with premium features, on top of Elemento, so no extra learning is needed to make your website as adaptable and customizable as possible? 
AI Builder paid plans also give you access to the 10Web platform, which ensures a high level of security, backup, and speed optimization.
10Web alleviates you from manual work by automating maintenance, guaranteeing reliable hosting with high uptime, and performing speed optimization that gets you a 90+ PageSpeed score, ensuring that web developers, designers, marketing agencies, and all their clients stay satisfied. 
Maximize your value, while minimizing the time spent.

For a quick summary, web developers, designers, marketing agencies and freelancers will 
save time building websites by speeding up website creation by 60%

edit on an AI-generated layout instead of starting from scratch

receive 100% customizable templates from any website 

have websites hosted on 10Web Google Cloud Partner hosting with 99.9% uptime

receive automated speed optimizer, producing websites with an automatic 90+ PageSpeed and improved Core Web Vitals.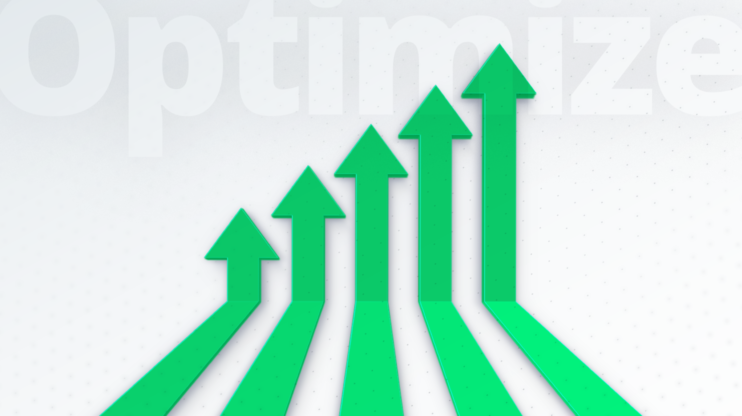 How has the AI Website Builder improved?
The journey of the AI Builder has truly been an incredible one. We never cease to amaze with our creative and innovative genius. 
A new AI algorithm 
Our new AI algorithm is all about enhancing your user experience and allowing you to more easily edit created pages. With the new algorithm, you will receive a more simplistic, flexible, and faster layout, better and systematic styling, and more effective creation of widgets. Best of all, you will no longer have to worry about broken elements with our new algorithm.   
Adding additional pages
We are all about improving accessibility and usability. Now, all our users can add additional pages from the 10Web dashboard. This means that adding additional pages is no longer limited to websites initially created with the 10Web AI Builder. Adding pages is possible regardless of the website theme and builder. 
Let me also introduce our premade pages. These are developed pages that can be added to your website to further ease the creation process and make it as effortless as possible. The premade pages include "About Us", "Contact Us", "FAQ" and others. 
Seamless styling
When adding pages to your existing website from the 10Web dashboard, these pages will automatically inherit the styles, the header, and the footer from your existing website with the help of our AI. You will no longer have to worry about technicalities and ensuring consistency between pages. All you'll have to do is add the content of your newly added pages. The styling applies to premade pages and pages created with AI Builder.
What are the next steps to improve the AI Website Builder?
Our ambitious team of software and machine learning engineers is tirelessly working on optimizing our services to meet the demands of website owners. Our AI Website Builder is no exception.
Currently, we're dedicated to enhancing the recreation capacity of our Builder. It's of great significance to us that the final output is as flawless and precise as humanly possible.
Generally speaking, our ultimate goal is to optimize the AI Website Builder for complicated user interfaces, such as eCommerce websites. Our ultimate goal is to create a universal product that the majority of website owners can profit from. For that, we need to make sure that our product is multifunctional and doesn't exclude certain niches of the web development industry.
Now, these are the problems that we're currently aware of and are relentlessly trying to resolve sometime in the near future. If you want a more detailed picture of what's coming soon, take a look here.
This said, we're sure that there are some existing issues that might have escaped our attention given that the product is brand new.
For this, we can't stress how important it is that we receive customer feedback enough. It's the only way we can improve the quality of our product. Which is why we'd like to ask our customers to openly communicate with us any sort of difficulties they have with this product, no matter how small or unimportant these may seem. To our readers that have not yet signed up for our services, we once again would like to highlight the option of using our 3-day trial, testing our AI Website Builder, and sharing with us your thoughts regarding this new invention.
Get a head start on website creation with AI
Create a custom website tailored to your business needs 10X faster with 10Web AI Website Builder!
Get a head start on website creation with AI
Create a custom website tailored to your business needs 10X faster with 10Web AI Website Builder!
Having shared with you some details about our new product, we'd like to know where your thinking is regarding artificial intelligence in general. Do you support this type of development or are you more of a skeptic? Leave a comment to share your thoughts or ask further questions!
FAQs
Given that we're introducing a brand new product to the website hosting market, we understand that there's some confusion about the functionality and potential of this new invention. So, we hope that this FAQ section will give you some much-needed answers to your burning questions.
Can I have copyright issues when recreating a 3rd party website?
The copyrights of every website you've created with the AI Builder belong to you. How come? Simple, because the AI Builder doesn't copy the code of the original website.
When it comes to the content (images, text, etc). of the original website, however, you have to take into account that it might be protected by copyright laws. That's why you're obliged to alter the original content.
How is your AI Website Builder different from others?
If you search for AI Website Builders on Google or any other search engine for that matter, you'll find a lot of articles that deal with this topic and offer a list of providers who offer AI Website Builders.
But there's a catch. Those AI website builders aren't actual AI Website Builders. They are normal website builders who rely on automation to make the process of website management easier. For instance, you'll get easy-to-handle image editing tools, production-ready templates, great customizing options, SEO-friendly solutions, such as automated XML and HTML sitemaps, and so on and so forth.
Here's the thing though – we at 10Web already provide this type of website building services, and they come with every plan. That's why we can tell you with utmost certainty that this type of website builder isn't, technically speaking, what an AI Website Builder is. It's simply a website builder with some automated features, but it's not the real deal, because you still have to do it manually.
What we offer in comparison is way more than that. We offer a Website Builder that automates 90% of the website creation process. It is thanks to this that you can recreate your website by only entering the URL of the website you want to copy. There's no manual work required. Every element of the website is created with artificial intelligence. If you want to customize it or change content, you can do so via our regular Website Builder based on Elementor. It allows you to edit the new copy of your website via drag-and-drop. It can't get easier than that.
Is the AI Website Builder free?
Yes and no, it depends on how you look at it.
It's free because it's available in all our automated WordPress hosting plans. Meaning that if you're hosting your website on 10Web and have subscribed to our personal plan, you only have to pay a monthly price of $10, and our AI Website Builder is included for free. If you're hosting 10 or more websites on our platform, then you only have to pay $6 per website. Our pricing scheme didn't and won't change because of this revolutionary extension of our services. We like to keep things stable when it comes to pricing, as we know how confusing it can get when providers keep changing their prices or aren't transparent about them.
Does the AI Website Builder replace human web designers?
At the risk of provoking a storm of complaints, we'd like to answer this question with a "
mostly yes
." The process of building a website and creating the perfect site design and structure is something that you'll be able to handle yourself in a matter of minutes, no web designers necessary.
This being said, we understand the current debate about artificial intelligence and how it's replacing human work. But, at the same time, if we look at it on a more abstract level, artificial intelligence is where all businesses are headed. We're living in the age of digitalization, whether we like it or not. It's not something that's being imposed on people, there's an active demand for it. So, it's not really about personal preferences, it's something that's taking over every market.
But, if it's any consolation, the introduction of our AI Website Builder won't completely render an entire field of work extinct. While it accelerates, facilitates, and improves the process of website recreation, other aspects of website management still require the expertise of web designers. For example, once you have a new copy of your existing website, you'll need help editing and customizing your results, assuming that you don't want to publish the same content over and over again without any adjustments or substantial changes.
This said, this new innovation on the website hosting market is a giant step towards full automation of the website building process.
Can I recreate a website built with Wix?
For those of you who don't know, Wix is a platform that allows you to build your website via drag-and-drop. Its ease of use is something that's very welcomed by people who have no technical background whatsoever and want to create a website without using coding.
Not to toot our own horn, but it's something that we at 10Web offer as well with our automated WordPress hosting services. But let's not digress.
Now that you're acquainted with Wix, here's your A to this Q: Sure, you can use our AI builder to recreate a Wix-built website. That's what's great about having an actual AI Website Builder. It offers new opportunities and a lot of flexibility for website owners.
The ability to convert any type of website to a WordPress site is something unique to our AI Website Builder. You may find providers offering website conversion services, but be aware that this is a false advertisement. What they actually offer is to manually convert your site by, for example, turning your gallery into a plugin and lots of other cumbersome and time-consuming tasks.
Our AI builder, on the other hand, takes any website as an input and automatically turns it into a WordPress site without any additional costs. This is what real conversion is and should be about.
Moreover, when transferring a website to a different host, you usually have to worry about the safety of your data, the formatting, your SEO achievements, and much more. And if something goes wrong, you'll have to make adjustments manually to make sure that your website's design stays the same.
With our AI builder, you don't have to worry about compatibility issues with your new hosting provider. Everything is done automatically without any additional effort.
What are the shortcomings of our AI Website Builder?
Well, for starters we're talking about a brand new product. So, obviously, there's a possibility that we come across some bugs or, more generally put, shortcomings. For you to be able to make an informed decision, we feel that it's our responsibility to be open about the temporary shortcomings of this new product.
As of right now, the AI Website Builder works best for optimized landing pages. It doesn't work well with highly functional pages, such as shops, forums, animated, and large news pages.
Another shortcoming is that our builder is mostly optimized for left-to-right languages and not hieroglyph-based scripts. More specifically, the recreation of websites containing other languages, such as Chinese or Arabic, might not run as smoothly as with English, German, Russian, or Hindi. This is a major concern for us because it's very important for us to reach an international audience. We want people all over the world to be able to benefit from our state-of-the-art services.
To avoid any misunderstandings, we're in no way saying that our product doesn't work for pages other than optimized landing pages or pages that contain languages other than the Latin ones. We're merely taking a preventive approach to manage your expectations by highlighting that there's a possibility that for certain pages our AI builder might not work as well.
If you want to be 100% sure whether our product works well for the pages you want to recreate, you can do so without any commitment whatsoever. Feel free to use our non-binding 3-day trial with one hosted site provided for tests. And don't worry, there's no credit card requirement.