3.2
12 K+
Most Powerful WordPress Ad Management Plugin
The easiest way to manage your website's banner ads.
Buy Now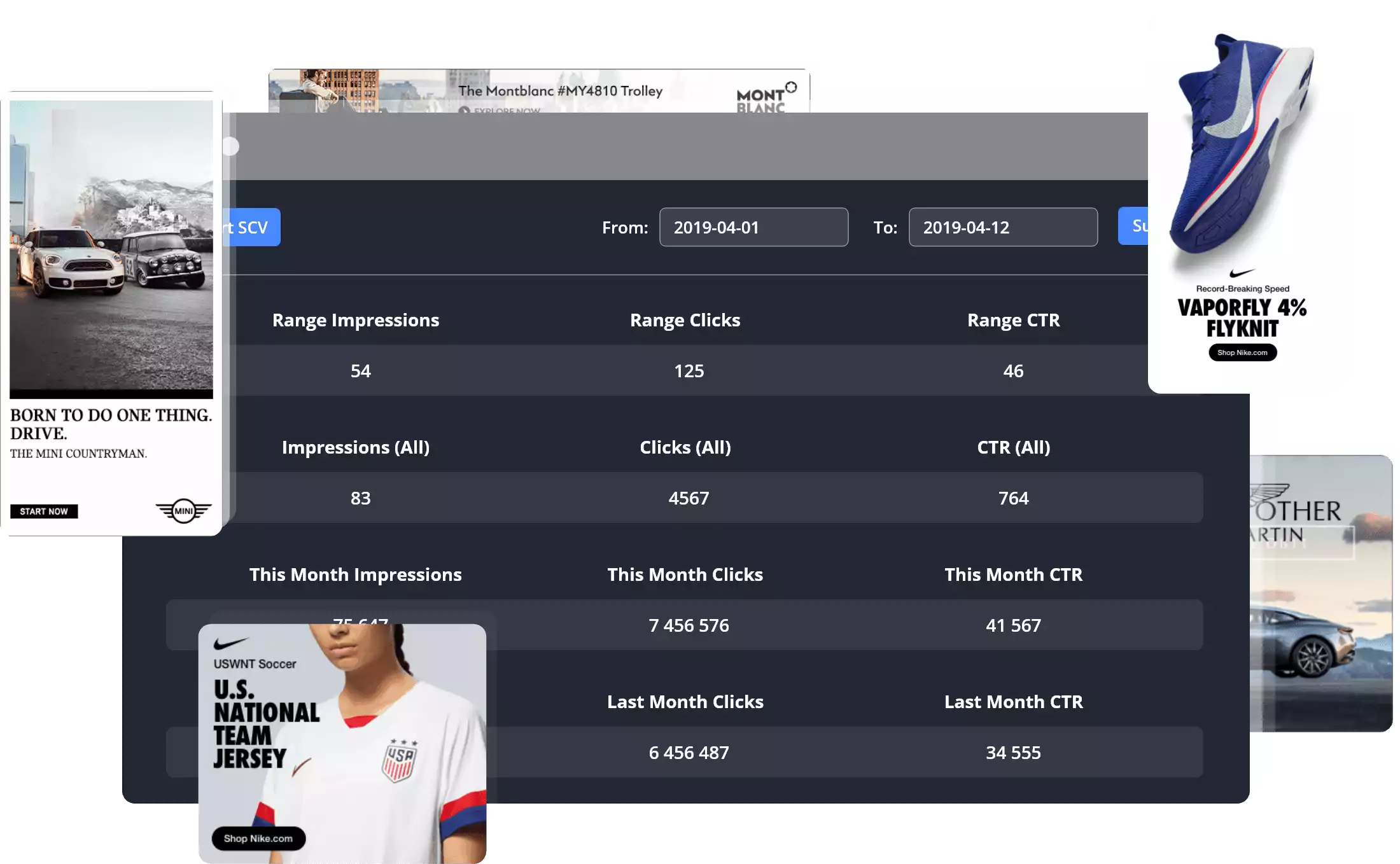 Looking for the best tool for monetizing your website?
Struggling to find the precise target audience for your ads?
Do you need detailed reports about ad performance?
Are you tired of manual ad placement?
Features
Ad Scheduling
Predefine your ad distribution time frame by choosing the start and end dates.
Simple Placement
Select all your pages, a specific category or a single page to display an ad.
Set Campaign Limits
Automatically finish the campaign when impressions and click limits are met.
Responsive and Mobile-Friendly
Your ads will look as beautiful as they are on any screen — mobile to desktop.
Geo Targeting
Target specific locations — countries, cities, and states — where you want to display your ads.
AdBlock Detection
Detect ad blockers on users' browsers and set up a message to request disabling them.
Device Targeting
Target users based on the devices they use: smartphones, tablets or PCs.
Import and Export
Run the same campaign on multiple websites by exporting and importing existing ads.
Precise Statistics
Get the most detailed reports with Google Analytics, Piwik Analytics, and Ad Manager's internal tracker.
User Role Management
Define permissions for user types to create, publish, edit and delete adverts.
Customer Care
Fast response time
You'll never have to wait more than 5 minutes.
Quick issue resolution
Resolving an issue takes 24 hours max.
Ask any question anytime
We're ready to take on any WordPress question.
Let's See What Users Say about Ad Manager
3.2 Based on 9 Real Users Reviews
Love the targeting option of the plugin. I can choose which ad to add to each category posts, saving lots of time. This way no client see unrelated ads and everyone's happy. Thank you.
I was a user of the free version of AdRotate for a number of years but my ads didn't always display properly and I was getting fed up of them reducing the functions of the free version and making them only available on their paid version. This was far too expensive for me as I run a banner exchange system for my clients and don't yet earn any money directly from serving ads.Your plugin does everything I need for now on the free version and is less complicated to set up. My ads also display a lot better. Thank you!
We replaced another ad plugin with this one and it has worked well and been easy to use.
Monetize Your Website with Ad Manager
Buy Ad Manager
Start Your First Campaign
Profit!