4.6
1+ million
Most Powerful WordPress Event Calendar Plugin
Create Your Events, Organize into Calendars
Buy Now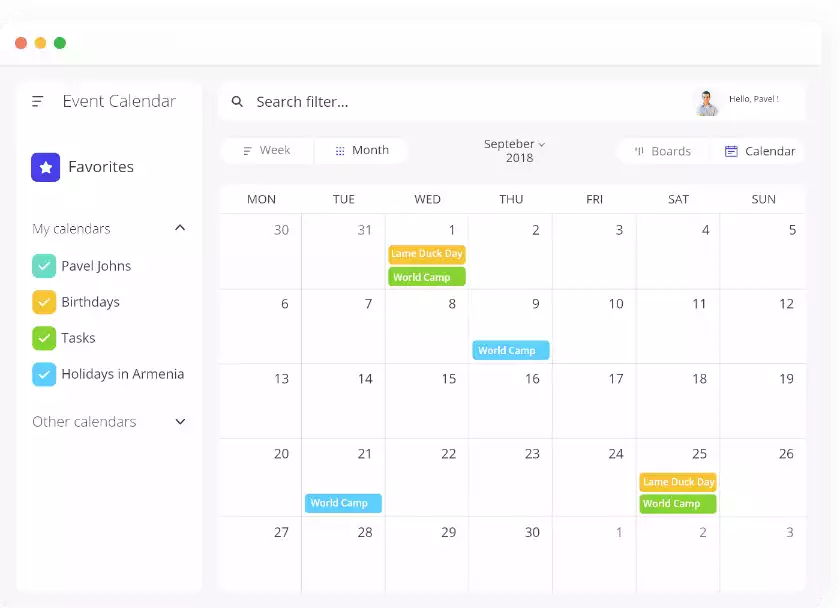 Can't find a calendar plugin that's both user-friendly and powerful?
Is it difficult to create a calendar that goes perfectly with your website?
Are your events not reaching a wider audience?
Tired of wasting hours managing events?
Features
Responsive & Mobile-Friendly
Your calendars will look great across all desktops, mobile devices, and tablets.
Social Sharing
Let your visitors share your events on Facebook, Google Plus, and Twitter.
Unlimited Events & Calendars
Create as many calendars and events as you like.
Calendar Widget
Display a calendar widget on the sidebar areas of your site.
Recurring Events
Create recurring events with any repeat rate.
Google Maps Integration
The plugin is integrated with Google Maps to help you display event locations.
Customizable
Easily customize the look and content of your events.
Organizers & Venues
Provide details about the location of your event and organizers.
Event Categories & Tags
Tag and assign categories to your events.
Multiple Calendar Views
Seven different views: Month, Week, Day, List, Posterboard, 4-day, and Map.
Tune Up With Extensions
Extensions Available in Plugins Bundle
Event Tickets
Easily manage and sell tickets for your events.
Frontend Management
Allow your users to add/delete and manage events directly from the frontend.
Upcoming Events
Display upcoming events within a customizable timeframe in a widget.
Import/Export
Import and export your calendars, events, categories, venues, organizers, and tags.
Custom Fields
Add extra fields to provide more detail and information to your events, venues, and organizers.
Subscribe
Allow users to subscribe to your events based on category, tag, organizer, and venue.
Export to GCal/iCal/Outlook
Allow your users to export events in CSV and ICS formats and import them into iCalendars, Google, and Outlook calendars.
Embed
Display your events and calendars on other websites with a simple embed code.
Filter
Help your users filter and browse events based on their preferences.
Countdown
Add a countdown to any of your calendar events as a widget or a shortcode.
Views
Display events within a certain timeframe with 7 different views in any of your posts or pages.
iCal Integration
Link event calendar to your iCAL to import your events.
Google Calendar Integration
Link event calendar with your Google Calendar to import your events.
Customer Care
Fast response time
You'll never have to wait more than 5 minutes.
Quick issue resolution
Resolving an issue takes 24 hours max.
Ask any question anytime
We're ready to take on any WordPress question.
Our customers will tell you the rest.
4.6 Based on 215 Real Users Reviews
This plug-in has been great for me overall. I love the selection of tones that are available – all in the free version, no less! – and the plug in takes into consideration all of my calendar needs, from the beginning of the day to the end. My experience has been so great with the free version that I am considering upgrading to the pro version. I have been really impressed by these guys, and they will really surprise you by how much work they put into their pug-in. Highly recommend!
I have used many calendar plugins over the years and this is far and away the best I have found. I have complete control over the color scheme and it has all the features I need. Also customer support is excellent.
This team knows how to make things right when they could be very wrong! They saved me so much time with their excellent service and support, and the plugin is beyond awesome. Easy functionality and beautiful calendar, you can't go wrong. best one out there. Purchase this plugin, you won't be disappointed!
Showcase Premium Events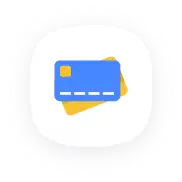 Buy Event Calendar Premium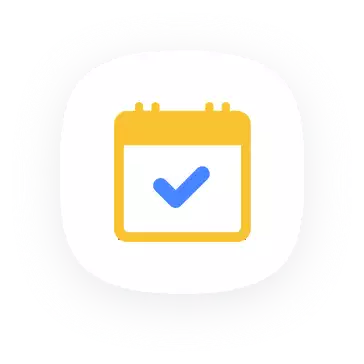 Add Events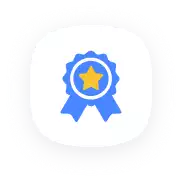 Publish the Calendar