Form Maker
4.5
770 reviews
4+

million
downloads
Mobile-Friendly
Drag
& Drop
Form Builder
Join 3,000,000+ Professionals Who Build Forms
and Surveys with Form Maker
Watch Video
Available Form Types
Contact Forms
Survey Forms
Registration Forms
Feedback Forms
Newsletter Forms
Payment Forms
Is it Hard To Create
A Complex Form?
Is it hard to find a form
with all the advanced
features?
Does it take too much
time to create a
long-form?
Do you want to match
your forms with
website's design?
Build complex forms easily
with powerful features
Drag & Drop Form Builder
Build functional forms with just a few clicks without writing any code
Responsive &
Mobile-Friendly
Your forms will look perfect on all screen sizes: mobile, tablet & desktop
Form Templates
Use one of the 5 pre-built form templates to save even more time
Payments are easy
Collect payments & donations with built-in PayPal & Stripe gateway integrations
Conditional Logic
Creating forms with advanced conditional logic has never been easier
Submission Management
Track and export all your entries, set automatic email replies, and more
Spam Protection
Add captchas and block IPs to protect your website from spam
All Field Types
Choose from 43 different form field types to create just the form you have in mind
Easy to Embed
Embed forms into blog posts or display them as popups, top bars or scroll boxes
Customizable Themes
Pick from 15 beautiful fully customizable themes to fit your design
Multi-Page Forms
Split long forms into multiple pages for better UX
File Uploads
Allow users to upload files along with form entries
Level Up with Extensions
Save Form Progress
Let your users save incomplete entries so they can continue whenever they want
Conditional Mailing
Send custom email notifications to recipients depending on submitted forms
Export/Import
Export forms and entries as XML files and then import them into another website
WordPress Registration
Create WordPress user registration forms and grow your website's user base
PDF Integration
Create PDFs using content from submitted entries
Google Drive Integration
Store all received form attachments directly on your Google Drive
Calculator
Create forms with automatically calculated fields
Pushover
Receive real-time notifications of new user submissions on your phone
Mailchimp Integration
Build Mailchimp signup forms and grow your list of leads
Post Generation
Allow your users to submit guest posts through form submission
Dropbox Integration
Upload form entry attachments directly to Dropbox
Stripe
Let users make credit card payments via Stripe, and receive them directly
Webhooks
Easily connect your CRM system or email marketing service to forms
24/7 Live Chat Support
Ask any questions anytime.
We're ready to take on any WordPress
question.
Pricing Plans
Free
Basic
Pro
Plugin Bundle
Don't ask us. Ask our customers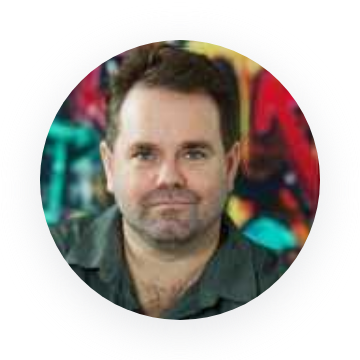 FINALLY!! A form plugin that does it all !!!
A contact form that allows me to place fields in columns (many form editors SUCK at this point- never again "Smart Grid-Layout Design"), a contact form that works (never again "Contact Form 7"), and one that stores contacts/messages (never again "CF7" which needs "Flamingo").
- Luke
Luke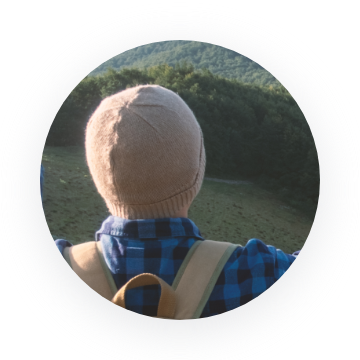 I will give this plugin more than 5 stars!
The level of control is extremely nice - even with the free version - though I quickly purchased the PRO version! And the level of customer service in troubleshooting forum questions is incredible! Very impressed with the plugin - even more so with the way they interact with and help users get to what they need!
- JonathanWilson99
JonathanWilson99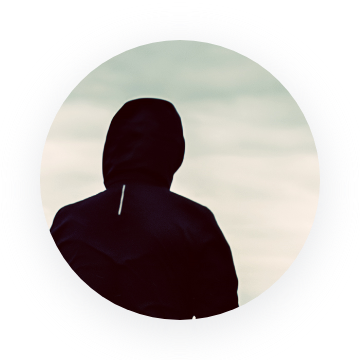 Exceptional plugin!
This is the best plugin for creating functional forms and very user friendly even for the none technical users.
Absolutely recommend everyone to use this one. The collection of payments and submission management are so easy with form maker. Thanks a lot guys!!!
- denisecox
denisecox
FAQ
What is Form Maker used for?
Form Maker is a modern and intuitive plugin for building online application forms. It lets you build personalized, perfect-looking responsive forms with its elegant drag and drop interface.

You can create custom forms free of additional coding, with just a few clicks. The functionality of Form Maker is excellent for any kind of online questionnaires.

Form Maker can be used for creating multiple types of forms, including contact forms, registration forms, application forms, quizzes/tests or survey forms, online order forms, and much more. Form Maker includes various types of fields which can be modified and edited.
Who should use Form Maker?
Whether you are a WordPress beginner, business owner, or a web guru, Form Maker is the perfect choice for you.
Do I need coding skills to use Form Maker?
The dynamic web form builder tool comes with clean visual tools and options, and you do not need to have any web development skills to build a form.
What styling options do the forms include?
Form Maker plugin comes with 14 customizable themes, which you can use to design your forms. Each theme of Form Maker provides a set of user-friendly options to change font size, alignment of the form, colors, modify paddings, and more.
What verification methods does Form Maker use?
This secure form maker uses modern verification methods, such as ReCaptcha version 2 and ReCaptcha version 3 ,including invisible ReCaptcha. The tools also include client-side and server-side verification, Anti-Bot Protection against submissions of forms from bots, and the Limit Single IP Submissions blocking an IP address from sending forms if a form from that IP address was sent 5 times within 20 seconds.
Can I create an online order form with this plugin?
Yes, you can create an online order form and let your users make credit card payments via Stripe and PayPal, and receive the payments directly.
Can I use Form Maker to create a registration form?
You can register users on your website with the help of Form Maker WordPress Registration Extension ( Available in Plugin Bundle ).

You are able to ask users to provide username, email address and password for their account. The registration of users is done upon completing the form created by this visual form builder plugin.
Can the form submissions be shown to site visitors?
Form Maker plugin allows you to publish submissions on the front-end of your website.

This form creator plugin lets you select user roles which will be able to view the published submissions. This can be done from Form Options > General Options section. Also, in the same section, you are able to choose fields to hide from front-end submissions.