4.5
358 K+
Most Powerful Google Analytics Plugin
All Reports in Your WordPress Admin Area
Buy Now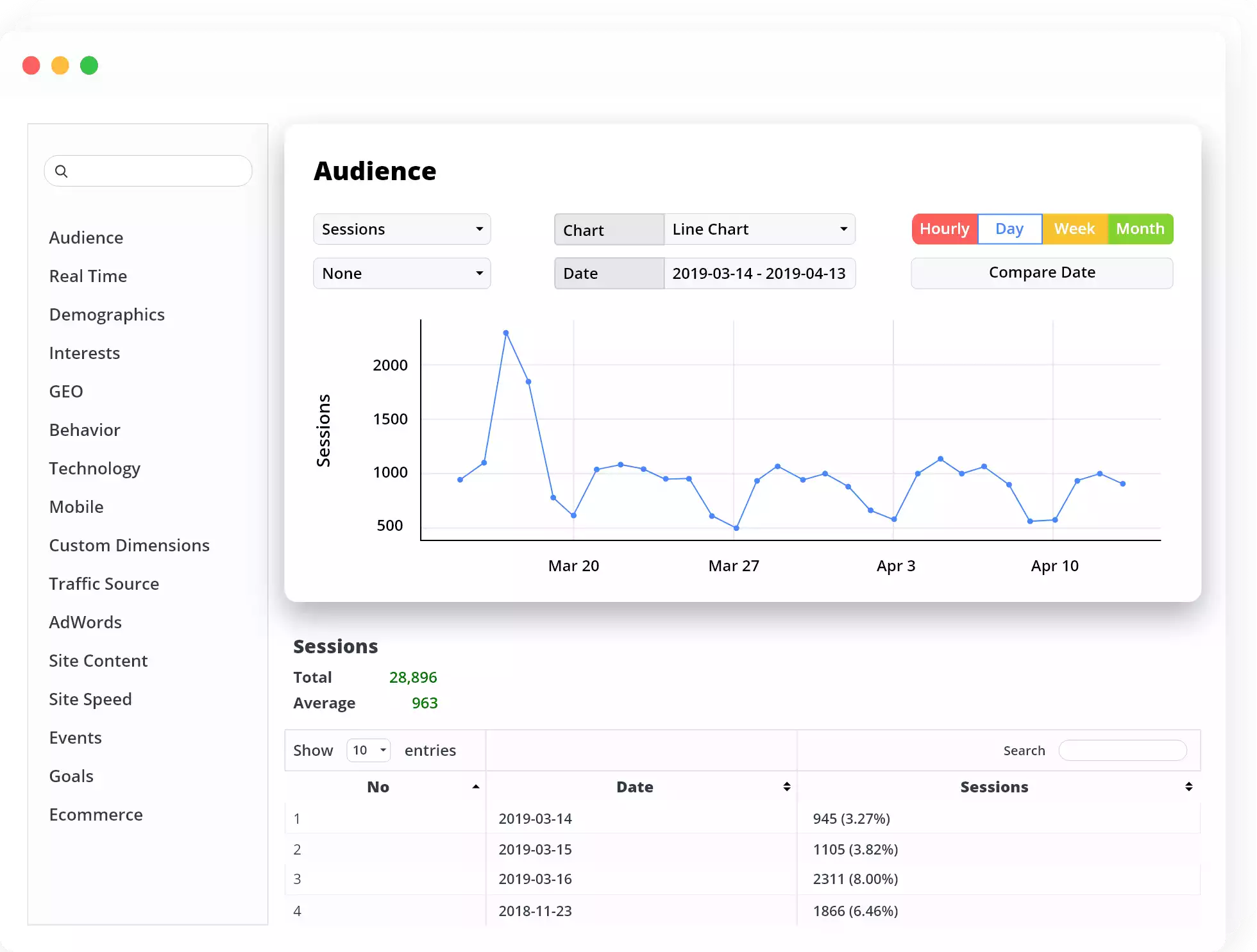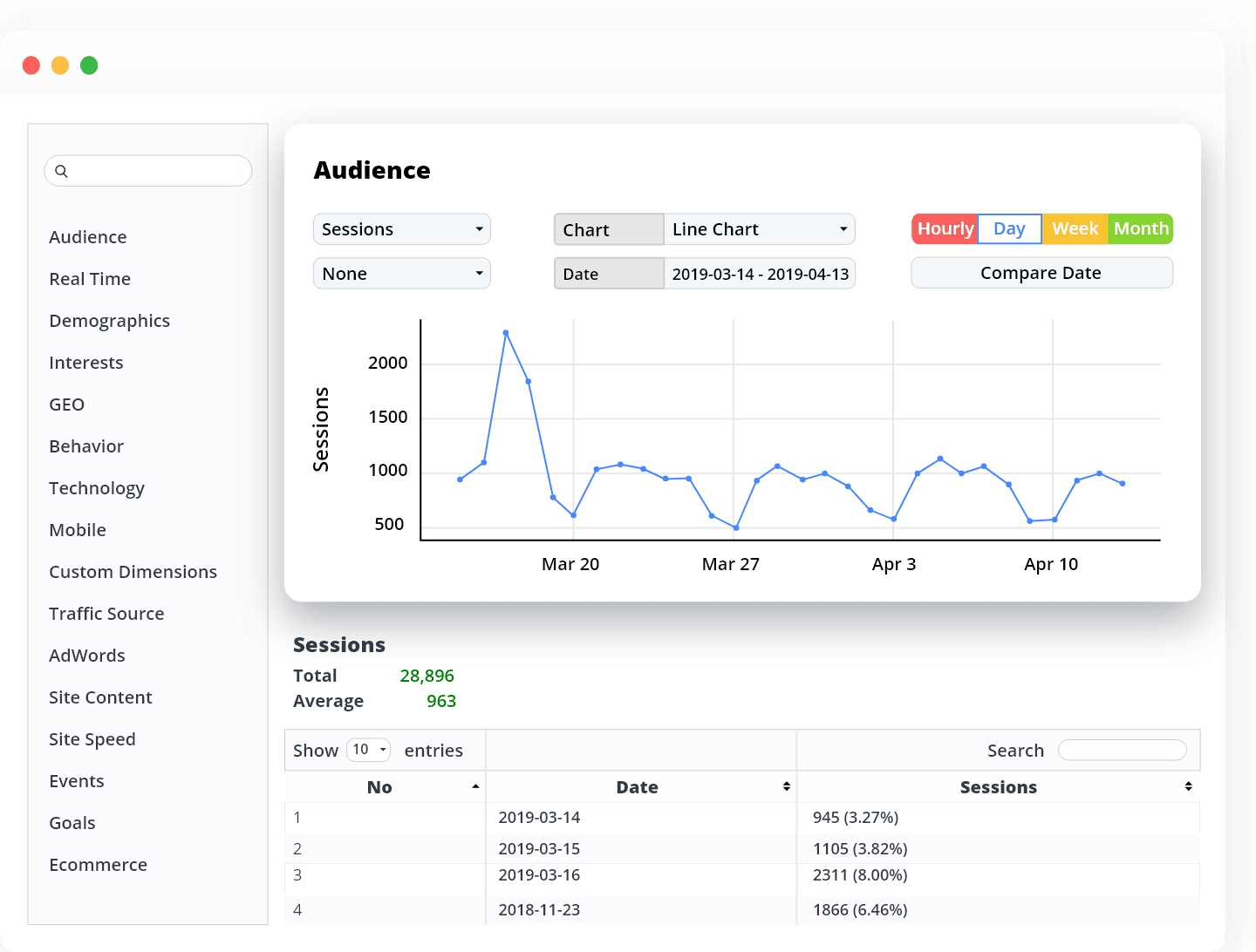 Is Google Analytics hard to use?
Is it hard to customize Google Analytics reports?
Tired of leaving your website to track your visitors?
Can't find how to monitor very specific metrics?
Features
All Analytics Reports
Every type of report you could ask for, straight to your admin area.
Custom Reports
Pick the dimensions and metrics and decide how they should be displayed.
Front-End Reports
Present page traffics and statistics on frontend of a website.
WordPress Dimensions
Setup Users, Post Type, Category, Publications date and Tags as custom dimensions.
E-Commerce Tracking
Check revenues, and more with e-commerce reports.
Alerts and Notifications
Receive custom notifications and alerts on specific triggers.
Goal Management
Add and manage goals all within your WP dashboard.
CSV Export and Email
Export reports in CSV and send automated email reports.
Adsense & Google Ads Integration
Data from Google Ads and Adsense accounts to your WP dashboard.
Custom Tracking Code
Set custom tracking codes to exclude traffic from certain users, role types, IP address, country, city or region.
Customer Care
Fast response time
You'll never have to wait more than 5 minutes.
Quick issue resolution
Resolving an issue takes 24 hours max.
Ask any question anytime
We're ready to take on any WordPress question.
Let's See What Users Say about the Analytics Service
4.5 Based on 97 Real Users Reviews
Easy to use, awesome options, like it a lot. When using the plugin you do not need to access to your account at Google Analytics. The plugin provides almost all the options available on analytics. One of the most important features is that it is fully responsive. I had been using Google Analytics by Monster Insights for a long time and switched to Google Analytics Plugin – it's all in one plugin.
The only thing that i can say is "Just try it!" After having this plugin you'll understand that all the Analytics Plugins you checked before just had zero functionality.
This is one of the plugins I use for every single site I set up. Reliable, useful and top-notch. Thank you!
Customize Your Analytics With Premium
Buy Google Analytics premium
Login with your Google Account
Track your traffic