3.8
58 K+
Customizable Drag&Drop MailChimp Plugin for WordPress
Easily build complex subscription forms and grow your email list
Buy Now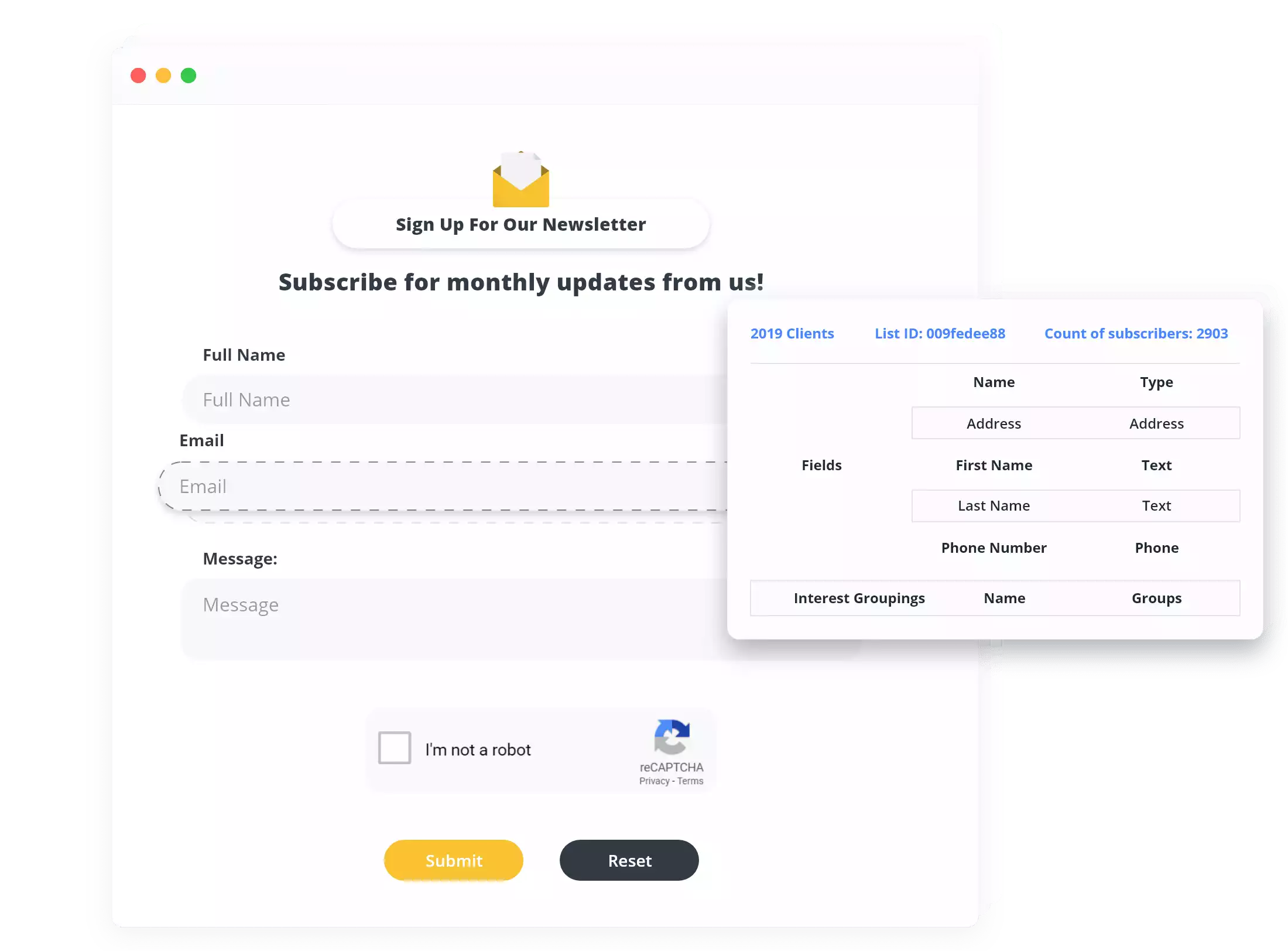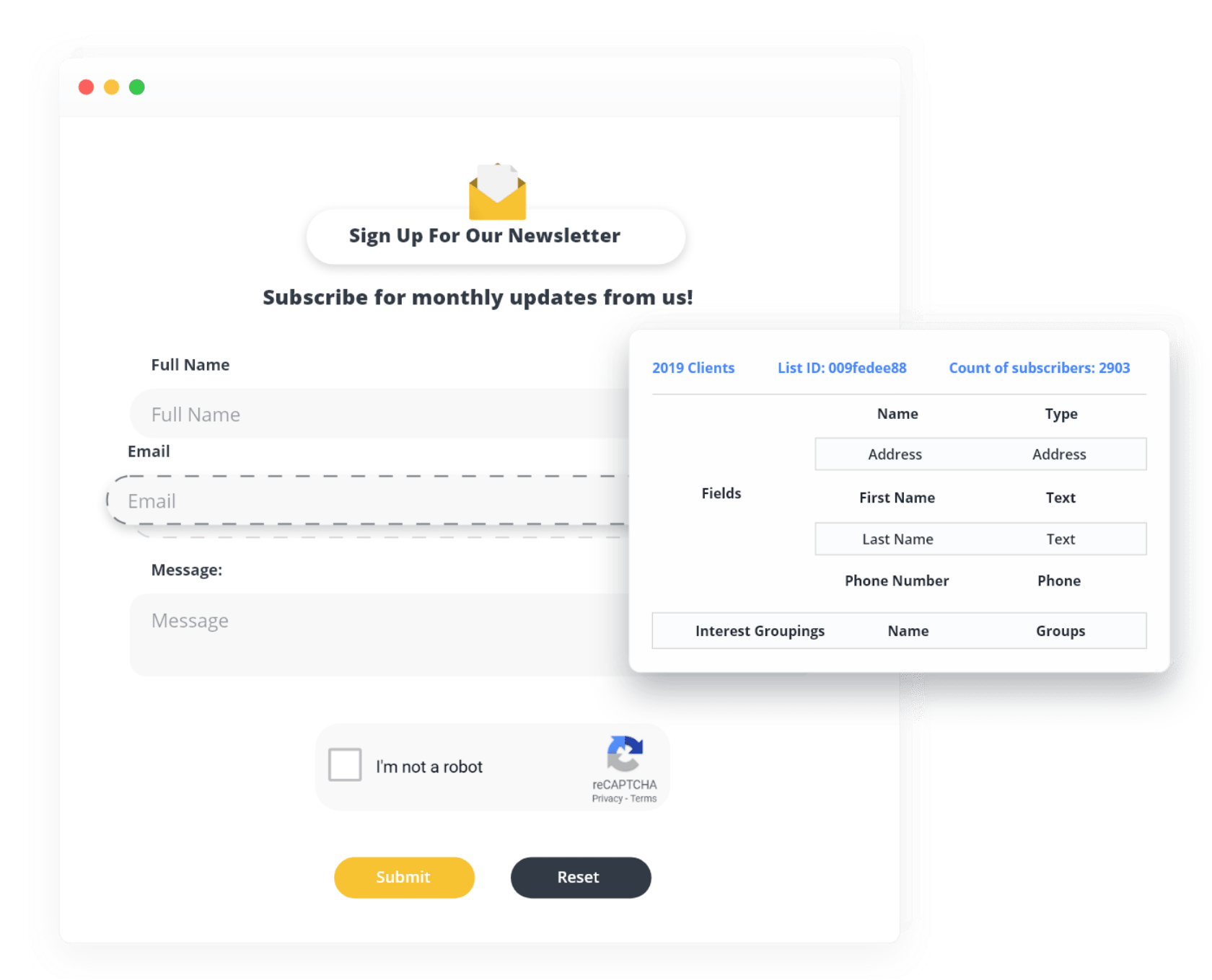 Is integrating MailChimp on your website a struggle?
Do you find standard subscription forms too limited?
Looking for a way to gather additional data from your visitors?
Is it hard to match your forms with your website design?
Features
Easy Setup
Use the API key from your MailChimp account to connect in a click.
Protection from Spam
Set up a Captcha to avoid spam.
Variety of Custom Fields
Choose from a variety of custom fields to build just the form you need.
Conditional Logic
Automatically show or hide form fields depending on selected conditions.
Drag-&-Drop Interface
Just drag and drop field elements to build a form in a few clicks.
PayPal Integration
Directly receive PayPal payments from subscribed users.
Multiple Display Options
Choose one of the four ways to display your forms: Embedded, Popup, Toolbar, and Scrollbar.
Submission Manager
Get an in-depth overview and statistics of your submissions.
Customizable Notifications
Send out custom subscription emails for each form. Customize thank you messages, error messages, etc.
Export Submissions
Export lists and submitted data in CSV/XML format.
Pre-Built Themes
Choose one of our thirteen themes or create your own.
Customer Care
Fast response time
You'll never have to wait more than 5 minutes.
Quick issue resolution
Resolving an issue takes 24 hours max.
Ask any question anytime
We're ready to take on any WordPress question.
Read Our users' reviews
3.8 Based on 23 Real Users Reviews
I've spent a lot of time looking for Plugins that allow you to easily format Mailchimp for free. This one does the trick!
Once I installed and connected the plugin to my account, it kind of got a hint of automatic service. It allowed to choose the list, the form and got me straight to the form creation. This is how nice people save your time. Plus it included my theme styling option, which is cool as well.
I have been using a form plugin and was trying to integrate it with MailChimp and it turned out it takes a lot of integration to make those two work together. I was sooo disappointed. And I came across this plugin, which made my recovery way faster. In just a few minutes I created a form which got automatically integrated with my MailChimp forms. Thanks God!
Steps for integrating MailChimp
Buy WD MailChimp Forms
Build a subscription form
Publish your form