4.5
2+ million
World's Most Functional Drag&Drop WordPress Slider Plugin
Create beautiful mobile-friendly sliders in minutes
Buy Now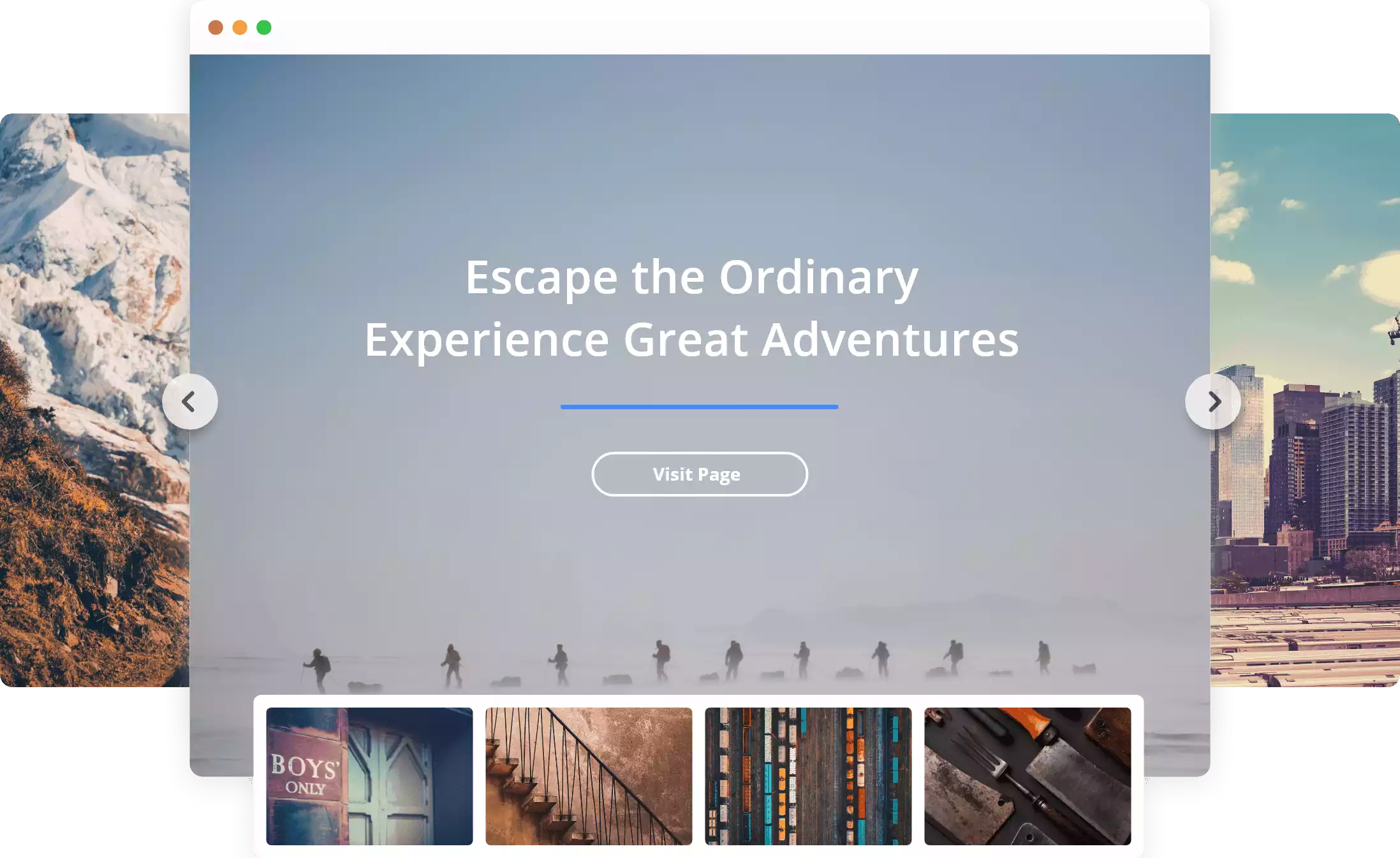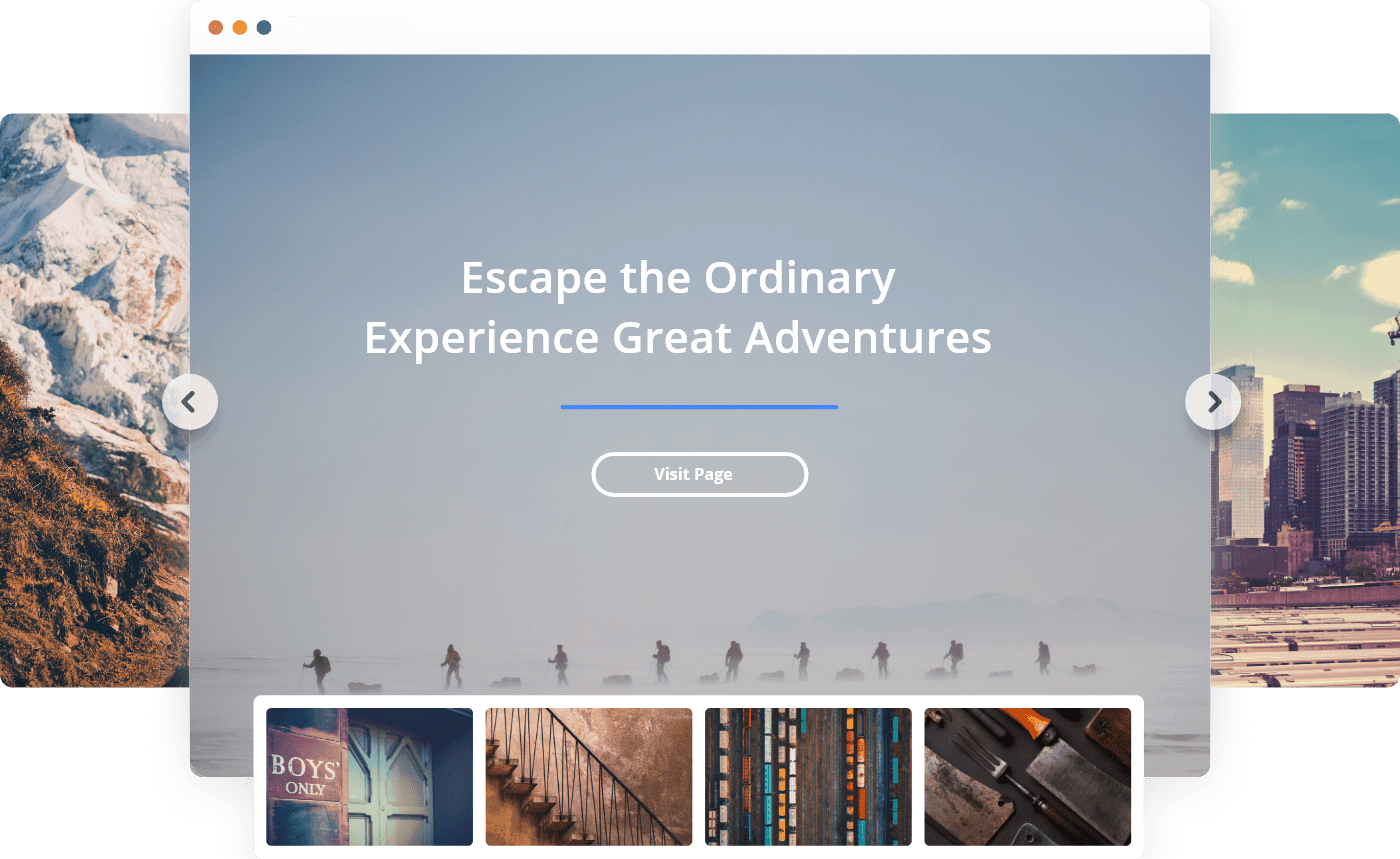 Is adding a slider to your website difficult and time-consuming?
Is it hard to create the slider you have in mind?
Struggling to present your visual content beautifully?
Spending hours searching for the perfect slider plugin?
Features
Drag & Drop Interface
Use intuitive drag-and-drop interface to manage slides & layers.
Video Slides
Easily upload or embed Youtube, Vimeo and other videos into your slide.
Responsive & Mobile-Friendly
Your sliders will look great on any device and resolution.
Carousel Slider
Use this effect to display your content in an eye-catching way.
Full Width Slider
Make your slider span the entire width of the browser.
Parallax Slider
Use this effect to give your multilayer slider an illusion of depth.
Customizable Layers
Add Text, Image, Video, Media, Social and Hotspot layers.
Post Slides
Display all post types as a customizable slide.
Transition Effects
Choose from Fade, Blind, Cube, Slice and 23 other transition effects.
Google Fonts
Choose from the full 700+ list of Google fonts for your slider text.
SEO-Friendly
See your slides ranking high on Google.
Customer Care
Fast response time
You'll never have to wait more than 5 minutes.
Quick issue resolution
Resolving an issue takes 24 hours max.
Ask any question anytime
We're ready to take on any WordPress question.
Or just ask our users
4.5 Based on 285 Real Users Reviews
I really love this plugin. Real simple to use and has minimal learning curve. Lots of functionalities and tons of flexibility! Thank you for making this happen.
I tried about 10 of these and this was the only one that simply worked easily. It was the only that took my pictures and resized them to exactly the size I wanted with no effort on my part. I simply works really well.
I use it on almost all my client sites and personal sites. Never had a problem or error. it is a great slider. Recently I upgraded to the paid version and it is wonderful. Now I can do more then ever.
Create Premium Sliders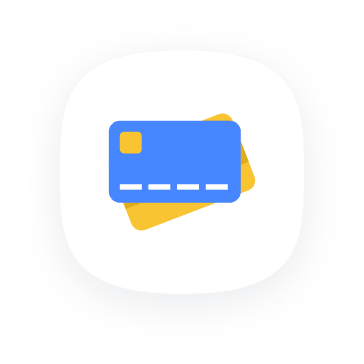 Buy Slider Premium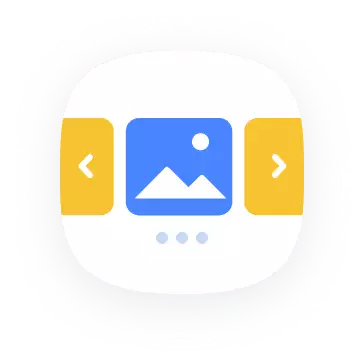 Build a slider in a minute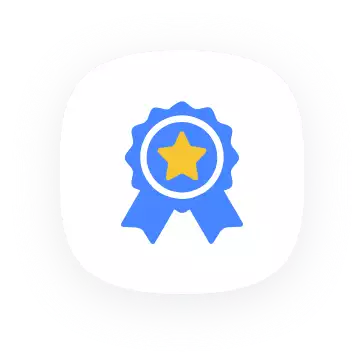 Publish your slider