4.4
889 K+
The Amazing WordPress Calendar Plugin
Organize and display events on your website with beautiful Calendar views
Buy Now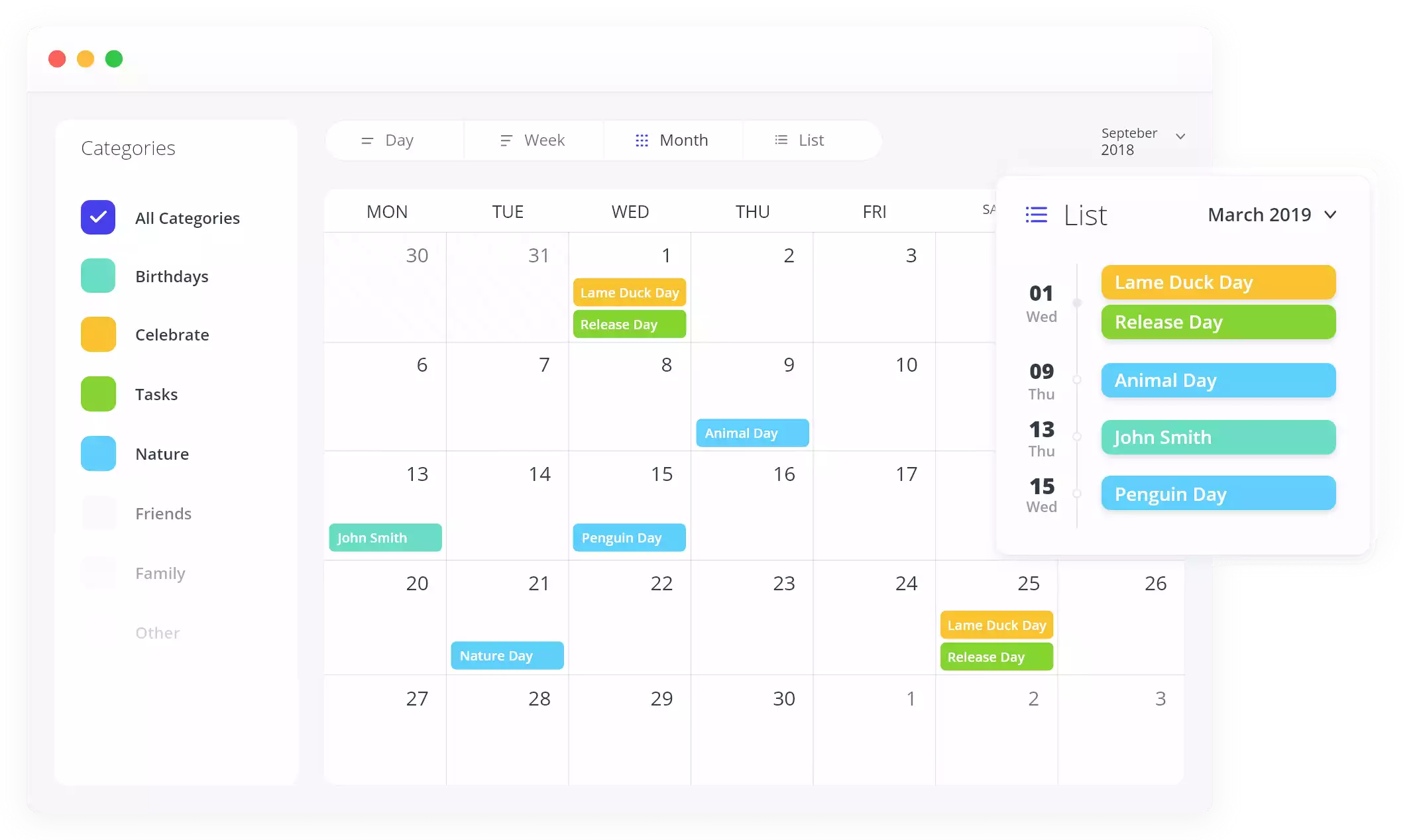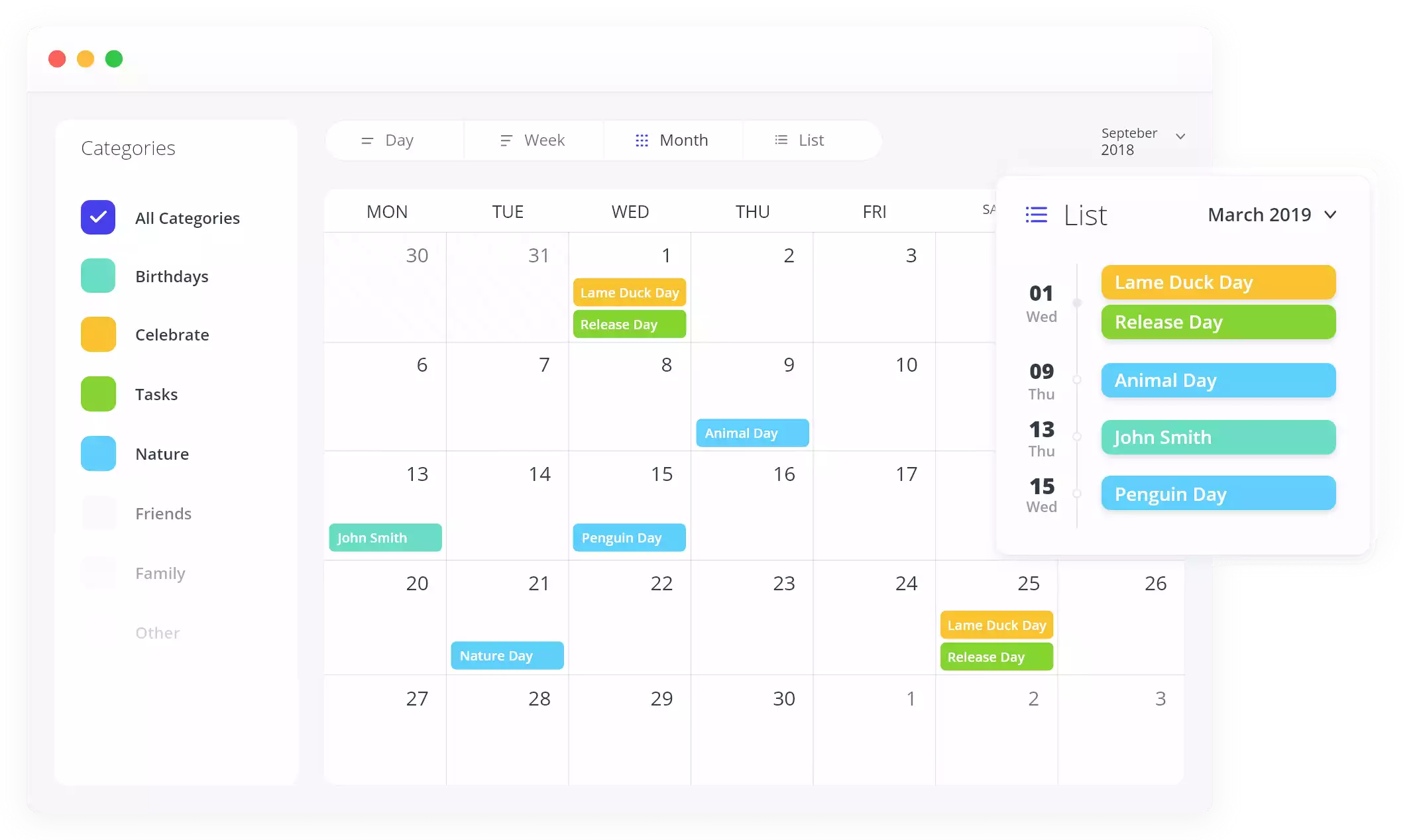 Can't find a calendar plugin that meets all your needs?
Does organizing events take too much time?
Hard to find a calendar that matches your website design?
Can't find all the necessary features in one calendar plugin?
Features
Responsive and Mobile-Friendly
Display your events beautifully on any device: mobile, tablet or desktop.
Calendar and Widget Themes
Select from 17 calendar themes and 6 widget themes.
Unlimited Calendars
Add multiple calendars on your website or a single page, with unlimited events on each.
Add New Themes
Create custom themes and add them to your calendar.
Upcoming Events
Display upcoming events in a list with a customizable sidebar widget.
Beautiful Views
Display events in 4 beautiful views: Month view, List view, Week view & Day view.
Recurring Events
Create recurring events with an automatic repeat rate: daily, weekly, monthly or yearly.
Event Categories
Create categories and assign them to your events. Mark each category with a color to identify easily.
Customer Care
Fast response time
You'll never have to wait more than 5 minutes.
Quick issue resolution
Resolving an issue takes 24 hours max.
Ask any question anytime
We're ready to take on any WordPress question.
Spider Calendar Users Have Something to Share
4.4 Based on 258 Real Users Reviews
Have been searching for a calendar with all the features present in the WordPress Spider Calendar. The straight foward input, format customizations have proven themselves for a client with many events and special dates, often updated or with detail changes. Integrated perfectly.
Spider Calendar provides exactly the functionality I was looking for. I used it on a client's website as a replacement for a competing calendar (which I had used on my own website, but had to hack the code). I particularly like the ease of adding or modifying calendar entries, especially as I will have to teach other people how to do this. Support is superb!
Have been using this product for a while and really like it. One of the best calendar programs out there for WP!
Organize Your Events with Spider Calendar
Buy Spider Calendar Premium
Add Events
Publish Calendar