4.7
43 K+
Best Team Management WordPress Plugin
Create, Customize, Display Member Profiles on Your Website
Buy Now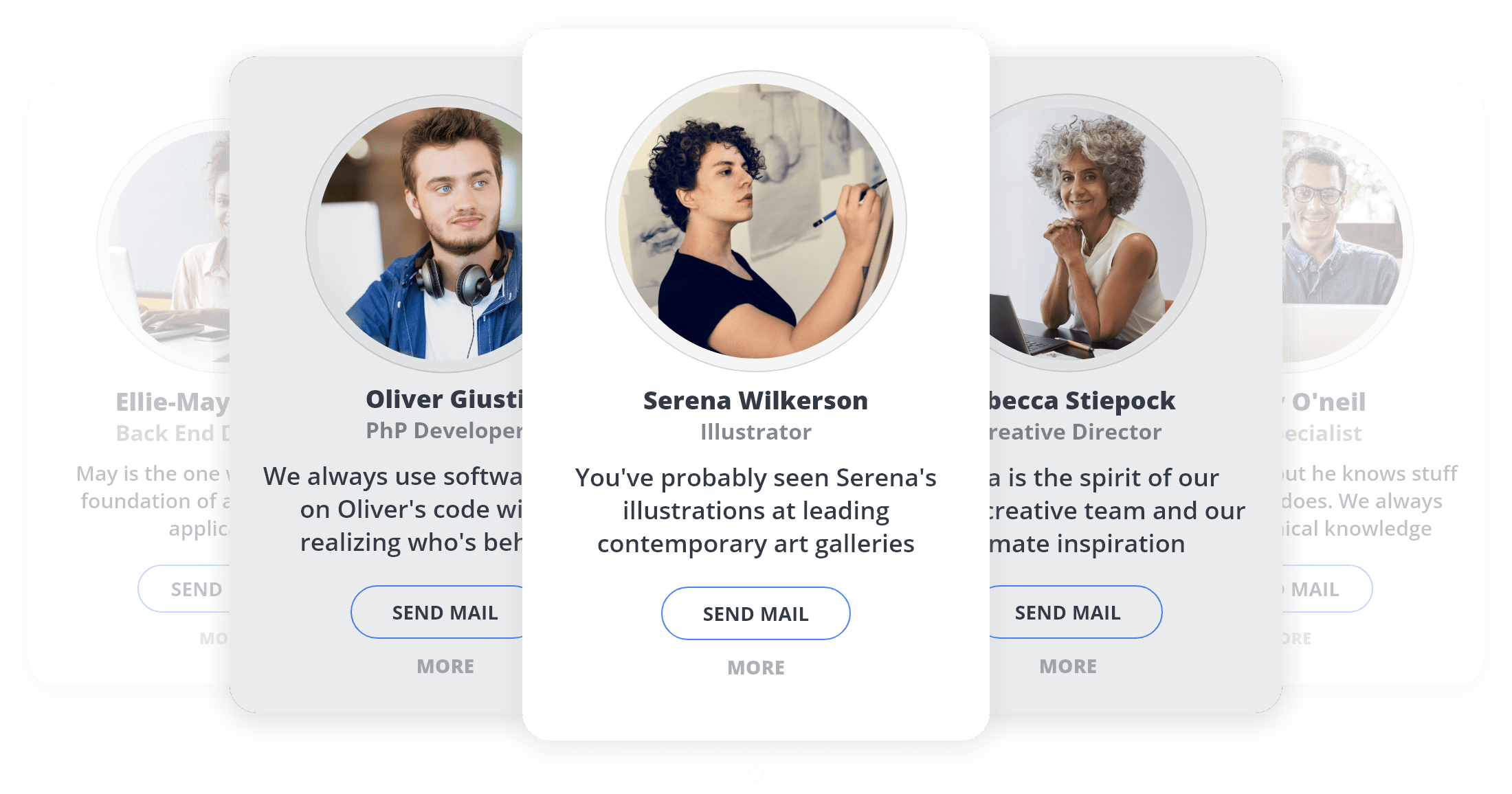 Can't find an easy way to present your team members on your website?
Lacking a detailed display option for every team member?
Are your website visitors unable to contact your team members directly?
Is it difficult to display staff members in separate categories?
Features
Easy Set-Up
Add name, photo, bio, position, contact email and any other info in minutes.
Customizable
Customize everything (border colors and styles, text size, color, background etc).
Display Options
The plugin comes with 8 layouts (Short, Full, Chess, Portfolio, Blog, Circle, Square and Table).
Styles and Skin Themes
5 different built-in styles and colors (Default, Dark, Blue, Green and Violet).
Categories
Display members by department/group by assigning categories and subcategories.
Lightbox
Showcase staff member profiles in pop-up view using built-in Lightbox.
Filter and Search
Allow users to filter out certain groups and search specific categories and members.
Contact Forms
Allow visitors to directly contact your staff members.
Customer Care
Fast response time
You'll never have to wait more than 5 minutes.
Quick issue resolution
Resolving an issue takes 24 hours max.
Ask any question anytime
We're ready to take on any WordPress question.
Our customers' thoughts
4.7 Based on 24 Real Users Reviews
The plugin looks great! Also, it comes with sample data so that you don't have to populate the test data yourself to see how it would look.
This plugin is beautify and does everything I needed and more. Plus they have absolutely amazing support that will go above and beyond for you.
I have purchased a premium plugin previously to display a staff/team directory but as I have recently re-designed my website, I wanted something that looked more upmarket, but was quick and straightforward to set up. Team WD fit this requirement perfectly – it allowed me to display multiple profiles in a grid with a neat flyout display. I'm 100% satisfied with the product and the documentation is easy to follow. Highly recommended.
Display Staff Members
Buy Premium Team by 10Web
Create Member Profiles
Showcase Your Team