10Web Debuts the First-Ever AI Website Builder
The realization that your ambitions can be all work and no fun is a sour apple that every business owner will sooner or later bite into. Manual and non-field-related tasks in particular can take up a lot of time that could be invested in business growth, creative work, or, perhaps most important of all, family obligations. So, understandably, avoiding such sacrifices has become the modern-day Holy Grail for entrepreneurs everywhere.
Serial tech entrepreneur Arto Minasyan is no exception. As a father of two, he knows what it's like to try hard not to miss out on important family milestones.
About 3 years ago, his daughter's principal, who knew about Arto's engagement in web development, wanted him to build the school's website. Arto being Arto, already had his hands full with work. So creating yet another website meant sacrificing the time he needed for relevant tasks. In spite of this, Arto took the time to build the website, because after all, his daughter's needs are top priority. No business obligation could ever change that.
This said, one thought kept popping in his head while working on the website: How awesome would it be if creating a website was as quick and easy as asking for one.
Since then, Arto couldn't stop spitballing ideas on how to make website building as fast as humanly possible. Then one day, something clicked and his obsession with artificial intelligence came to life.
10Web's AI website builder is the first-ever website builder with AI assistance. It allows you to create an unlimited amount of site templates based on any given website in just a few minutes. Agencies and freelancers all over the world save a ton of time which they would usually waste on building websites from scratch and then endlessly back-and-forthing with clients.
Thanks to this revolutionary invention, all it takes to build a website is just copy-pasting the URL of an existing website you want to recreate. And voila, within just a few minutes you have a website that perfectly matches your preferences and is fully customizable with the help of our drag-and-drop editor.
With regular website builders, users can choose from a limited amount of templates which they then have to edit. Compared to coding, this saves a lot of time. But compared to the AI builder, it can't keep up. By providing an infinite supply of templates covering an almost limitless variety of design options through a simple copy-paste of a URL, the AI builder is a major breakthrough in web development. In that, 10Web's AI-assisted builder is currently unrivaled on the market.
Additionally, there won't be any copyright issues, because the AI builder doesn't copy the code of the original website. Be aware that the content (images, video, texts, etc.) may be protected by copyright laws. That's why you should make sure to change the content of your website.
This said, Arto and his unmatched team of software engineers and developers aren't ones to dwell on past success; rather, they're constantly thinking of ways to optimize their new invention.
Only in this way can the vision of leaving manual tasks to machines become reality, so that there's more time left for professional goals and personal lives.
Have a question?
Let's get in touch
We are here to help and answer
any questions you might have.
We look forward to hearing
from you.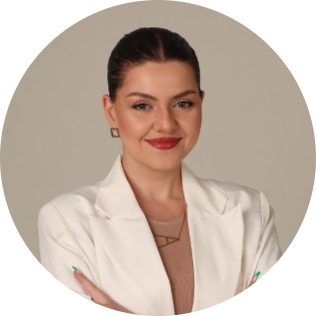 Araks Nalbanyan
Director of Digital Marketing