The Most Reliable WordPress Backup Service
Backup Your Website Safely and Easily
No credit card required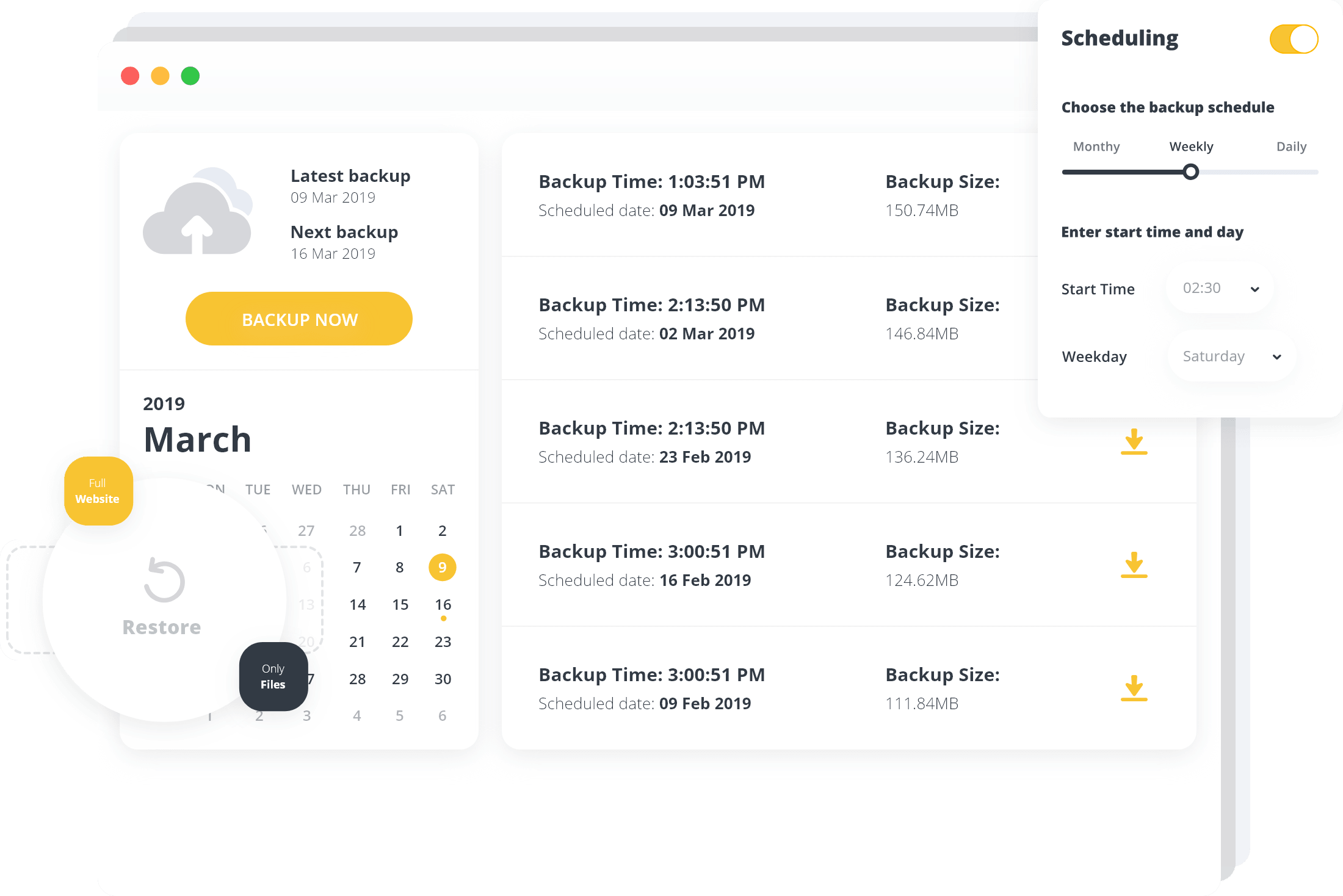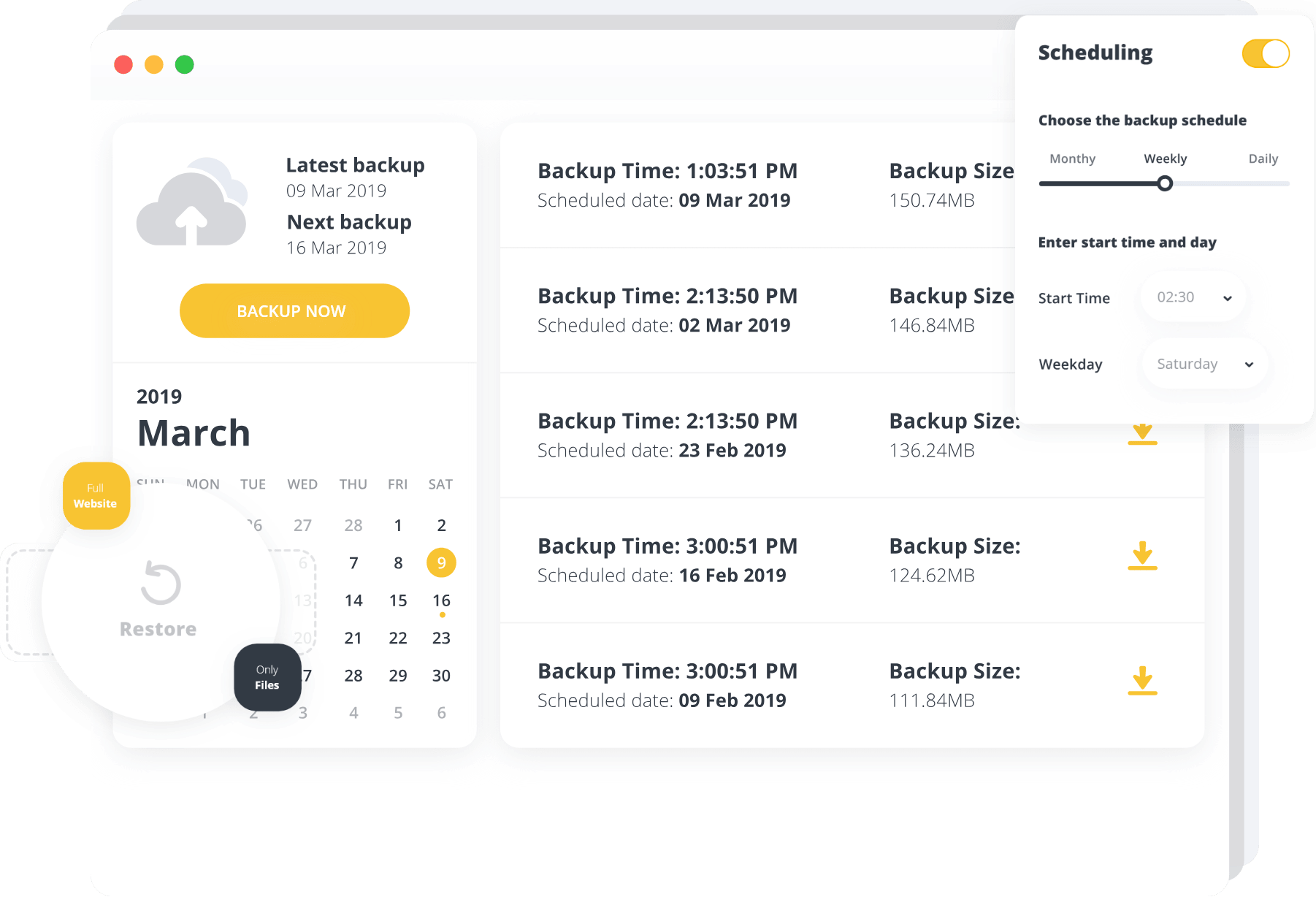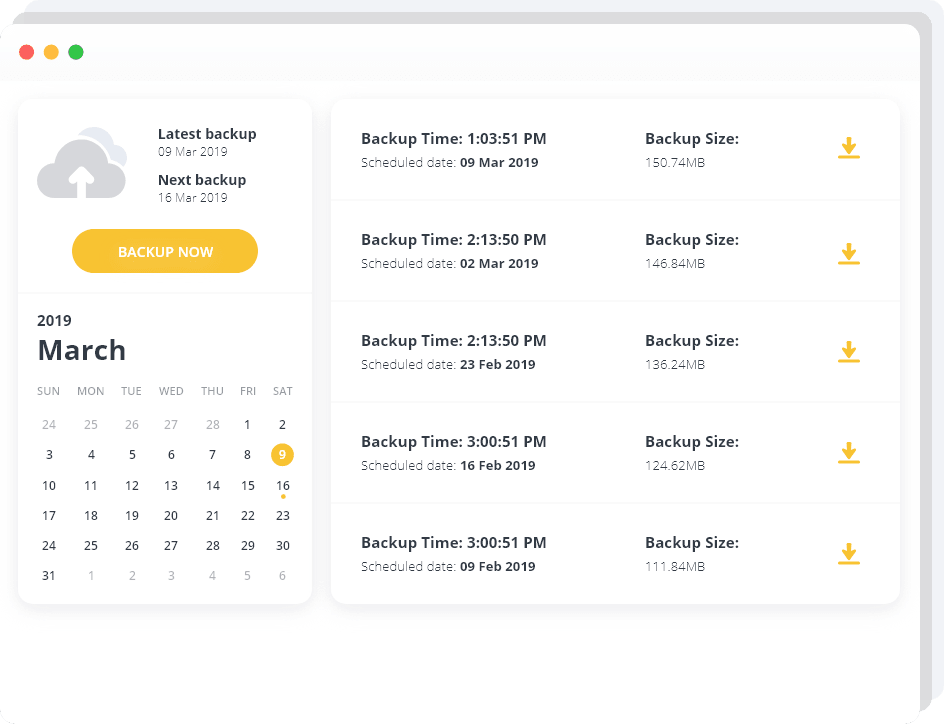 Do you want to prevent website data loss?
Does backing up your website take too much time and space?
Do you want to schedule automatic website backups?
Are you having trouble choosing the right backup service?
Features
Database and Files Backup
Perform a full backup or backup the DB and files separately.
Schedule Backups
Schedule daily, weekly or monthly automatic backups.
Differential Backups
Allows backing up only the changes made after the last backup.
Logs
Download and view all the details of your backups.
10Web Storage Space
Get free 10Web cloud storage in Amazon S3.
Archive Format
Choose the format of your backed up files - Zip, Tar, Tar GZip or Tar BZip2.
Effortless Restoration
Restore the backed up version of your website with a click.
10Web Care Means We Are Here for You
Fast response time
You'll never have to wait more than 5 minutes.
Quick issue resolution
Resolving an issue takes 24 hours max.
Ask any question anytime
We're ready to take on any WordPress question.
What Satisfied Customers Have to Say
This backup service is everything I was looking for. It's super fast and effective and really easy to use. The customer care is also very responsive, nice and helpful! Highly recommended!
Simply the best backup! Works like a charm. Intuitive interface. Actually backs up in one click. The restoration is just as good.
This service is just great. It's super easy to set up and use, works fast and flawlessly. The scheduling options are very exciting. Loved it!
Sign up and backup your website in cloud absolutely for free.
Sign up on 10Web
Enable the Backup Service
Schedule a backup
No credit card required
All-in-one platform for building and hosting WordPress websites
Backup Service is a part of 10Web Platform.