The Most Trustable WordPress Security Service
Protect Your Website Effortlessly
No credit card required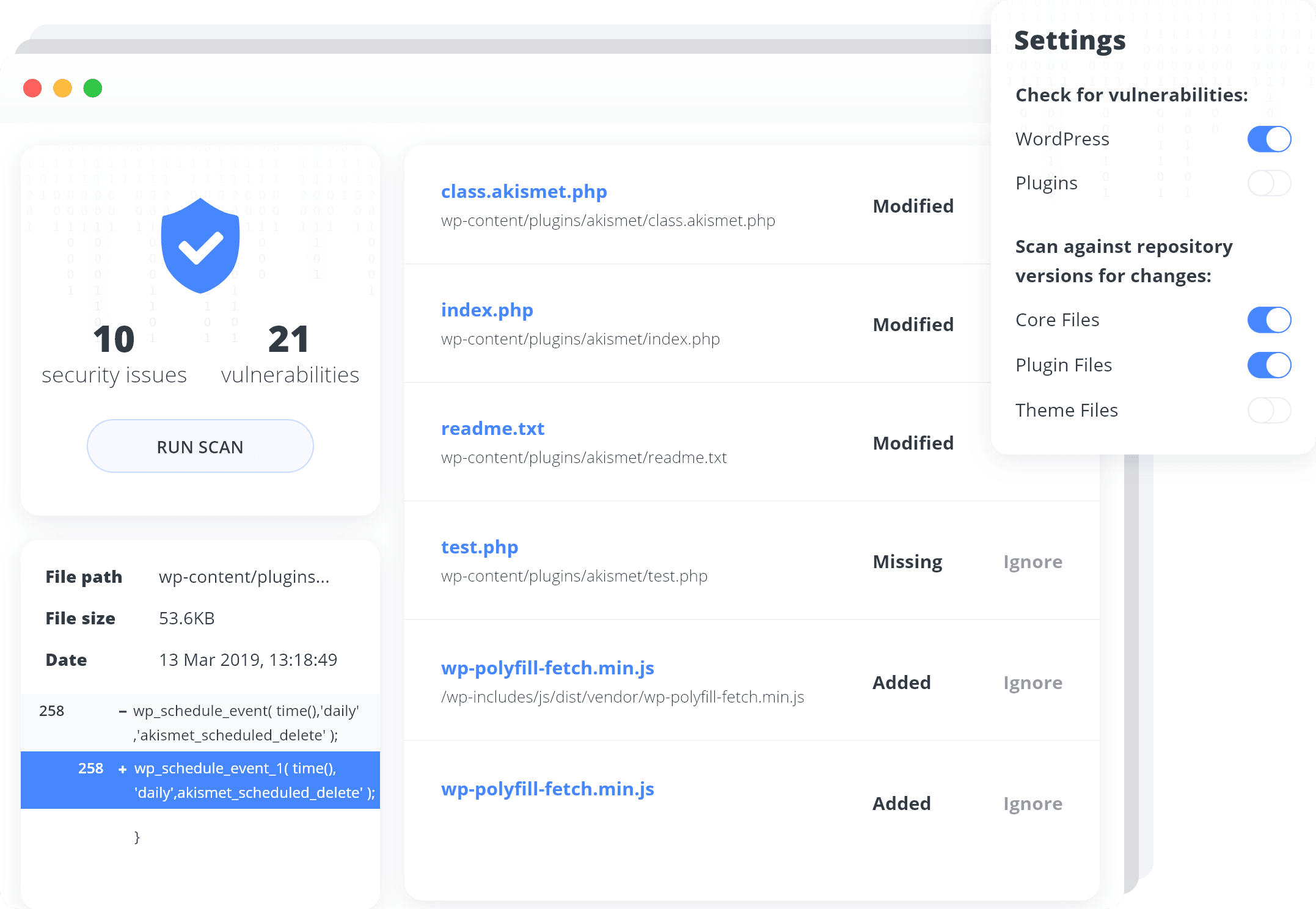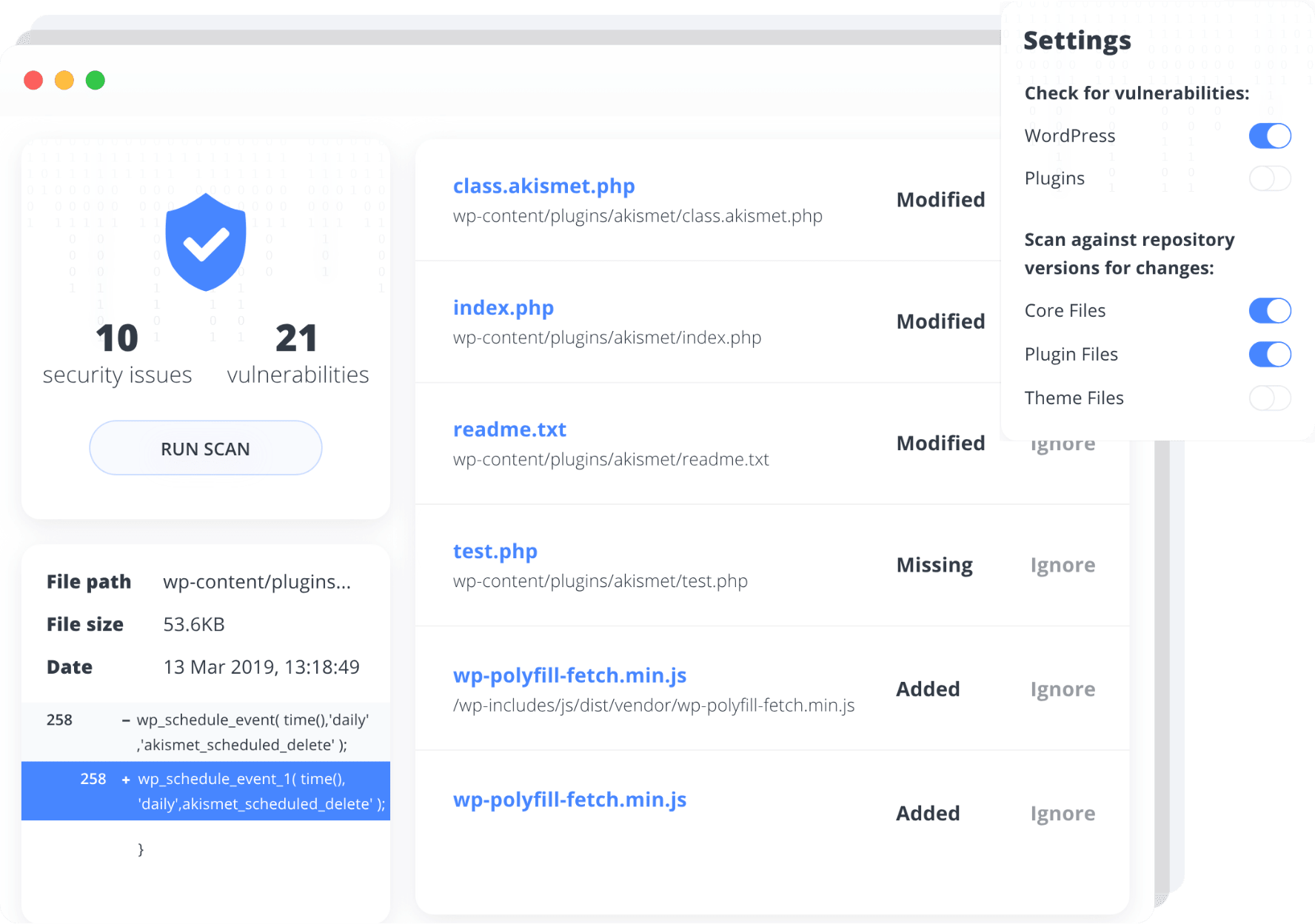 Do you need ultimate website protection?
Do you want to secure your website from hackers?
Is fixing website vulnerabilities complicated?
Do you want to easily recover your hacked website?
Features
Vulnerability Scanning
Scan your website for any vulnerabilities or security issues.
File Changes Scanning
Scan for any unauthorized file changes.
Original File Restore
Easily recover the corrupt files.
Unlimited Scans
Perform as many scans as you need.
Scheduled Scans
Schedule regular scans to automate the process.
10Web Care Means We Are Here for You
Fast response time
You'll never have to wait more than 5 minutes.
Quick issue resolution
Resolving an issue takes 24 hours max.
Ask any question anytime
We're ready to take on any WordPress question.
Numbers Speak
300K+
Security Issues Prevented
Sign up and secure your website absolutely for free.
Sign up on 10Web
Enable the Security Service
Protect Your Website
No credit card required
All-in-one platform for building and hosting WordPress websites
Security Service is a part of 10Web Platform.