Growth School is an online learning platform that partners with the top 1% of industry professionals to create programs for their 200K+ strong student base. After they received $5 million in a funding round led by Sequoia Capital India and Owl Ventures they had to upgrade their hosting from AWS to account for their agency's impending growth and needs.
They also needed a hosting platform that would complement and effectively support BuddyBoss, a plugin for creating online communities on WordPress—a must-have for the Growth School team. As BuddyBoss retrieves all kinds of dynamic content from databases, when a hosting platform is not powerful enough, the plugin affects site performance and speed.
10Web's compatibility with BuddyBoss at a glance:
200% performance improvement due to C2 VMs
Possibility to handle 3x more requests per second
3x increase in queries per second
10Web's Automated AI-Powered WordPress Platform checked off all the boxes for Growth School's needs, and remains their choice for hosting.
As soon as we moved it was just amazing. Before we used to struggle a lot. With 10Web, it's all great!
-Yuvan Kumar, Lead, Operations and Customer Success for Growth School

About Growth School
Yuvan Kumar is the operations and customer success lead for Growth School, a community-led live learning platform that prepares students for real-world and modern careers. The agency works with the top 1% of instructors to create high-impact cohort-based courses focused on personal and professional development and growth.
As Yuvan states, "the goal of Growth School is to uplift people with not only the theoretical bits learned in college, but also by upscaling and upgrading the current skill set, which will be useful in terms of starting, transitioning, or leveling-up your career."
Although Growth School was founded as recently as 2021 with a six-person team, it is an emerging agency taking off rapidly—a testament to the user demand for their programs. After receiving $5 million in funding to "expand its team and build a robust technology platform", Growth School now has:
200K+ Total Students
30+ Programs
9.1/10 Average Rating
400k+ Total Live Hours
The Challenge
Growth School was focused on finding a hosting provider that could guarantee fast loading times and overall speed. As they run a lot of ads every month, their website could not be down or be slow as it would negatively affect the ads.
In addition, Growth School uses BuddyBoss, an advanced plugin for creating online communities on WordPress. This powerful and customizable open-source community platform provides the flexibility and control to sell memberships and courses, with the freedom to expand without limits. As BuddyBoss is not compatible with every type of hosting, Growth School also needed to take this into consideration: opting for a powerful hosting solution that would allow them to effectively use this plugin that would further allow them to grow.
With rapid expansion comes major responsibilities, and Growth School quickly understood their current hosting was just not up to par. Yuvan notes that with the increase in traffic—especially with the use of BuddyBoss, the "server could not handle it, it used to crash or it would be very slow." He also found that with AWS, the pricing was simply too costly, and the customer service wasn't easy to contact or get into a live chat with.
Why Growth School Chose 10Web
When Growth School made the decision to upgrade their hosting from AWS, these were their non-negotiable requirements:
Reliability
High uptime
Scalability
Speed
Page load time
Great customer support
Fast resolution time
Compatibility with BuddyBoss
Luckily, since 10Web's Automated AI-Powered WordPress Platform is built specifically for agencies, it includes an extensive toolkit that has everything needed to drive agency growth. The platform is a Google Cloud Partner with 99.9% uptime and automatically optimizes websites—even providing an automated PageSpeed boost! The use of elastic scaling allows websites hosted on 10Web to adjust to site load and handle sudden surges in website traffic. And as it's automated hosting, 10Web is also fully compatible with BuddyBoss.
For all of these reasons and more, Growth School opted for 10Web's Custom Agency Plan—built specifically to handle websites using the BuddyBoss plugin. Yuvan notes that the switch immediately "helped run the business very smoothly!"
The Solution
Since Growth School loves using BuddyBoss, they needed a platform that was not only compatible with the plugin, but also didn't limit its functionality. Yuvan states:
High uptime for the use of BuddyBoss is so important…that's what we want and of course that is not something you can get with every host. With 10Web everything is smooth and up and running!
Growth School has been using BuddyBoss for over a year and with 10Web as their hosting platform "it's all good!"
Yuvan explains how one of the biggest changes Growth School has experienced since using 10Web has been the ability to expand:"
With AWS we didn't have that much traffic or even that many courses, now with 10Web we have too many! After going with 10Web, the scalability is the best. There are no issues so far. Page loading, speed, it's all very nice. As soon as we switched it was just amazing. Before we used to struggle a lot.
With 10Web, Yuvan notes they immediately realized "how much more reliable the platform is" and that the "experience has been really good!" Yuvan adds that there have been no issues with their site crashing or being unable to handle traffic.
As fast loading is extremely important for those using Growth School to learn, Yuvan says that the speed and optimization that 10Web brings to the table has been "very important since we can't let users wait…if they leave, we will lose a client, lose business, but now with 10Web that is solved – the 1 to 2 seconds loading time is great!"

Fast load time is very important!
Google notes that "more than half of visits are abandoned if a mobile page takes over 3 seconds to load."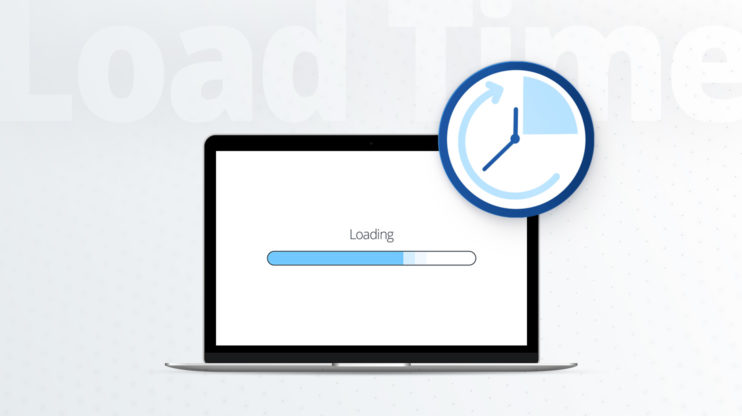 Additional features that the Growth School team absolutely love is the 10Web Cache, as well as the dashboard that enables them to quickly and effectively "diagnose any issues to optimize websites."
And Yuvan makes sure to emphasize the vast difference in customer support between 10Web and AWS, stating: "10Web is best because with AWS it wasn't easy to contact them or get into a live chat with them, whereas with 10Web I just type 'Hi' and I'm the first in the queue! Someone is always there and I have a reply within 10 seconds. That's the best part of 10Web's customer support!"
Another important reason Growth School made the switch in hosting is the "very costly" pricing structure of AWS.
The Results
When revisiting Growth School's list of non-negotiables in a hosting provider, it's easy to see that 10Web's Automated AI-Powered WordPress Platform has checked off all the boxes!
Reliability
High uptime
Scalability
Speed
Page load time
Great customer support
Fast resolution time
Compatibility with BuddyBoss