Create

a photography


website

Supercharge your photography
website
with advanced AI
technology.
Share your story
without limits. Reach your
audience effortlessly
across the global market.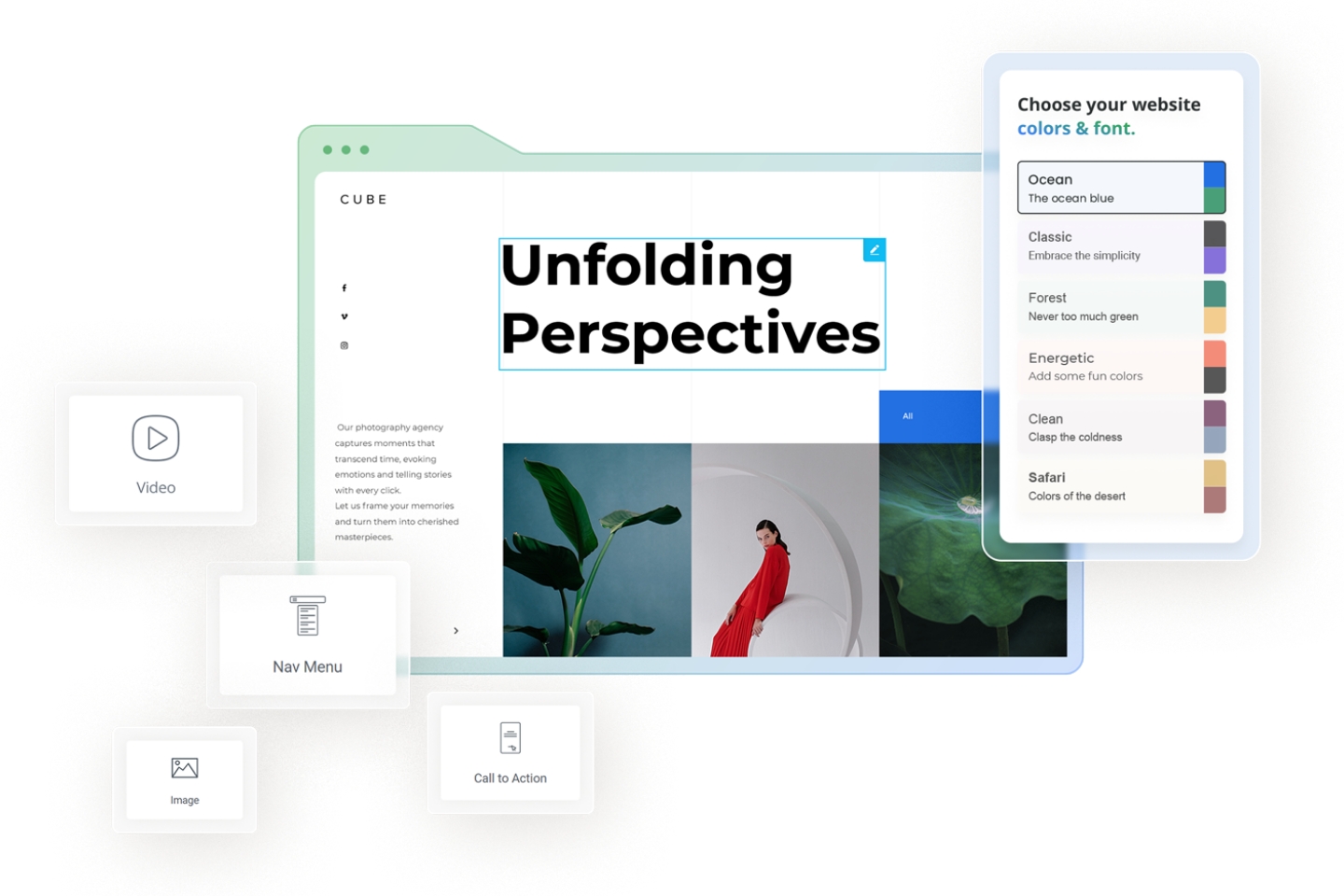 Build your type
of
photography website
Create a wide array of photography websites, covering
every possible
type and category.
Portfolio
Blog
Stock photography
Education platform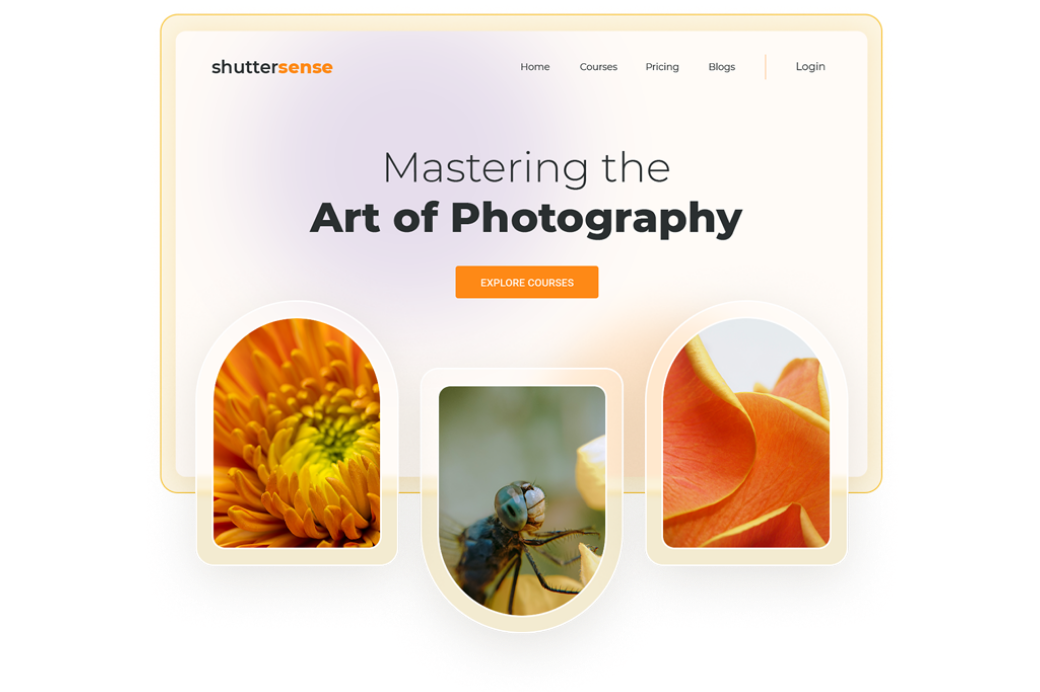 Portfolio website
Showcase your best work and demonstrate
your artistic skills and style. Offer your visitors
a comprehensive view of your expertise and versatility.
Photography blog
Share your images along
with narratives, stories,
or technical insights about the photographs. This will
help
your visitors connect with
you on a deeper level,
providing a more personal
touch to your work.
Stock photography website
Sell your images to individuals or businesses seeking high-quality visuals
for marketing, advertising, or editorial
content. Include easy search and purchase options for buyers.
Photography education platform
Provide valuable resources, tutorials, and courses
to help aspiring photographers improve their skills
and knowledge. Assist them in discovering topics
such as camera settings, composition techniques,
post-processing, and more, catering to photographers of all skill levels.
How 10Web AI Website Builder works
Discover how to create
a website for photography the easy way.
Use AI
to build a professional site 10X faster. Customize or
generate content with
AI assistance.
Create a website with AI
Add pages with AI
Recreate any website
Start creating your website with AI
Create your custom photography website in minutes with AI-generated

content and images.
Customize easily
with our
drag and drop editor.
Answer a few simple questions about your business
AI will generate tailored content and images based
on your answers
Customize your content
and images
Add more pages and complete your website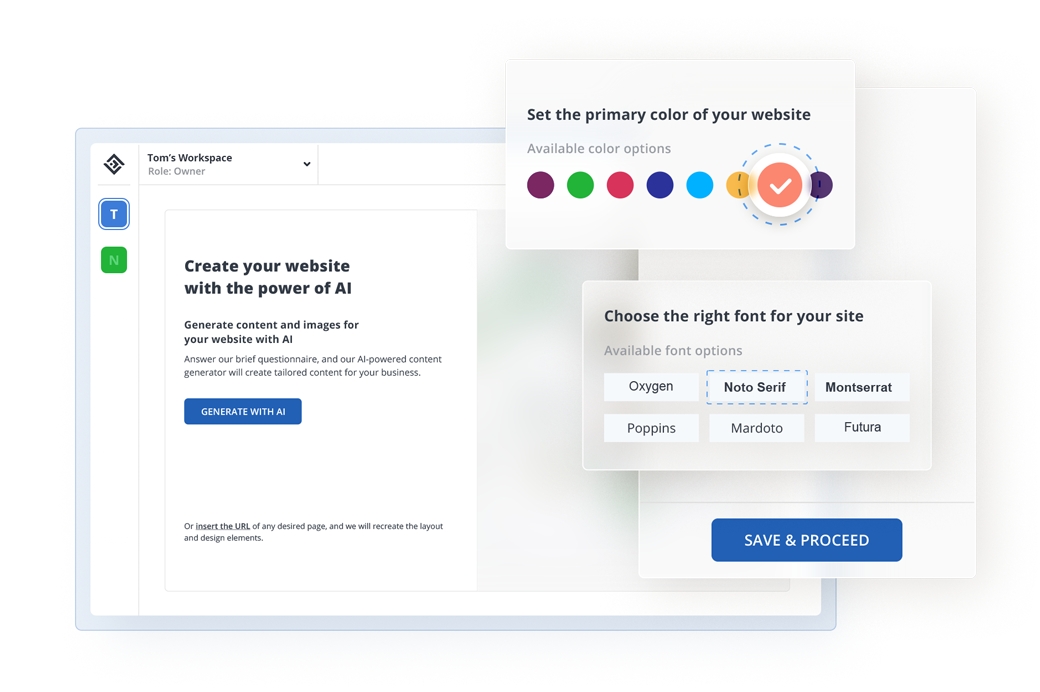 Add pages with AI
Choose how you want to
add new pages
and finalize
your website.
Insert the URL of any web page to recreate
the layout
Choose from our library
of ready-made layouts
Start with a blank canvas and build from scratch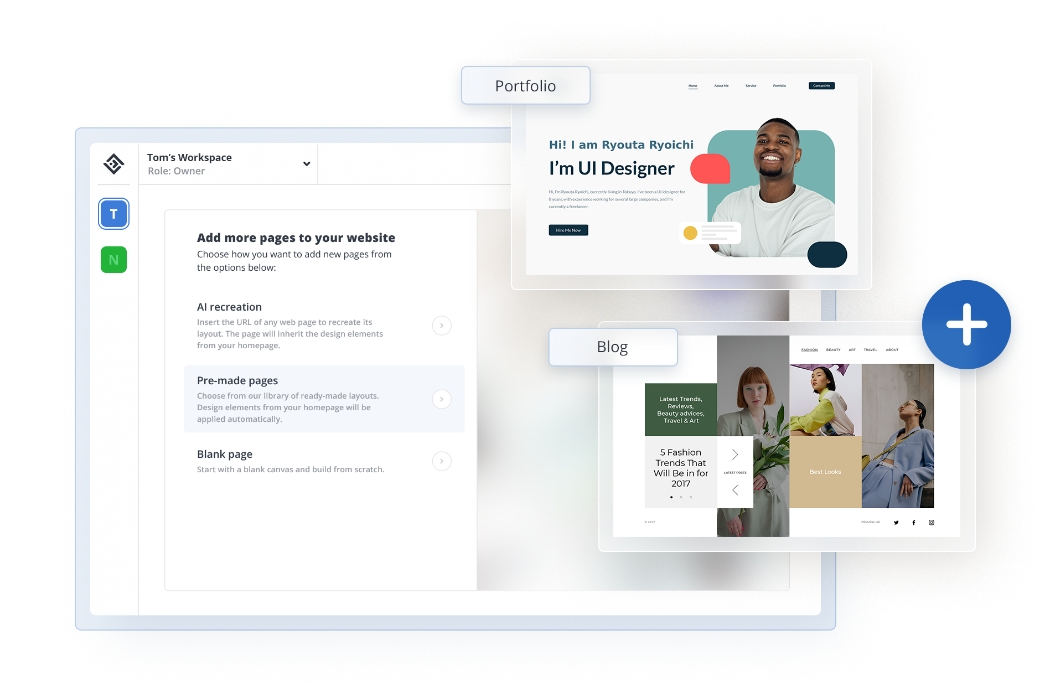 Recreate any website
Want to recreate a website
you like? Reduce hours
of
manual work to minutes
with the help of AI.
Simply insert
the homepage URL
AI will copy the layout, design elements, and content
Customize with drag
and drop editor
Add more pages and complete your website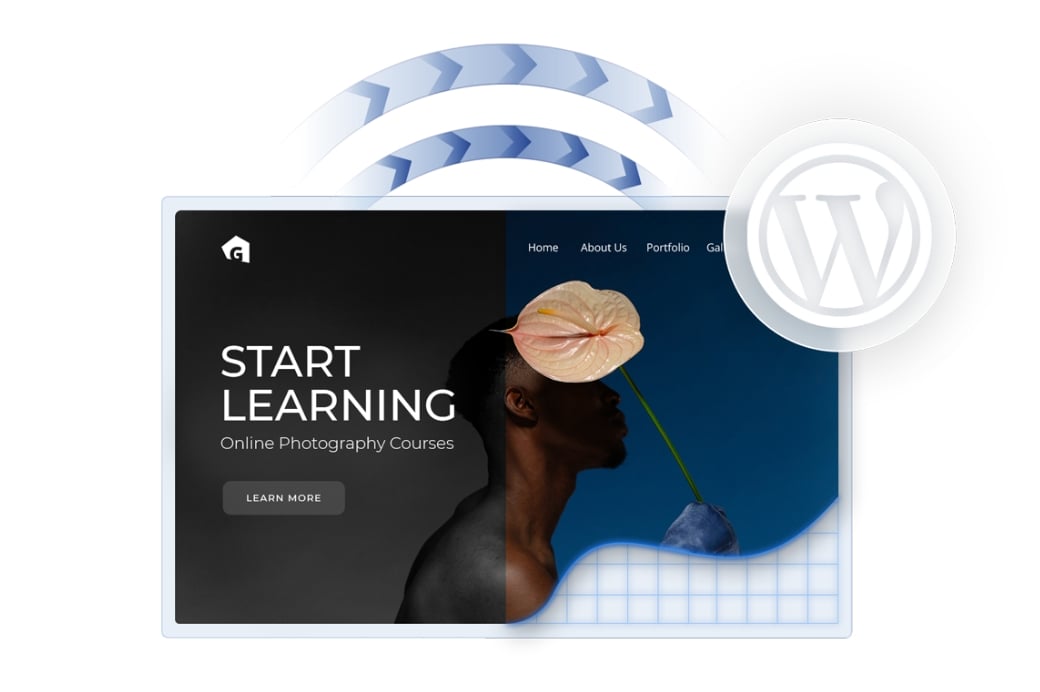 Elevate your website
creation process with AI
Take your digital presence to new
heights with cutting-edge AI features.
Make a photography website with the help of AI.
AI copy and image generation
Content editing, generation and customization with AI
Adding pages with AI
AI recreation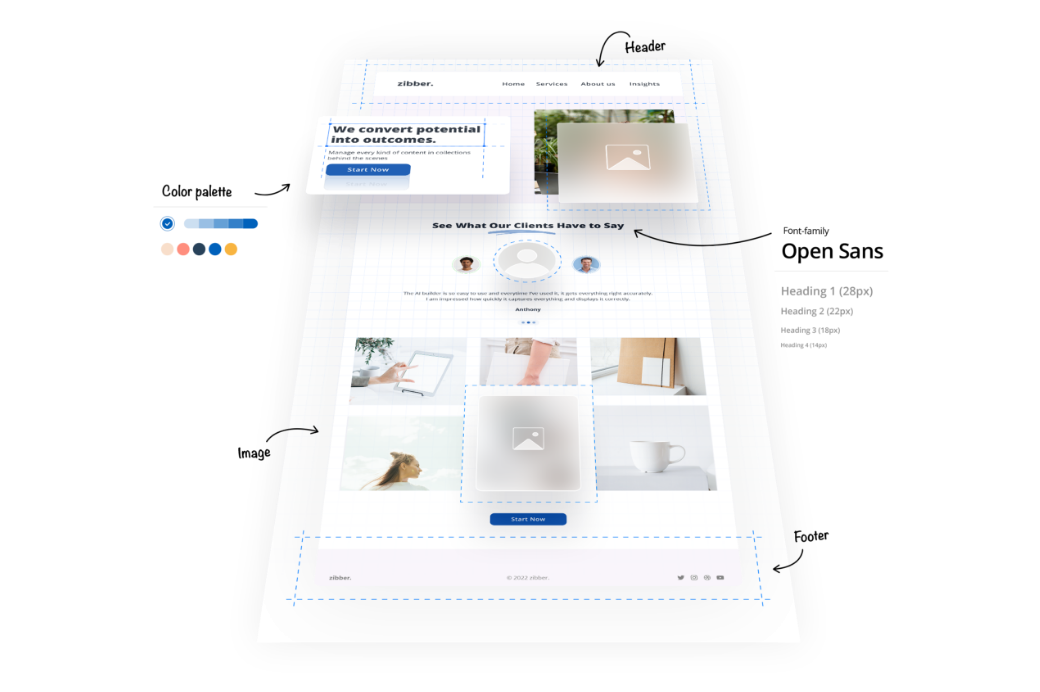 Enhance your website with 10Web
Elevate your website with 10Web's comprehensive solutions: Automated hosting with 99.9% uptime
and automatic backups.
Get blazing fast speeds
and top-notch security
with Cloudflare CDN integration.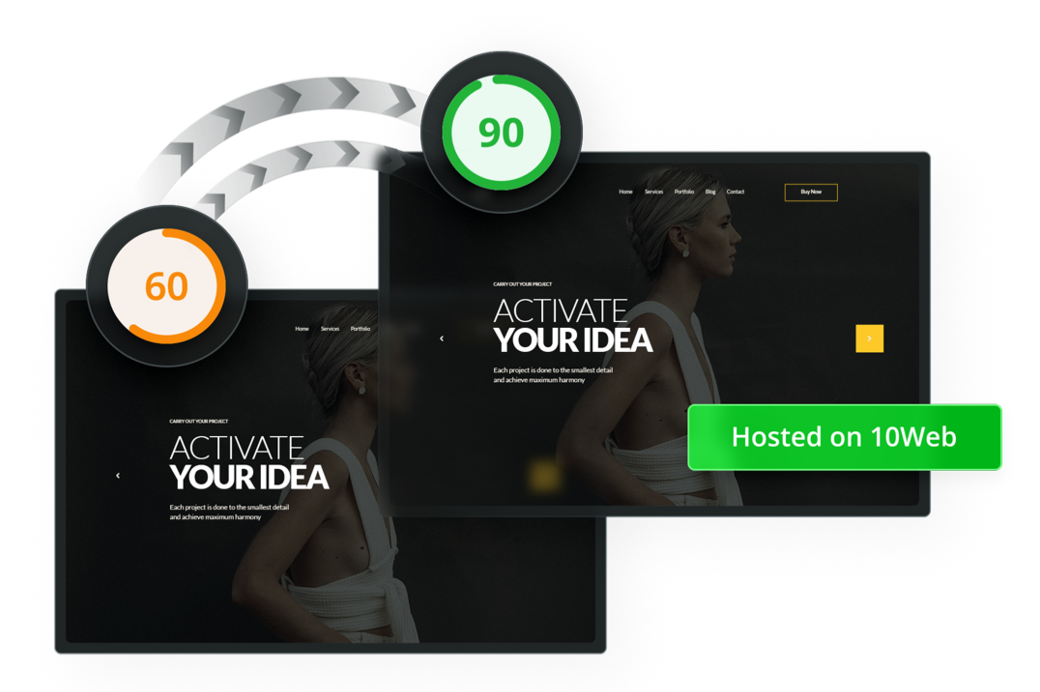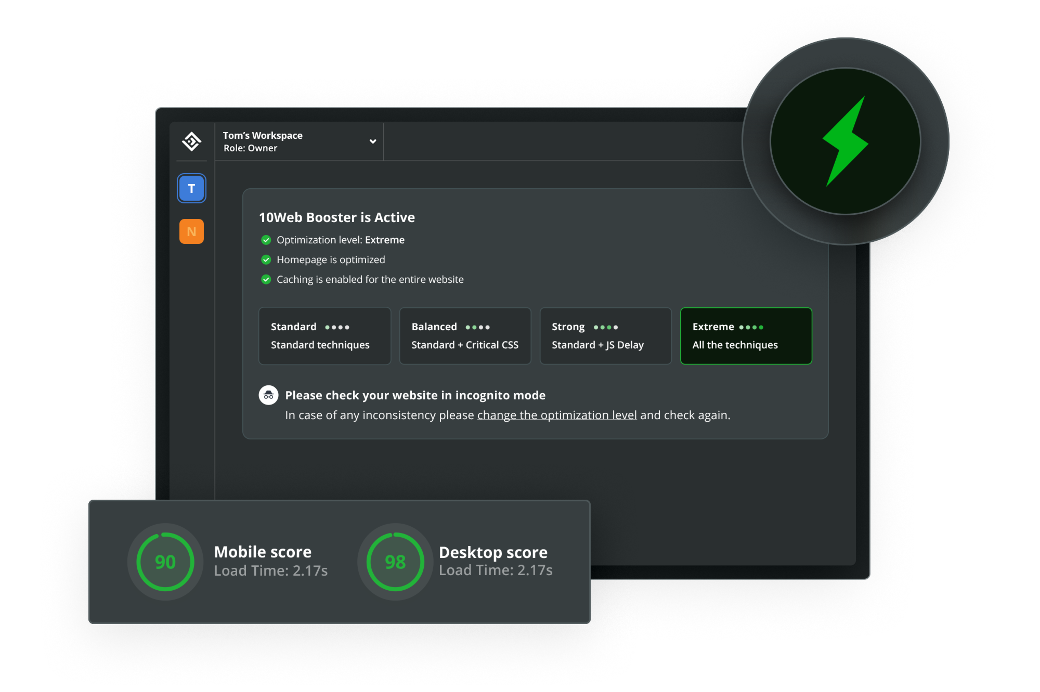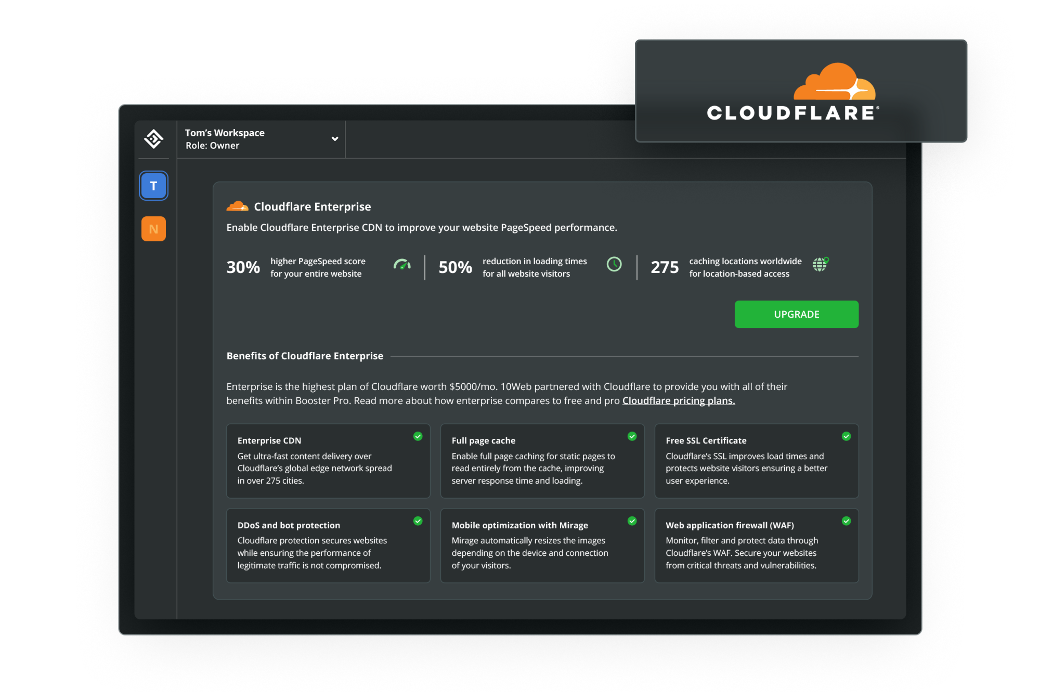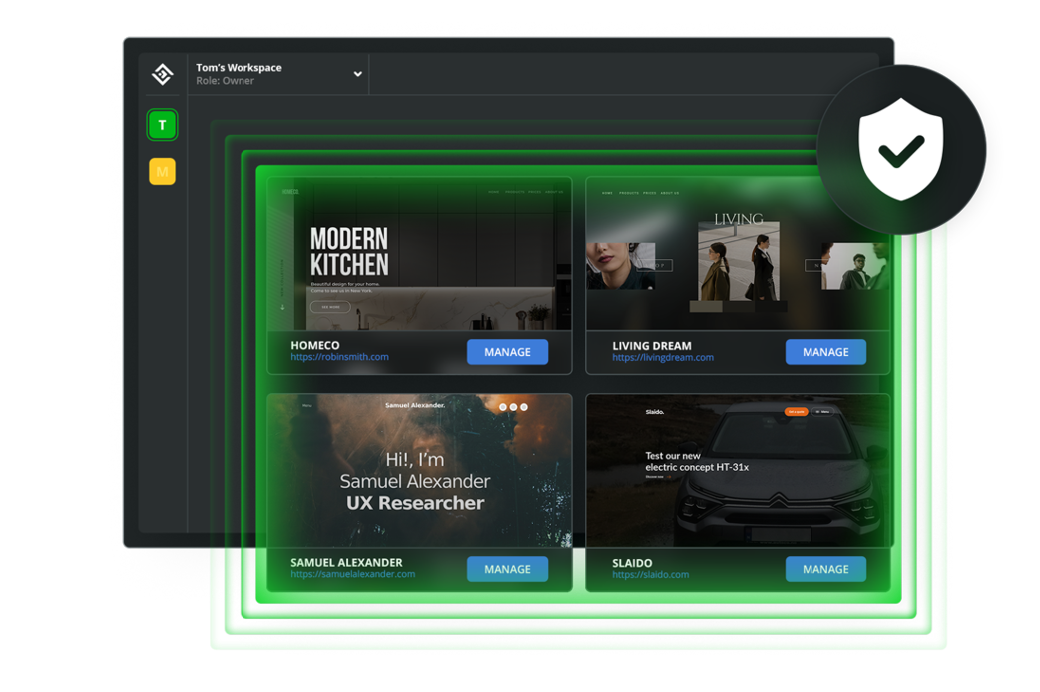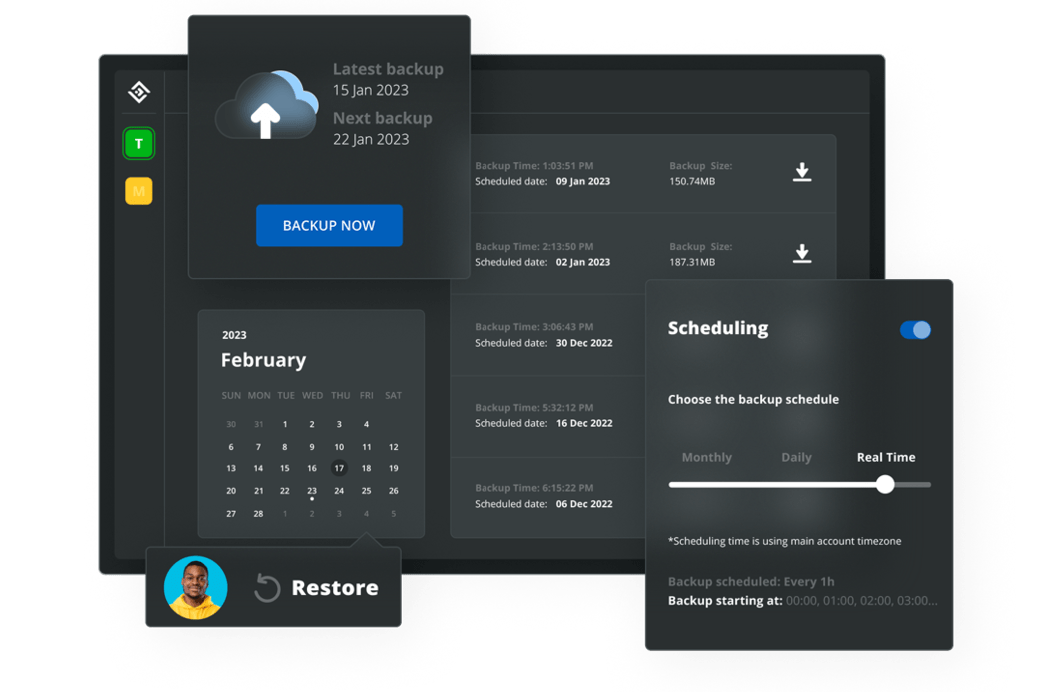 Automated Hosting
No need to worry about hosting downtimes and technical maintenance again.
With 99.9% uptime and
elastic scaling, your websites will be up and running
at all times, so you can focus on other tasks.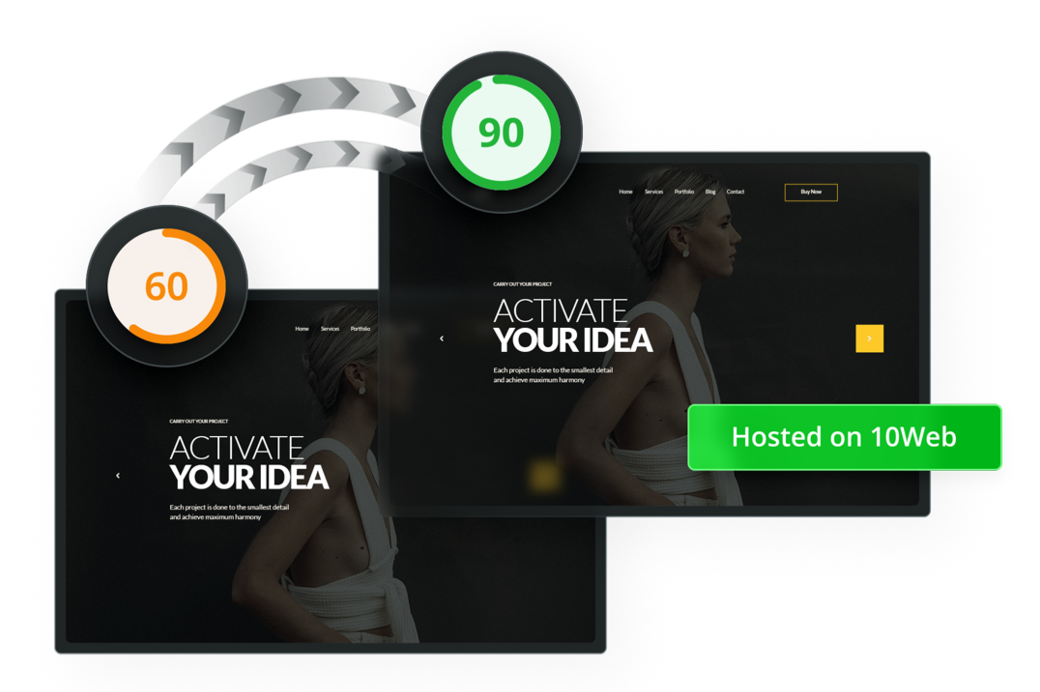 PageSpeed Booster
Automatically optimize the frontend speed of your website and get a 90+ PageSpeed score, improved Core Web Vitals, 50% faster load times, higher rankings on Google and better website performance.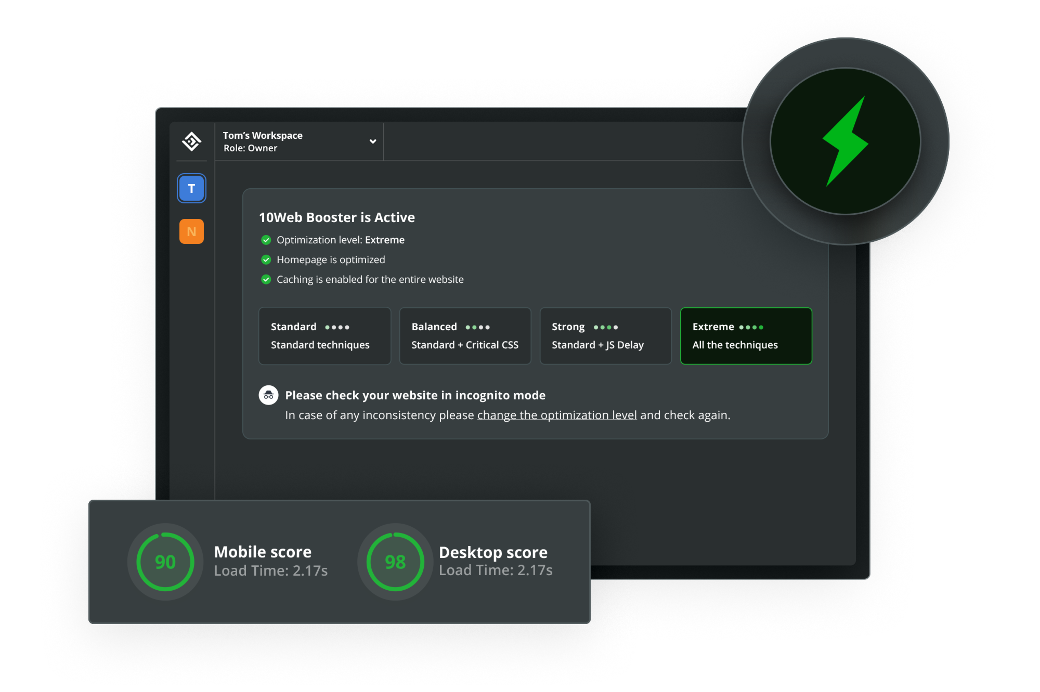 Cloudflare CDN
Reduce load times and improve performance by enabling Cloudflare Enterprise CDN.
Get Enterprise CDN full page cache, DDoS and bot protection, free SSL certificate,
web application firewall, and mobile optimization with Mirage.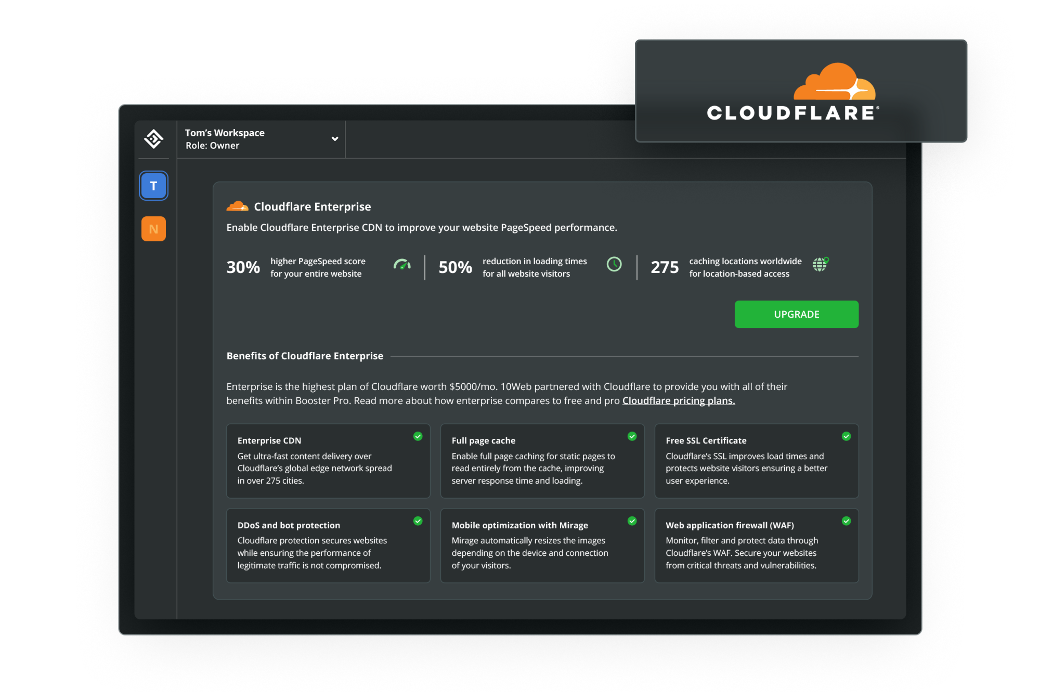 Security
We monitor all websites hosted on 10Web for security breaches, malware detection, DDoS attacks, preventing
brute force attacks, and more.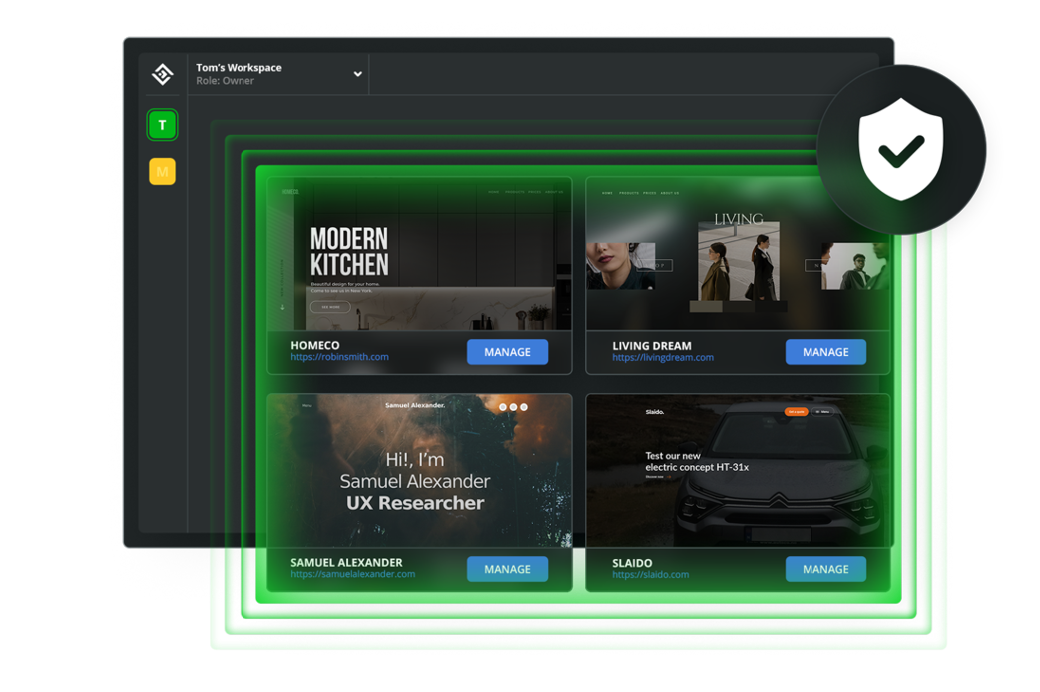 Automated real time backups
Rest easy with our
automated real-time backup service.
Do not worry about data loss, and concentrate
on other
aspects of your website.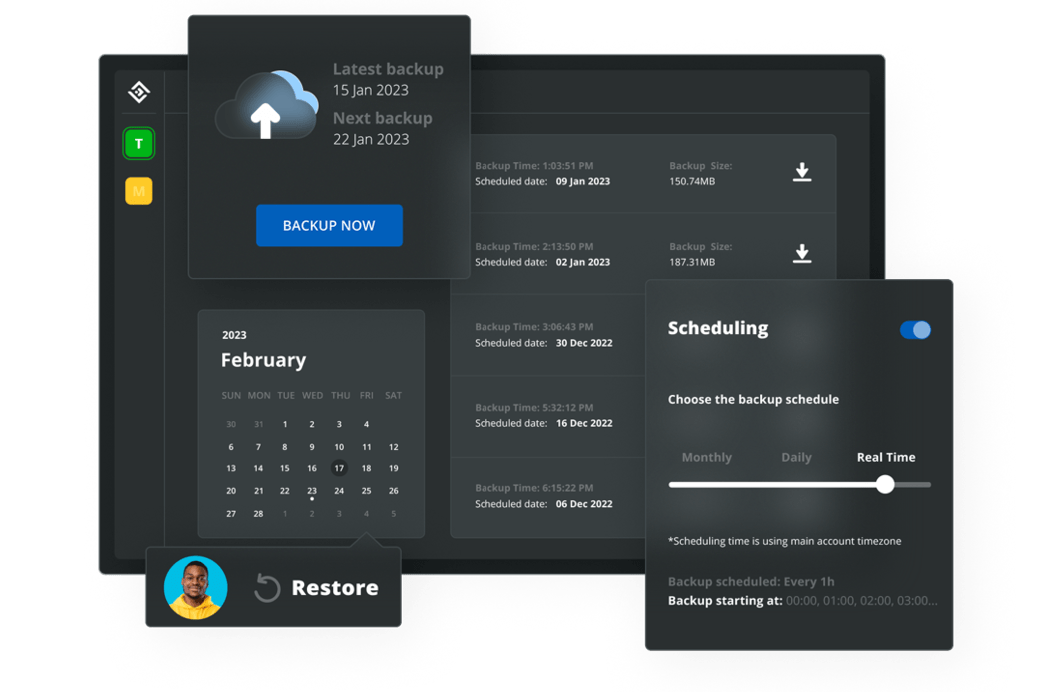 Crafted for success, photography
websites that
excel
Unleash your imagination with 10Web. Explore these photography
website examples,
all created with 10Web photography website builder.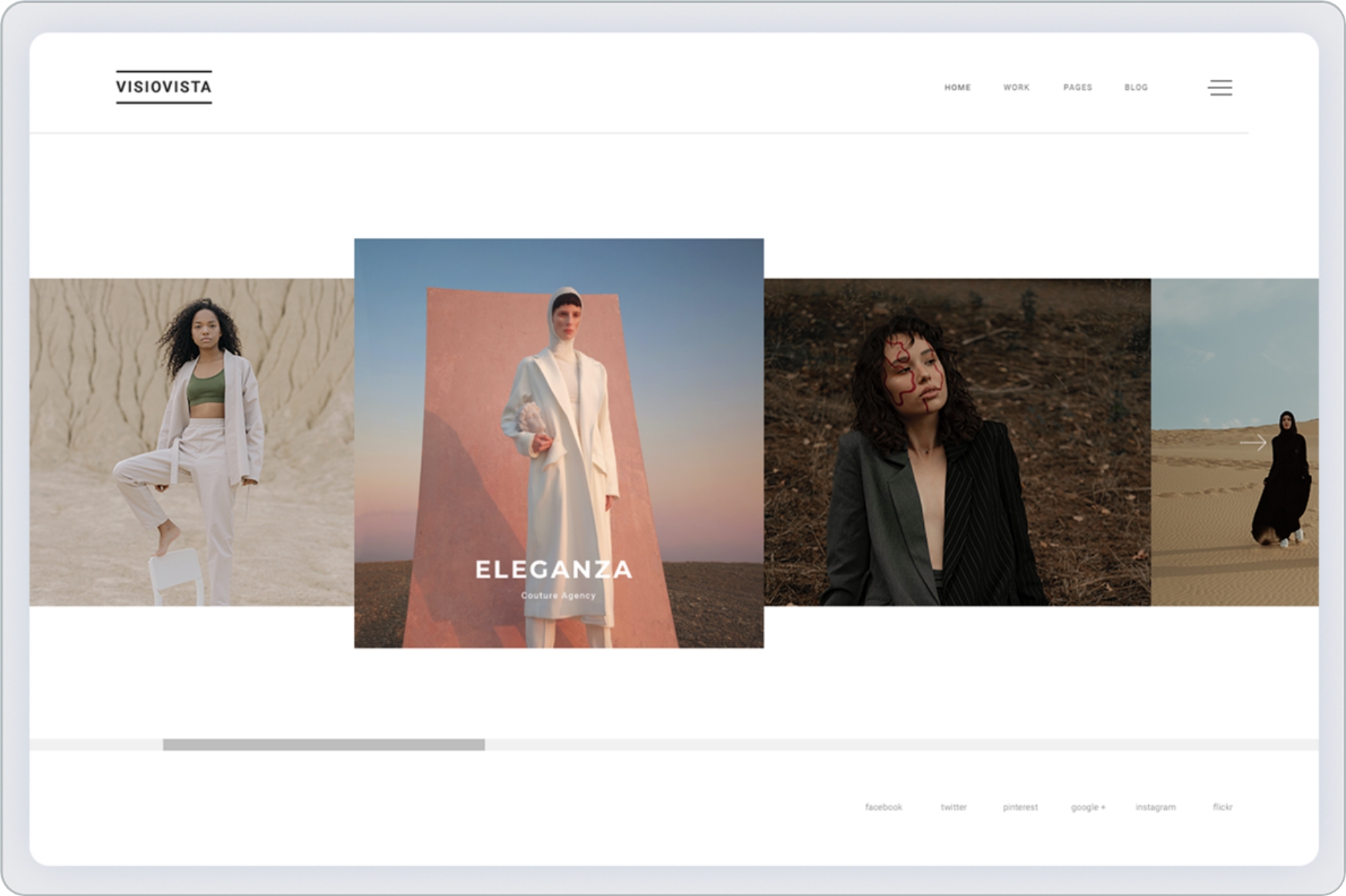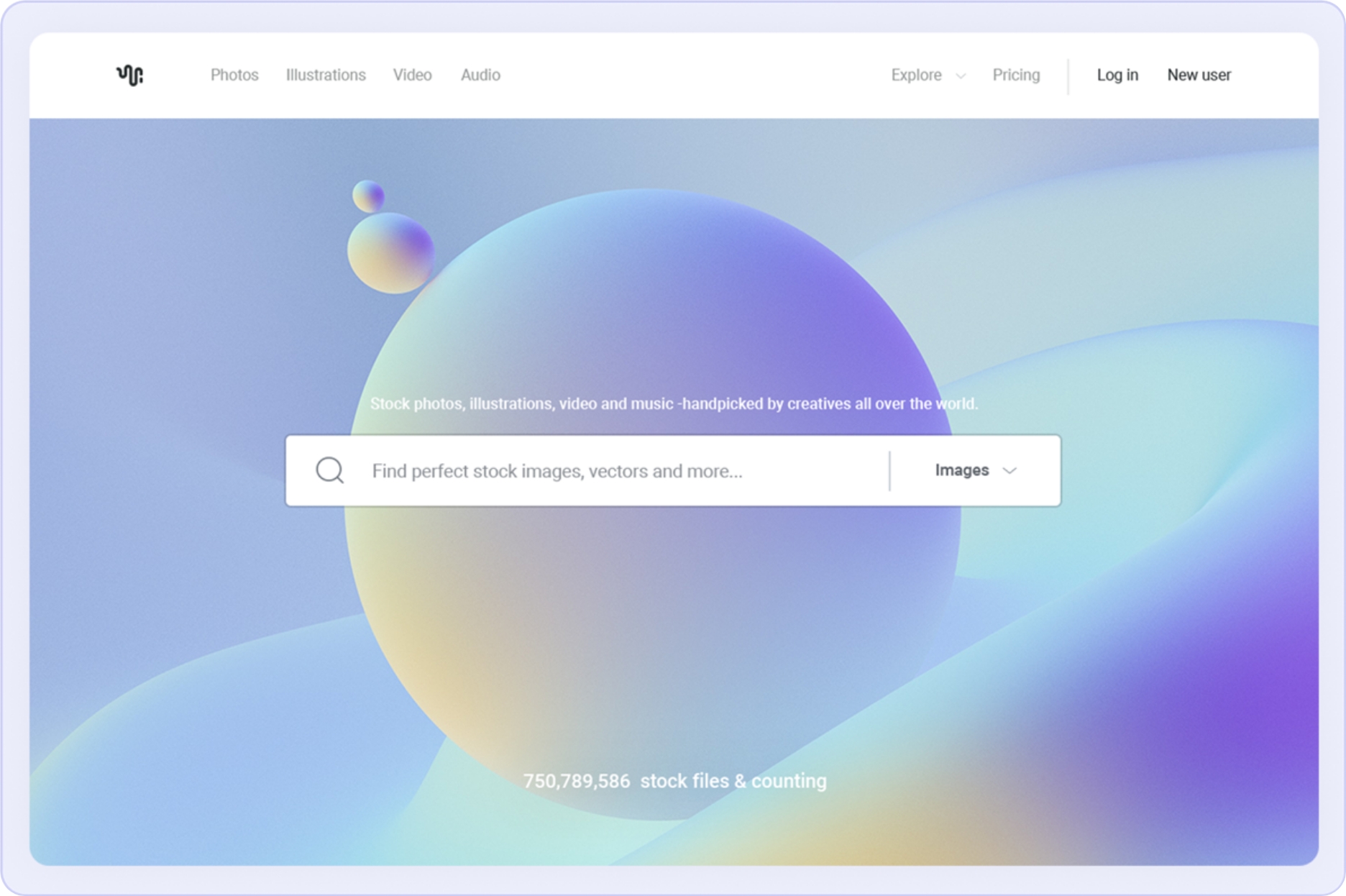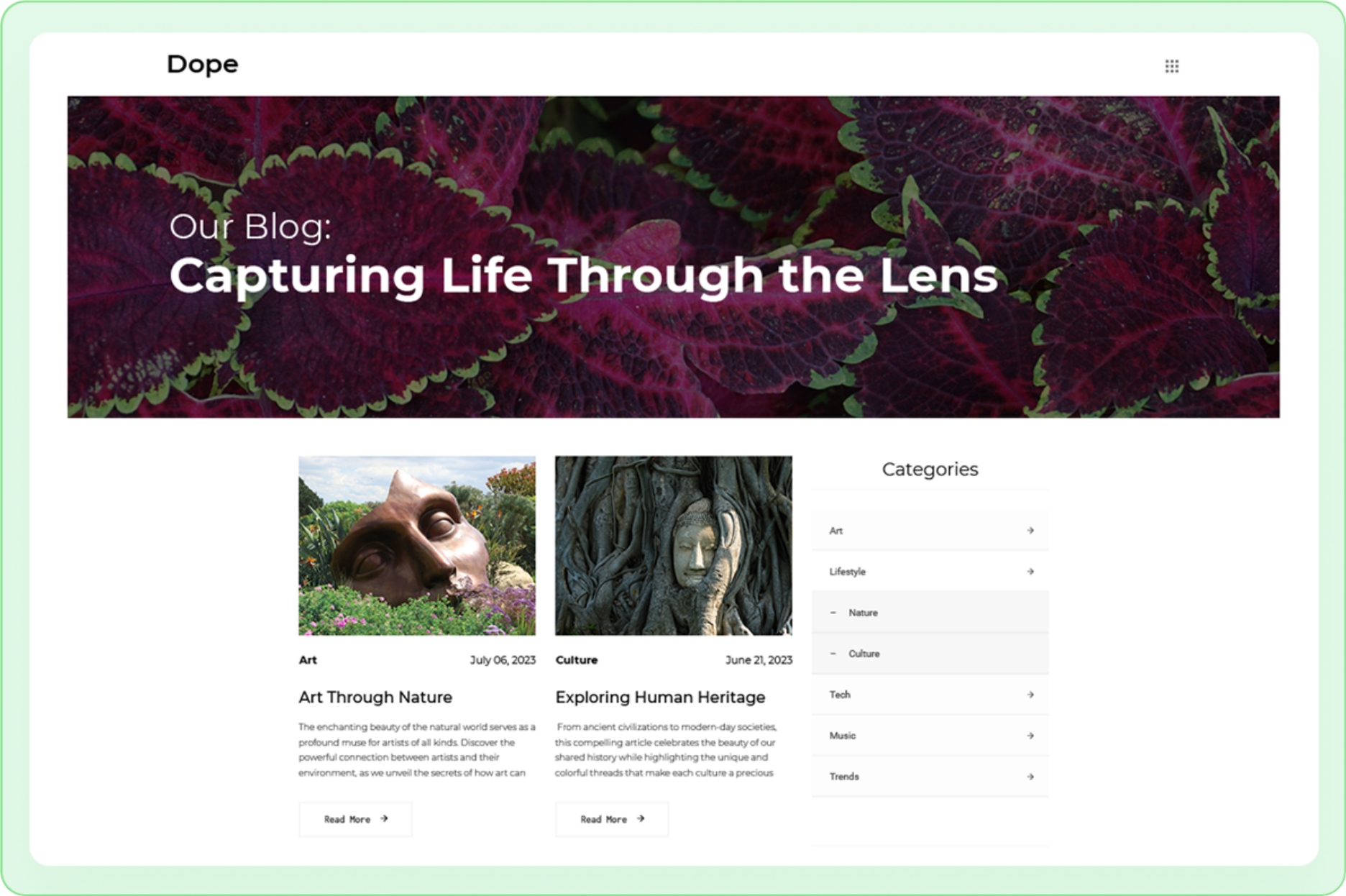 FAQ
Is having a photography website essential to thrive?
Yes, having a website is a significant bonus to succeed in the modern digital landscape.
A website acts as
a virtual storefront,
allowing you to showcase your work, project, achievements, expertise and connect with your audience.
How does the AI component work in the Website Builder?
The AI component in our Website Builder leverages AI to instantly build a custom website that stands out. Other features include product description generation with AI, product page customization with AI, content editing, generation and customization with AI.
How much does AI Website Builder cost?
The cost of the AI Website Builder depends on the plan you choose. We offer different pricing plans to suit the needs of different users. You can view our pricing plans and compare the features of each plan on our pricing page.
Does the AI Website Builder support mobile responsiveness?
Yes, our photography website builder ensures that your online store is fully responsive and optimized for mobile devices. It automatically adjusts the layout and design elements to provide a seamless browsing experience for your customers on smartphones and tablets.
Is there customer support available for the AI Website Builder?
Absolutely! We provide dedicated customer support to assist you with any questions or issues you may encounter while making your photography website using our AI Website Builder. Our team is here to ensure a smooth and successful experience for you.