90+ PageSpeed Scores
for all client websites on desktop

95+ PageSpeed Scores
for 92% of client websites on desktop

60% Increase In Speed
for all mobile websites on average
MMLDIGI is the marketing agency of choice for manufacturers looking to sell their products overseas to international audiences. For this agency, speed is understandably of utmost importance as client websites need to make a fast first impression in an otherwise saturated market—no matter where they are being opened from. 10Web was a match made in heaven for this agency, thanks to its powerful ultra fast hosting and automated PageSpeed booster for both desktop and mobile.
10Web has this amazing PageSpeed [Booster]…it's just amazing! Our clients really care about that, and that performance is a major benefit for us.
-Stanley Lau, MMLDIGI

About MMLDIGI
Stanley Lau is the resident tech expert at MMLDIGI, a marketing agency based in China. His agency builds professional websites for sales managers, operation specialists, and marketers for manufacturers in China looking to sell their goods overseas. Stanley's clients expect the created websites to be optimized in order to get tons of traffic, and convert leads.
The Challenge
For Stanley, one of the main requirements he sought out in a hosting provider was one that made the management of multiple websites easy and efficient: "Before 10Web, we used different providers and systems for client websites. You can imagine how hard it was to upgrade a plugin, or do some security fix…it was very time consuming as well."
He also knew his clients, who do business overseas, expected a level of speed that would lead to tangible results. In this case, he notes, they are looking specifically for a better PageSpeed score as they know "a faster page load time converts more."
Why MMLDIGI Chose 10Web?
10We is built specifically for agencies, and as such tackles the main problems agencies face head-on.
With 10Web, all hosted websites are guaranteed an automated PageSpeed boost for both mobile and desktop. Additionally, agencies can manage websites and clients from a single intuitive dashboard, saving loads of time—and headache! This is something Stanley appreciates immensely: "With 10Web, upgrading a plugin is just one click away! And security is never compromised because they have a built-in cloud scan that can easily scan and isolate infectious viruses."
10Web's performance sealed the deal for Stanley. He considers it "another major benefit" of the platform since one of the top priorities of his marketing agency is to ensure every website maintains a high PageSpeed score so that his clients get more leads. He notes his continued amazement at how 10Web can "achieve such a high PageSpeed score," something his clients "really care about."
The Solution
Stanley proudly states that the PageSpeed scores of his clients' websites "increased significantly" once he moved to 10Web. As a result, client satisfaction also increased, as they were able to "get more leads and also more business."
Stanley also gives a shout out to the incredible customer support he receives with 10Web. He appreciates the fact that the Care Team are comprised of WordPress experts and engineers who actually deliver on their promises: "Last but not least, 10Web has great support. By support I mean help from the engineers directly. Some providers claim they have 24/7 support, but actually the support you receive…let's just say they read through scripts and answer questions based on that."
He adds that with 10Web there is a dedicated Slack channel, where you have "direct access with the engineers and get help from them", citing this as another important benefit he receives from the platform.
The Results
Once Stanley moved his agency over to 10Web, the results were immediate.
100% of hosted websites have a desktop PageSpeed score of 90+
92% of hosted websites have a desktop PageSpeed score of 95+
60% increase in speed on average for all mobile websites
Stanley adds: "Client satisfaction is also definitely higher due to these increased PageSpeed scores!"
Aside from these impressive results and statistics, when we asked Stanley if he would recommend 10Web to others, he enthusiastically responded:
Yes, I will! Even if they are my competitors I will still recommend 10Web.
-Stanley Lau, MMLDIGI

Talk about a glowing review! We think that last statement really says it all.
Fully Automated WordPress Hosting
Test 10Web for free, and enjoy all the benefits of a secure Google Cloud Partner hosting.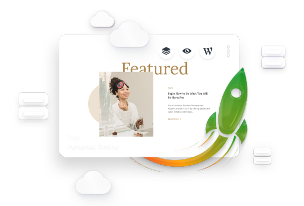 Fully Automated WordPress Hosting
Test 10Web for free, and enjoy all the benefits of a secure Google Cloud Partner hosting.