AI Business
Name Generator
Quickly generate catchy and
memorable
names
for your
business with AI for free: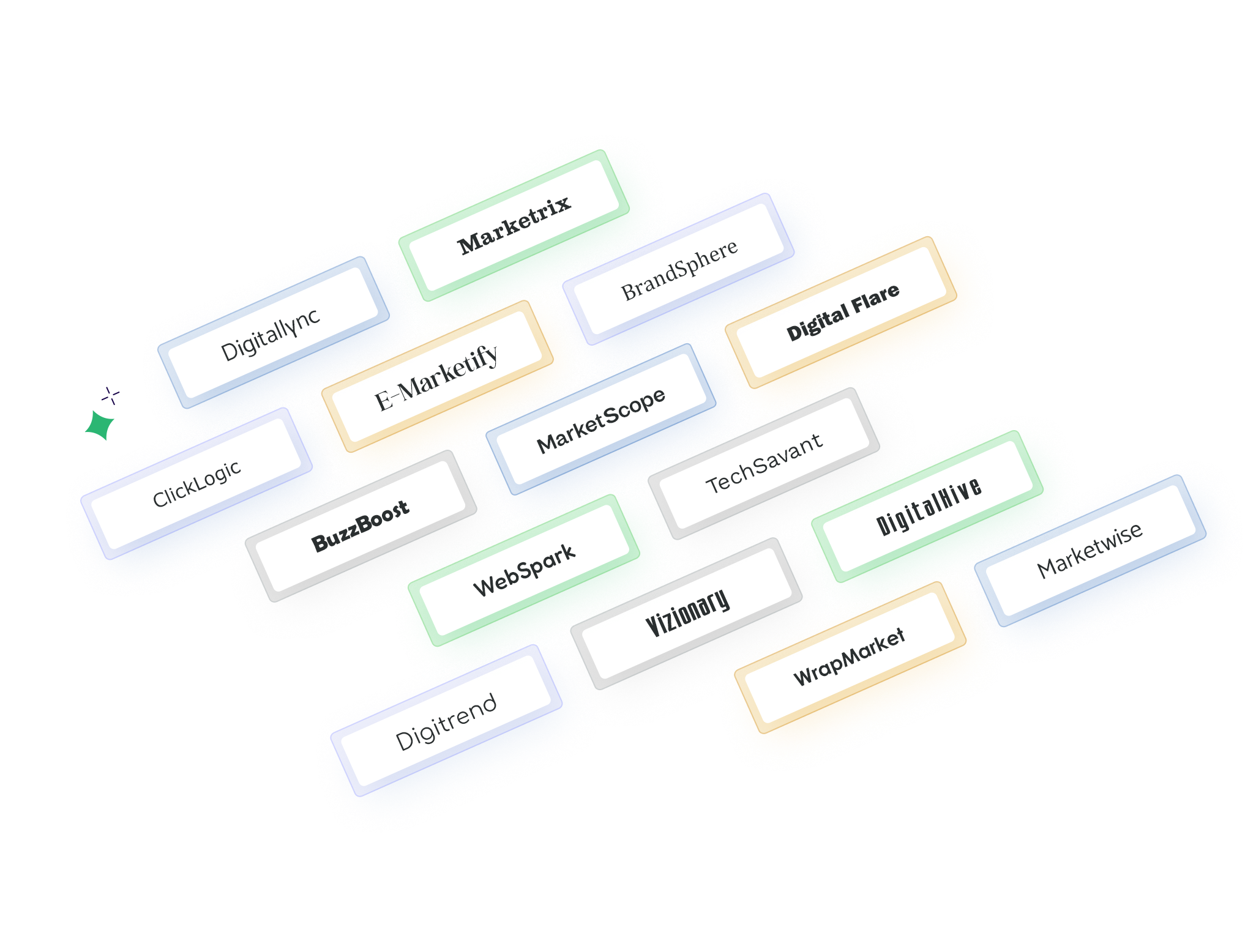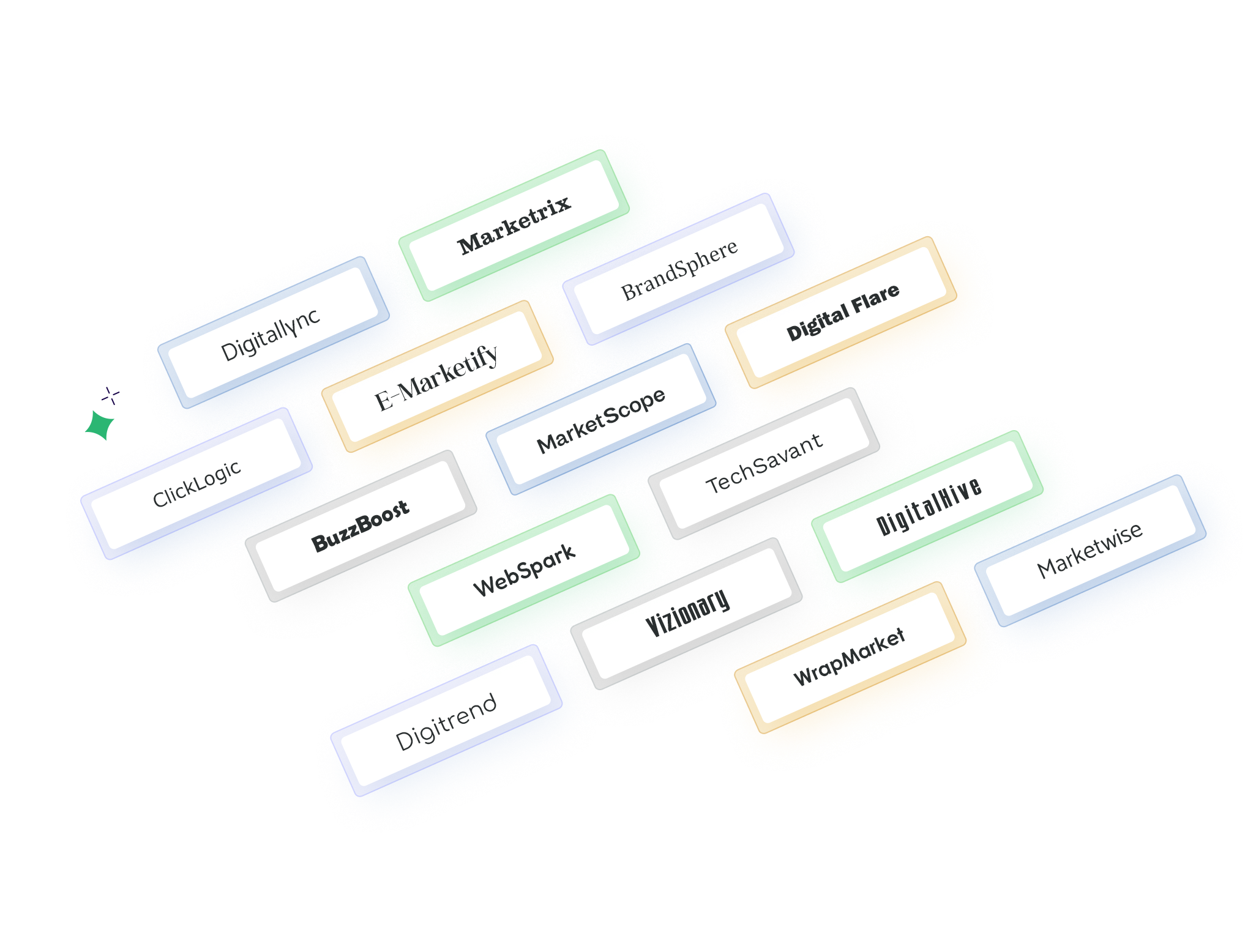 Examples:
- Handmade clothing online shop
- Quirky coffee shop in Pasadena
- Digital Marketing agency specializing
in advertising
Length
Style
Generate
Note: Make sure to check copyright databases in your area/country to confirm if using a name would violate another company's trademark or copyright.
How 10Web's AI Business Name Generator works
Creating a new business
name can be challenging,
often requiring hours
of brainstorming and research. Thankfully, you can now rely
on the AI Business Name Generator by 10Web
to quickly generate catchy
and memorable names.
Describe your business

Tell our AI name generator about your business
in details, using the keywords you like

Choose the details

Choose the length
and style of your desired
business name, and let
AI do its magic.

Launch your business

Choose one of the AI-generated names that
you like
and launch your business
by creating a website
for it with
the help of AI.
Why use AI for generating your
business name
Save money
A branding agency can charge at least $7,500 to
provide a list of simple business names.
With AI, you can do it for free!

Save time
An MIT report suggests that 87% of global
organizations use AI to gain a competitive edge.
Don't waste time on tasks that can be automated,
instead, focus on the growth of your business.

Endless choice
You can't ask an agency or a specialist
to generate infinite number of business names,
but you can do that with AI.

Create a website for your business
in minutes with AI
Get a headstart
on website
creation
with the help of AI:
Answer a few questions about your business
AI generates website with content and images
Customize your website with Elementor based editor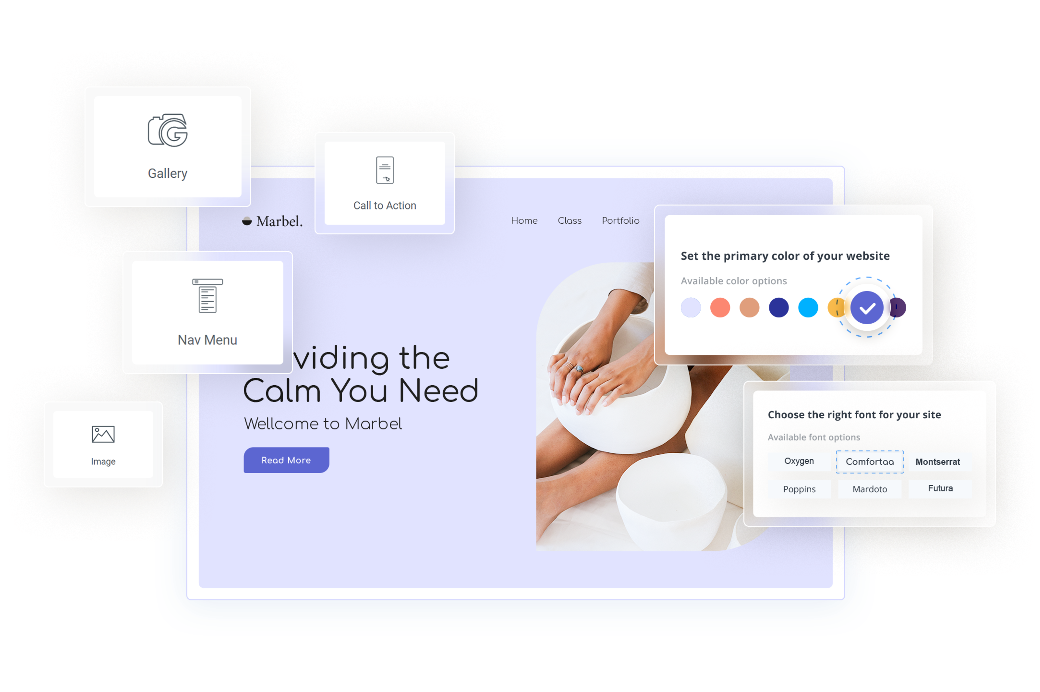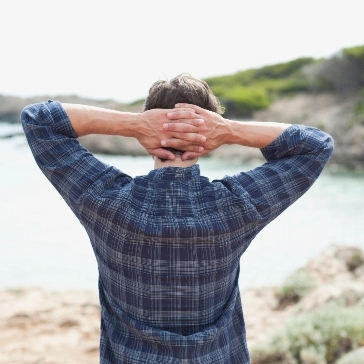 I've tried several website builders in the past, but none have compared
to the speed and simplicity of 10Web AI Website Builder. My new website perfectly matches my business goals. It was a fast and hassle-free
website building experience.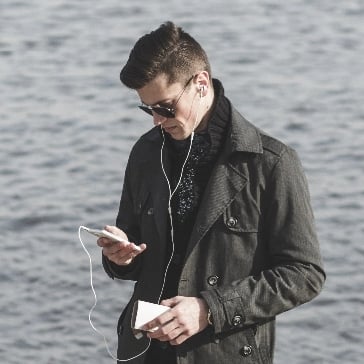 10Web AI Website Builder has revolutionized the way I build websites for my clients. The AI technology simplifies the entire process, allowing me to create stunning, custom websites in just minutes.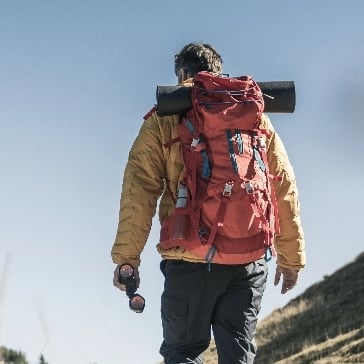 As a small business owner, I never thought I could have
a professional-looking website without spending a fortune.
Thanks to 10Web AI Website Builder, I now have a beautiful
website and it only took me minutes to create.
FAQ
What should I consider when choosing a name for my business?
Value Proposition: A value proposition provides your customers with a clear understanding of your product's or service's benefit. It's a simple sentence highlighting your unique selling point (USP), convincing customers that your product or service is better than your competitors.
Your business name should, in essence, reflect your value proposition.
For example, The name "Google" comes from the word "Googol", used in math, which indicates a number beginning with 1 and having a hundred zeros. Founders chose the name to signify the vastness of their search engine.
Brand Identity: Understanding your brand identity can be a valuable guide for naming your business. After all, brands help you distinguish your company from competitors and tell customers what you stand for. Brand names like Nike, Adidas, Gucci, Rolex, etc., carry meaningful, inspirational stories that appeal to a particular target audience.
Nike, for example, gets its name from the Greek goddess of victory, indicating the company wants to associate its products with triumph, motivation, and power. Similarly, the name "Alibaba" comes from the famous folktale about a woodcutter and forty thieves. Jack Ma, the co-founder, chose the name due to its global appeal, indicating the company's mission to have a global reach.
Memorable: The name should be memorable and must strike a balance between being generic and unique. A generic name may not grab attention, and a name too unique may be challenging to remember. You can choose simple, easy-to-spell names relatable to a broader audience.
Apple is an excellent example of a memorable name that's simple yet unique for a company and catchy with global relevance (everyone knows what's an apple!).
SEO-friendly: In today's highly technologized age, you can only have a successful business with a robust digital presence. Search Engine Optimization (SEO) is critical to your digital success. SEO ensures that your website appears at the top of the Search Engine Results Page (SERP) when people search for your products or services.
Domain Name: Choose a title for which you have a domain name available. A domain name is essential since it will be the primary address for potential customers visiting your website. A business name identical to the domain name will reinforce your brand and make it easier for customers to remember your company.
Usually, the ".com" domain extension is the most memorable. But it's also the most competitive. So try choosing a name for which the ".com" domain is available. You can also use keyword variations to make the domain name unique for better availability.
How to describe my business to AI?
Try giving an AI business name generator appropriate prompts to get relevant business names instead of randomly telling the tool to generate ideas. Make sure you do ample research on your target audience, competitors, to include keywords that perfectly match your business and exclude the ones you don't want to be included in your business name
How to choose the right domain name with AI?
An effective digital presence requires an appropriate domain name that's easy to remember. An AI business name generator helps you quickly generate attractive business names based on keywords for your niche. However, domain name availability is also a crucial element. Below are helpful tips for selecting the right domain name using an AI business name generator:
Be brand-specific
The first thing you must do before using a business or domain name generator AI is to define your branding strategy. Your domain name must match your brand identity.
Do a keyword research
As mentioned, an effective digital strategy depends heavily on SEO, which requires choosing appropriate keywords for your domain. You can use AI SEO tools to conduct keyword research. Also, you can get ideas through ChatGPT-3 by entering suitable prompts. Once you find your primary keyword, you can use AI domain name generators to help you find domain names that include your keyword or its variations.
Make it simple
Generating a simple domain name is easier said than done. On the one hand, you want the name to be unique, while on the other, you want it to be easy to remember and short. Getting it right can involve a lot of trial and error, but always ensure that the domain name has no hyphens, numbers, or other special characters.
Choose a popular extension
The .com is typically the first choice for an extension. However, you can also use other extensions, such as .net, .org, .tech, etc., if the .com extension is unavailable. The AI tools discussed above help you find relevant top-level domains (TLDs) quickly.
I chose a business name, what's next?
A website is how a customer primarily discovers your business and its name. So, you must have a user-friendly website with all the correct elements to explain your products and services in a way that convinces the customer to convert. 10Web AI Website Builder is a tool that lets you build professional websites 10x faster with AI. The tool provides AI-generated images and content you can easily customize using editor based on Elementor.
The creation process is also straightforward. All you have to do is answer a few questions regarding your company, and the AI will generate tailored content while letting you add more pages to complete your website.
How to make sure the name AI suggested is unique?
The AI tools mentioned in this article generate names with available domains. However, you can choose your preferred names and run them through domain name checkers or app name generator AI to confirm availability. You can also do a random internet search to see if someone else is using the name.
How to validate the AI-suggested business name idea?
Validation can include pitching your business name idea to your colleagues and running opinion polls through social media to see whether people like the name.
Can domain name be the same as the business name?
Yes. In fact, having the same domain name as the business name is preferable so customers can quickly visit your website by remembering your name.