Why You Should Build and Manage Your Website with WordPress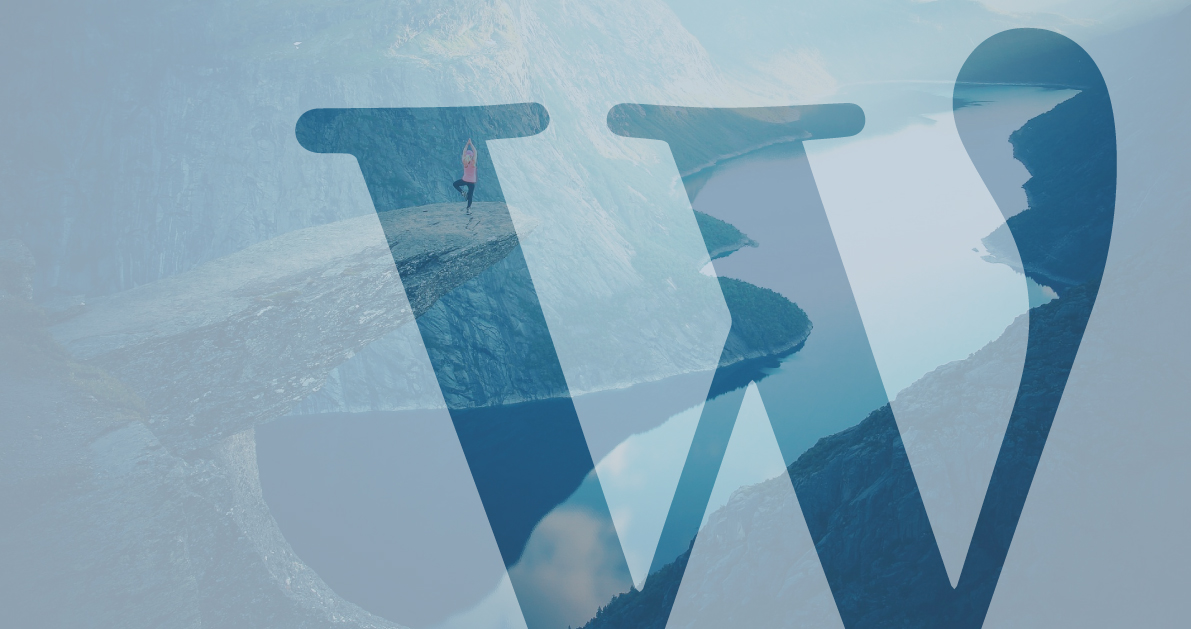 Almost everyone who has ever been interested in building a website or even just in the comings and goings of internet has probably heard about WordPress from a friend or seen it mentioned in a blog post at least once.
So what exactly is WordPress? Why and how did it become so popular? What drives developers and businessmen alike to choosing this platform?
Let's deep dive into all those reasons. I like to think I have all the answers.
If you want to imagine just how popular WordPress is, a single fact will do: WordPress quietly powers 29% of all the websites in the world and 60% of the CMS (Content Management System) market.
WordPress is the populist king of content management systems.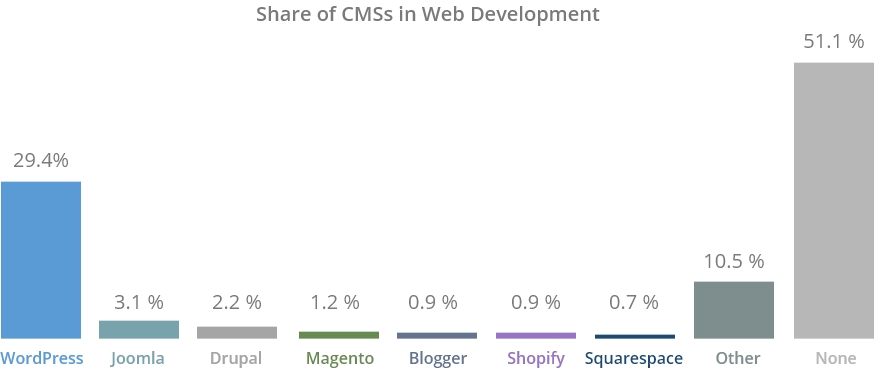 If you are a novice in this field, there are likely a bunch of questions you need answers to: What's CMS?
What other choices do you have besides WordPress and what's the difference between WordPress and other systems?
First off, you should know that content management systems are web-based applications for creating and managing website content.
They allow anyone to easily create, edit, organize, and publish web content via graphical user interface.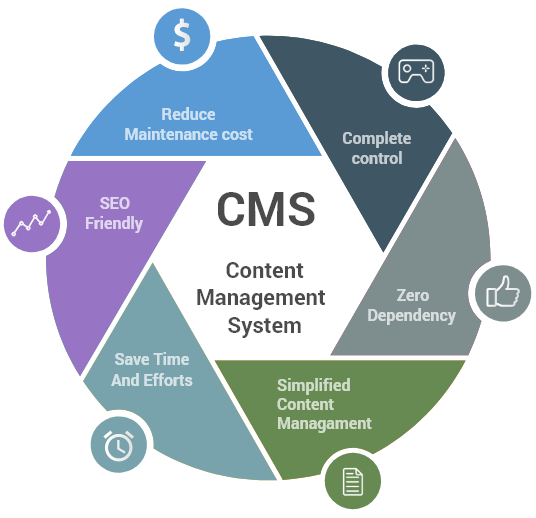 When looking for a solution to creating a website you will come across content management systems like Joomla, Drupal, Magento, Shopify, Squarespace, etc. So which one to choose?
The answer is simple: it depends on both your needs and technical skills.
For instance, Shopify and Magento are ideal for creating E-commerce websites, but ineffective for other types of websites, such as blogs, portfolios, personal websites, galleries, forums, etc.
As for Joomla and Drupal, our company has a lot of experience working with these two content management systems.
While they're both very good in terms of security and flexibility, being pretty complicated for a beginner, they're probably not the right choice for those just getting started.
Another disadvantage of going with Joomla or Drupal is that part of the companies which were developing Joomla Extensions or Drupal Modules have redirected their activities to WordPress or other platforms and this trend will most likely accelerate in near future.
Some of them have even stopped providing support and updates for their extensions or modules.
Squarespace is focused mainly on website design and provides elegant and beautiful templates but even their most devoted fans admit that there's a shortage of tools responsible for certain functionality (plugins).
Probably the most talked-about website builder among users is Wix.
As well-promoted as it is, it powers only 0.5% of all websites and doesn't provide the freedom you'll have with WordPress: Wix ads come with free subscription, there's no native blogging app and, what's most annoying for Wix users, once you choose a template you can't change it anymore.
Merely the fact that WordPress is the largest CMS is not enough base for your decision to start with it. Here's why you should choose WordPress over all others:
1. WordPress is Absolutely Free
This point is one of the main reasons why both bloggers and business owners prefer WordPress.
Besides being completely free to use, it's also an open-source project, meaning its main source code is available for anyone to view or modify.
The aforementioned fact is especially important for those of you familiar with coding since unlike some of the other CMS (Wix, Squarespace), WP gives you full control of the features even of those offered in premium versions.
You'll have the freedom to adjust your site and content to your needs through changing the code.
In order to start using WordPress, you just need to go to the WordPress website, download the relevant .zip file, and follow the Famous 5-Minute installation guide.
Although WordPress itself is free, as you probably know, in order to start a website you'll also need a domain name and a web hosting. Their total price in the market starts from 3-4$ per month but if you want a dedicated server with high speed and performance instead of a shared one, you may have to fork out another hundred dollars.
2. Free Themes & Plugins
What makes WordPress really powerful and super-easy to use is its themes and plugins. Again, you're probably wondering what themes and plugins are.
Themes, one of the biggest advantages of any CMS, let users set their website's layout and design with just a single click.
Even if you're new to web design, you can use preset WordPress themes to create a beautiful website.
No matter what category your website falls into, whether it's business, portfolio, E-commerce, membership, personal or blog, there are more than 1.5K free specialized themes that got you covered. You"ll only have to add your posts, images, change the logo, and make some color changes.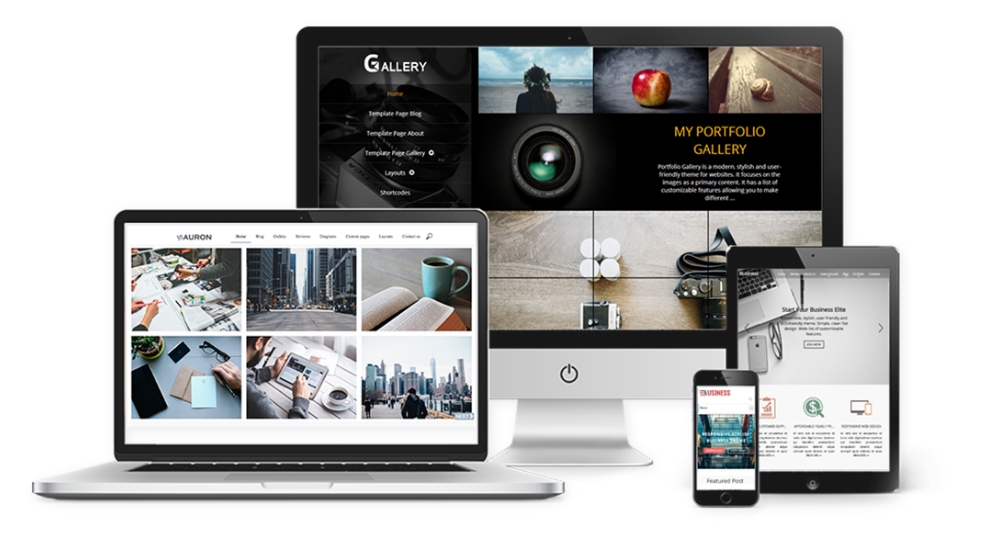 Themes may have a basic level of functionality integrated into them, but if you want to add a website element with more advanced functionality you'll have to install a separate plugin.
In fact, since most of the free themes in the WP directory have limited functionality, if you want to build a unique website with refined design, you should purchase a premium theme (prices start from $50 USD/year).
Check out the prices of the best selling responsive themes in Themeforest: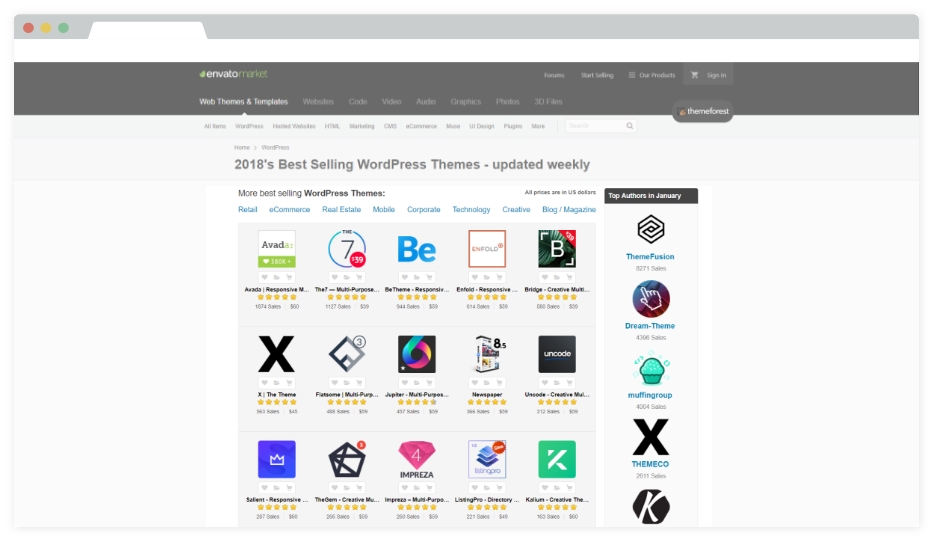 Websites can have different elements in it with specific functionality, such as contact forms where you type in your info and submit your message, beautiful image slideshows with some special effects and navigation buttons, a gallery with pop-up window to view its images in full mode, and many more.
To add extra features and more functionality to your WordPress website, you will need to install some plugins.
Currently, there are more than 50,000 free plugins (with more than 1.4 billion overall downloads already) in the WordPress plugin directory, which serve a wide range of purposes and functions.
Oftentimes you'll need an advanced level of a plugin's functionality or a better customer service, which will be available in the premium/paid version.
Prices of the plugins vary from $10 up to hundred dollars or more. Depending on a plugin it could be a one time payment or a monthly subscription.
To sum it up, you can easily create practically any type of website and fully control it through WordPress free plugins and themes.
However, if you're looking for more advanced functionality and more intricate design, you may need to purchase premium themes and plugins and put more effort into customizing your website.
In any case, you can always keep these costs to the minimum and pay only for hosting.
3. Powerful Multipurpose Plugins
When you start setting up your new WordPress website you'll come across some essential plugins which should be installed in order to optimize your website speed, make it secure, and set up scheduled backups not to lose any data or optimize your content for search engines.
What makes WordPress fabulous, is that it's not just about software, it's also about the community.
Thousands of contributors make WordPress better every day either by contributing new plugins/themes or just solutions for a problem.
This has led to the fact that now you can find several plugins for the same purpose. Say, searching for a security plugin in the WordPress plugin directory comes up with a long list of options.
Same can be said for other must-have plugins.
But one may argue that the quantity of the plugins doesn't mean quality and will be absolutely right. Not all the plugins in the directory are of great quality, but the large community of WordPress users again comes to the rescue.
You can easily understand which plugin is good by just having a look at the number of its downloads, average rating, and responses in the plugin support forum.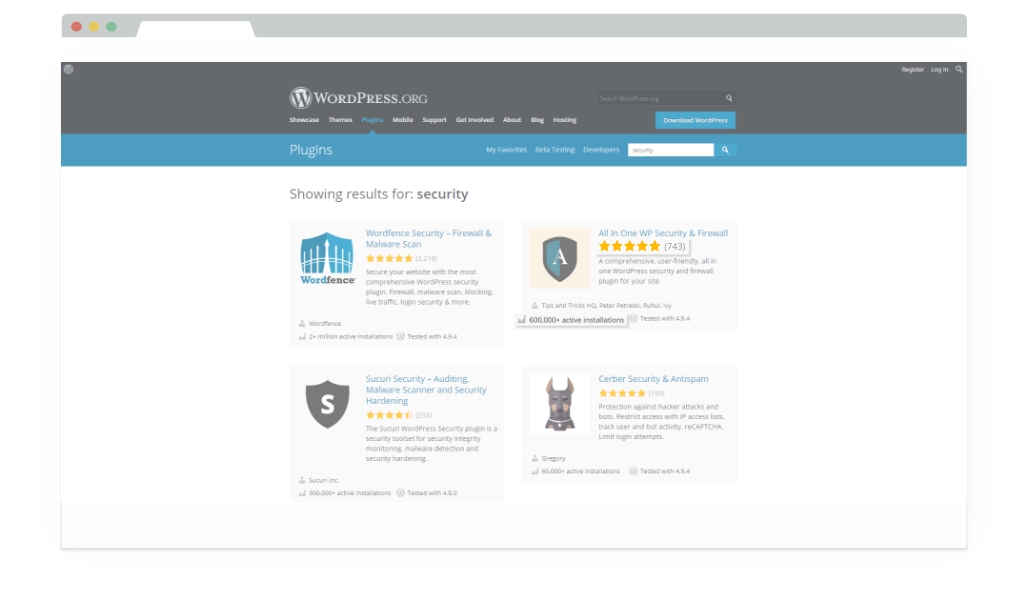 Basically, the best contributors of plugins take care of their average rating in the WP directory and are very responsive in support forums. If you have already installed WordPress, installing a plugin will take just a few minutes.
If you don't want to install it, you can just check its features and screenshots or even its demo page, if available.
4. All-In-One Solutions
WordPress has originally started off as a blogging platform but with the power of its plugins, themes and continuously growing community it has long been ceased to be simply meant for blogging.
Every day more and more solutions are appearing for WordPress users. The last is true not only for new plugins, themes or add-ons but also for the diversity of offers from plugins or themes development companies.
When I started to list all the plugins that you need to install, you have probably guessed how difficult it will be to find all plugins one by one, install and set them up.
In fact, though installing the plugins is an easy task, finding the one that will perfectly fit to all your needs will take some time.
Moreover, depending on your needs, it will turn out that you need to buy some of them.
If we add to this the fact that you will have to buy a theme (if you want a beautiful one with high quality), a web hosting and in some special cases even hire a developer to set it up for you, it'll become rather complex and expensive for you.
Don't believe the blogs which assure you that you can create a WordPress website absolutely free. After a certain point, you'll have to pay.
The only question is – how much?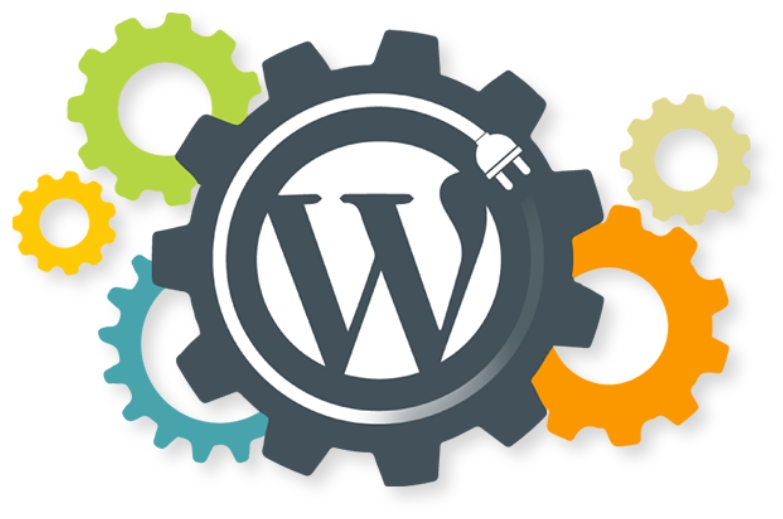 Starting its release in 2003, WordPress community has evolved a lot and there are currently a number of all-in-one solutions which offer web hosting, several dozens of plugins and themes, as well as high-quality customer support for а low monthly/yearly subscription fee.
Imagine a one-stop shop where everything mentioned is just 120$ per year.
Sounds good, right?
That's what our company offers right now (except hosting, which will be available soon).
We want to provide our customers everything they need for creating a WordPress website at high quality, an affordable price, and what's most important to us, with helpful and fast support to take care of our each customer.
If you plunge into the world of WordPress, you'll understand the huge value our company provides for its customers.
Sure, we have great competitors like WPMUDev and ManageWP which offer all-in-one solutions, too, but comparing prices and plugin and service quality, you'll most likely choose 10Web.
5. WordPress Is Easy to Use
After installing WordPress, you'll be navigated to its dashboard which use even a novice user can figure out after playing around with it for some 10-20 minutes.
WordPress puts page content or posts on top of the dashboard as it started as a blogging site platform.
Though it has gone far beyond the scope of its initial purpose, this philosophy remains the same and, since it's damn easy to fill in website content, this is key to its success.
If you can't figure out something about the dashboard yourself, it's no problem. Just Google "How to …" and you'll find several hundred answers to your question.
If you can't found an answer this way – an almost impossible feat – write your question in the WP forum and you'll get an answer shortly (https://wordpress.org/support/).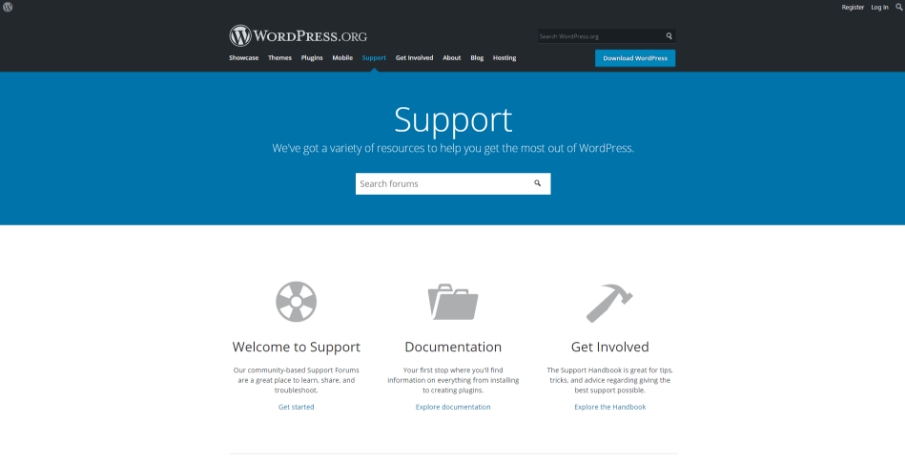 The fact that WordPress is open source and not just a software but also a community, makes it one of the most discussed and well resourced platforms on the web.
There's an unlimited number of blogs, online courses, seminars, webinars, forums, video manuals, documentations, and books about WordPress.
The most well-known and in depth sources to look for WordPress-related knowledge are:
For more detailed info about learning WordPress online, you can check out this blog post.
Moreover, as I've already mentioned, plugin and theme contributors provide support for their products. For example, you can see the support forum of Photo Gallery plugin on wordpress.org below.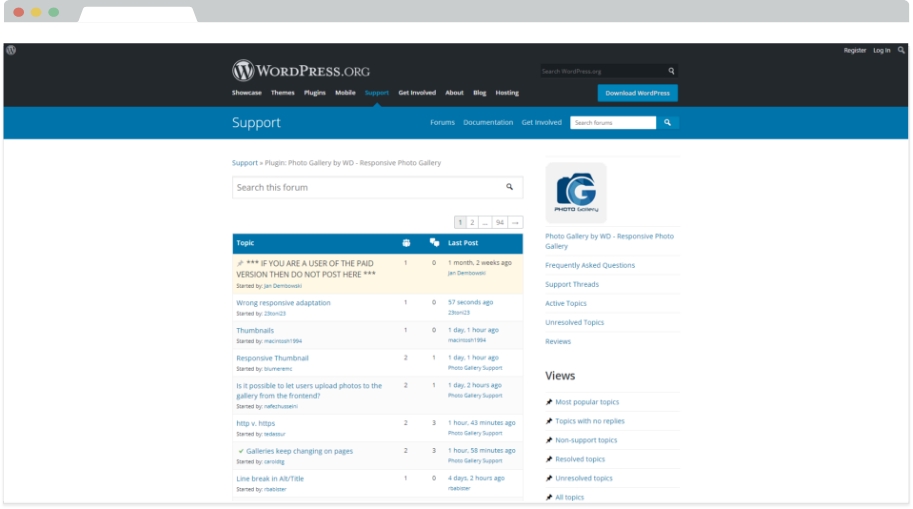 So, no matter if you need a quick solution to a WordPress-related issue, a separate plugin or an online course to get a good grasp on how WordPress works, the web covers it all.
Even if you are neither a businessman nor a blogger but a developer, WordPress is still the right solution.
After setting up everything, you can freely hand over the site management to your clients since WordPress provides a great role management built-in tool and is so easy to use.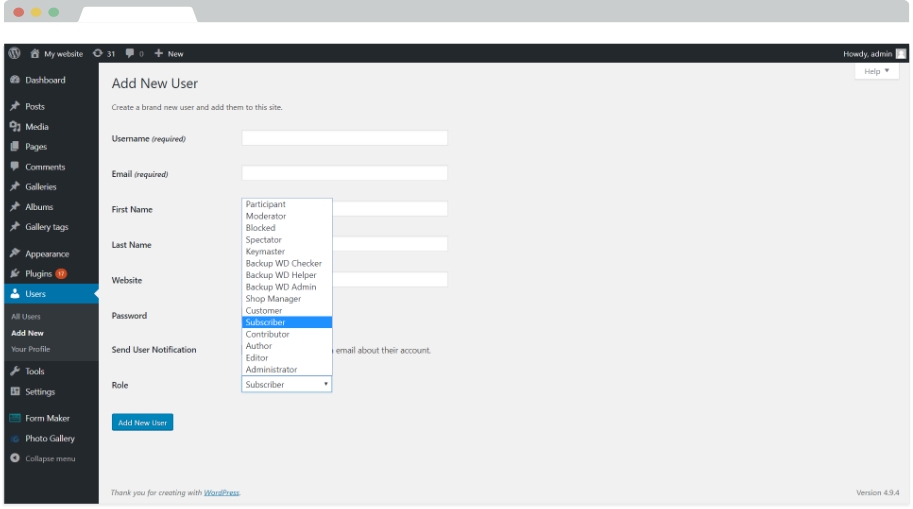 6. WordPress Is SEO Friendly
WordPress is structured in compliance with all search engine standards. When you create a new page or a post, WordPress generates an XML (Extensible Markup Language) sitemap and there's an option to setup permalink type that allows search engine bots to easily crawl the data.
This means that your website built on a WordPress platform will be indexed by search engines and ranked higher.
Besides the basic functionality of WordPress that ensures your site's SEO-friendliness, there are a lot of powerful SEO plugins that'll help you write better content, setup keywords, create meta tags, and meta descriptions for posts and pages, fix crawl errors, and otherwise make sure you have a fully SEO optimized WordPress website which will rank even higher.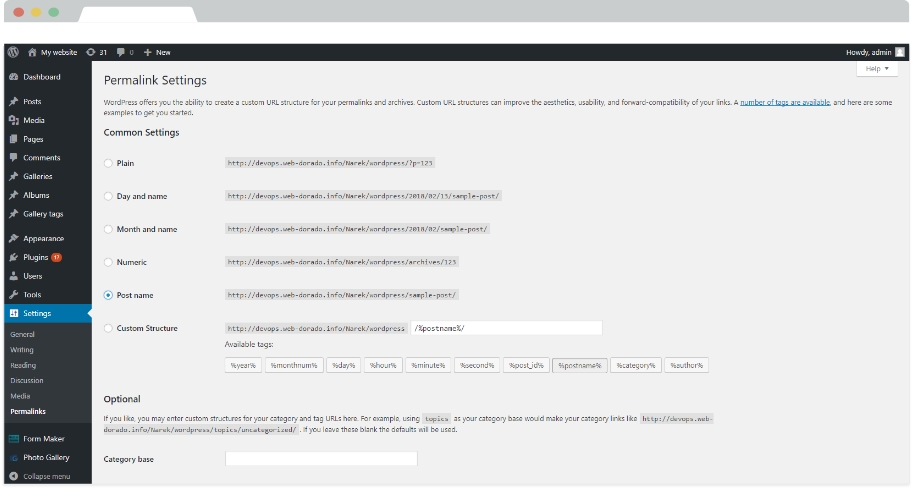 7. WordPress Is Mobile-Friendly
Smartphones and tablets are an inseparable part of our everyday.
The fact that WordPress has a mobile application which lets you manage your WordPress website on the go is no doubt a huge plus.
Available both for Android and iOS, the apps allow you to write posts, upload photos, edit pages, and manage comments on your blog.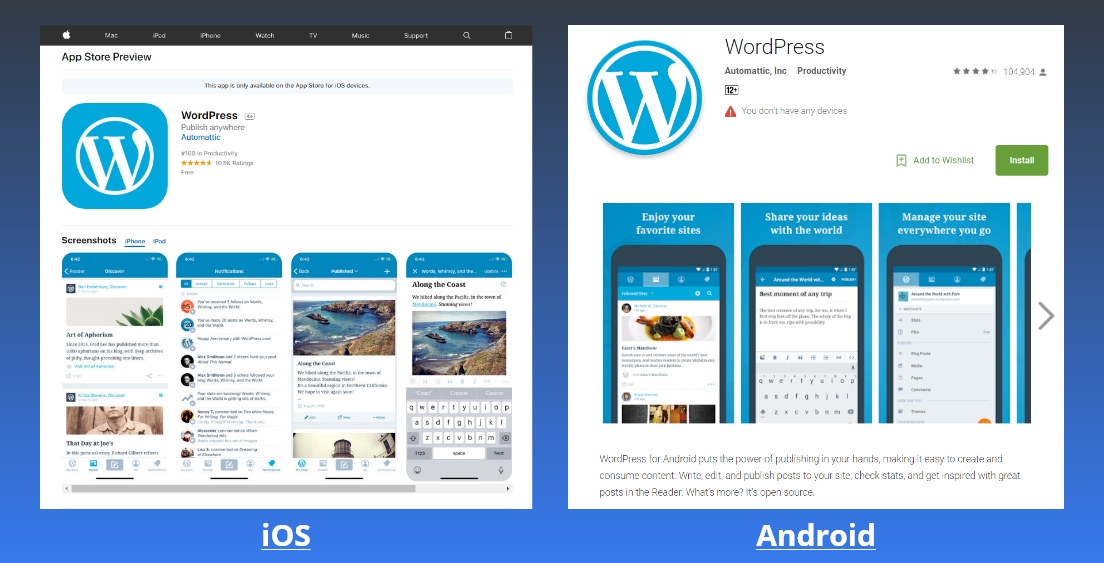 If for some reason you don't want to download the app, WordPress dashboard itself is absolutely responsive, i.e. you can open the dashboard right from your smartphone browser.
You can take a look at the screenshots of WordPress dashboard on Google Pixel phone here (5.0'' display size):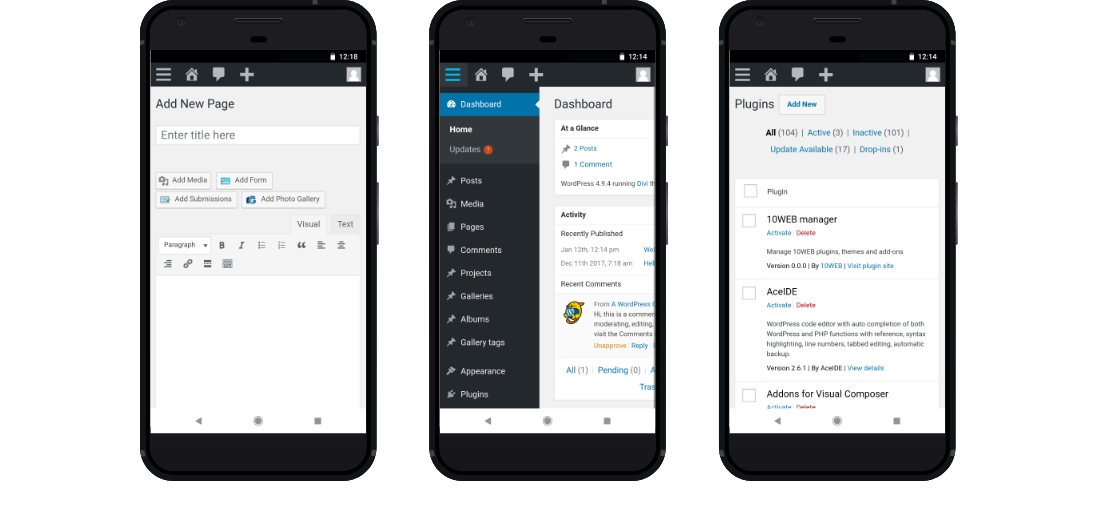 Some plugins even make their plugin's backend responsive as well so in some cases you can freely manage plugins in your smartphone or tablet as well.
8. WordPress Speaks Your Language
According to WordPress.org, thanks to its community, it is now fully translated into 52 locales (including top 10 most spoken languages) and more than 90% into 30 locales.
It means that 82 local languages out of 172 have already been almost fully translated (47.6% of total).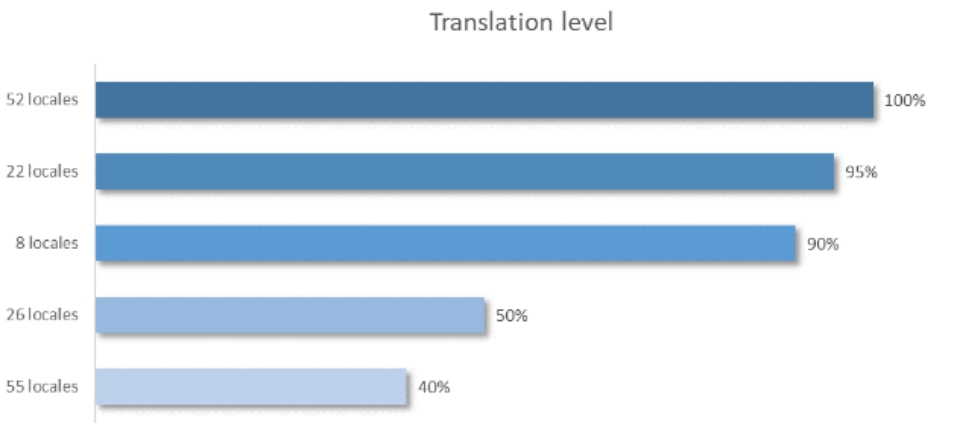 Some of the plugin contributors translate the plugins as well, so you may find the plugin you need in your language, too.
You can check on WordPress.org if the plugin you're interested in offers the language pack you want.
Below is the Photo Gallery plugin translation page where you can check which languages the plugin supports.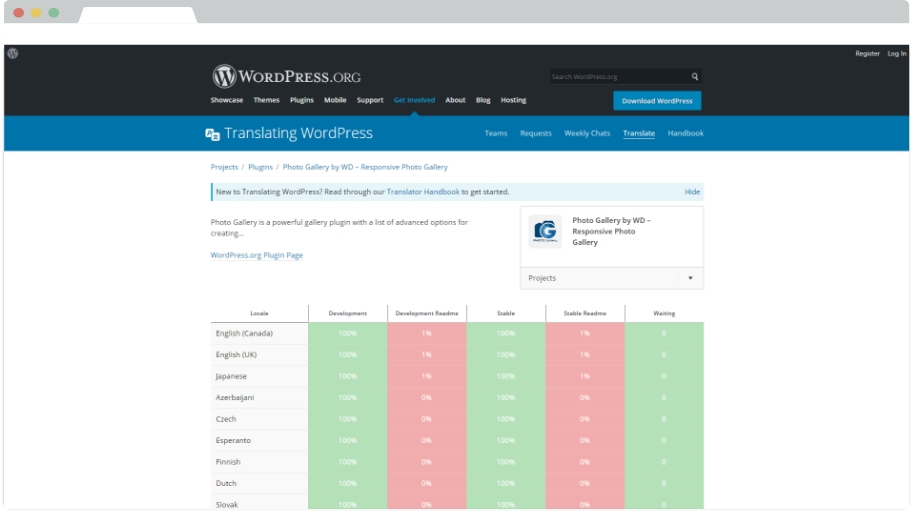 9. Stubborn Statistics
Before making a decision, it's always a good idea to seek users' feedback. In this case, let's take a look at WordPress users' survey data for 2017 that had both WordPress professionals with many years of WordPress experience and platform newcomers as participants.
Since the readers of this post are more likely to be those just getting started with WordPress, we have filtered out their responses (about 5K overall).
According to the survey, most of the WordPress novices are running a personal blog or creating a website for their company. It was a curious insight that for about a quarter of respondents WordPress is just a hobby.
Maybe it's because running a website on WordPress is so easy and fun.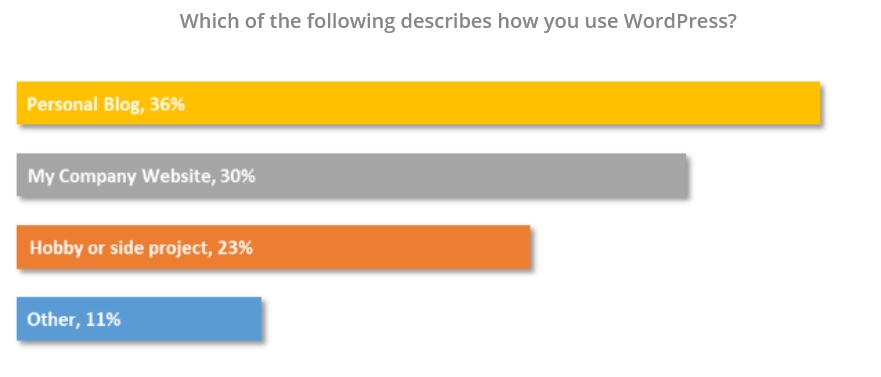 As I already mentioned in this post, installing and setting up WordPress is very easy. Almost 75% of the respondents have installed it themselves (Graph A).
Another question that worries users is how much work they'll have to do to create the website they need (Graph B).
According to the survey almost half of the respondents have only changed the theme and added some plugins.
It means that running a blog or creating a simple website to represent your company doesn't require much knowledge and effort.


So what's the best thing about the platform for the users who have already used WordPress (Graph D)?
The answers tell the story: WordPress is simple, user-friendly, and fully customizable.
Finally, what do the users think about WordPress after using it for some time (Graph C)? Do they think that WordPress is as good as other CMS or better?
The answer is definitely yes! About 81% of the respondents think so.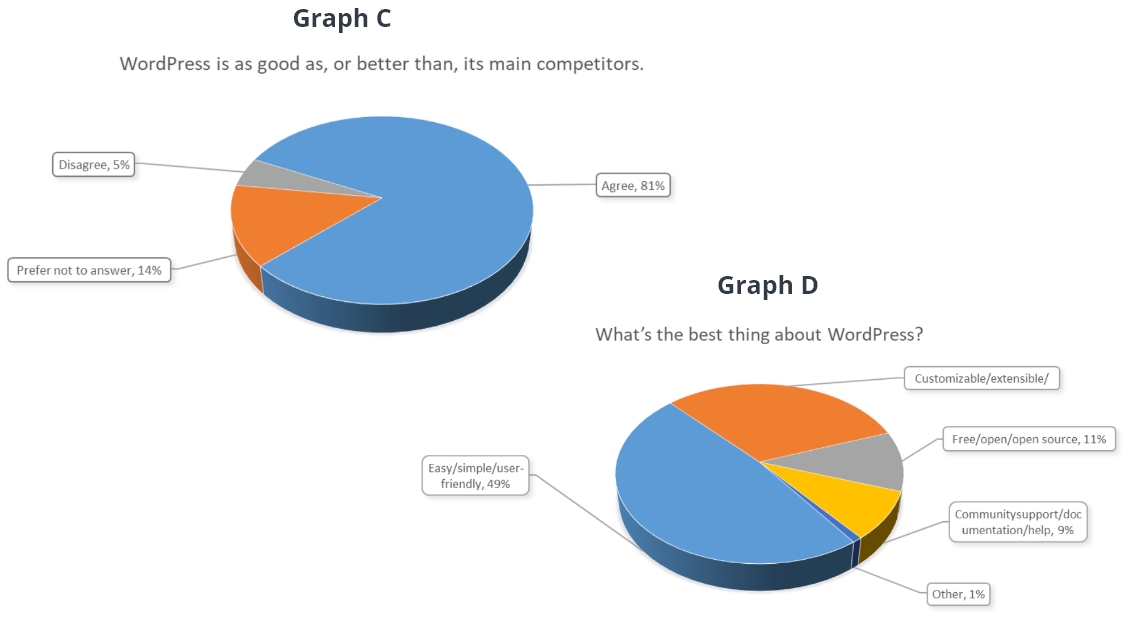 10. Brands Trust WordPress
And last but not the least, what type of websites can you build with WordPress? Are there any famous websites created with it?
There surely are. Below you can find the showcase of some famous stunning websites created with WordPress classified by categories:
Hopefully, I have answered all your questions regarding WordPress and why you should pick it.
If I'm missing something here, you don't quite agree with some points or just have a question, please let me know in the comments below!