Masterlist of 40+ Podcasts Every Startuper Should Listen To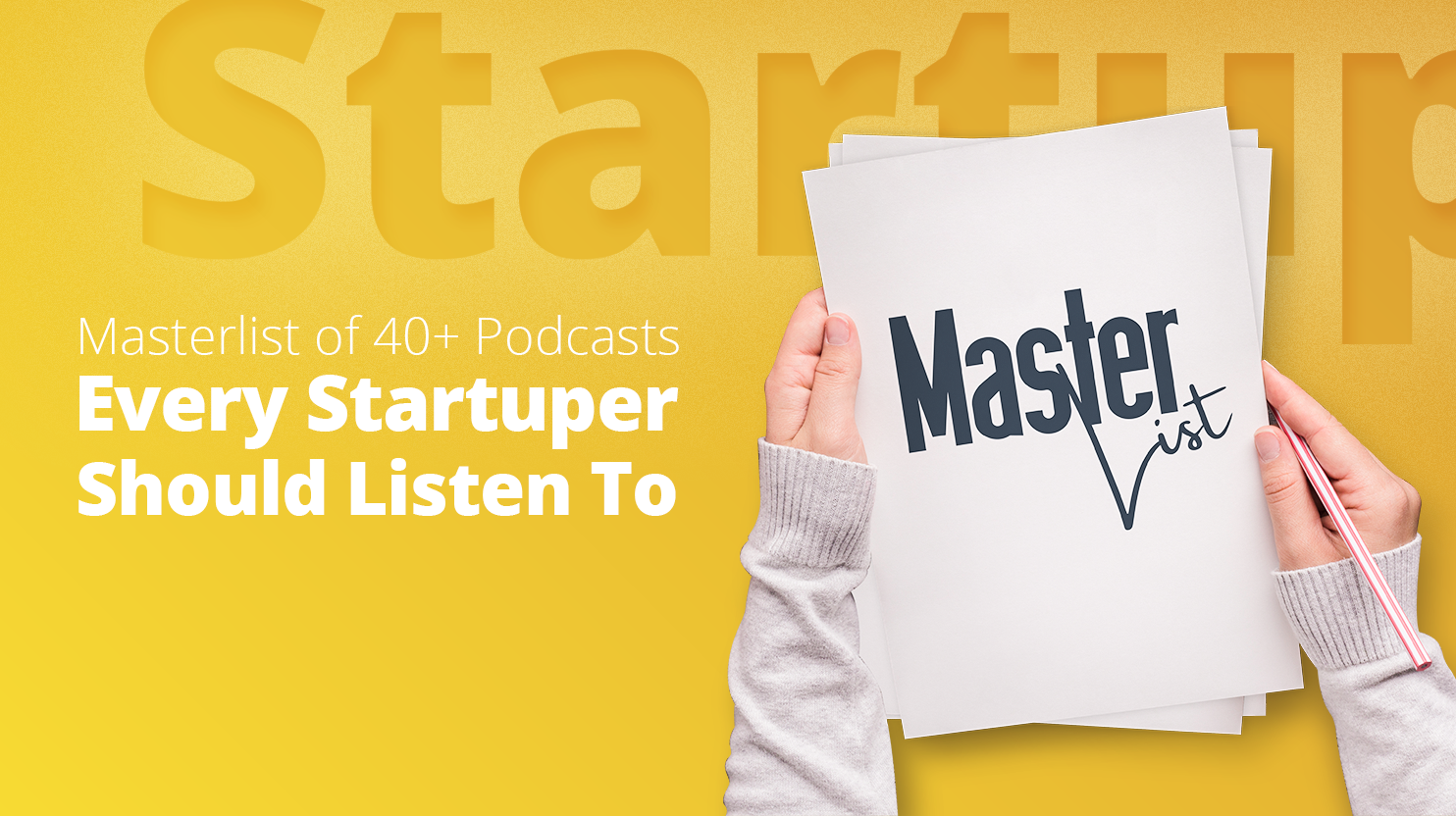 Podcasting is a thriving industry with over $700 million in ad revenues that gets more and more popular every day. Thanks to constant evolution and experimentation, podcasts not only get more interesting, diverse, and informative, but also develop niches and specializations and attract more international audiences.
Podcasts in the "Business" category are no exception. Moreover, if you're a startuper, the podcast format is even more relevant: you're probably already always thinking of ways to shape, grow, and market your business. Why don't you make your commute or daily mechanical chores more productive by quite literally lending an ear to one of the podcasts on below?
We've created this categorized masterlist of the 40+ best podcasts to which every startuper should listen in 2021 to help you navigate the ever-growing world of business podcasting, finding new knowledge and inspiration along the way. Let's dive in!
Entrepreneurship & Business
This weekly podcast by the publishers of Harvard Business Review already has over 700 episodes analyzing all aspects of business management, from the downsides of open offices to ways of coping with a mid-career crisis.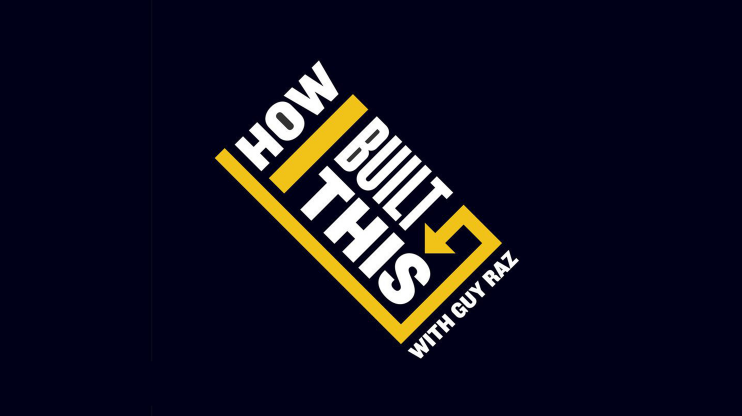 This podcast by NPR and hosted by Guy Raz featuring "innovators, entrepreneurs, and idealists" and how they realized their visions. Recent episodes include interviews with Daymond John, the founder of FUBU, and Selina Tobaccowala, founder of Evite.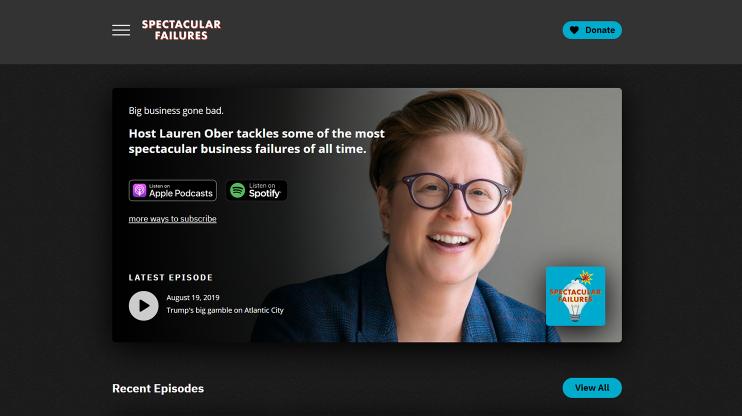 Every spectacular success is preceded by a string of spectacular failures, and there's nothing better than to be reminded of this in the midst of business troubles. This podcast features some of the biggest, saddest, and funniest stories of company failures. Recent episodes tell about "Toys R Us" going bust and Trump's Atlantic City casino declaring bankruptcy six times.
"The thing about most podcasts is you don't know if the person giving advice earns $10 or $10M applying their tactics. The Get Paid Podcast is an exception. They interview entrepreneurs in different fields, and every guest talks real numbers—Nicole Malik.
"Podcast host Arlan Hamilton is the founder of a venture capitalist firm that funds minorities in the world of business founders – women, LGBTQ community, etc. In this podcast, she interviews people who have their first million – first million subscribers, first million dollars, first million gadgets, etc. Her unique perspective and choice of guests inspire one to be persistent and think out of the box"—Yolanda Columbus.
"The Pitch Podcast, hosted by Josh Muccio, is about how startup founders should pitch their business ideas to investors. It gives insights into impressing venture capitalists so they invest in your startup. Listeners can learn not only how to sell their ideas but also which ideas investors are looking for and how to make them tick and convert initial conversations into business deals"—Tim Fox.
Hosts Josh and Briana are charismatic, funny and passionate about what they do. You get to hear other creatives share their struggles and successes.Their guests are diverse, inspiring, and informative. And, most importantly, the podcast reminds us all that the daily grind really can pay off. Nothing happens overnight.
Flexibility is a super important quality for a startuper: if the initial plan is found faulty, there's a whole alphabet at your disposal. Podcast host Rajeev Mudumba features inspiring stories of plans Bs working out brilliantly well in business.
Mixergy gives you the opportunity to learn from proven entrepreneurs, their thought processes and their application. Includes interviews with the founders of Pixar, Wikipedia, LinkedIn, etc.
"The Unmistakable Creative lets you peek into the lives of some of the most successful creative entrepreneurs, hear their life stories, and find out how they came up with the big ideas they are known for"—Lovelyn.
Interviews
Previously a string of classic interviews with entrepreneurs who are "truly on fire," the podcast now is more like a series of educational materials that'll be very useful for every startuper.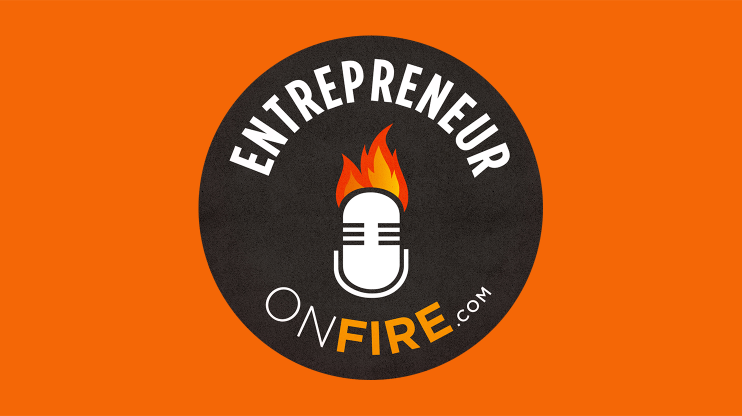 "After publishing 2000 episodes over 5 1/2 years in a straight interview format, I decided to upgrade the podcast in 2018 to 'audio masterclasses'. For each episode, I feature the leading experts in their field and they provide a masterclass on the topic they are THE expert in." – John Lee Dumas, podcast host
You may know Product Hunt as the go-to place for being in the know of innovative products, but did you know if also has a weekly podcast dedicated to latest in tech? Get to know the creators of the future of technology before said future actually arrives.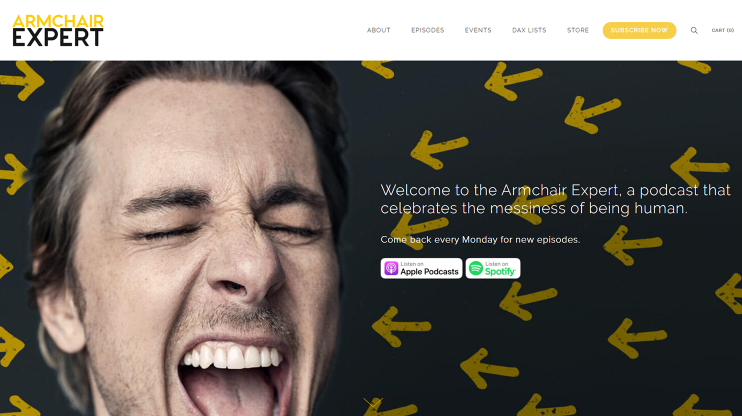 "Dax Shepard interviews brilliant people who explore humanity through their respective fields (biohacking, mindset, famous actors, and more). An excellent listen for entrepreneurs seeking inspiration, insight, and perspective to apply to their day-to-day life – guaranteed to broaden your knowledge and capacity for fulfillment." — Brooke Ramsay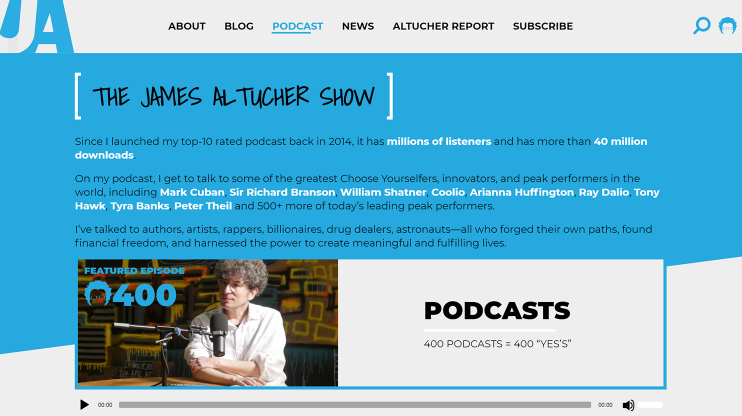 "James is an entrepreneur who's tried it all and has come away from his experiences with an incredibly unique perspective. He's been a hedge fund manager, HBO show writer, comedian, software company entrepreneur, and more. He's candid and curious and weaves an excellent story. Like Tim Ferris, James consistently brings on insightful and well-known entrepreneurs who are top experts in their respective industries. Recommended to anyone who's looking for a fresh voice and a unique perspective on life, business, entrepreneurship, and their intersections"—Sam Rexford.
Entrepreneurial Thought Leaders
"ETL is a long running podcast and video series that brings on Silicon Valley entrepreneurs for interviews and talks. It's a treasure trove of starting out stories by founders of nearly every major Silicon Valley company"—Sunil Kowlgi.
Podcast host Nathan Chan interviews the best minds in the field of entrepreneurship so you can learn from their mistakes. Find out how to build a community using content and how to use humor and viral videos to make a huge profit.
If you have a WordPress website for your business, the WPMRR podcast is a great resource to learn the nitty gritty of the WP world from fun fictional characters such as Hermione Granger or Aragorn.
Few of us would say no to the perspective of having a chat with the CTOs and CIOs of Fortune 1000 companies. This podcast is your chance to have a one-sided conversation with those tech leaders.
A Vox podcast hosted by Kara Swisher tackles the hottest topics of technology through interviews with giants such as Reddit's Alexis Ohanian and Freedom of the Press Foundation president (and pirate) Edward Snowden. Exciting!
Find out everything about making your online business profitable from conversations with people who have already done just that. Recent episodes address niching down to find a product-market fit and whether coding skills are needed for building apps and businesses.
The most popular episode of the podcast says a lot about its overall concept: "How to Create an Interesting Life." According to host Noah Kagan, this is the podcast with "the most interesting people," CEOs and athletes, entrepreneurs and celebrities.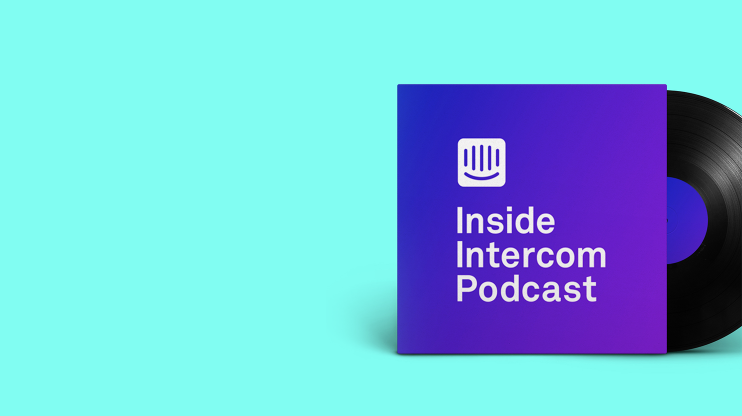 The Inside Intercom podcast launched in 2016 with the goal of helping business leaders build better products. Since then, it has published nearly 200 episodes to date and averages over 70K downloads monthly. Each week, the team interviews well-known practitioners in product management, design and marketing whose work they admire. Past guests include VC partner Andrew Chen, UX designer Jake Knapp and Atlassian president Jay Simons.
Tech & Engineering
"Super actionable and direct advice and live coaching from the founder of Appsumo – one of the best marketers around. Perfect for cutting through the busy-work and getting you clear on what really matters in your business"—Nathan Finch.
The Vergecast will help you make sense of the top tech news of the week, be it what happened to Adobe Max 2019 or what Google Pixel camera means for the future of photography.
"An informative podcast on management and leadership in tech bringing you key insights from fellow engineering managers and tech leaders to help you level up your skills and those of your team"—Tamas Torok․
A weekly podcast where Recode's Kara Swisher and NYU Professor Scott Galloway offer their unfiltered bold opinions on everything tech, politics, and business. Where else will you hear Mark Zuckerberg being called a free speech jester?
he funny thing about Accidental Tech is that it was actually created accidentally: its hosts were originally trying to do a car show. A gem of the "just hanging out" category, this podcast is basically three nerds accidentally being insightful about the world of tech.
You probably already listen to TEDTalks, but might not know that there's also a separate category entirely dedicated to presentations by researchers and innovators in the field of technology. Hear stories about inventions and breakthroughs first-hand.
Marketing & Sales
A collection of interviews with thought leaders, influential marketers, and authors that feel more like regular conversations and intimate sharing of the secrets of the trade.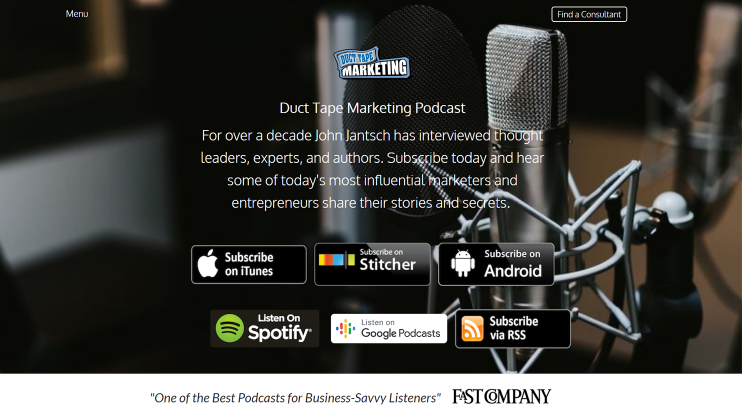 "Recently I had Elle Woulfe on the show and she gave me what might be the best compliment you could receive on an interview-driven show. She said, "You're great at this because I hadn't even realized we started the interview yet." I loved that. Because it's not about the interview. I don't want subjects to feel like they're being interviewed, but rather we're sitting down having a coffee and chatting with each other." – John Jantsch, podcast host
"One of the best sales podcasts. There is always something new to learn about various aspects of selling and social dynamics of B2B. Will does an amazing job of asking questions and digging deeper into the particular applications of general principles. Almost every session contains real, actionable advice to take into the office and apply on a day-to-day basis—Aleksandar Pesic.
Teaches business owners the basics of digital marketing. Since digital marketing is an industry that is notoriously jargon-heavy, the creators make a special effort to translate any stuffy terminology into plain English for their listeners.
"Must-listen for entrepreneurs curious about the success of other founders. The podcast provides insight into their early struggles/inspiration combined with valuable content on digital marketing and branding"—Ben Ames.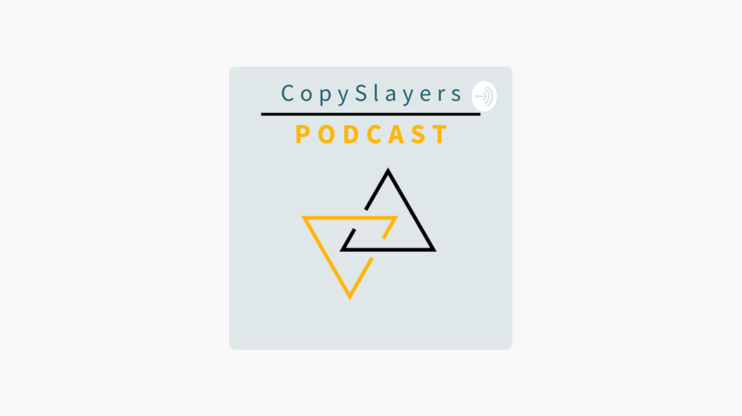 A great podcast if you want to understand the psychology behind why people buy stuff and pay attention online. If you want to get your message heard and acted on when it hits your audience, tune in! Tory manages to get her message across in simple terms and there is no fluff. The episodes last less than 10 minutes but you get so much out of them.
"Seth is a marketing legend and his podcast is a wonderful resource on the topic. He uses everyday accessible language and fantastic analogies to teach marketing. Each episode is short but packed with great material. And there's a great FAQ portion where listeners can submit questions, and Seth answers them during the next episode—Husam Machlovi.
HAMYAW, the abbreviation of Hilary and Margo Yell at Websites, is a fun raw podcast about the nuances of branding, pricing, creative failures, terrible websites that somehow work, and the likes. When you get tired of people giving you smart advice about setting and achieving goals, check out a couple of their videos to remind yourself that building businesses is first and foremost a creative endeavor.
So much of marketing online is building a reputation. The Authority Hacker podcast discusses everything about marketing web-based companies, from increasing traffic and conversions to automating business growth.
Should Google be concerned about DuckDuckGo? Should you spend money on Bing ads? Does Snapchat have the happiest users? And how long should your blog post really be? Sandeep Mallya, founder of 99signals, will answer all these questions and more.
Content marketing is an important part of almost every marketing strategy, so if you're looking to find out more about it, this is the podcast for you. Find out why the future is still email and how to use webinars for best results.
While this podcast has already "retired," it remains a fantastic archive of pro tips and ideas, personal experiences and insights on the topic of web marketing.
Claim Your Fame is a collection of stories of people who used the online world and their charismatic personality to achieve big profits. Podcast host Andrew Davis will also show you exactly what you can take from each story and apply to your own brand.
There you go! Hope this list will lead you to a podcast that will then give you just the idea or strategy your startup needs. Which podcasts not mentioned here are your favorites? Is there a podcast idea you'd love to see executed? Let us know in the comments below!