6-Point Checklist for Client Onboarding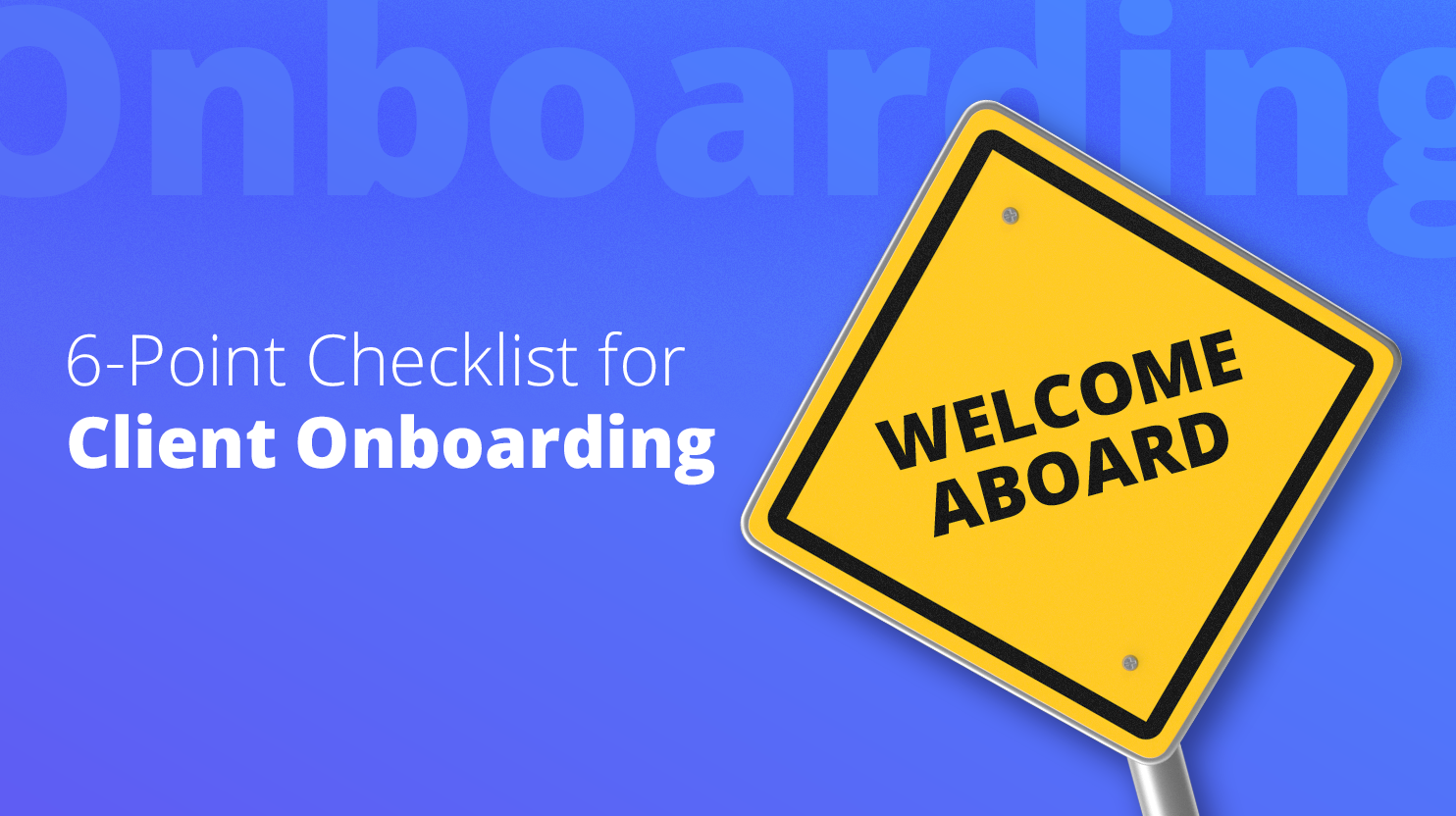 Do you want to give your newly gained clients a warm welcome to your agency that just screams "mi casa e su casa" (make yourself at home)? What a lucky coincidence because this article is here to give you tips on how to develop a client onboarding process that'll ensure a long-lasting agency-client relationship.
Client onboarding, as the name suggests, refers to the process of welcoming new clients to your agency. The main goal of client onboarding is to offer your clients a good start with your agency that reaffirms the feeling that they're in good hands and that they've made the right decision choosing you and not a competing agency.
For this, you need a client onboarding process which includes being prepared for any question your newly gained clients might throw at you, having a well thought out plan of action to show them where the journey of this partnership is headed, and much more.
Don't worry, though, we won't leave you hanging with just a few vague remarks. Here are 6 key components that every agency needs to include in their client onboarding strategy.
Can I automate the client onboarding process?
What client onboarding tools can I use?
What is a KYC onboarding process?
1. The "getting to know you" phase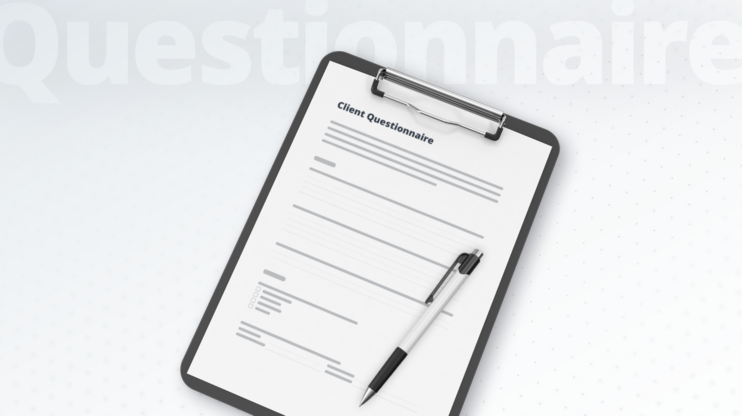 One major reason that you need a client onboarding process is to get to know your client better and to develop a full understanding of their business and the products they're selling.
A major faux pas would be working for a client for months and then asking them about the product's functionality three months in. It shows a lack of attention that can only indicate unprofessionalism.
That's why you need to prepare a questionnaire containing questions regarding every possible information that you've needed in the past and that you may need in the future.
Of course, not every client has the same needs, so you can't just use one set of questions for every onboarding client. This questionnaire should be somewhat of a kickstarter that covers all the basic information that you need. Depending on what kind of client you're dealing with, you can add or remove questions later on.
The founder of the digital marketing agency Creative Click Media, for example, shared with us the following views regarding the client questionnaire:
The questionnaire serves two primary purposes: it provides us with a better understanding of their business and offers insight into any preliminary research we should conduct prior to our kickoff call (with the client).
Here are some questions they include in their query directed at new website clients:
"What differentiates your company from your competitors?"
"What is the most important factor on your new website?"
"Which websites (in general) make you happy?"
The digital marketing agency uses the answers to the questionnaire as a "road map," which they use as the basis for further communication with the client. This is why they highlight the importance of having clients fill out the survey prior to any further steps.

2. Woo them with a unique welcome packet
Now that you have all the necessary info about your client, it's important that you return the favor. Sending your client a welcome packet will ensure transparency and make sure that the client knows exactly what to expect.
A welcome packet is usually a PDF brochure that consists of the following key components:
A welcome message or a thank-you note that shows your appreciation for the upcoming collaboration so as to prevent your client from experiencing buyer's remorse and questioning the decision to hire you.
Then you should make sure your welcome packet includes an overview of the services they purchased. Many agencies complain that clients sometimes ask for more than they purchased. A clear overview of the service package will avoid any kind of overservicing and manage your client's expectations. Be sure to also indicate the form and frequency of communication to avoid any confusion and misunderstandings.
A pro tip is to add a vision board. Cameron Herold, aka the CEO whisperer, advises agencies to have a clear vision of how they see the project and capture that vision on a vision board. It will bring your idea alive and make it more realistic for your client.
At this point, it's important to automate communication. This is how the marketing director of Regpacks, an online registration and payments management software, proceeds after receiving the client's answers to the questionnaire:
An email is triggered internally to our project management team so they can begin their process of reaching out; and emails are triggered to the client so they know they are successfully completing the required steps, including forms completed, and what to expect next. We use graphics and white papers in these emails to help illustrate the process so they understand what to expect, including timelines for their systems to go live, etc.
Understanding the importance of the automation of email communication is one thing, another is this secret advice that the Regpack's marketing director shared with us and that you should consider the following:
The automated emails continue, and we try to push internal marketing language throughout. For example, when their merchant account is approved so they can process payments for their business, that email includes more information on how to set up payment plans in their system. When their system is ready for testing, we highlight best practice tips for managing their user database. There is always a direct connection and the goal is not to market or sell so much as to educate and inform the new client of what the tool has to offer and how they can best use it.
Depending on what type of agency you have, make sure to use the onboarding process as an occasion to inform your client about the full range of your services. If you think about it, you have a higher chance of your client reading about your company and services when they're onboarding because it's the beginning of a partnership and they want to make sure they made the right decision. After that, once you try to target your client via email campaigns, there's a higher risk that they end up ignoring your emails because they're content with what they're already getting.
But just in case you need inspiration in that department, we've prepared some fantastic email pitch examples, which you can use as a template for your own email campaign.

3. Don't just follow your heart, follow KPIs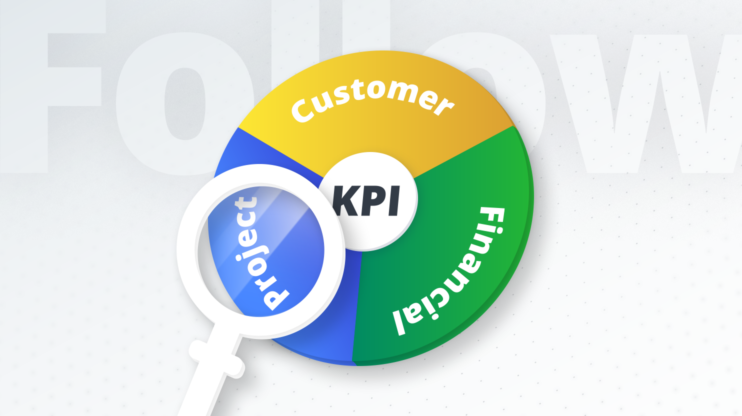 KPIs (key performance indicators) are there to track your agency's performance. They grant you insight into the details of specific workflows while also giving you the option to have a more broad view of your agency's achievements.
Every agency needs this to set goals, i.e. define outcomes, before deciding on the means necessary to achieve this outcome.
But which KPIs should you keep track of to begin with? For agencies, it's important to set an eye on the following three types of KPIs: Customer KPIs, Financial KPIs, and Project KPIs. Since only the last point concerns the client, let's focus on that!
A very important metric, that should never escape your attention is the one that indicates the discrepancy between estimated and actual time spent on a project. Whenever you're working on a project, make sure to calculate the forecasted hours / actual hours * 100. This enables two things:
you can give more precise estimates regarding the duration of a project, which will be appreciated by your clients,
the accuracy of project time estimation will allow for more accurate pricing.
4. A project pipeline to keep you focused
Take the information from the client questionnaire and your KPI results and build a project pipeline that reflects the details gathered from those two channels.
If you're completely lost and don't know what a project pipeline should look like, don't worry, in this day and age there's a tool for everything. The project management platform, Asana, for example, even offers project pipeline templates which you can use to save time. Naturally, you have the option of customizing it according to the respective project you're working on.
With Asana, you gain the ability to track your projects on a board which in turn gives you various options on how to view and manage your pipeline. You can add custom fields, leave comments, organize your tasks via drag and drop, and much more.
5. Discuss with your team
After you have your project pipeline under control, it's time to take it up with the team. Agencies usually provide clients with a team consisting of an account manager, a lead strategist, and creatives. This, of course, varies depending on the size of your agency.
You should decide who your team consists of before talking to the client. It's important to clearly assign responsibilities and have an organized approach towards achieving your client's requirements.
So, after getting to know the necessary information about your client and their product, setting your KPIs, and building a project pipeline, you should introduce the project to your team.
Here, again, you can have your employees create their individual vision boards, which may confuse you because you'd be facing different visualizations of the same project. But at the same time, this variety of visualizations will generate fantastic results, because it will enrich your approach toward the project by allowing you to consider multiple pathways and solutions that fulfill your client's requirements.

6. A kick-off meeting akin to a first date
After having a meeting with your team and introducing them to the project, it's time to introduce your client to the visualized project path.
There are several ways to do this. In the olden days, the most common way to introduce your client to your plans for the project was to invite him or her to your office, go to certain events, have a lunch meeting, or something similar that creates intimacy. Depending on the type of agency, this tradition is still upheld here and there.
But given that we're living in the golden age of digital technology, it should come as no surprise that video conferences are the preferred form of communication. Especially now, in the times of COVID where many agencies have moved to remote work, video conferences have become even more important. So, if you don't have the capacity to meet with every client personally, Zoom is the way to go.

FAQs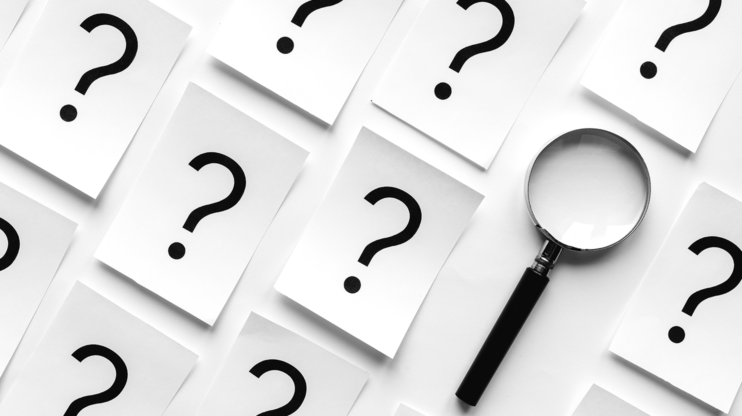 Can I automate the client onboarding process?
Of course, you can automate the client onboarding process by using tools for contact data management, such as Zapier. You can also prepare your welcome packet in advance using the templates provided by Hatchbuck.
Another way to help you automate your client onboarding process is to automate your email communication–not entirely, of course. Some emails need to be personalized. Others, however, such as invoicing, are pretty generic and allow for automation. A great tool to manage your email communication is Mailchimp.
These are just some of the ways you can automate your client onboarding process, for more follow this link.

What client onboarding tools can I use?
The list is endless. Here are three tools that we recommend:
Inline Manual: With this tool, you can create interactive walkthroughs, tutorials, onboarding documentation, and much more. Big names, such as UNICEF and Snapchat, rely on this tool.
WalkMe: With WalkMe, you can create interactive tutorials, which can be featured on your website or in your app. It also helps you introduce new services to your customers, which will allow for successful upselling and cross-selling. This tool also includes employee onboarding programs, so it works well internally and externally.
Nickelled: Nickelled offers an interactive onboarding experience, too. This tool is known for its fantastic user interface and simplicity. You don't need any software or code installation, Nickelled tours are brought to you from the cloud. Another benefit is that you get analytical data about your clients' use of your guided tours, which can help you improve the quality of your welcome packet.
But this is only half of it, here you can find more tools.

What is a KYC onboarding process?
Every agency needs to ensure KYC (know your customer) compliance. As a significant part of AML/CFT regulation, a KYC process has the purpose of improving your risk management measures and preventing fraud.
A KYC process is the first stage of client onboarding and requires great attention and precision. Many people hire specialists to make sure they have all the necessary information to avoid any sort of legal loopholes.
Essentially, it's supposed to help agencies with the
Verification of their client's identity,
Protection against money laundering and terrorism financing,
Understanding of their clients' ownership structure and the legitimacy of their business.
The marketing director at Regpack shared with us a smart way to include the KYC process in your client onboarding procedure:
We have the client agreements built into the onboarding process so the new client e-signs everything as they are completing other forms with information we need: like business owner information, merchant account forms, our Terms of Service, etc.
But if you're still not sure you know enough about a KYC onboarding process, take a look here.
This was our checklist which is partially based on valuable insights from marketing agencies or the marketing departments of established companies. What does your client onboarding process look like? And how well is it working for you?