How to Fix the WordPress Not Sending Emails Issue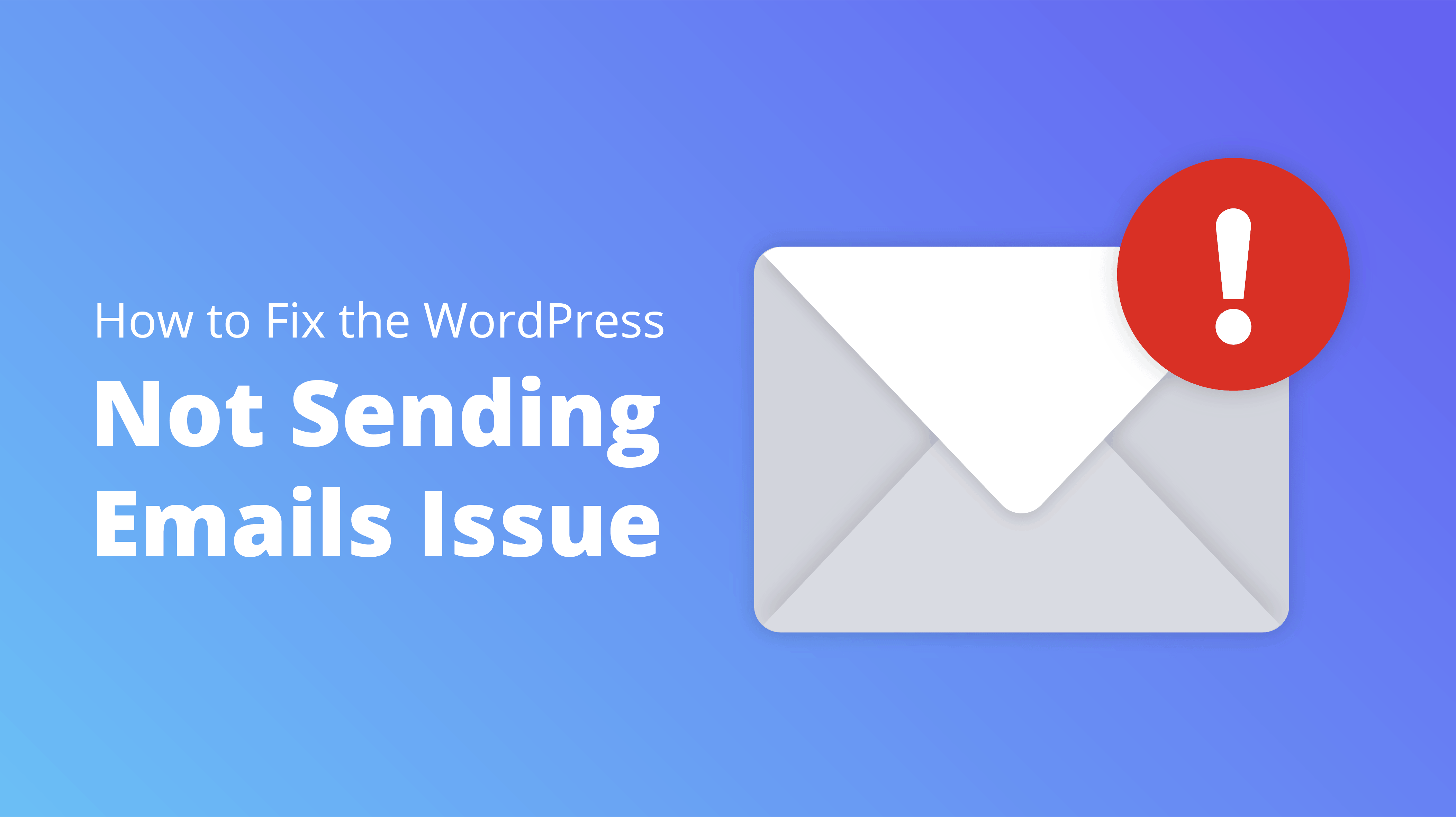 The process of sending emails is indispensable from the routine of having a WordPress website. Consider, for example, the necessity of sending out newsletters or other bulk emails. A seemingly simple process often gets quite challenging in numerous ways.
The reasons might differ from serious server problems to simple email setup misconfigurations.
The thing is, most hosting providers usually don't cover email hosting or offer serious limitations and that's exactly when you often come to face a series of email deliverability issues. With 10Web, you get to send a maximum of 50 emails per day.
See How 10Web Can Benefit You
Visit our homepage to learn more about the first-ever AI-powered WordPress platform.
Often the problem fixation requires considerable action related to configuring a third-party email provider to support your email delivery.
However, if you have trouble with email deliverability and don't wanna end up mistaking a simple acne with skin cancer, you'd rather first do the following checks to find out the exact reason of your issues.
Email Testing
Install the Check Email plugin, for testing your website's ability to send emails.
With its 50.000+ active downloads and a rating of 5, this plugin will reliably give you the opportunity to send a test email to check your WordPress installation and the ability to send emails. All you have to do is:
Download the Check Email plugin.
From your WordPress dashboard Tool menu, click "Check Email."
Enter an email to send the test email to.
Click "Send test Email."
Once you get a message about your test email being sent, check the receiver email to see if you have got the test email. You might also need to check the spam/junk boxes.
If you received the email, then things are not that complicated and the problem is most probably just a miscompitability or a problem with a contact form plugin. In this case the developers of the plugin can likely fix it, so your next logical step would be contacting them.
Another thing you can do is temporarily switch the PHP version to PHP7 to test if there is a compatibility issue. The great thing is that could not be the case with 10Web hosting, as it's already been taken care of here: 10Web provides a PHP version 7 by default.
Setting up Third-Party Email Providers on Your WordPress Website
However, if the test email wasn't sent, it's high time you start considering third party email providers. Let's now talk about the three most popular providers and their configuration methods. Those providers are:
Click on the links above to read detailed articles on each provider. Apart from those three most popular solutions, there are, of course, others out there too, for example Sparkpost, Mailjet, Amazon SES, etc.
There's a number of tools that can help with the WordPress email settings & SMTP setup. They alter the default, ineffective mail() method of sending emails in WordPress and let you connect with ESPs with just a few clicks. Alternatively, you can set things up programmatically. Both approaches are described in the article above.
Here you can find a full list of the best SMTP services regarding the statistics of 2018. For each of those providers there are provider-specific steps you'll need to follow for the configuration, yet the logic of the steps will be approximately similar to the options described above.