8 Strategies to Improve the Customer Retention of Your Agency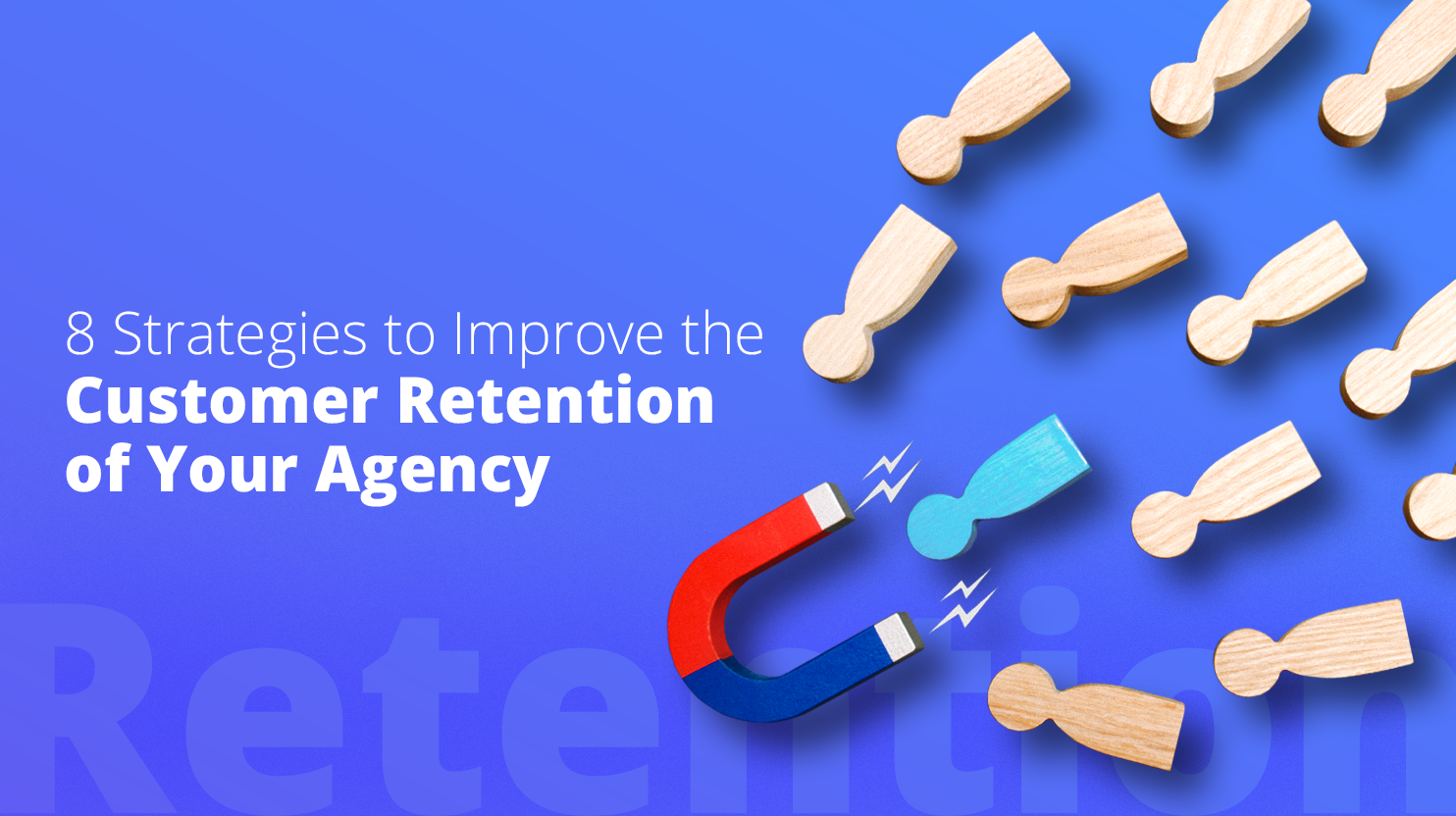 They say it's easier to keep a customer than get a new one. We'd like to add that it's also cheaper. Customer retention is all about keeping things interesting enough for your clients that they keep coming back to you to purchase new services. That's why this article is here to help you improve customer retention.
What you get out of this is spending five to 25 times less than you would if you acquired a new customer. Also, keep in mind that a 5% increase in customer retention rates can lead to 25-95% growth in profits.
A customer retention rate tells you the number of clients you managed to keep over a certain amount of time without including newly-gained clients. To calculate this, you need the number of clients you had at the beginning of that period (S), the number of clients at the end of that period (E), and the number of newly-gained clients (N). Once you've gathered this information, use this formula:
CRR = ( (E-N) / S ) x 100
But, what's a good retention rate anyway? The answer varies from industry to industry. If we zoom in on SaaS and e-commerce businesses, for example, a retention rate of 35% and above is considered "elite."
But what can you do to get there when you're facing typical day-to-day relationship drama with your clients who complain that you don't make them a priority and don't treat them with the same enthusiasm as you used to at the beginning of your relationship?
Don't give up hope just yet, we got you covered!

Let's explore some strategies your agency should implement to improve customer retention.
1. Understand the reasons for every agency-client breakup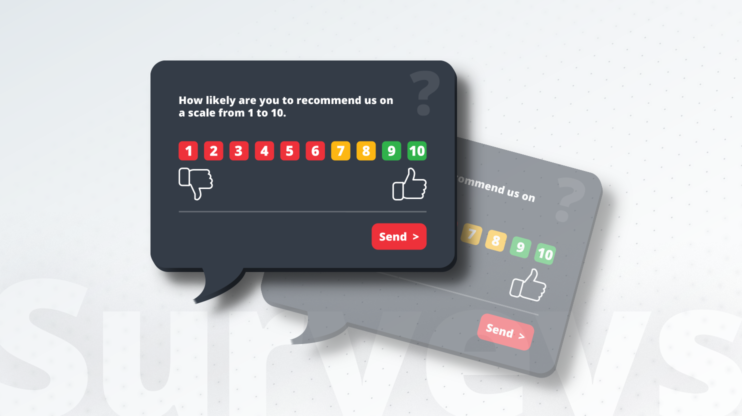 What's the first thing people do after a breakup? No, the answer isn't "find a rebound." Every healthy breakup needs to be followed by a period of reflection. If you don't understand the problems of your past relationship, you're bound to repeat them in the new ones. Sounds legit, no?
That's why the first step to learning how to improve customer retention is doing some digging and pinpointing the reasons your client left you.
Here are two things we suggest you do to get some answers:
I. Use client satisfaction surveys.
Of course, the best way to understand the weaknesses of a failed relationship is to directly communicate with your ex-partner. But here's the thing with clients. Once they move on, they won't look back. So, the chances that you can get them to actually sit with you and have the talk is probably very slim.
That's why you need to employ less time-sensitive tactics to get the feedback you need for proper closure. For that, NPS (Net Promoter Score) is golden. It allows clients to rank your agency according to their satisfaction.
You can ask NPS questions via an email or in-app/on-page surveys.
Here are 3 things to consider:
Segment your audience: Different clients require different NPS questions, so make sure to customize your questions accordingly. One option is to segment clients according to the relationship stage when they decided to abandon your services.
Keep it casual: Use casual everyday language to avoid confusion and to convey an approachable attitude toward criticism.
Keep it short and sweet: If you overdo it, you'll end up hurting your response rate.
Usually, the most common question used for NPS is: "How likely are you to recommend us on a scale from 0 to 10?"
You can reword this question to your liking. Essentially, this question will give you a quantitative answer that you can use in presentations, but it doesn't offer input as to why people rank the way they do. That's why always make sure to follow up with a qualitative question. You can ask an open-ended question to give clients full liberty to express themselves. Or you can use multiple-choice questions to help clients save some time and increase the likelihood of receiving a reply.
II. Ask employees who were in charge of these clients.
The second best way to understand what went wrong in your relationship is, of course, to reach out to your friends who have come to know your ex as well. The same goes for your client. Get in touch with co-workers who were responsible for the client and inquire about possible exit reasons.
Key aspects to look out for are:
The client onboarding process: What was the initial agreement? What was expected of your agency? And what did your agency promise?
Client relationship management: Across the entire relationship lifetime, how often did the client reach out? What were the reasons behind these calls? Were their problems resolved? Were these resolutions according to the client's expectations? And of course: Did the client reach out to your agency employees more than they did to him/her?
2. Provide expert client care to lower NPS detractors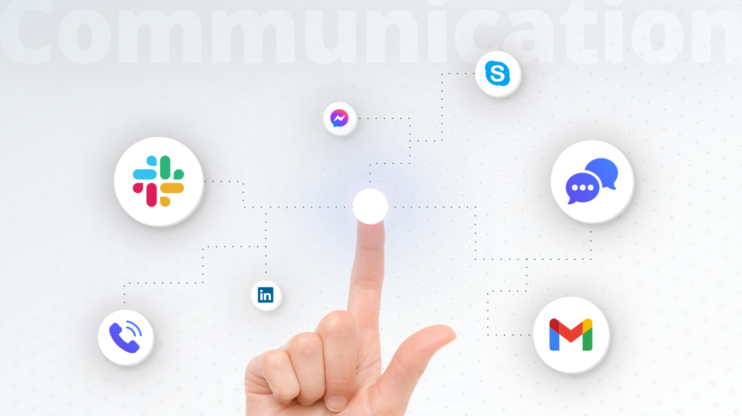 Part of learning how to improve customer retention is making sure that you detect problems early on and provide fast and satisfactory solutions.
One way to do this is through communication. Part of getting to know a client is knowing how they like to communicate. Imagine, for example, that a client purchases a new service, but your agency only reaches out to them via phone calls or emails.
Now, phone calls can be an inconvenience because your client probably has a ton of work on his or her plate and isn't ready to make him- or herself available for just anybody. But emails can be a pain, too, especially if they get spammed on a daily basis and aren't in the mood to scroll through so many unnecessary notifications.
So, how can you best anticipate these types of communication hurdles? Exactly, by understanding their preferred communication channels. That way, your client can easily reach out to you regarding any problem and you are able to be there for him or her and guide them through an issue without any delays or misunderstandings.
A very popular communication tool is Slack. Should your clients use it, make sure to connect with them on this platform. You'll be able to show that you're always there for them whenever they need you most and eventually improve customer retention.

3. Choose your clients wisely
Some people just want to be in a relationship. Period. They want a partnership and for that, they're willing to accept red flags, such as lack of commitment, lack of mutual respect, different views, etc. Does this sound like a healthy relationship to you? Of course not.
When pursuing business growth, some agencies slip into a "settle mode," meaning they feel like they have to settle for less because that's as good as it gets for them. But this mentality can do more harm than good because it will make it way harder for them to improve customer retention. Here's why:
Have you ever heard the saying "A happy customer tells a friend; an unhappy customer tells the world"? No? Well, now you have and don't you forget it! Next time you find yourself talking to a (prospective) client who doesn't seem professional or who doesn't share your core values, dump them immediately. Be the dumper before you become the dumpee! If not, you'll risk hurting your client retention rate and, even worse, your reputation.
To avoid such situations, to begin with, do your research. In the olden days, we understand that this would be very time-consuming. But nowadays, when even our parents and grandparents have a Facebook or an IG account, there's really nothing stopping you to do a little digging before approaching a new prospect.

4. Client reporting with a twist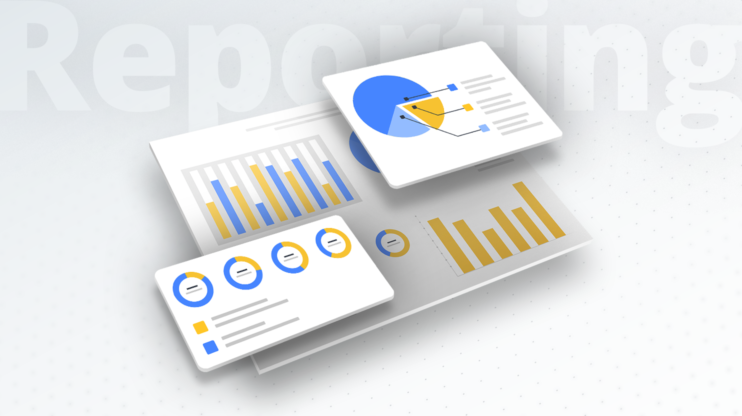 Let's be frank: client reporting isn't the most fun thing to do. And no relationship analogy will make this part exciting for you, our beloved reader.
BUT we may lessen your pain by suggesting you use a reporting dashboard to improve customer retention.
It allows you to provide a report that's customized according to your client's requirements.
All data is organized in one place under one campaign.
It displays value and subtly markets your brand name because you can add your brand logo and name to the dashboard.
Another thing that'll add value to your agency and, ultimately, improve customer retention is letting the numbers speak for themselves. Make sure to put the conversions your agency has achieved and their revenue contribution under the spotlight. You should also qualify your leads properly and then add them to the client report. Don't forget to call them by their names. It will make more of an impression than just simply putting down a number.
By the by, you may also use software, such as PoweBi or IBM Cognos to perk up your client reporting process and improve customer retention. This is especially awesome for high-frequency data.
To complete the picture, here's a list of things that'll for sure get you dumped (if it was up to us, at least):
Long reports,
Data that the client didn't ask for,
Reports without a summary,
Complete negligence of report open rates,
Sweeping negative results under the rug.
5. Outstanding client onboarding to improve customer retention
You can never make a first impression twice. It either clicks or it doesn't and if it does, you'll always be remembering those first magical moments when everything was new and exciting. We're, of course, referring to the client onboarding process. Don't get any wrong ideas.
You can think of client onboarding as the honeymoon phase of the relationship: Your relationship with the client has just begun. You're starting to get familiar with each other, but not too familiar. After all, you're still invested in making an irresistible impression so that the partner doesn't get the jitters and leave.
Here's what you need to do to improve customer retention:
Prepare a questionnaire to get to know your clients and prepare an onboarding process that fits their wishes. For example, you could ask them, "What differentiates your company from your competitors?"
A welcome package is a cool and necessary gesture. Make sure it includes a welcome message to show your client that you appreciate their business and reaffirm that they're in good hands. You should also provide them with all the necessary information, for example, an overview of the services they purchased and a vision board that demonstrates your action plan.
Rely on KPIs (key performance indicators) to give more accurate forecasts regarding the duration of your projects and to allow for more accurate pricing of your services.
Build a project pipeline to keep track of your projects with the help of project management tools, such as Asana. For more agency management software, check out this article.
Establish a team to overlook the client's requirements. Have them have a meeting before any kick-off meeting with a client to make sure they are all on the same page and follow a coherent approach.
(Virtually) Meet the client and impress him or her with your vision. If it wasn't for COVID, we'd suggest you take the client to an event or take them on a lunch date. But, sadly, we have to urge you to keep your social distance and have a first virtual date via Zoom.
6. Build an unbreakable bond with your clients
In an ideal relationship – as we know them from fairytales and nowadays from rom coms – the courting of the partner doesn't just stop abruptly. You'll have to put constant effort into the partnership for it to last longer than a summer fling.
For this, you should use your imagination and let your creativity run wild. But just in a case you're a busy agency worker who doesn't have time for the "little things" in life, here are some tips to get you going:
Proactive communication:
A great way to improve customer retention is showing commitment at all times. Having a communication calendar will do just that. It'll allow you to
track your client engagement,
know when the client reached out to you last,
be alerted when you haven't interacted with a client for a long period of time,
keep them up-to-date about promotional offers, up- and cross sell and get in touch with them before they have to reach out to you.
Share their interests:
What do your clients advocate for? Which issues are close to their heart? Do your research and build a Corporate Social Responsibility (CSR) campaign that combines causes and establishes a deeper connection between you and your clients. If you don't want to go that far, just make sure to engage in their initiatives and participate in their events or communities. In short, show that you care and that their partnership means more to you than a simple agency-client relationship. It's a sure way into your client's heart!
Over-delivering:
Once a client subscribes to your services, make sure that the adventure doesn't stop there. Be proactive and find more issues that you can assist them with. Perhaps you'd like to help them out by sending a tutorial tailored exactly to the issue they're facing. You can also prepare a little courtesy for your clients. It can be a small gesture, like a hand-written postcard or a little gift, such as a fun notebook. Just make sure to go that extra mile to show that you're not like any other agency. Make yourself irreplaceable!
Add value:
There are many ways to do this. Our suggestion is to create an "us vs them" narrative that allows you to highlight your advantages over the competition. A good example is Apple's "Mac vs PC" campaign or 10Web's "automated hosting vs regular managed hosting." Show why clients should pick you over and over again and not cheat with the competition. You can rely on social proof, aka client testimonials, to increase brand legitimacy. If done correctly, this is an indispensable way to improve customer retention.

7. Management tools as your ultimate wingman
Now, let's jump to another important topic: How to manage your relationship with your client efficiently to improve customer retention. Lucky for you, you don't have to do it all by yourself. You can get tools to help you along the way – sort of like a wingman.
You can use task management tools, such as Notion or Basecamp, to manage internal workflows and keep track of projects. You can use Apptivo and Productive for customer relationship management (CRM). It'll allow you to trace client interactions easily to make sure you're on top of things at all times.
If you're a web development or a web design agency and need to manage multiple websites at once, then 10Web's Automated WordPress Platform is a great tool for you. You even have the option to white label the website hosting services and sell them under your agency's brand name.
If you're asking yourself what an Automated WordPress Platform is, don't worry you're not the only one. 10Web channels the power of automation to make website hosting and building simpler and faster than ever before.
Here are the 5 pillars this automated platform is built upon:
Automated WordPress Hosting: This service lets machines take over manual tasks such as performing backups and optimizing your website's speed and SEO performance. This will do wonders for web development agencies by making website management as quick and easy as can be.
Automated AI Website Builder: The cool thing about 10Web's AI-assisted website builder is that it allows you to create beautiful and fully functional websites within just a few minutes through a simple copy-paste of the URL. It's the perfect tool for web design agencies who can now fulfill their clients' every design wish way faster than ever before.
Automated 90+ PageSpeed optimization: Every website hosted on 10Web's platform is optimized to get a 90+ PageSpeed score automatically. So, you can move your website to 10Web anytime and join the club of "90+"-ers.
Automated 1-Click Migration: Website migration is automated and can be performed with just 1 simple click.
Automated Website Management: Website management is made as easy as can be. Your WordPress core, plugins, and themes can be installed and automatically updated from one intuitive dashboard.
8. 65% of new business comes from referrals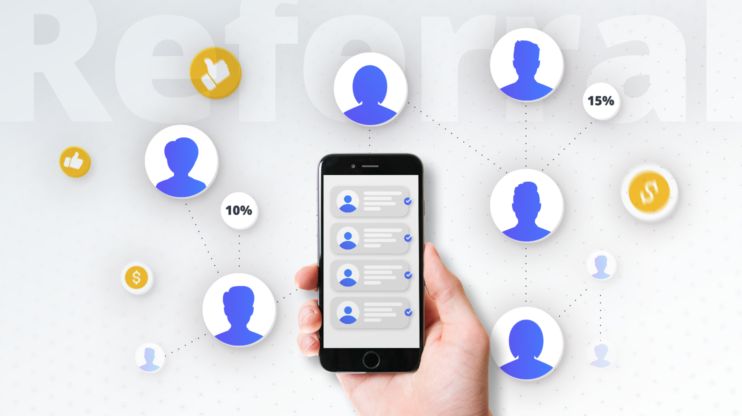 When deciding whether to enter a commitment, of course, it'll help if the potential partner comes with a friend's recommendation. And vice versa, you can be sure that those clients who refer your services are more likely to stay.
Of course, things like this you can't force, it needs to come from the heart. But it doesn't mean that you can't give some people a nudge to refer you to friends and colleagues.
A perfect example (and a personal favorite) for this is the online store BestSecret. It's a very exclusive clothing store that only allows people to join if they come through an invitation. Say, for example, you decide that you want to shop on their site, you can't simply sign up. You need to know somebody who's a member and who can invite you to the platform.
They have a referral program that gives a 10% discount to members who give one referral. For 3 referrals, you'll still only get 10% but your status will be upgraded to Silver, which comes with little perks. 5 referrals are rewarded with a 15% discount and a Gold status, while 10 referrals get you a 20% discount and a Diamond status.
As you can see, to make sure that your referral program helps you improve customer retention, it's very important that you incentivize your clients properly. Otherwise you'll end up giving discounts for nothing.
So, our dear reader, now that you know our pick of strategies to improve customer retention, what's yours? Do you think we're doing enough to keep the spark alive or is something missing?