Visitor and Storage Overages on 10Web: What Happens When You Exceed Your Plan's Limits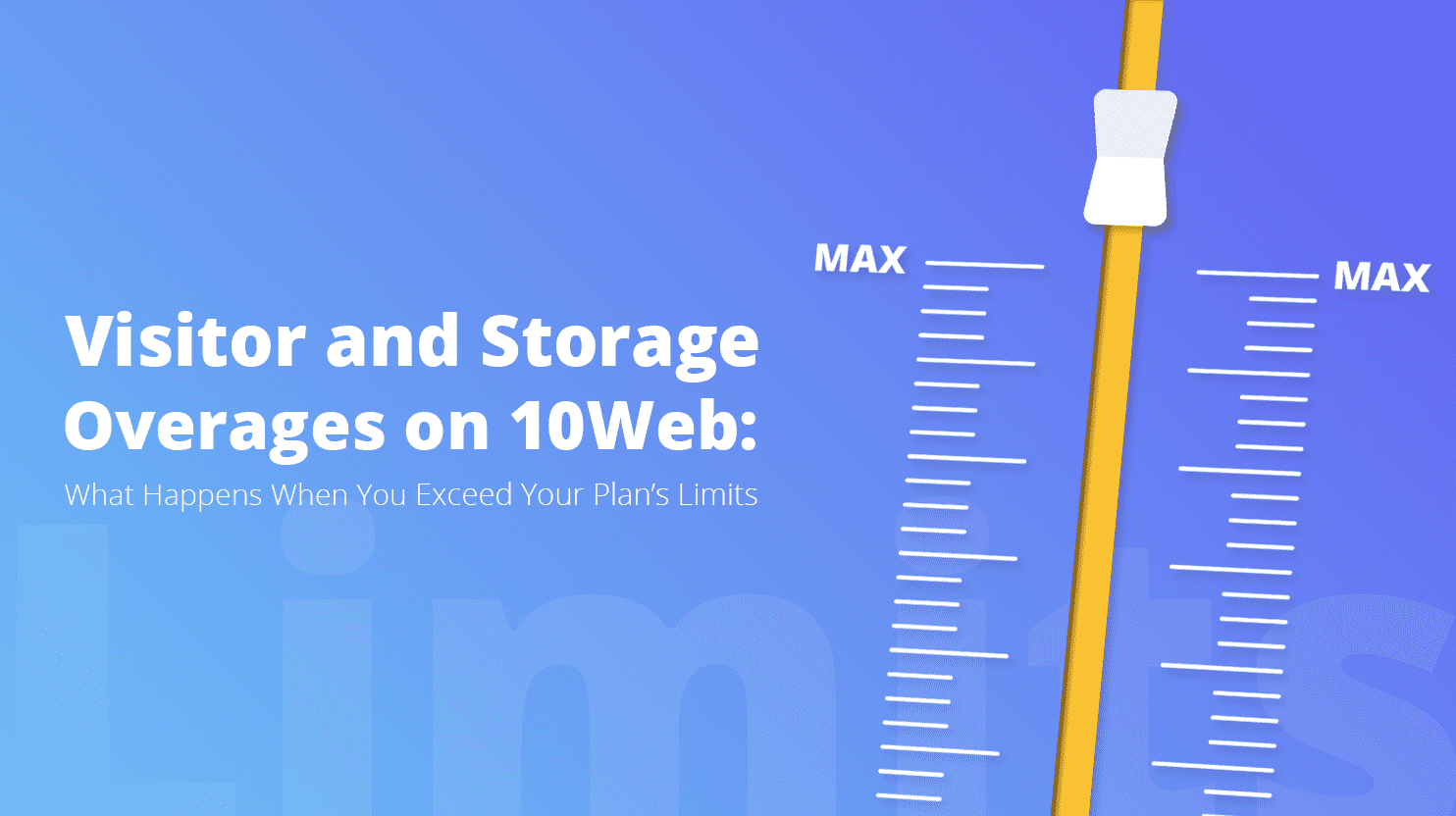 When you're using 10Web Automated Hosting, you know you have limited storage space and visitors count. But what happens if you exceed those limits? 10Web provides elastic hosting which means we deliver your website to all the visitors, and then bill you for the additional usage at the end of the billing month. That is, if you bought the plan on March 24, the extra payment will be billed on April 24.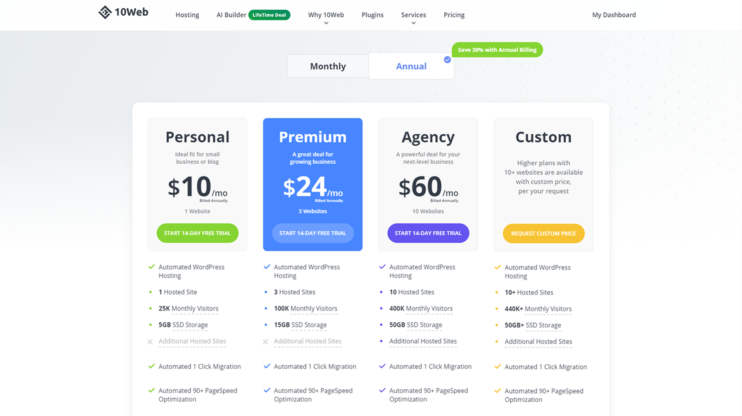 You can check the amount of resources used during the current billing month on your 10Web dashboard, in the Resource Usage section.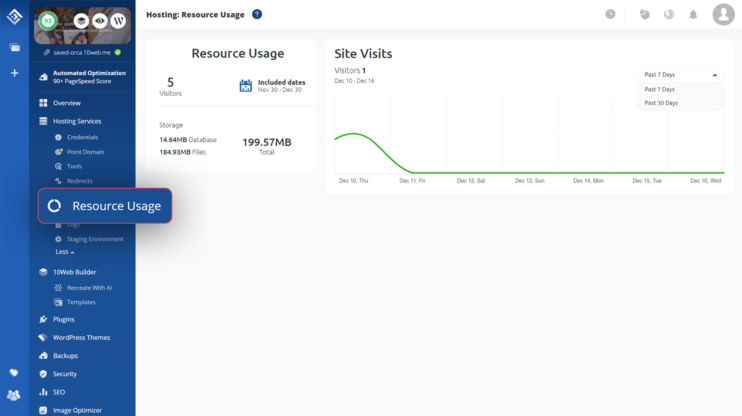 There are two types of overages that can happen on 10Web Hosting:
Visitor overage
The 10Web plan you choose determines the available number of your 10Web-hosted website's monthly visitors. The number of visitors in a given month is calculated as a sum of unique IP addresses visiting your website within 24-hour periods.
Even when you go over the plan's limit, your website will still be available to your visitors at an additional cost. 10Web's overage fee is $2 per 10.000 extra visitors, billed at the end of the month.

Storage overage
Just like the number of visitors, the SSD storage space you get on 10Web is limited. Depending on the plan, you can get 5, 10 or 40 GB for your website's database and files. When you exceed the given number, your files will take up additional disk space and the website will keep running. We bill $2 per 5 extra GB of used SSD storage space every month.
You can also use more of your backup storage for only $2 per additional 20 GB.
We recommend keeping an eye on your current resource usage to know what to expect at the end of the month.
Do you enjoy using 10Web? Part of our service is the customer care we provide. Feel free to contact us whenever you have any question regarding 10Web or WordPress in general.