What's New: Account Dashboard Updates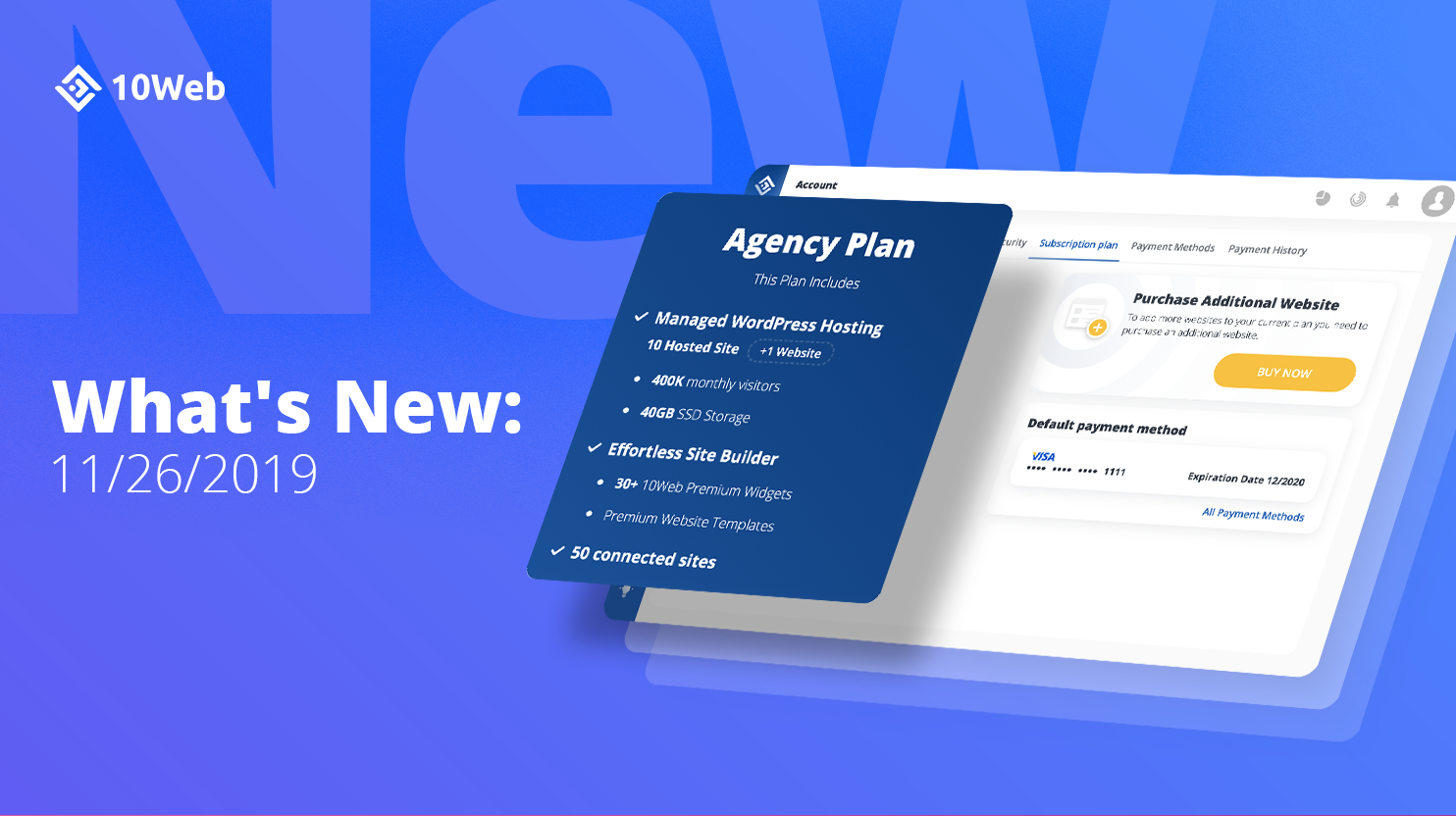 User experience is key to success. Here at 10Web, customer satisfaction is a top priority. That's why we have upgraded the user experience with a gorgeous design that is intuitive, clear, and functional. Here are the latest changes made to the 10Web Account dashboard. 
The New Look & Functionality 
Subscription Plan tab – this tab now shows what your current subscription plan is, the main assets included in that plan, your plan fee, the default payment method attached to your account, the option to cancel your subscription, option to view payment method information, and the option to purchase additional websites.
Upgrade – takes you to the page displaying all 10Web plans. You can choose to pay monthly or annually. Under each plan, is a list of the services included within that particular plan.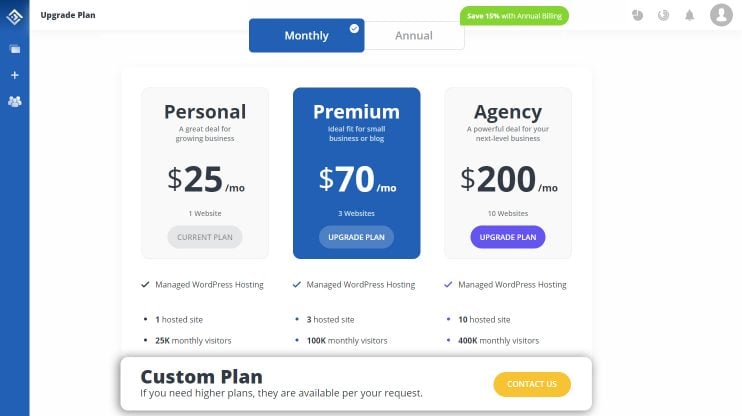 The 4 Plans:
Starter – 7 day free trial
Personal
Premium
Agency
Custom
Agency Upgrade – when you have the Agency plan, you can upgrade by adding more websites to your plan. You can add numerous websites at once. With each added website, your plan will receive an increase in visitor volume and SSD storage. 
Contact 10Web if you need a customized plan. 
Payment Method and History
The Billing tab has been replaced with the tabs, Payment Method & Payment History.
Payment Method – houses the list of credit cards or other payment methods such as PayPal, used for purchasing products from 10Web. Easily add & remove payment methods, or change your default payment method. 
Payment History – houses the list of purchases with the date and status, the corresponding credit card or payment method, and a download invoice button for each payment. 
Enjoy the changes we have made! If you have any questions or concerns, or would like to let us know what you think, join our FB group, WordPress Family – Powered by 10Web, or contact our customer care team.