What's the Ideal Backup Schedule for Your WordPress Website?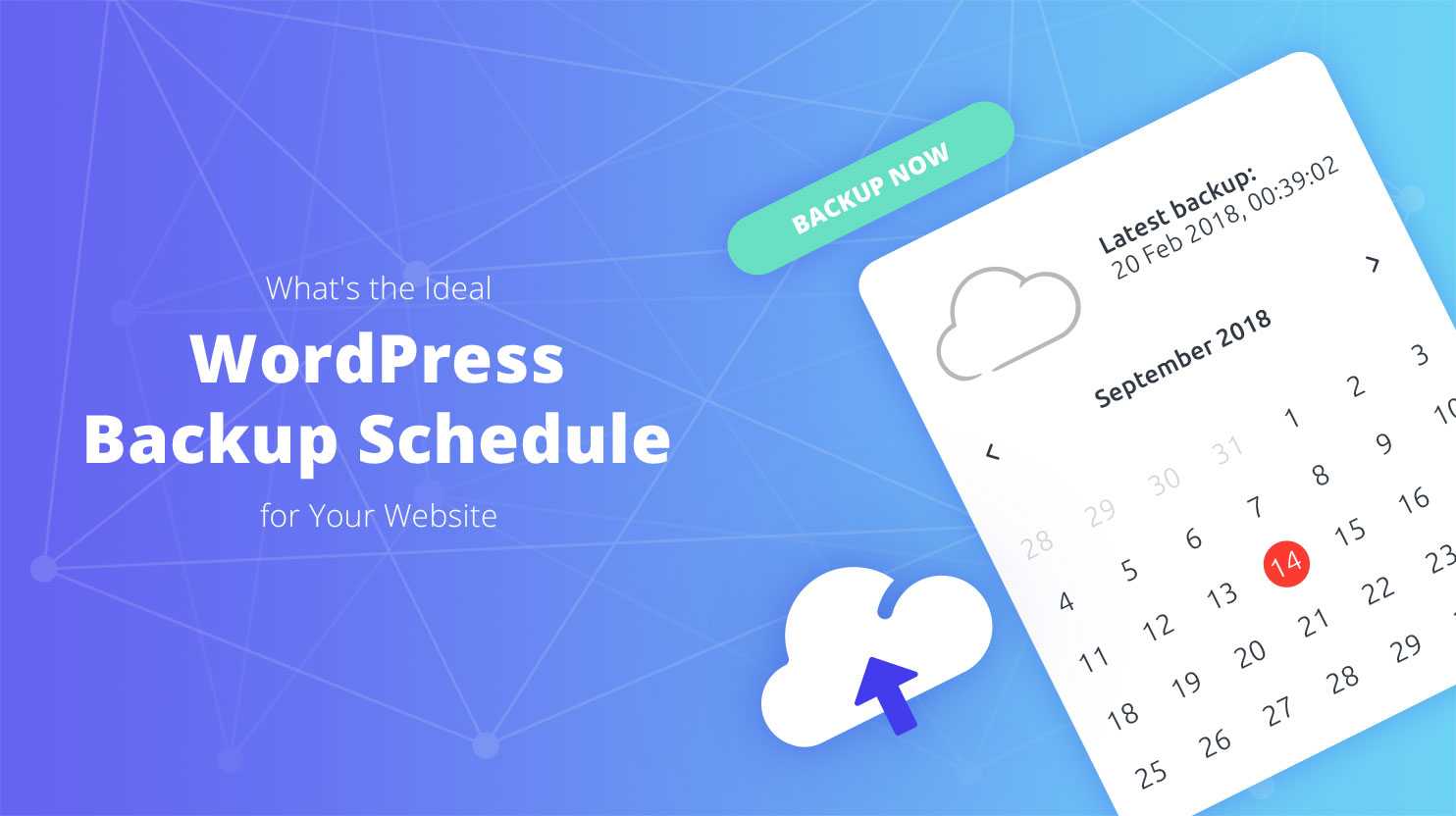 While having a website opens up a lot of doors, it's also connected with a series of risks, data loss being one of the biggest ones.
A Hubspot study has shown that 20% of the companies that have experienced website data loss claim it has cost them $50.000-$5.000.000.
Moreover, 60% of the businesses that undergo data loss never recover again. Let's not go into the details of how that makes impressionable business owners feel, focusing instead on making sure it doesn't happen to your site.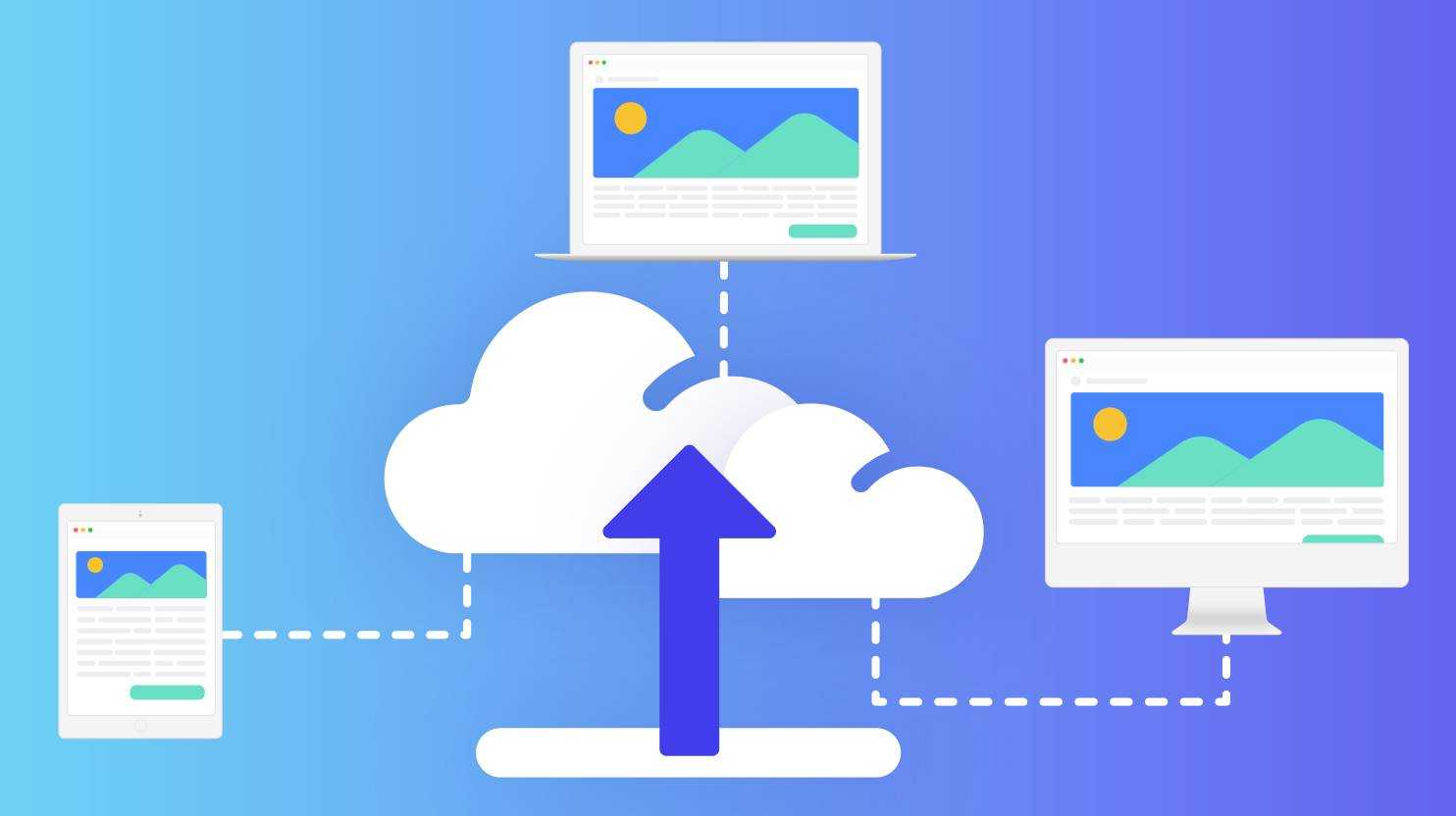 If you have a WordPress website, one of the crucial concepts you need to be aware of is backup.
Truth is, lots of things may go wrong with your website, from hacker issues to typical hardware failures to unsuccessful updates of plugins or themes.
Surely you don't wanna be left with nothing in the end. Backing up is necessary for the maintenance of the website, for being able to recover the site if something undesirable happens.
What do you have to backup though? The answer is quite obvious: all the things you're gonna need to restore your website. That is:
1) the Database, which contains your pages, posts, users, and all the data entering your site,
and
2)The files, meaning everything that you have uploaded to the website, such as pictures and media.
Now that you know what backup is, why you need it, and what needs to be backed up, the most important remaining question is how often you should backup your website.
First of all, we need to discuss the peculiarities and restrictions of the two main backup types: database only backup and full backups.
Database only backup
If you are not performing full backups daily, you might wanna consider the option of frequent database backups. The thing is that the database changes all the time.
Every single time you make a new post, upload a new image or get a new comment the database gets updated. That's why database backup is vital, and you need to do it as often as possible.
As for the minimal limitation, you should monitor how often you usually post on your website or get user engagement, such as a comment, a filled-out form, etc. and schedule your backup accordingly using the table below:
| | | |
| --- | --- | --- |
| Frequency of changes in the DB | Recommended  frequency of the backups | Minimum frequency of the backups</b |
| Daily posts and/or user engagement | Real time backup | Daily database backup |
| Once-a-week posts and/or user engagement | Daily backup | Weekly backup |
| Once or twice a month posts and/or user engagement | Weekly backup | Once in two weeks database backup |
Full backup
Full backup is the total backup of the website so includes both the database and the files. In order to choose the right schedule, you have to consider:
1. How often site content is updated.
The website houses your content and it is expected that the content of your site will change pretty frequently.
Adding new posts and pages, uploading new videos, photos, and text files all mean content change and the more frequent the content update the more often the backups needed.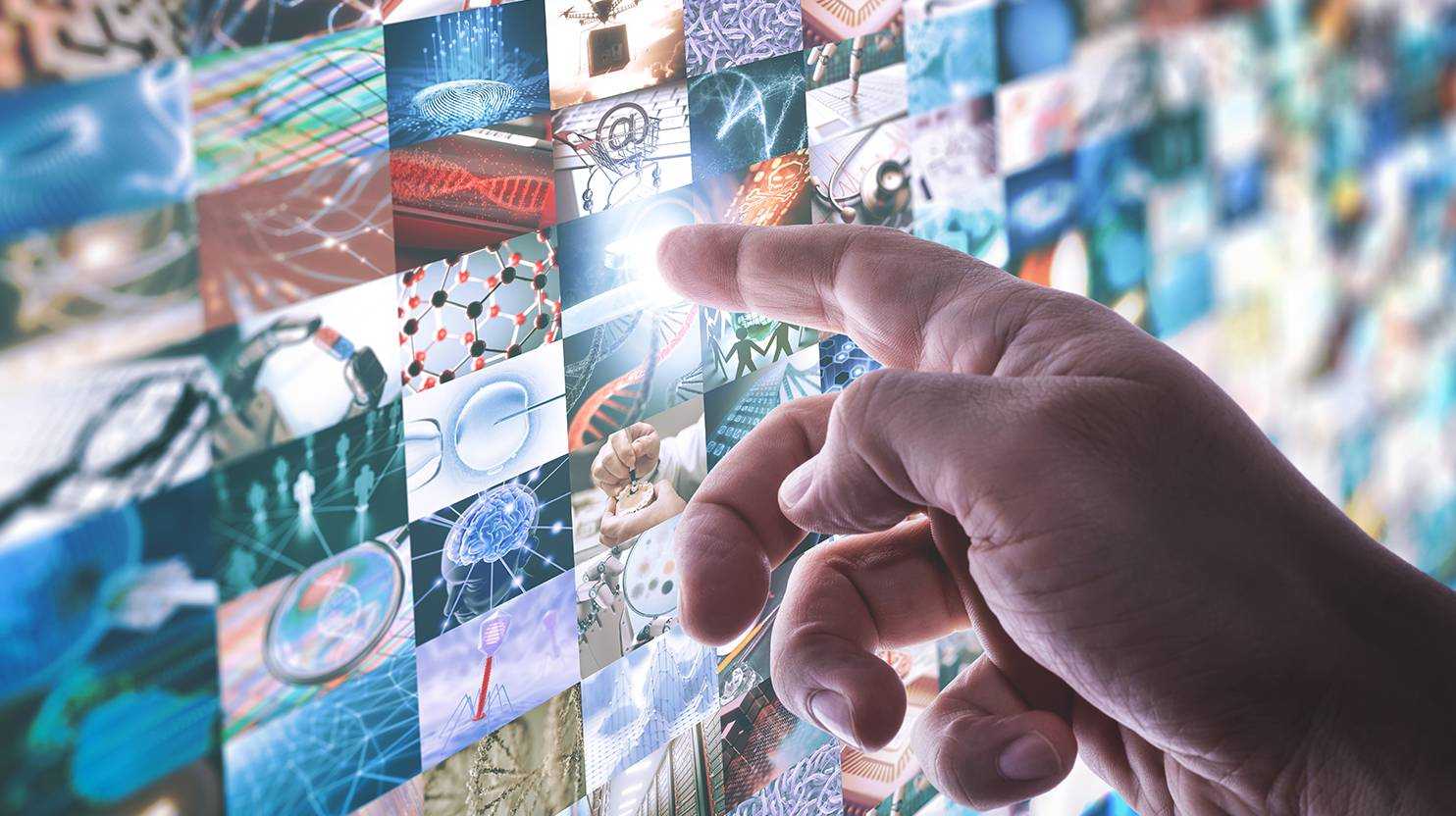 2. How active user engagement is.
Your users' activities — buying your products, writing comments or reviews, filling in forms — affect your website and so have to be taken into account when planning the backup schedule.
Active user engagement means you'll need more frequent backups to keep your site secure.
3. How often major updates, such as those of plugins/themes, are performed.
Theme or plugin updates, additions of child themes or custom CSS, and version alterations demand backups afterwards.
Otherwise, you may have to download everything back again and start making the changes over again.
So, summing it all up, what you need to consider before scheduling the backups is the frequency of any type of changes happening to your website. The table below will help you avoid any major catastrophes:
| | | |
| --- | --- | --- |
| Frequency of any kind of changes happening to the website | Recommended  frequency of the backups | Minimum frequency of the backups |
| Daily changes (active website) | Real time backup | Daily backup |
| Several times a week | Daily backup | Weekly backup |
| Several times a month (hardly probable) | Weekly backup | Monthly backup |
Do keep in mind that in general, the more frequent your backups, the more secure you are.
You might think that selecting the schedule for both the database backup and the files' backup sounds like hard work.
Well, it isn't!
10web.io has a powerful backup service that'll take care of everything for you. It only takes a mouse click to schedule your regular backups, including both database and files' backups.
You'll no longer need to worry about forgetting to do a manual one-time backup. The backups are saved in AWS S3 by default, yet you also get a chance to pick from some traditional cloud space alternatives, such as in Dropbox, RackSpace, GDrive,etc.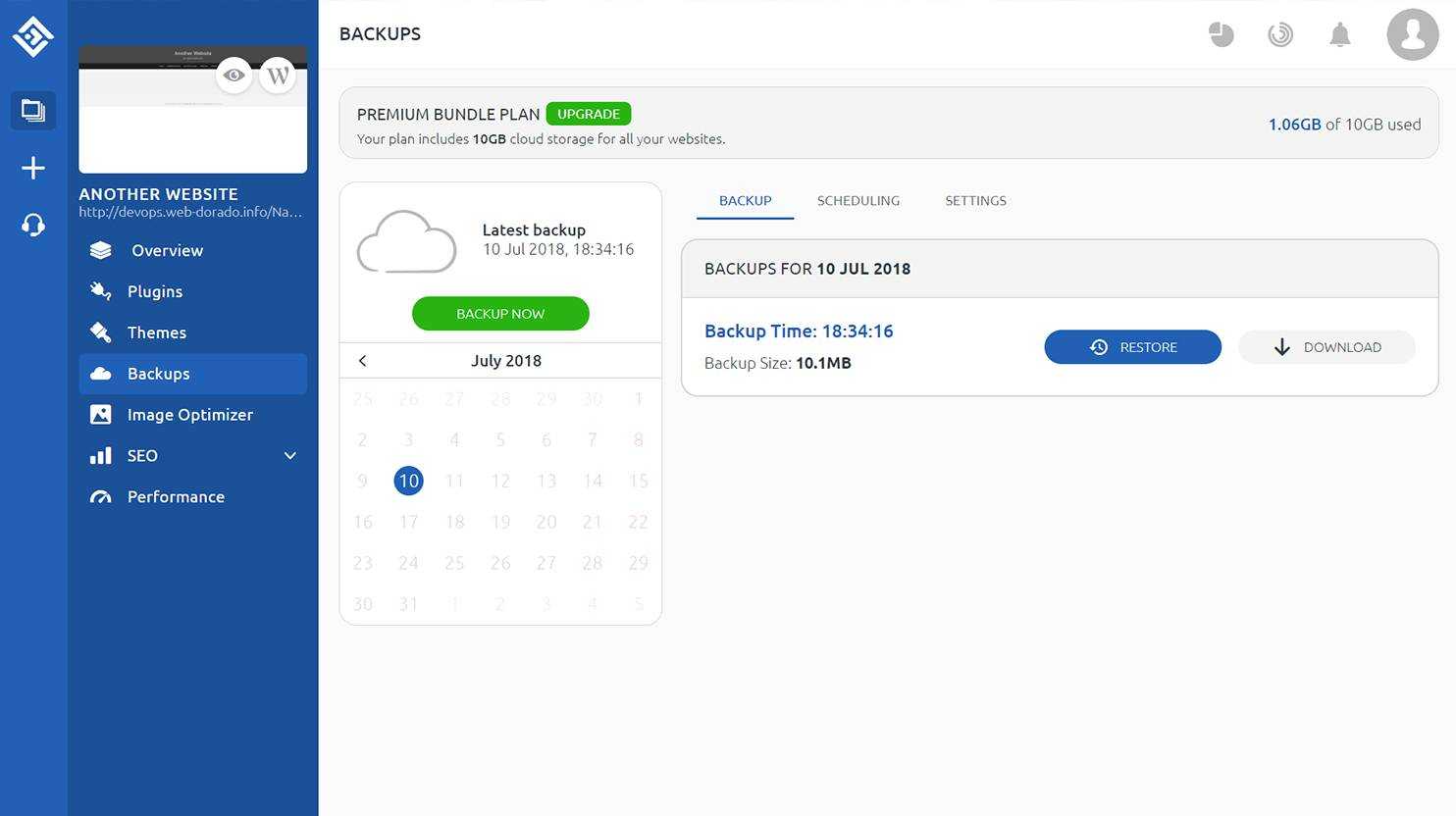 Some awesome 10Web backup service features, apart from the simple regular backup schedules, are:
Differential backup: The great thing about differential backup is that it saves you two resources of utmost importance, time and space.  The name speaks for itself: these backups save only the differences in data, meaning only the data that changed after the last full backup is saved. That's why it takes less time to complete the backup, plus less storage is used.
Real time backup: This option is ideal for those who have a very popular website, for extra cautious ones, or those, who work with data of critical importance. With this schedule, automatic backups occurs every hour, so your changes — a new plugin/update/new post/comment, etc. — get saved almost immediately securing you from any kind of loss.
You get a minimum amount of 1GB (10GB for paid) 10Web storage in Amazon S3: You get the chance to save your website backups on Amazon S3, a very popular, accessible, and arguably the most supported cloud storage available. You can learn more about AWS S3 storage here.
The process of restoring the full latest version of the site is also as simple as it gets: a single click on your 10Web dashboard.
We tend to assume we're safe from the quandaries that happen to others, but we rarely if ever are! Taking security measures is significant in avoiding major data loss and its tragic consequences. So go ahead and backup your website!
Don't forget to let us know which backup schedule you use for your WordPress website.