Fastest WordPress Hosting: 4 Hosts Compared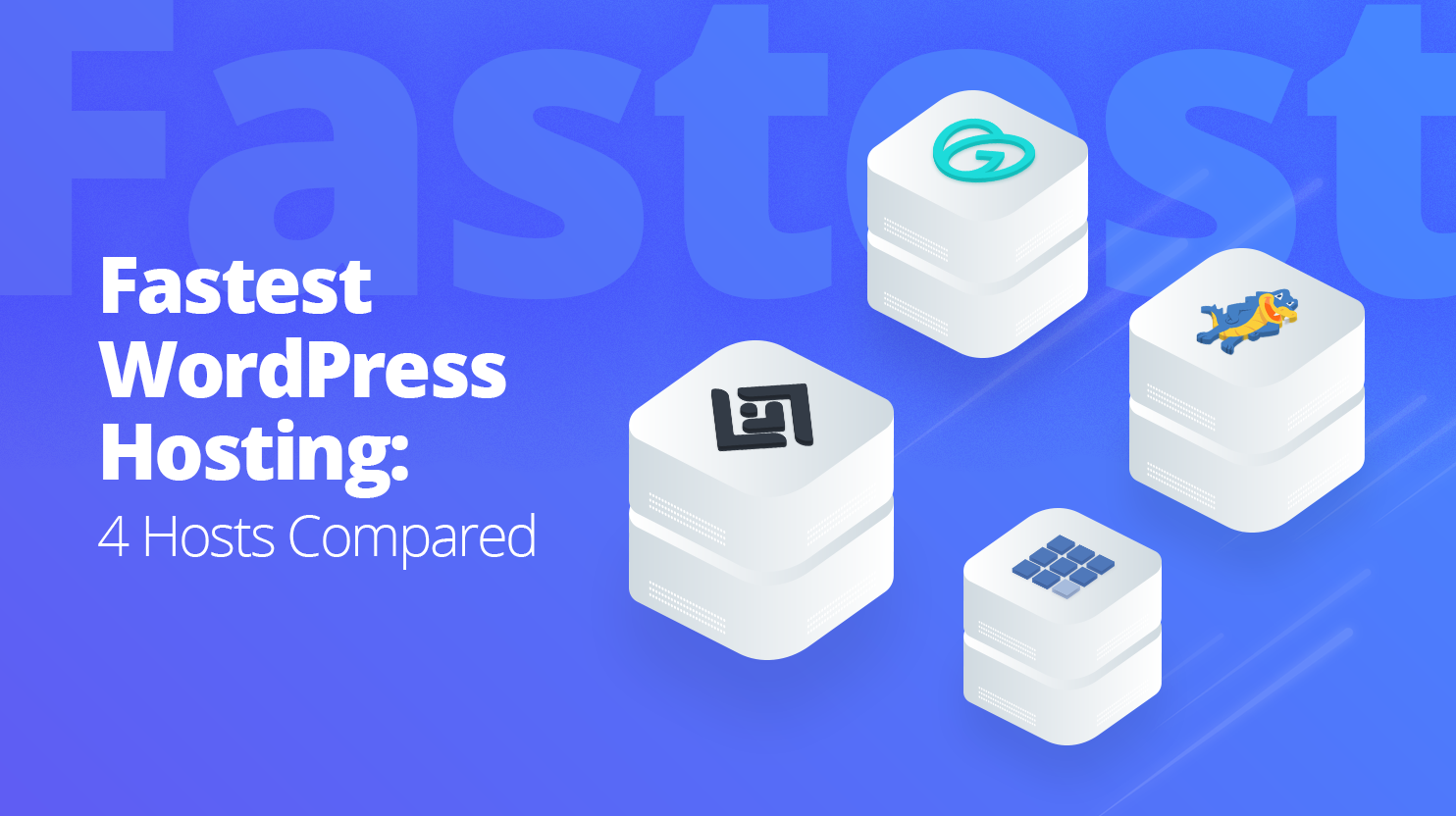 In the digital age, website speed has become more important than ever. This makes people who are on the lookout for the fastest WordPress hosting right on track with the hosting industry's best practice trends.
As a matter of fact the tech giant Google no less has officially declared that page speed is one of its top ranking factors. While the majority of website owners are aware of this, fewer people pay attention to the fact that Google further specifies that this concerns not only the desktop versions of your website but the mobile version as well.
What's more is that studies have shown that "2.37% of visitors bounce when your site takes five seconds to load." In the same vein, you risk a 7% drop in your conversion rates if your site displays a delay for even one second.
But not to paint too gloomy a picture, here's something to cheer you up: this article will share with you all the basic necessities for running a fast-speed website, alongside a list of the fastest WordPress hosting providers the hosting market has to offer.
And even though high quality and good performance are always associated with high prices, we will provide you with hosting options that come at shared hosting prices, without sacrificing quality like most shared hosting plans do.
If you follow our lead, you won't have to worry about speed and latency issues or about high expenses, for that matter.
How to choose the fastest web hosting for WordPress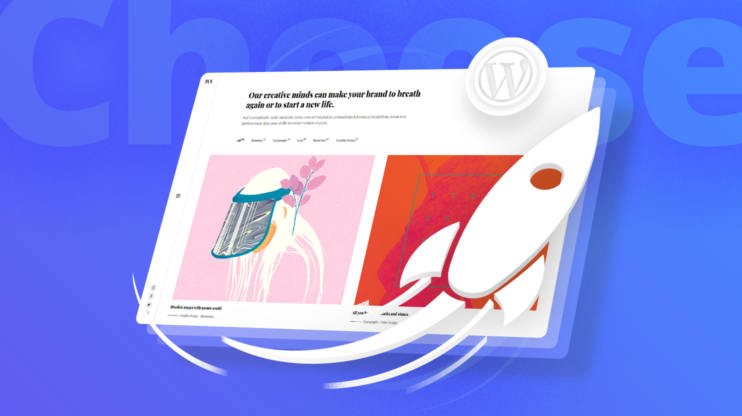 Let us say one thing upfront: there's no cut and dried way to approach the issue of website speed.
What we can ensure, instead, is to provide you with the essential features a hosting company should have as a prerequisite for offering fastest hosting for WordPress sites.
Data Center Locations
First things first, a data center location refers to the geographical location of your physical server. When it comes to choosing the fastest WordPress hosting provider, it's important that they offer a variety of data center locations distributed around the globe.
Perhaps even more important is that they have data center location in the countries or regions you're trying to reach via your website.
If history is any indication, long distance is something that is very fragile and very unlikely to last. That's why you need to make sure that your data center location is placed in proximity to your target audience. Otherwise, it will take a long journey for your website data to travel from your server to the computer of your website's visitor.
A longer journey will undoubtedly result in longer travel time, which in turn will negatively impact your website speed and latency. As already mentioned, this has the potential to increase your bounce rate, leaving your visitors frustrated and with no other option than to move on to the next website.
To avoid all of the heartbreak and wasted efforts that result from this kind of long distance dynamic, we encourage you to inform yourself about the data locations a hosting provider has to offer and if they suit your requirements.
Keep in mind that you shouldn't put all your eggs in one basket: as your website grows you might find yourself in need of multiple options as to where to locate your server. That's why make sure that your hosting provider has the capacity to offer you these options.
Scalability
One thing the fastest WordPress hosting of your choice should have is great scalability. As the name already indicates, scalability refers to the ability of your hosting provider to scale the resources provided to you according to your current needs.
Within this context, we feel obligated to remind you that there's no such thing as fastest shared hosting for WordPress. The long list of shortcomings aside, shared hosting providers usually fail to provide scalability.
This is due to the simple fact that once you hit your traffic limit, you'll need an upgrade from one type of server to a different one. Naturally, this will take time and effort and can't be handled automatically.
This is where cloud computing comes into play. It allows you to share one physical server with other users, without losing your independence or risking bad neighborhood effects.
In a nutshell, that's the magic of virtual private servers (VPS). You see, because of the independence of the virtual servers from each other, you have greater access to your own virtual servers. Meaning you can add software to your server and extend your functionalities at any time.
This can be done with a minimum amount of effort because you're upgrading your hosting services by simply requesting changes within the same server you already have.
Caching
What caching does is it temporarily stores your website data, making it possible for your website visitors to have easier and quicker access to your site. This is mainly done so that your content doesn't have to be generated by your server every time a user requests access.
Consequently, the purpose of caching is to enhance the performance of your website. It's supposed to keep your website's loading time to a minimum, without having to give up content quality or website functionality.
That's why caching should be done consistently. It won't allow your server to get burdened by too many direct requests.
You should be aware that there are different forms of caching:
Browser caching: This type of caching uses the visitor's browser to temporarily store as much data as possible. Say for example, images are cached through the browser. This means that once the site is requested again, the images will be loaded from the browser cache directly instead of from your server.
Server caching: As the name already suggests this type of cache refers to a temporary storage of data on your own server.
Page cache: In this instance, to improve response time, HTML codes of webpages are temporarily stored on your server, without having to be generated by WordPress every time someone pays a visit to your site.
CDN cache: This refers to a content delivery network caching your website content in a proxy server that's closest to the end user, instead of requesting the data from the source server.
Image and Template Size
Everyone has experienced this particular issue one way or the other. You visit a website and the images take forever to load, and you feel yourself immediately thrown off by the high latency and forced to leave the website.
Yet, at the same time it's hard to imagine having an excellent design for your website without including images, and understandably so. What some people aren't aware of is that you can have your website contain great visuals without having to worry about losing speed.
For this, you only need to make sure that the images used are optimized. So, when trying to figure out which hosting provider offers the fastest WordPress hosting, make sure that automatic optimization is included in the provided services.
The image optimization process is usually about removing redundant pixels within an image. Most of the time, you won't experience a loss of quality. However, sometimes depth of color or color variation might be affected by your optimization efforts.
In these instances, it's important to have different compression modes, as well as the possibility of media type conversion. That way you always have the option of deciding how much optimization is necessary and which way you want to carry it out.
The same goes for your website theme or template. It's important not to use heavy themes or templates and resort to lighter ones that don't increase your website's loading time.

Top 4 Fastest WordPress Hosting Providers Compared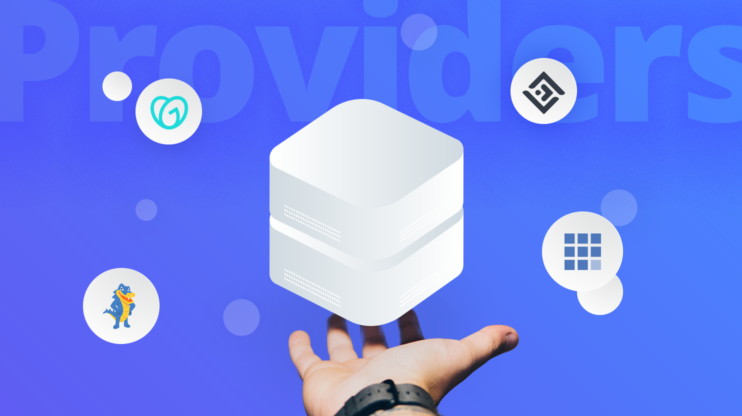 Now that you know what to look for when searching for the fastest WordPress hosting company that suits your needs, we'd like to introduce you to a few hosting providers that fulfill these requirements.
For those of you who prefer audiovisuals to reading, check out this video. It has all the information you need.

Our Comparison Method
To keep our selection process as transparent as possible, let us first give you some insights into the indicators we used to compare the platforms.
For starters we picked 4 of the most popular WordPress hosting providers the hosting industry has yet to offer, all of which make great efforts to provide their users with the fastest hosting for WordPress.
Namely, the following providers:
In order to test the speed performance of each hosting provider, we have created a website on each of these platforms using the same website template. After that we used Google PageSpeed Insights as the speed testing tool of our choice.
Google PSI indicates its performance results via a grading system that ranges from 0 to 100.
Having a score of 0-49 means that your website is in the worst condition category.
Following this is the middle range that concerns websites which are scoring somewhere between 50-89.
Finally, a score of 90-100 indicates a high-level speed performance. Logically, this means that every website owner should make it his or her priority to ultimately reach that goal.
On top of that, we take a look at the Speed Index, because it indicates the loading time of a website. In other words, it shows how long it takes for your website's content to become visible to visitors.
Naturally, this metric needs to be as small as reasonably possible. The ultimate goal is to have a score within the range of 0-4.3 seconds. The medium range is 4.4-5.8 seconds. What you should avoid at all costs is your Speed Index exceeding the 5.8 limit.
The Fastest WordPress Hosting Providers Compared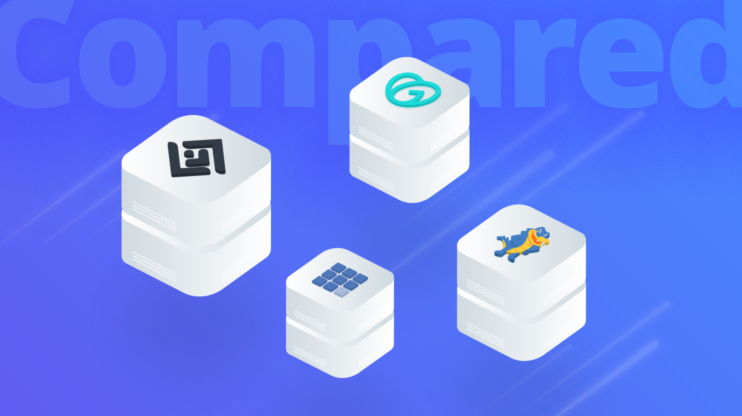 Now that you know which metrics we used for our comparison, without further ado, here are the results:
10Web
We'd like to start with yours truly, 10Web. And, yes, we are fully aware that our bias is showing, but please have some compassion, we are after all only human.
As an Automated WordPress Platform that is powered by Google Cloud, 10Web guarantees that your website site will automatically get a PageSpeed score of 90+. We go even further and assure you that every website once moved to 10Web will get higher speed levels. Moreover, 10Web has an uptime of 99.99%.
Our speed test results only confirmed these promises: the website hosted on 10Web achieved a Mobile Score of 93, and a Desktop Score of 100.
The Speed Index was at 0.7 seconds. Altogether, our hosting platform managed to reach the optimal performance levels proposed by Google.
But how do we achieve such results? How is it possible that when you move your site to 10Web, you automatically get a PageSpeed score of 90+?
Well, there are three sets of services we provide, which help us achieve such results:
We use the latest generation of servers, provide sufficient SSD storage and operate with the highly reliable Google Cloud Platform's "premium tier" network for the hosting of our sites.
We provide a state-of-the-art hosting infrastructure that includes containerization, caching, and elastic resource management.
We automatically optimize your website's images, minify JS and CSS files, lazyloads resources, and much more.
But don't just take our word for it: feel free to pay a visit to our site and see for yourself. All you need to do is connect your website to 10Web dashboard and it will automatically generate an optimized copy of your live website.
What's more is that you can do this for free. Just use our unbinding 14-day free trial, without any credit card requirements. Let us know how it goes!

Need a 90+ PageSpeed score?
At 10Web, you can get it automatically!
Need a 90+ PageSpeed score?
At 10Web, you can get it automatically!
As for our pricing structure, we provide four different packages: our Starter plan costs $10/month. Depending on how many websites you use, this price can go as low as $6. Our Premium plan costs $24/month, the Agency one is $60/month, and, lastly, the Custom plan costs $66/month.
In other words, we offer shared hosting prices, with the significant difference that you get automated WordPress hosting, aka managed hosting of higher rank.
GoDaddy
The second contender for the fastest WordPress hosting platform is GoDaddy. The hosting provider holds one of the biggest shares in the hosting market. This shouldn't come as a surprise, since it provides a wide range of hosting solutions.
All their plans include 11 benefits for WordPress hosting, namely 99.9% uptime and money-back guarantee, Mail for business (only for the first year), as well as access thousands of free themes and plugins, among others.
However, when it comes to speed test results, the numbers showed that the hosting provider is still stuck in the middle range: GoDaddy's Mobile Score was at a disappointing 66, and its Desktop Score at 79. The Speed Index with 3.1 seconds proved to be more solid.
HostGator
The next one on our list of fastest WordPress hosting providers is HostGator, another big player in the web hosting industry.
It's one of the most trusted hosting providers to date and currently powers millions of domains around the globe. Over the last two years, HostGator achieved an uptime of 99.98%.
Be that as it may, the speed test results are similar to those of GoDaddy. For mobile the hosting provider scored 64 and for desktop 79. The Speed Index lies at 3.3. Again, while the numbers aren't bad, they aren't exactly great either.
Bluehost
Bluehost is of course another major player in the hosting market. The company provides a variety of hosting types, namely shared hosting, WordPress hosting, dedicated hosting, as well as WooCommerce hosting. Among users, it's best known and appreciated for its cheap hosting plans. Bluehost also claims to provide a 99.99% uptime.
Our test results, however, tell a completely different story: our test website hosted on Bluehost has a Mobile Score of 62 and a Desktop Score of 74. Most notably, with 6.7 seconds, its Speed Index by far exceeded the minimum of 5.8 seconds.

FAQs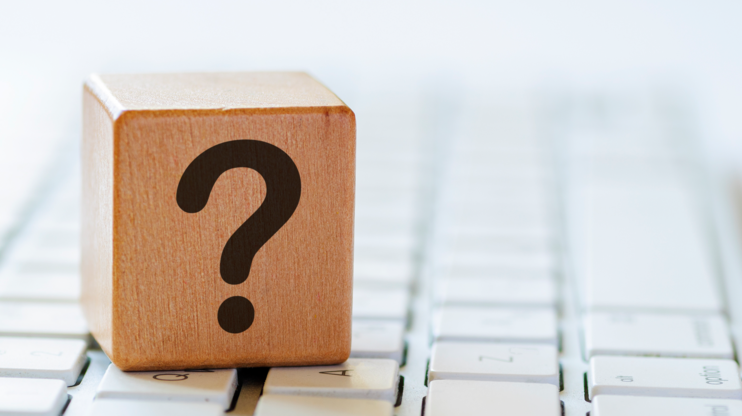 How do I test my website speed?
When it comes to website speed testing, you have multiple options. One very commonly used one is Google's PageSpeed Insights (PSI). It gives you a comprehensive analysis of your website's performance both on mobile and desktop, as well as recommendations as to how you can improve your PageSpeed score.
Given that Google is the most used search engine worldwide, we highly recommend relying on their PSI report. This is why we at 10Web have created a WordPress Speed Optimization page powered by Google PageSpeed Insights.
With just one single click you'll get an analysis of your Google PageSpeed score, as well as an optimized copy of your website. Feel free to take a look and let us know if you're happy with your results.

Does my WordPress hosting data center location matter?
Yes, and crucially so! The location of your server's data center can significantly impact your website's speed. The logic behind this is pretty simple: The further away your server is from the majority of its users, the longer it will take for data to be transferred.
For a user to be able to access your website, their computer will have to correspond to your server in order for the data to be transferred from your server to their computer. Now if this user is far away from your server, this could have serious consequences for your website's latency.
This being said, of course, it's hard to accurately anticipate from which corner of the world your visitors will be coming. Nevertheless, you should have a rough idea of who your target audience is. This goes especially for websites that are targeting local or regional markets.

Which is the fastest web hosting provider?
Based on our test results, it's safe to say that you'll get the fastest web hosting for WordPress with 10Web. Not only do we have all the mentioned features that a hosting provider should have to be able to ensure fast performance, we also held up on our promise to provide a PageSpeed score of 90+ automatically. When it comes to speed, 10Web has managed to clearly stand out from the crowd as the fastest hosting provider for a WordPress site.

What is the cheapest and fastest WordPress hosting?
As our comparison of the four hosting providers showed, 10Web was able to shine with an impressive combination of cheap prices as well as fastest web hosting services for WordPress.
If you compare 10Web's test results and prices with the other contenders' you'll find that this combination is quite a rarity. Now some might argue that for example GoDaddy's prices are close to 10Web's and at times even lower.
To that, we respond that when you compare the plans of the two companies you'll find that we provide more extensive services at a higher quality since we provide automated WordPress hosting and not just managed or shared hosting. Our speed test results have unmistakably proven this aspect.
And to those who argue that the other hosting companies provide discounts, we'd like to remind our readers that with us, you won't have any hidden prices – we have a very transparent and consistent price scheme. You won't risk waking up one day and realizing that your plan costs you four times what you used to pay, just because the discount period is now over.
Now that we gave some As to your Qs, care to share with us the performance results for your website? Would you say you're happy with your website's performance or is there room for improvement? Which company provides the fastest web hosting for WordPress in your opinion?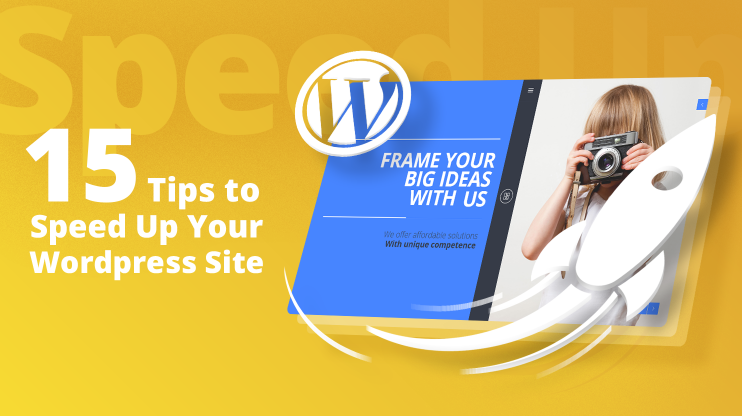 Are you looking to speed up your WordPress website? You're not alone. Given that webpage load time is an important factor that impacts everything from SEO and Google rankings to overall user experience and traffic, it's every responsible website owner's primary concern. In this comprehensive guide to optimizing the speed of your WordPress website we'll discuss in detail the most helpful tips for decreasing your site's load time and enhancing its performance. Starting out with reasons why working to speed up your WP site is so crucial in the first place, we'll then delve into the best tools for checking said speed and factors that may work against you. Then we'll go through a list of steps you should follow to immediately accelerate your site and close with in-depth answers to a whole range of questions users typically have about site speed optimization and everything related to it. To help…