What Can I Get from 10Web?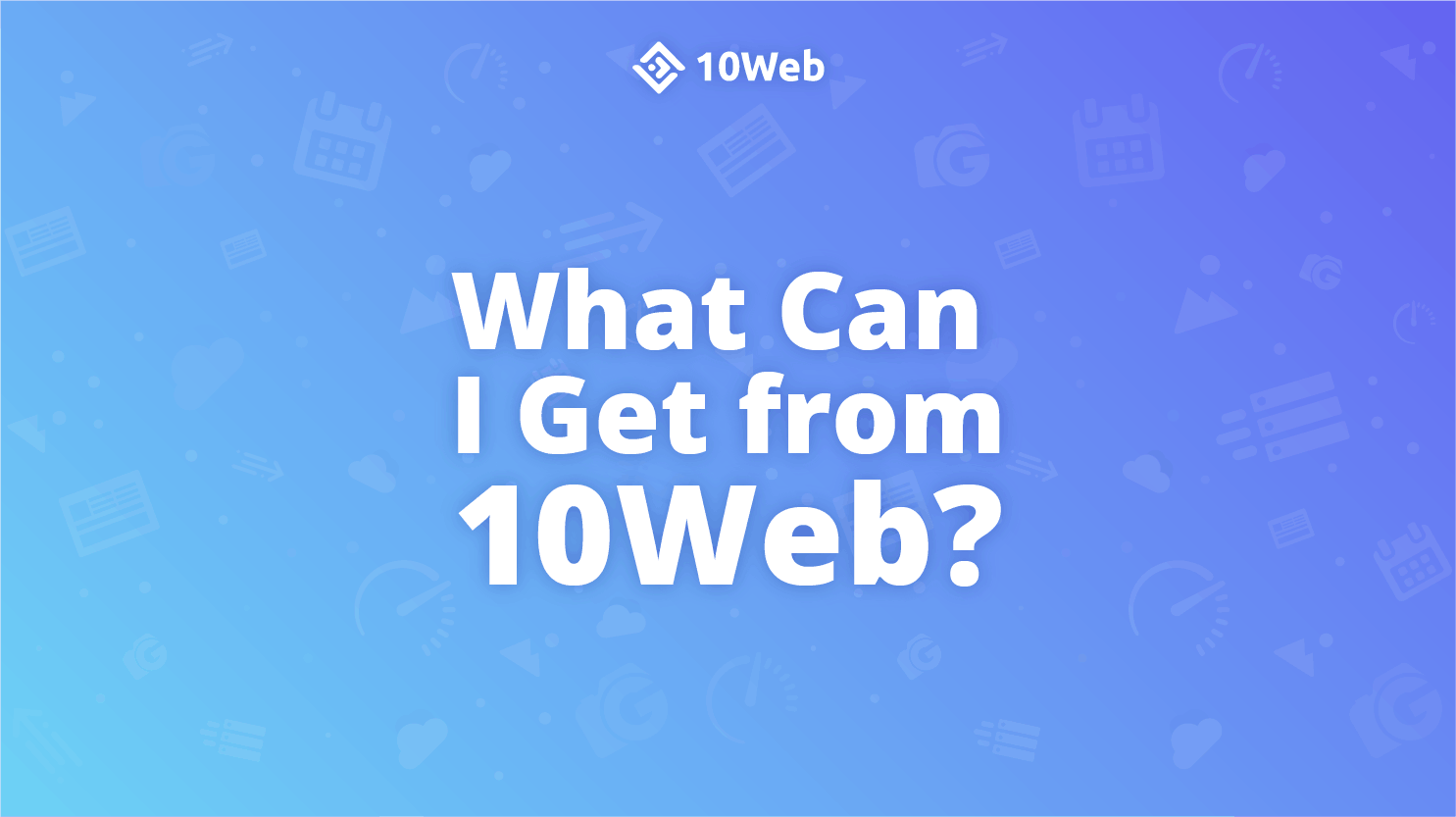 If you have a WordPress website or the intention of having one — whether it's your photography portfolio, personal blog, business site or anything else — you undoubtedly need to know about 10Web.
10Web provides all 10 essential components absolutely necessary for an amazing WordPress website.
Moreover, all services are on a unified dashboard, a magic tool that lets you manage all your WordPress websites from one place.
Those 10 key components offered by 10Web are:
1. WordPress Cloud Hosting
Your website's hosting is crucial because that's where your website lives.
10Web platform offers the most advanced cloud hosting with the most user-friendly features:
Speed-focused architecture: The highest technologies (Nginx, LXD containers, PHP7) are used to ensure super fast website load. Your site gets absolute data isolation, automatic scalability, and wide availability for visitors.
Highly secure network: 10Web hosting has all the necessary measures for guaranteeing your website's security. Uptime monitoring, SSL support, attack detections — everything is readymade for instantly gaining your trust.
Next generation infrastructure: Having the most modern cutting-edge technologies, from hardware to software, at hand and ready to use, is another benefit of choosing to host your site with 10Web.
Google Cloud: 10Web hosting is powered by Google Cloud, which makes it extremely fast and secure. As a derivative result of being powered by Google Cloud, 10Web hosting takes advantage of multiple data centers in the US, Europe, and Asia resulting in enhanced performance and expanded range of circuit providers.
Automatic migration: With 10Web you won't lose any time migrating your site. Everything will be moved for you as if by magic.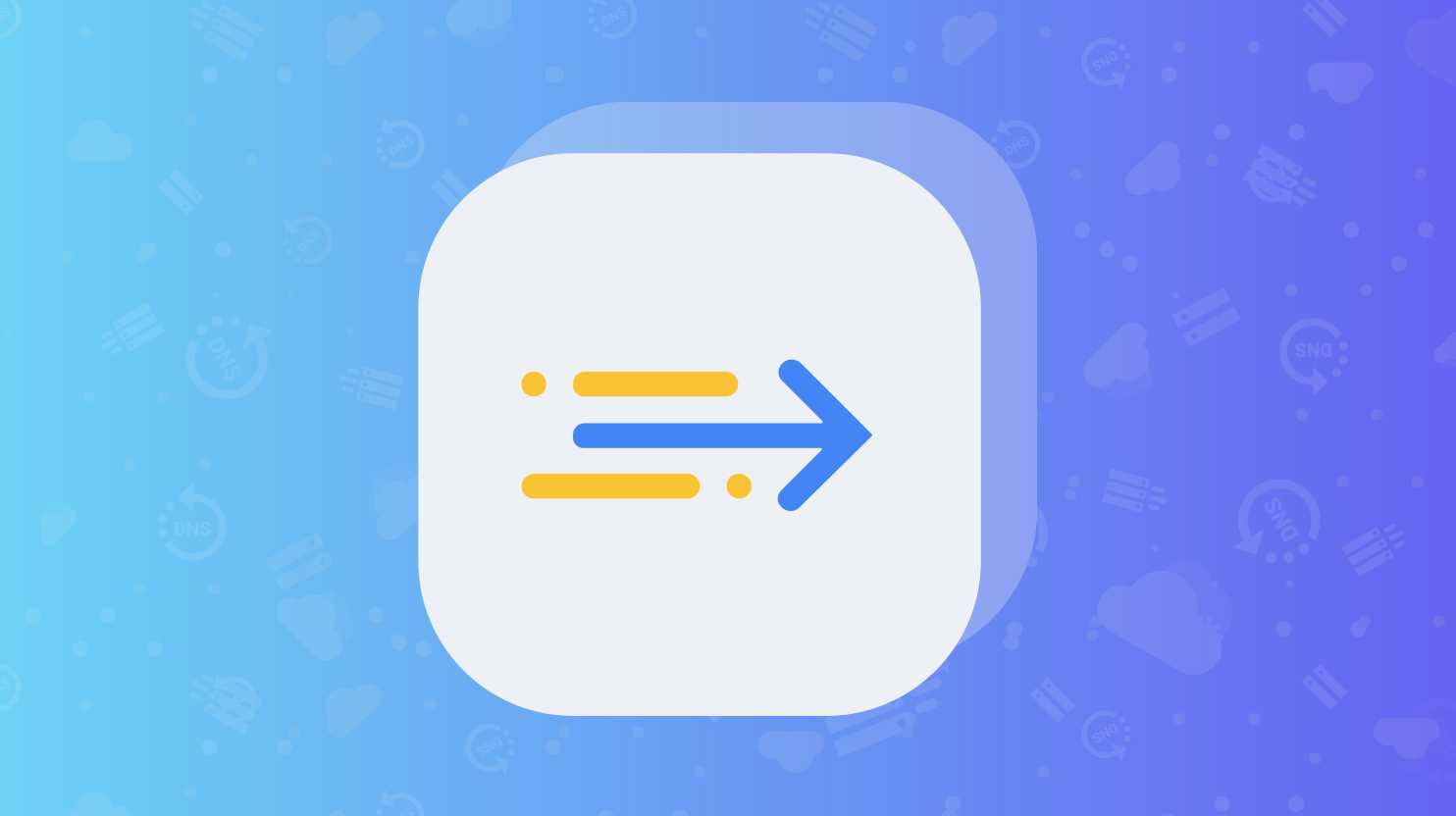 Premium DNS: The premium Domain Name Servers offered by 10Web ensure security and faster performance when linking the IPs to domains making your experience that much better.
Staging area: 10Web even made sure you have a clone-of-your-website platform to test out any site changes before you make them.
2. Effortless Site Builder
You can't underestimate the importance of having it easy when building the website of your dreams.
10Web lets you make magic by just dragging and dropping the elements, without knowing any coding.
The secret is hidden in the obvious:
Page builder: Our site builder is powered by the Elementor page builder, which is super popular, has 1M active installs, is faster and easier than others, free to use, and open source.
Premium widget bundle: We have enhanced the builder with new features and over 20 premium widgets, such as the pricing table, call to action buttons, social sharing, post layouts, giving you more control and better results.
3. Stunning Design
Although functionality is the most important aspect when it comes to a website, beauty matters a lot, too.
10Web is a great place for building a visually stunning website․
Themes: 10Web offers 6 elegant and functional themes that will ultimately "dress" your site in the style of your choice, from business casual to artistic. All it takes is installing the chosen theme.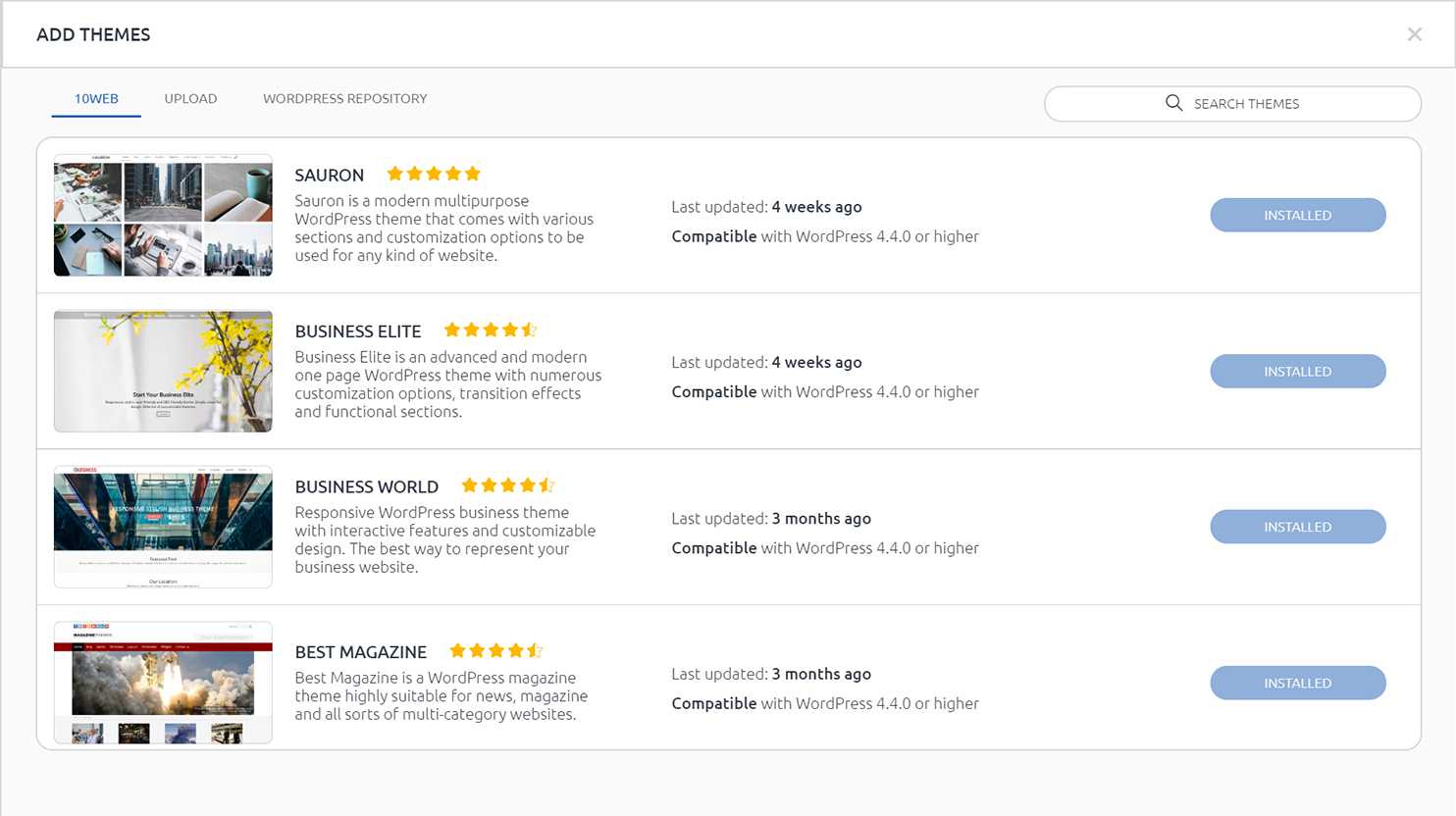 Page templates: 10Web has taken it a step farther than the great themes, by planning to provide ready-made, yet fully customizable templates for saving your time while designing your website.
4. Powerful Plugins
If sophisticated functionality is the core value of your website, 10Web will get you over 60 amazing plugins and extensions.
Over 20 million overall downloads do speak for themselves.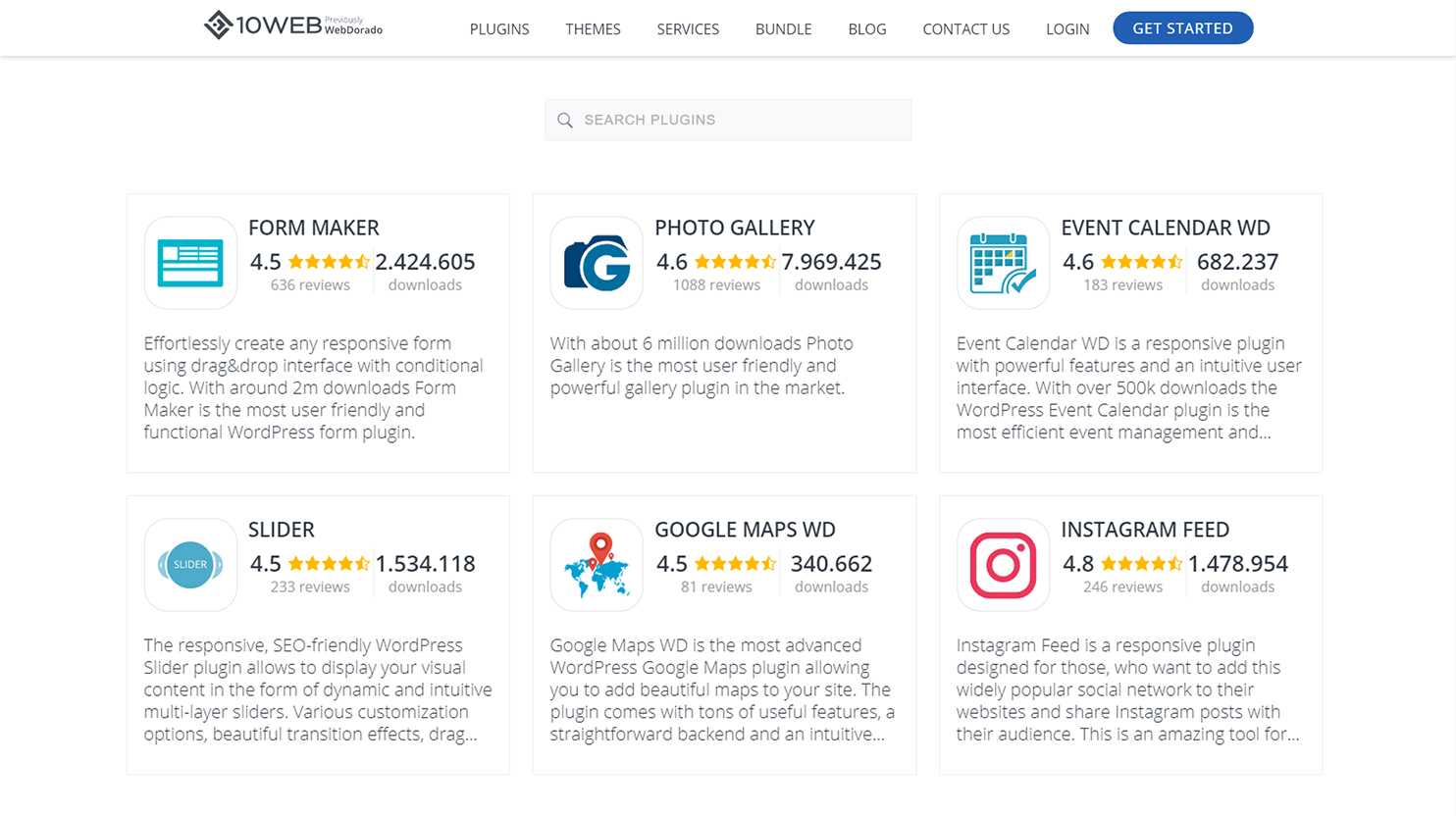 The responsive Instagram Feed plugin is irreplaceable when it comes to sharing your Instagram content on your site. It already has over 1.4M downloads and the community continues growing.
If you want your website visitors to find the location of your office easier, Google Maps, with over 300k downloads, is the perfect solution.
5. Backup Solution
The risks of hacking, updates going wrong or other technical flaws occurring are quite high, so backup is one of the basic necessary measures for website maintenance.
The process of backing up the website has gone from overwhelming to actually cool and fun with the Backup Service by 10Web.
Apart from simply being a means for backing up your data, it has the following features:
Scheduling: Instead of manually backing up the site every time, you can schedule your backups to automatically occur monthly, weekly, daily, or even real time. Your super active website caught the eye of 10Web team, that's why the real time backup schedule was originally developed: for enabling you to backup the data almost right after a change has been made.
Differential backup: Our differential backup solution is a pro at saving you space and time by only backing up the changes that happened after the last full backup of your website.
Amazon S3: Amazon S3 is our choice for storing your website backups. It's popular, reliable, fast, and secure.
One-click restore: The process of restoring the latest version of your website takes no more than a mouse click. You get to just lean back and watch.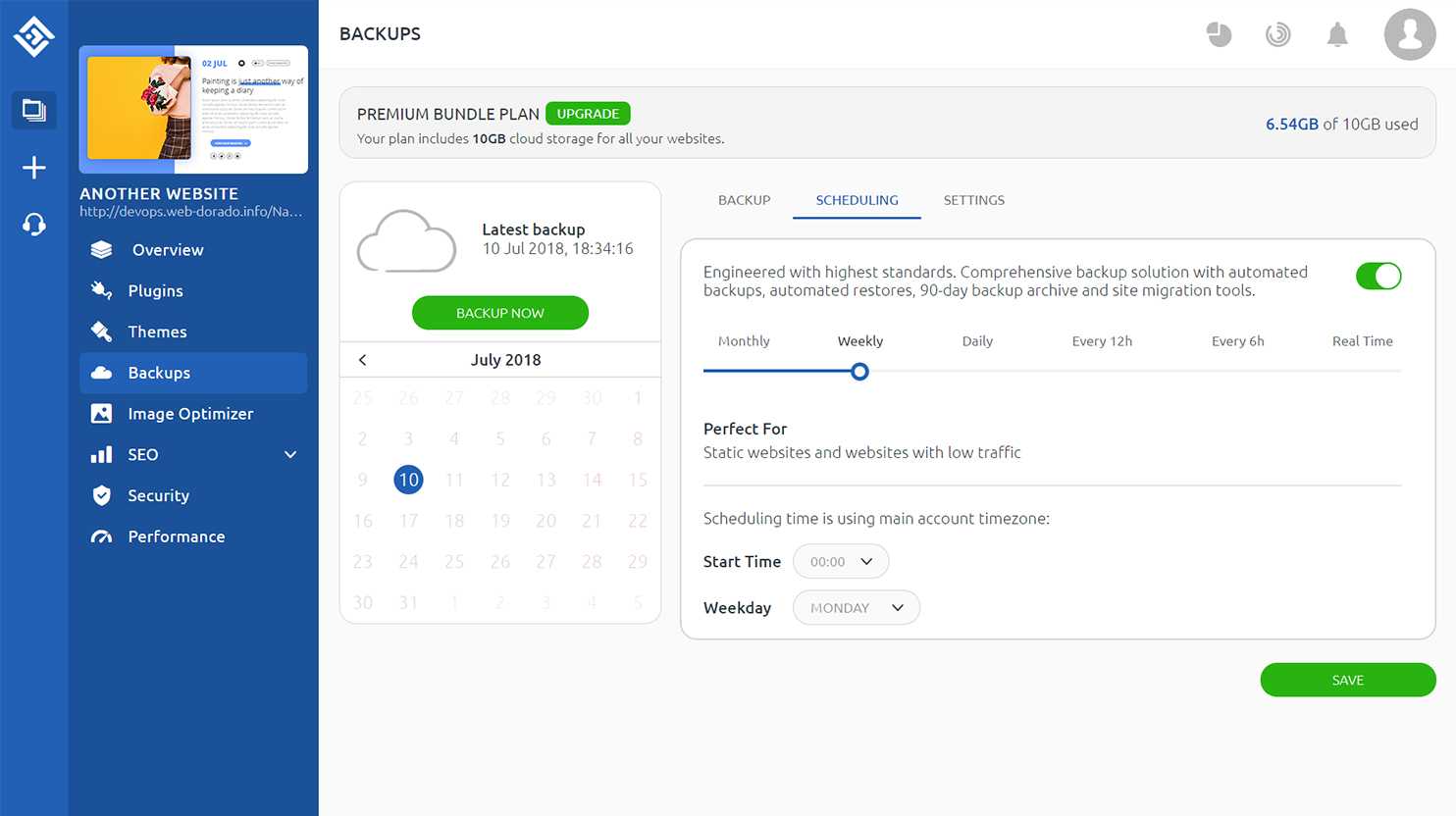 6.High-Class Security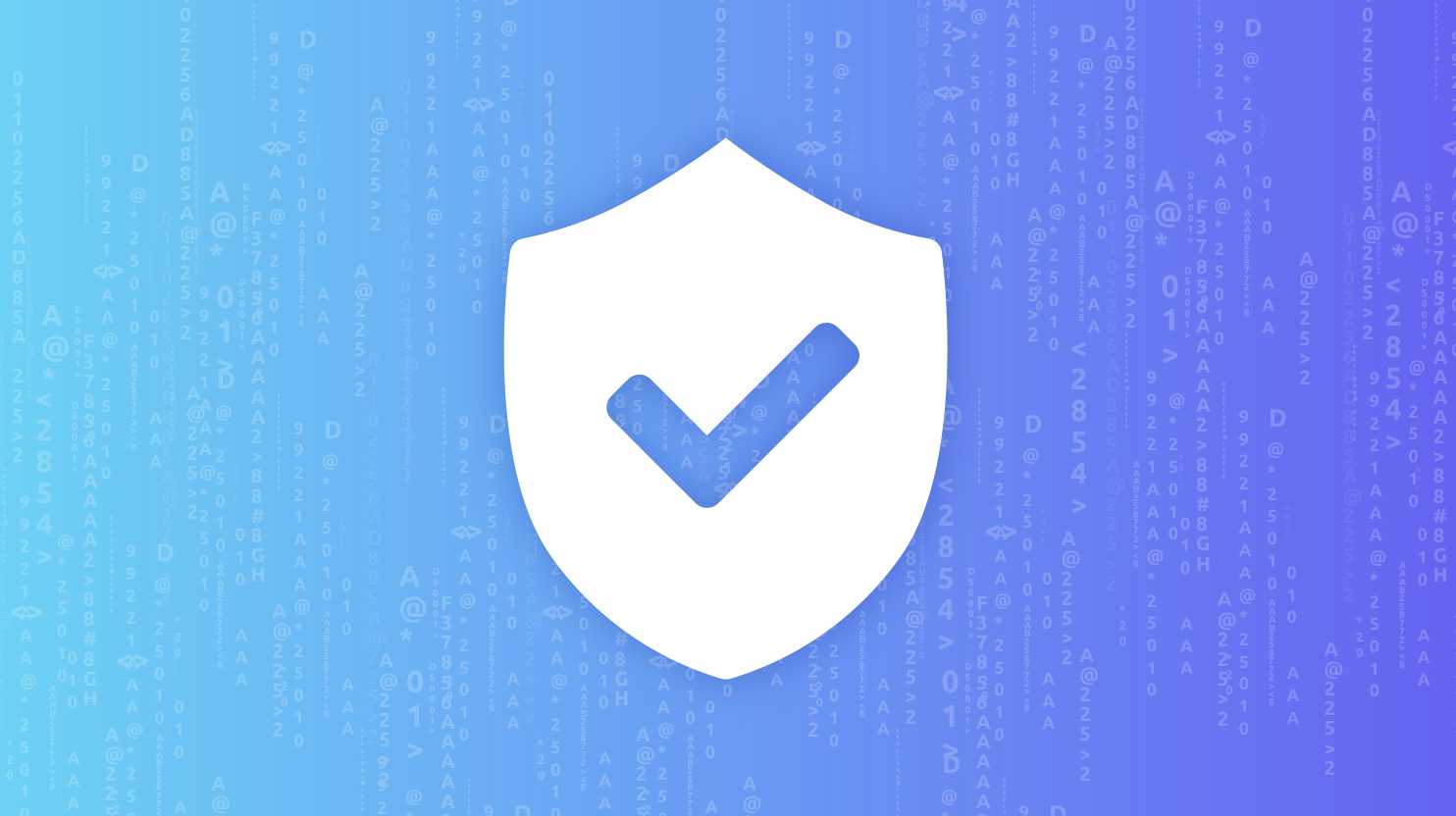 Vulnerability scanning: Thorough scanning will find and immediately reveal any vulnerabilities your plugins or WP core have.
File Changes scanning: The engine scans through all the files and compares each of them to the original in the WordPress.org. As a result you get the full list of edited or missing files.
Original File Restore: Once you've found out any undesirable changes made to a file, you can easily restore the original file from WordPress.org.
Unlimited scans: Regardless of the plan you have chosen, you can scan your website any number of times. So if you have doubts or are getting paranoid, scan your site again, and don't worry about it.
Scheduled scans: You can also schedule regular security checks with 10Web security service.
7. Website Speed
Speed is a vital criterion when evaluating the quality of your website, since it affects the traffic, the conversion rates and, of course, the opinion of your clients.
Having to wait a second or two more for the page to load, the user gets frustrated enough to give up on opening your page.
That's why 10Web has designed a Performance service to help you make your website faster-than-fast.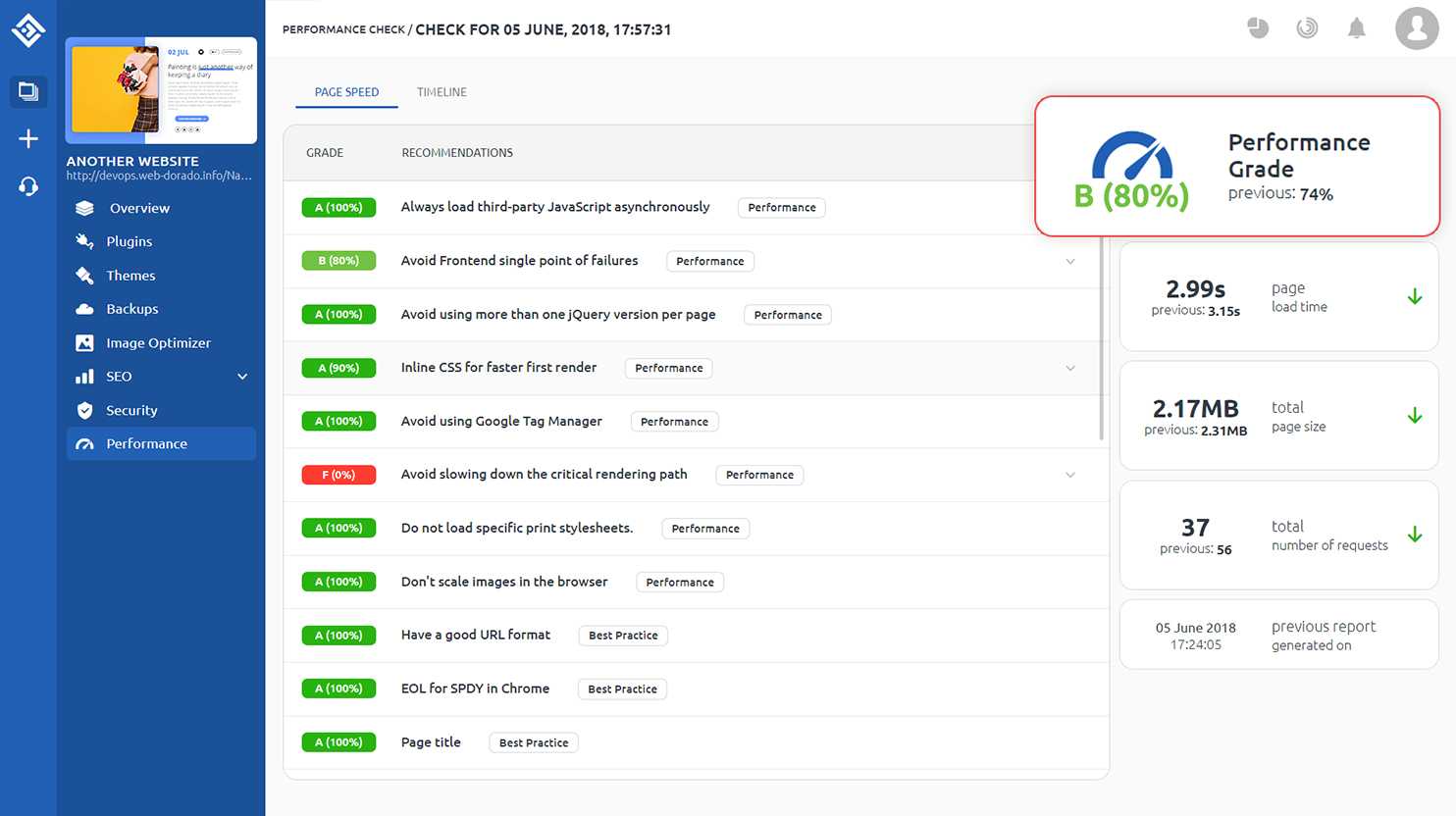 The service provides:
Performance service: One mouse click and the service will fully scan your website and end up listing the loading issues that cause speed reduction. It'll measure the average time it takes for your webpage to open after the client has sent the request and give you insight on where your website stands in terms of ranking based on speed. Apart from performance analysis, the service also provides advice on improving your site's performance.
Image Optimization service: High resolution images take forever to load, majorly slowing down your website. But 10Web offers you an amazing image optimization service, enabling high quality compressions and automatic optimization of all uploaded images.
Caching: 10Web offers Nginx FastCGI Page caching, storing the webpages in unused memory to assure quicker access. Nginx FastCGI speeds up the performance, as it ends up only serving static files from the disk: the less moving parts in the lifespan of a request, the faster the performance.
CDN (coming soon!): The performance service wouldn't be complete without the content delivery network copying your pages to a network of servers, so the visitors trying to access your page approach the server that's geographically closest to them.
Check out the best tips to speed up your website from Arto, the founder of 10Web.
8. SEO
One thing you surely care about, if you want to be visible to search engines, is the SEO of your website.
10Web knows exactly how to help you out in this department, too! Our insightful SEO service is designed especially for making your work easier.
Search Analytics: The service offers you the full list of your search analytics, including the clicks, queries, and Google ranking. The results then get grouped by geographical location in order to provide better insights on search patterns.
Technical Analysis: The service offers you specific and detailed advice on improving your website, based on careful scanning aimed at identifying the technical issues you can run into.
Search Console page: Thanks to this feature your SEO errors can be fixed! The service scans and points them out to you, so you can make the necessary edits and adjustments: add keywords, alter the meta-descriptions, etc.
Canonicalization and Redirects: Due to functional redirects from your dashboard you can avoid the frustrating 404 errors. Moreover, the duplicate content is no longer a threat, as it could be fixed by adding canonical URLs to your posts.
Keyword rankings: This service lets you track as many keywords as you want depending on the daily trends to optimize your site.
9. Analytics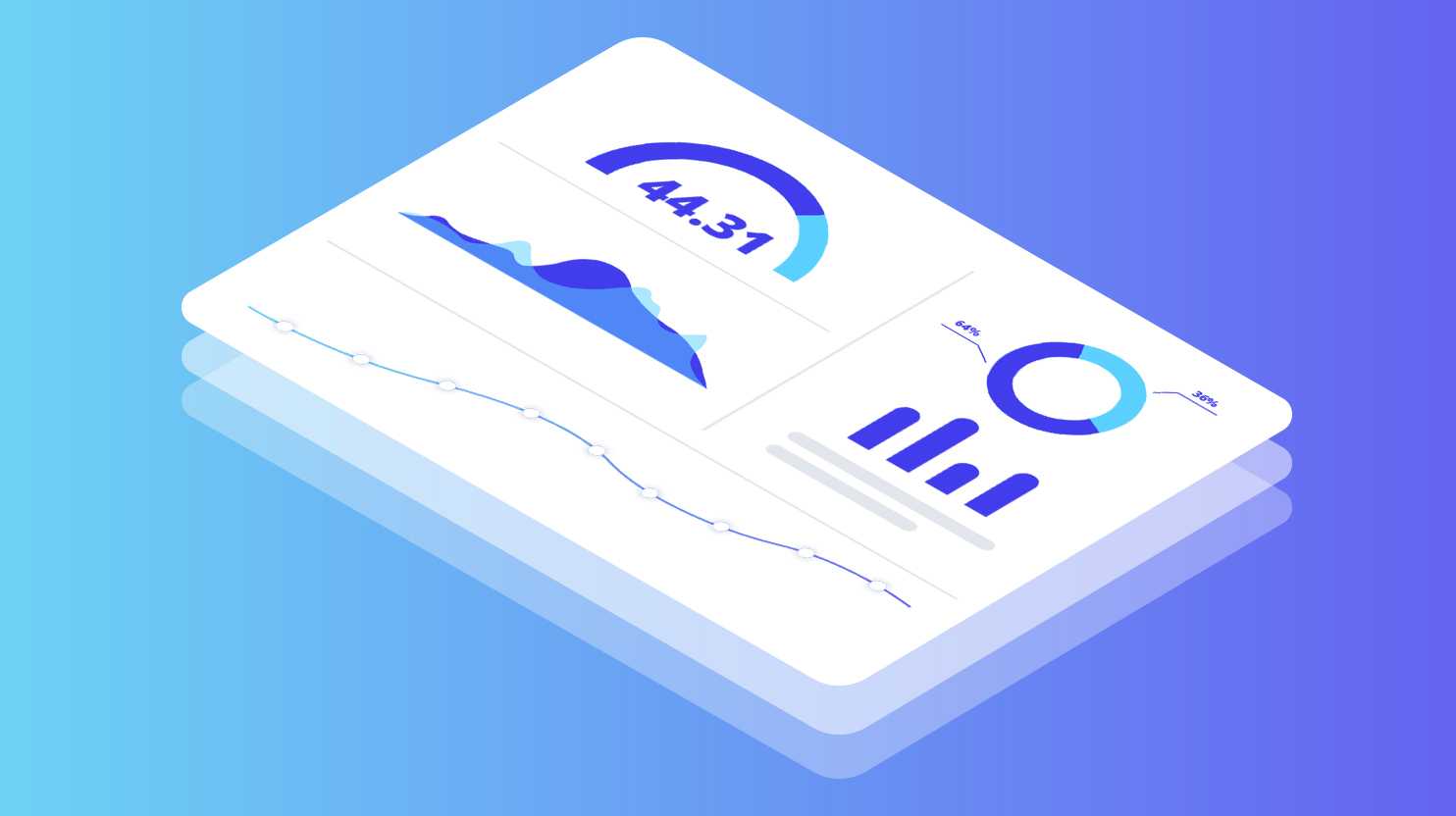 Analytics are essential for improving the performance of your website.
10Web provides visualized and detailed analytics of your website with the features of the Google analytics: the number of your visitors, the average reading time of each page, etc.
The first versions of the analytics is ready; an analytics plugin (powered by Google Analytics) already exists and will be launched in just 4-5 months.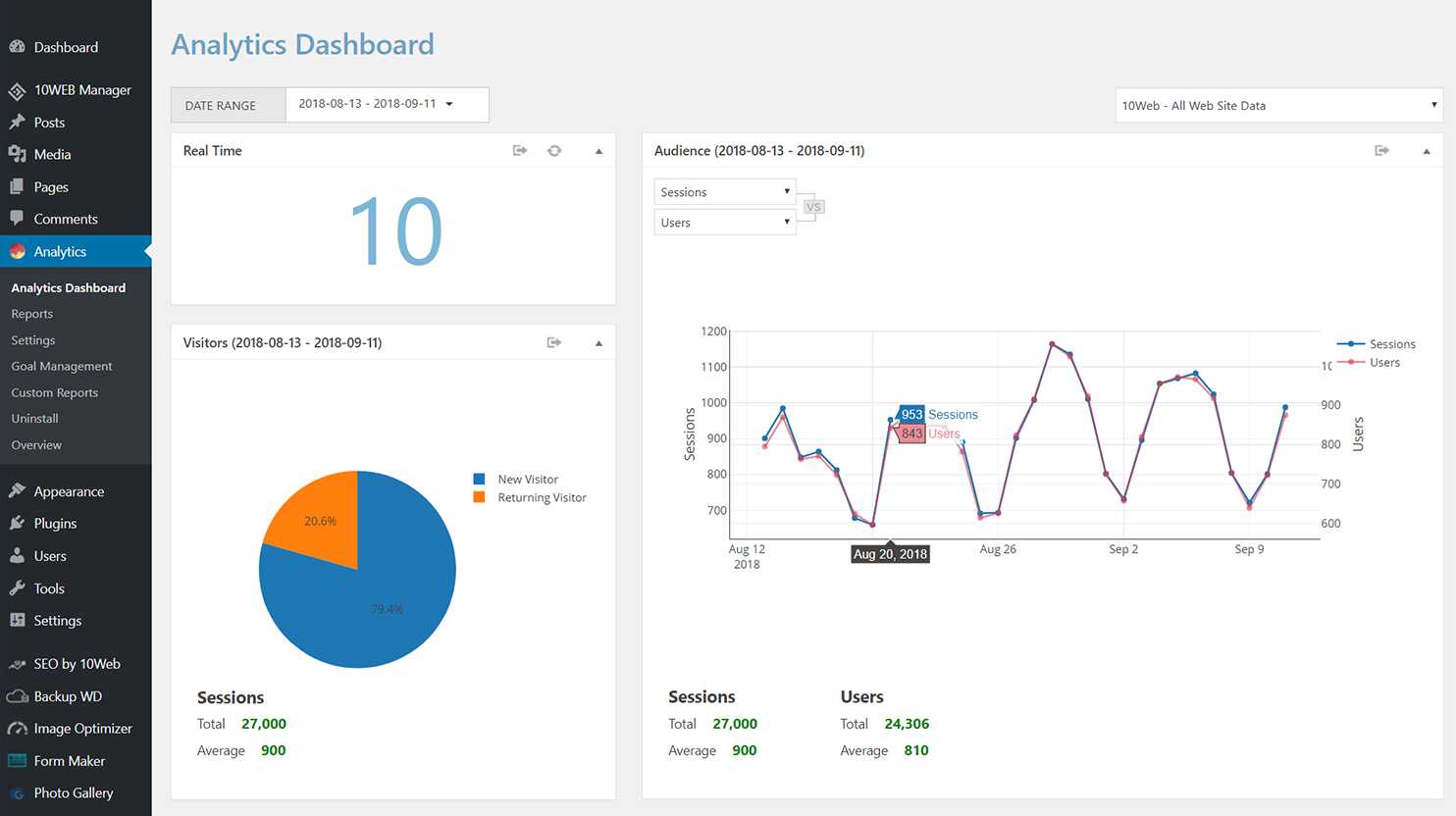 Various reports: The plugin lets you get a full analysis of your visitors, including by age and gender, geographical location and interests, etc.
Frontend reports: The statistics of the posts are available right on the front page.
Ecommerce tracking: Analytics offers reports based on your ecommerce for following and visualizing the trends and sales of your online shop.
Goal management: You get to add new goals and manage them straight from your WP dashboard. You get the data you need on them in the Reports page.
10Web also plans on providing a full service of Analytics integrated on dashboard. We'll keep you posted on any updates!
10. Technical Support
Every once in a while, regardless of how technically mature you are, you might experience a mild breakdown when you need immediate technical assistance.
10Web Customer Care team of WordPress professionals, is ready to support you whenever you need them.
Emailing: Any questions are promptly emailed to the Customer Care team and they get back in touch with you as soon as possible.
24/7 real-time chatbox assistance: In the nearest future our technical assistance will be available during night hours also. We're excited to offer you live chat for real-time problem solving to ensure all inquiries are addressed and resolved.
Response time: Soon enough you won't get frustrated by having to wait for more than 5 minutes for the customer care team to get back in touch with you.
Resolution time (coming soon!): The professionals at 10Web care about solving your issues so much that they make sure it'll take 24 hours max.
NPS: We track the net promoter score, meaning we truly care if you recommend our service to your friends.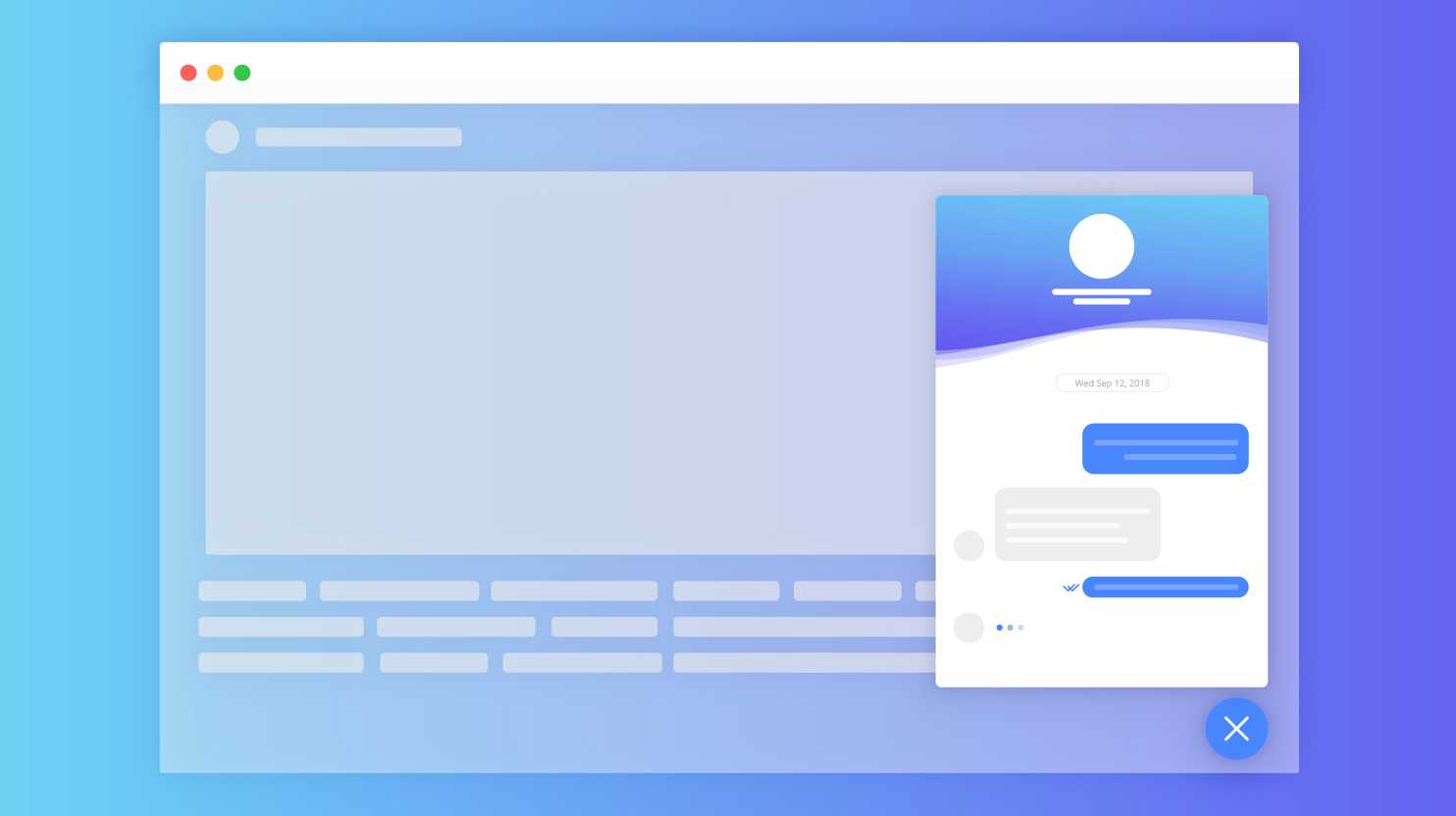 Now that you formed an overall idea about the full specter of advantages 10Web will give you, I suggest you don't waste your time and get started for free to experience the service for yourself.
Automated PageSpeed Boost With #1 WP Hosting
Get 90+ PageSpeed Score and boost Core Web Vitals by migrating your client websites to 10Web – all within minutes, all automatically.
Automated PageSpeed Boost With #1 WP Hosting
Get 90+ PageSpeed Score and boost Core Web Vitals by migrating your client websites to 10Web – all within minutes, all automatically.
And don't forget to share your opinion on our services in the comments down below!