Top 10 Resources to Learn Photo Editing Online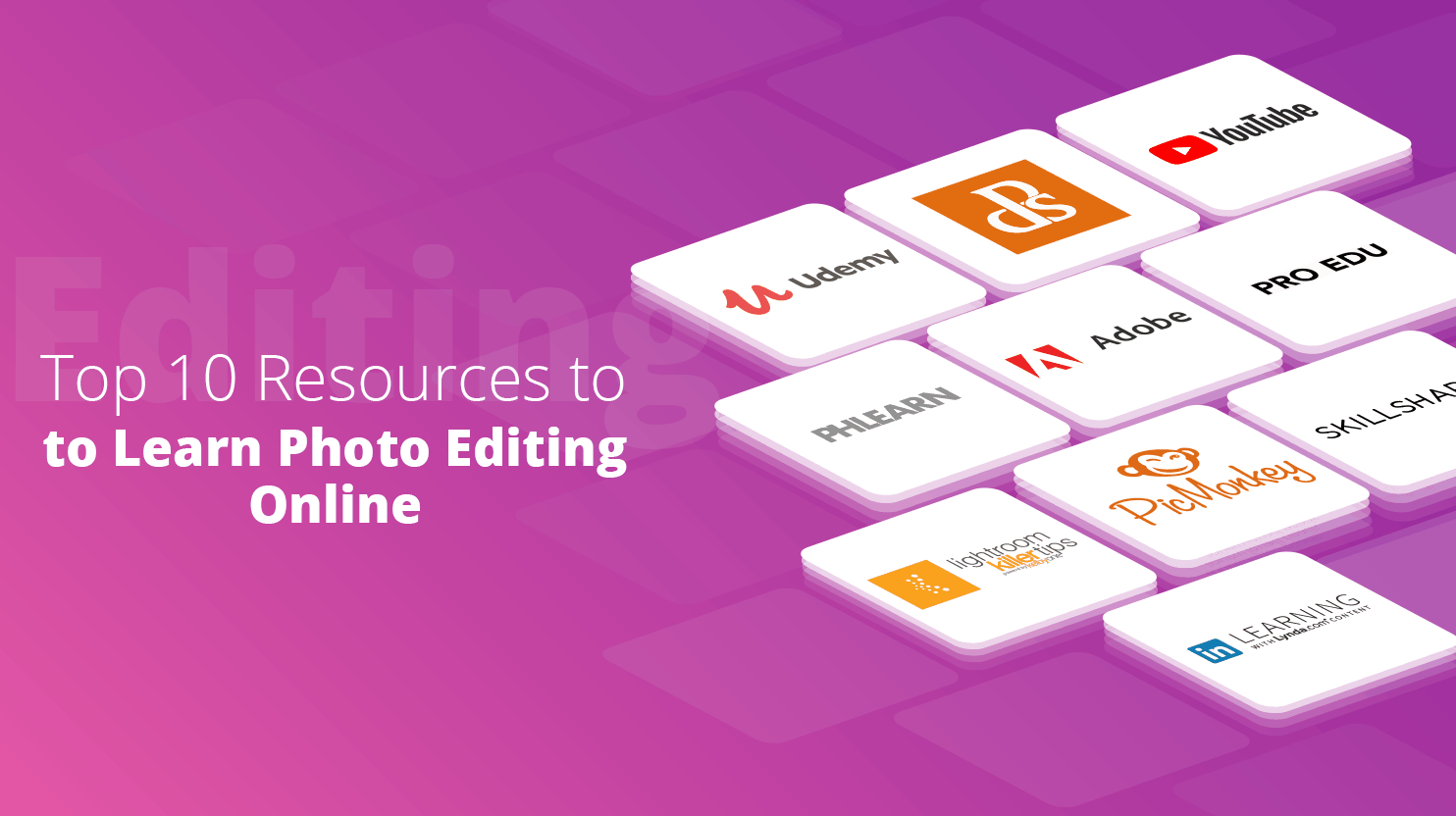 Before publishing your photos, take one more look at them. Do the images look the way you want them to? There's always something worth editing: colors, light, background objects, and much much more. All you need to do is learn photo editing online and you'll be able to fix your images up in a flash.
Even if you're not a photographer and aren't interested in photography in any shape or form, it's still a great idea to learn photo editing. Here are the main reasons why you may want to develop that skill:
To present yourself better. Since the way you present yourself online is getting more and more important and the basis of most online mediums, be it a website (you can create one in minutes with our AI Builder) or an Insta, is imagery, the ability to edit and curate images is also getting more and more significant. Of course, you could hire a designer, but for most people's personal pages and online portfolios that is unnecessary and unaffordable. Instead, having the ability to quickly edit your own photos is sure to enhance your internet presence, which in turn will drive opportunity.
Potential employment. Even if you already have a profession you enjoy very much, a photo editing course may open up new vistas for your career. After all, in this day and age, no one is an expert until they try something, like it, do it a lot, and suddenly land a gig. And even if you don't get hired as a designer, those top-notch Photoshop skills are likely to come in handy sometime in your current position, whether it's embellishing a presentation or helping a colleague out with website images.
Fun and creativity. Ultimately, you should learn photo editing just because it can be a super fun way to express yourself and improve the photos of your choice. Photo editing, in a sense, is all about imagining a more vibrant world, with better texture and light and shadow balance. You can take a look at a Beautiful Bizarre Magazine issue for some of the more artsy, surreal examples of where a photo editing course can take you. But also bear in mind that if you're editing something more realistic, then the nature of the challenge is quite the opposite: You need to try your best to resemble the way the human eye sees.
So, where exactly can you learn photo editing? There are dozens of photo editing tools out there, and most of them look very complicated when you first open them. But then with video guides and learning courses editing becomes surprisingly easy. Watching and practicing full-time, you can go from beginner to advanced in a couple of days. Soon enough you may even be able to lend a hand to friends or devise a photo editing course of your own!
But let's not get ahead of ourselves. Some of our partners who are experienced in photo editing have recommended online resources that will help you learn photo editing with different tools, both free and premium. Let's get right to it.
See How 10Web Can Benefit You
Visit our homepage to learn more about the first-ever AI-powered WordPress platform.
See How 10Web Can Benefit You
Visit our homepage to learn more about the first-ever AI-powered WordPress platform.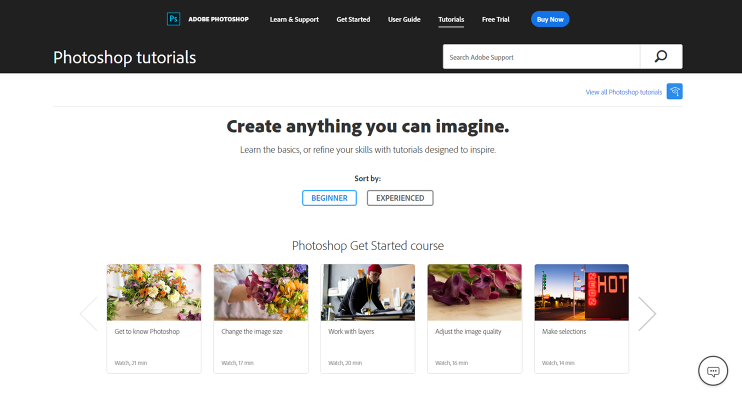 Adobe Photoshop is quite a complex tool but that's due to the variety of possibilities it offers. Photoshop can be used for anything from adding a logo on top of a photo to illustrating a full image on a blank page.
Photoshop Tutorials are created by Adobe, the software company that has developed Photoshop.
There are courses both for beginners and experienced users.
You can find anything from 3-minute introductions to a tool/effect to 20-minute courses.

The tutorials are free but you can also take premium courses from Adobe partners.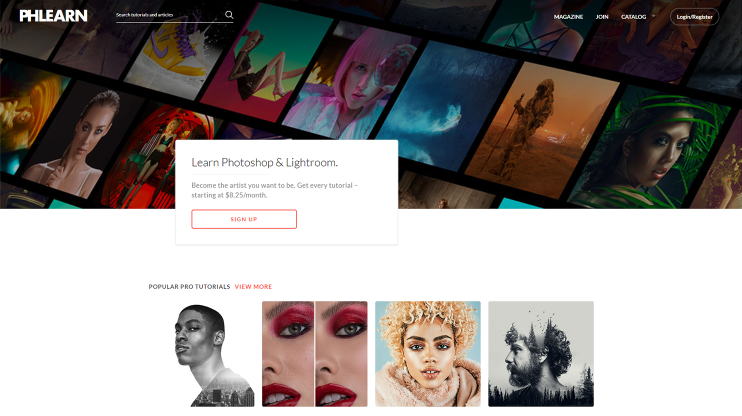 PHLEARN is a large premium library of retouching and editing courses from Aaron Nace who first became popular through his YouTube channel.

Both Photoshop and Lightroom are covered. Most of the courses are for intermediate and advanced levels. PHLEARN is a great choice if you want to focus on portrait and product photography.
While you can access some material for free, if you want to understand what makes PHLEARN so great, you have to sign up for a membership, which is about $100 annually. Premium members get a bunch of new lessons every month, as well as the opportunity to be taught by expert photographers in 150+ different tutorials.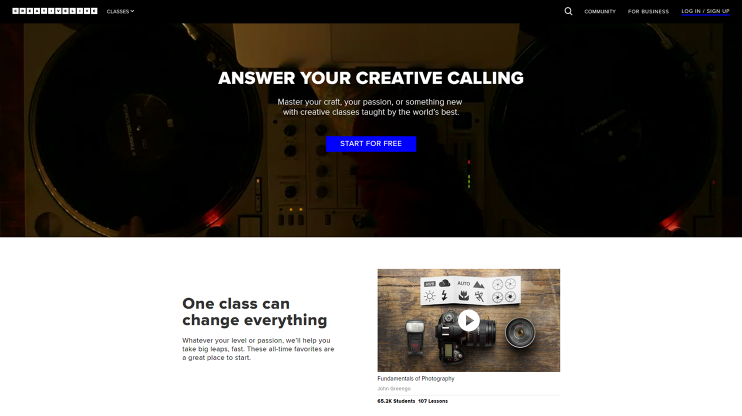 Creative Live offers courses of all kinds, from self-development to advanced photography, taught by popular specialists in their areas. Hurry up, ANTM fans, Nigel Barker is one of them.
Photo editing classes are in the photography section. You can watch classes for free when they are on air here or just buy the class you like. Here are some that our partners specifically recommend:

Judging by these examples, you can see how diverse the courses are: you can find courses on a variety of tools and specializations for any level.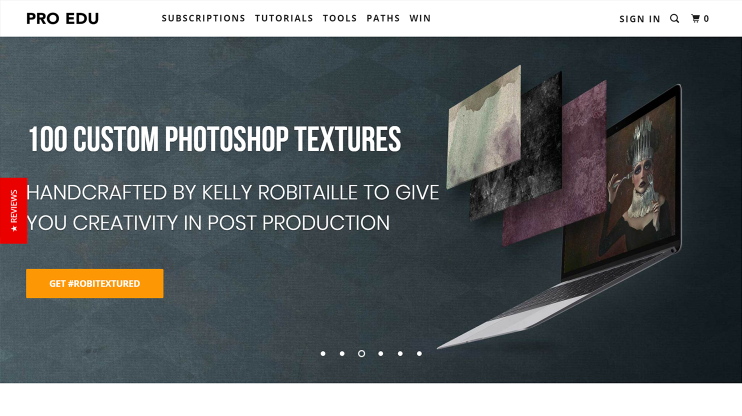 RggEdu offers photography-related courses with a pretty wide range of specializations: real estate photography, portraits, abstract, color theory, etc. You can choose a learning path where courses are selected and combined to take you to an advanced level.
The prices are a little higher than for most of the other resources but some courses are really worth it. Our partners specifically recommend: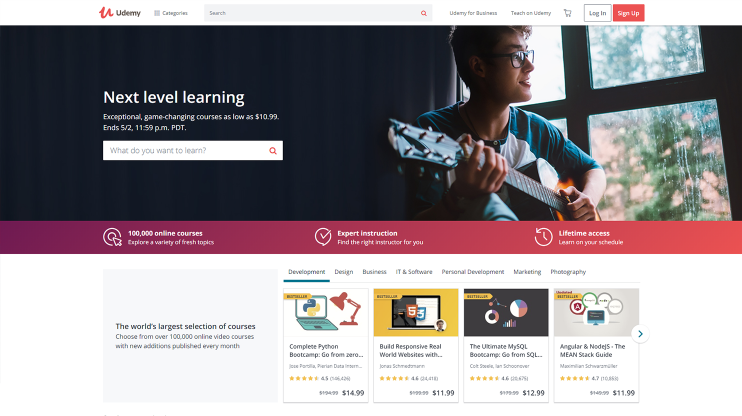 Udemy is a huge library of various courses. Most photo editing courses here are about the tools you'll be using. With any level of experience, you'll find something that works for you.
Even when you find a course elsewhere, it may be available on Udemy, too, and at quite an affordable price. During the discount season, most of them are around $10 each.
Check out these courses and use search to find more.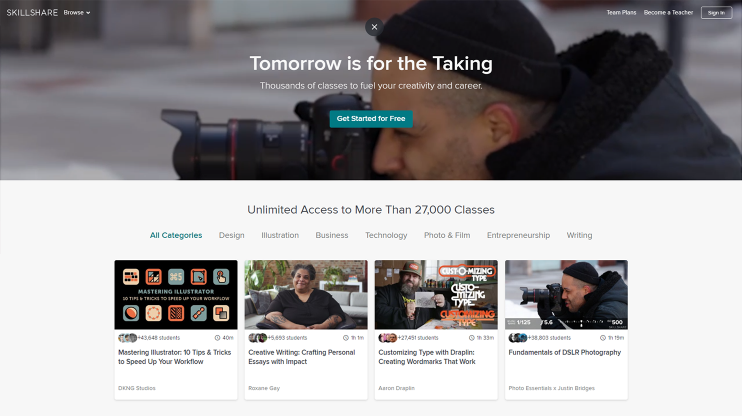 Skillshare is mostly about learning through interaction, rather than passive watching. That's exactly what you need for something as practical as photo editing. Be ready for some homework: you're going to need it later.
We've picked a couple of interesting courses for beginners: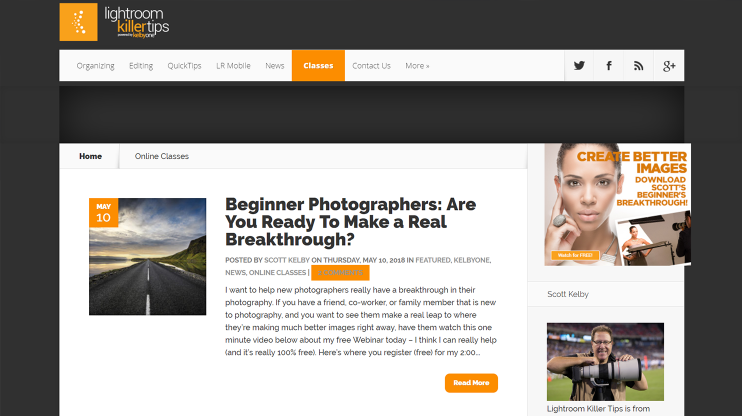 If you've decided to go with Lightroom – an Adobe product specifically developed for photo editing – some dedicated courses would be great for an in-depth understanding of the software.

Lightroom Killer Tips has tutorials on Lightroom tools as well as tricks that require multiple tools. Besides video tutorials, you'll find a lot of articles that describe editing processes in detail.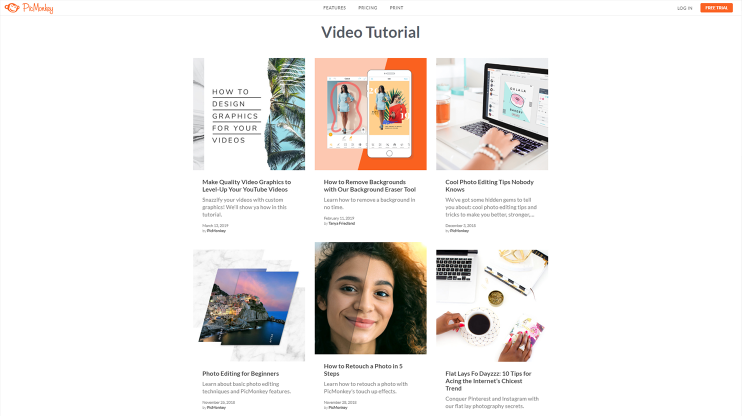 If you're looking for something simpler than Photoshop and Lightroom, there are desktop and mobile apps for fast and easy photo editing. Canva, Picmonkey, Fotor, and Picsart are among the most popular options.

Picmonkey has both mobile and desktop versions. On top of that, they offer video tutorials to master the tools.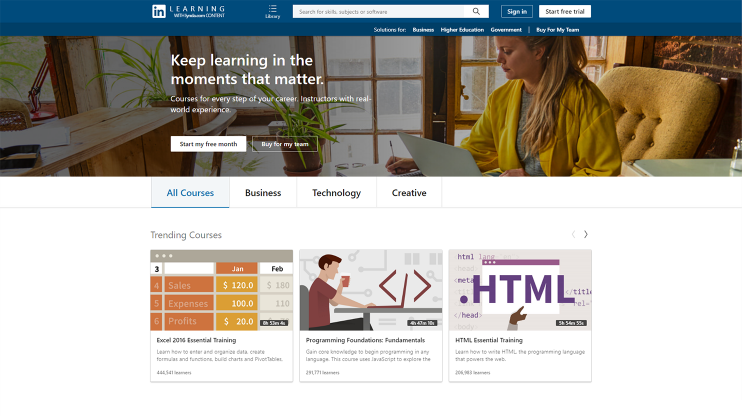 Besides the social network for business connections, LinkedIn also has a learning platform with a vast number of professional courses. Among them, you'll find a broad choice of photo editing classes. You don't buy separate classes but get monthly membership instead, which gives you full access.

Many courses from the above-mentioned resources are available here, so it might be more convenient to subscribe to Linkedin Learning and get them all at once.
10. YouTube tutorials
Many of us go to YouTube the moment we need a quick tutorial. Seems like everything can be found on this resource. And it's true. YouTube is an infinite repository of learning materials. Here are the channels that our partners recommend: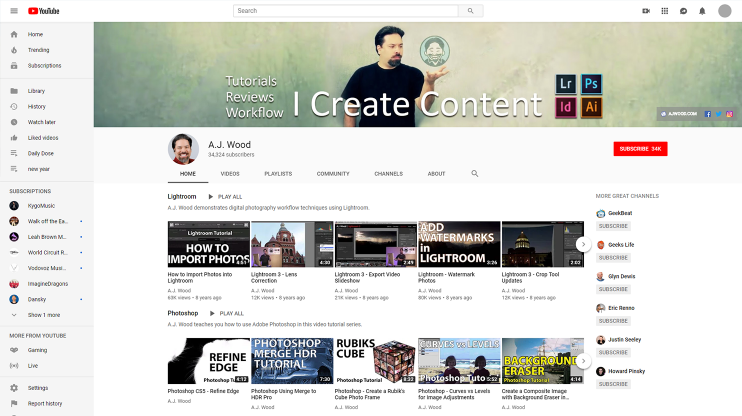 A.J. Wood has dozens of tutorials for Photoshop, Lightroom, and Illustrator. He explains separate tools, tricks, and solutions really well. Anyone from beginner to expert can find something useful on this channel.
This is a photography channel where you can learn all about choosing a lens, standing out on Instagram, taking selfies, and, surprise surprise, editing your photos with Photoshop or Lightroom. The tutorials are quite basic but you won't get bored if you're a beginner.
Dedicated to filmmaking, Science Filming Tips also has advanced tips on taking and editing photos. You'll enjoy the nerdy approach of these men making every scene as beautiful as it can be.
If you want something simpler that doesn't require so much of your time and money, here's a list of online photo editors where you can edit for free.
Hope you'll enjoy learning how to make your photos even more beautiful. If you don't have the time, just use online tools like Canva. It has basic functions that take precisely 0 minutes to learn. And you'll learn the harder parts along the way. Or you can edit your photos right on WordPress.
See How 10Web Can Benefit You
Visit our homepage to learn more about the first-ever AI-powered WordPress platform.
See How 10Web Can Benefit You
Visit our homepage to learn more about the first-ever AI-powered WordPress platform.
When you're done, 10Web Photo Gallery is here to help you present those images in the best possible light and this article will let you know where you can sell your edited photos online.
Oh, and don't forget to tell us which of these you have tried and which courses you prefer. Just leave a comment!