10 Ways to Waste Money Doing Marketing Wrong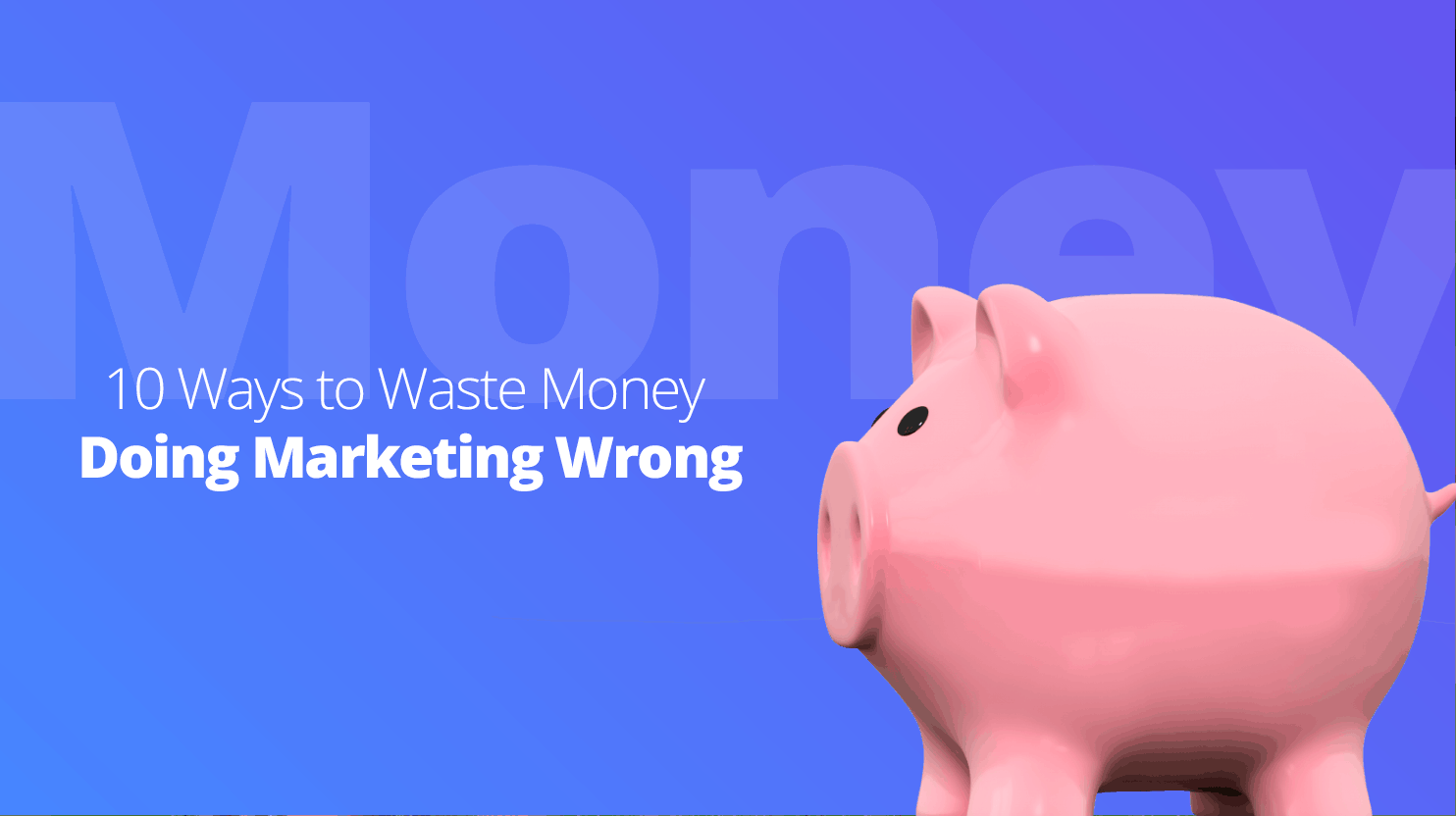 Marketing today is far from being just sales. It's actually quite a tricky and sophisticated process and requires in-depth knowledge, professional brainstorming sessions, and a rigid strategy to succeed.
Truth is, even the biggest and the most successful companies sometimes fail in their marketing efforts. Take for example Kendall Jenner's triumphal participation in the "Black lives matter" protest for the Pepsi ad, where she offered a Pepsi can to the police officer.
But what for a world-class company like Pepsi might only mean a social media outrage, might hurt a startup or a less famous company in more major and devastating ways, from losing lots of money to complete business failure.
So, let's go over 10 tried and tested ways of wrong marketing for guaranteed money loss.
1. Expecting too much, then giving up
This might sound like a piece of cliché relationship advice but it's actually more meaningful than it seems; Don't expect everything right away, because it's an easy way to get disappointed.
Statistics show that 30% of small businesses fail in the first 2 years. That's often because business owners expect their hard work to pay off right away – in a few months, preferably – and when it doesn't, they just give up.
However, it is only logical that the formula of success partially lays in the ability to wait. It's important to understand that your business strategy should be long-term and that the initial marketing failures are natural.

Giving up at the first (or second) hurdle is nonsense. Instead, it's vital to be able to plan the necessary marketing adjustments for reaching eventual success.
Short-term marketing is always wrong marketing.
2. Inadequate knowledge of your audience
Marketing should be specific, aimed at your very exact narrow audience. Often businesses ignore the importance of knowing their audience, which makes talking to the customers in the right way impossible.
There's no way you can create an effective marketing strategy if you don't know who your very specific audience is. To be more precise, here's a list of questions you should first answer:
Who's your target audience?
What problem does your target audience have?
How will your product help solve their problem?
Once you have the answers to those three questions, you know your audience enough to start developing the communication strategy to address them in an efficient way. It's certainly one thing when you target experienced developers and a completely different story when you're talking to young moms.
This means, depending on your answers to the three questions above, you should decide on the forms, formats, and voice, as well as the platforms you'll use when talking to your customer to have a successful marketing campaign.

Your marketing strategy should include the vocabulary, the length and voice of content, media forms (text, photos, videos, podcasts, etc.), and marketing platforms (Facebook or Instagram? Quora or Medium, etc.).
Randomly targeted marketing is definitely wrong marketing.
3. Big one time campaigns
This basically works like gambling. Jumping right into the game and placing one huge bet has two possible outcomes, one of which is a major money loss you might not wanna risk when it comes to your business.
Huge one time campaigns might or might not work out, and if you're a small business still trying to find your place in the market, you're better off holding your adventurous soul back and restraining from the obsessive idea of a "viral campaign." Several smaller campaigns might not give you the thrill of a big one, but they are so much safer and better for ensuring gradual yet constant growth.

Small campaigns also give you a chance to test the waters and see whether the tactics you're using work well for your business.
Better yet, aim for something even more long-term: a blog where you will test out all your marketing content and dedicate time and resources to making it grow indefinitely and educating your readers on the subjects essential to your business. 10Web will make it as easy for you as possible!

Hire a 10Web-approved Freelancer or Agency
We connect your business with the experts it needs to succeed.
Hire a 10Web-approved Freelancer or Agency
We connect your business with the experts it needs to succeed.
4. Unclear marketing strategy
Your marketing strategy should be flexible. And it's definitely an important criterion of your business's success.
Thinking you'll just start somewhere and the rest will figure itself out? Not the best idea, especially if you're new to the business world. A very clear and specific marketing strategy is significant for setting a solid foundation to grow upon.
Of course, developing a whole marketing strategy is not the easiest task. You will need a team of marketing professionals fully committed to the process, numerous brainstorming sessions, idea generation, and risk and resource assessments, different planning tactics, and plenty of other tools and techniques. For example, developing the right scalable content marketing strategy is already complicated, and it's only one part of the overall strategy. But then again, most good things have their price.
Even creating a magnificent marketing strategy and precisely following it might not be enough. As I already mentioned, your business marketing should be flexible enough to adjust to the changing market, the new demands and needs of the customers, the new competitors, etc.

So, you'll need to return to your marketing strategy time after time to make the necessary adjustments to keep it up-to-date and relevant.
Unplanned marketing is, of course, wrong marketing.
5. Not tracking the results enough
Another common marketing mistake is not tracking the performance of the business enough.
The analytics of your company's performance, which, by the way, can easily be tracked with the use of many tools both on and offline, tells a lot about what you're doing right and what you should change. Ignoring your performance stats is a sure way to waste resources in vain and avoid learning anything from your own mistakes.
Analyzing stats is a great way to figure out the list of practices that work for your business in particular, so that you can keep using them. At the same time, it's a great way to understand what parts of your marketing strategy should be given a second thought.
For example, if you find out video materials drive more traffic to your website than long-form articles, you might start creating more of the former at the expense of the latter.

One particular performance measure to consider is ROI (return on investment). You have to keep track of the profit you gain from each dollar of investment and if the results are negative, consider an ultimate marketing strategy change.
Find out more about the ten metrics that you should track here.
6. Too much focus on social media
Don't get me wrong, I'm not trying to underestimate the importance of social media marketing. What I'm trying to say, is just that some businesses often put all of their resources into SMM, which is a wrong marketing strategy and can bring to catastrophic results.
If you only concentrate on social media marketing, you'll be missing out on a lot. Ultimately, your clients are not just their SM profiles.
It's pretty important to also use those other, more traditional marketing methods to make sure you don't reach a dead end if your social media marketing underperforms. Speaking of those other methods, they include email marketing, various campaigns, giveaways, content marketing, blogging, etc.
Maria Mora, a content editor at BigSea, states:
Facebook advertising is a great way to lose money quickly. The platform does an excellent job wooing new advertisers, but without proper strategy and insights, many advertisers essentially throw their money away. Unless you've carefully thought about your funnel and your audience, it doesn't make sense to pay for traffic to your site. Before advertising on Facebook, map out a full ecosystem, making sure that your website makes it easy for visitors to take the action you want them to take.
7. Lack of calls to action
In an alternative reality, your customers might intuitively perform the actions you want them to perform. Unfortunately, not in this one.
That's why introducing your product and service, without specifically mentioning what exactly the customer is expected to do might not work out. If you want the customers to buy your product, be direct, tell them to do so. If you want them to subscribe to a newsletter, download a guide or anything else, kindly let them know.
Creating call-to-action buttons, by the way, is not as trivial as it might seem at first glance. You have to make it catchy to immediately draw the reader's attention and it should be short and communicate a clear message.

Here you can read about a really great way to approach the CTA creation process based on three simple steps — the hook, the line, and the sinker — explained in detail.
8. Not testing enough
Being able to take a risk is great as long as you know your limits. Refusing to perform tests will put the future of your business at risk.
Carrying out smaller-scale tests before going all the way with your marketing strategy is a safe way to prevent the possibility of losing serious amounts of money.
If you want to, say, try out a different website copywriting style, you might think of making the change on one or two pages, rather than immediately changing your whole website and then finding out it wasn't the best idea.
And it's definitely worth testing smaller things, like the perfect timing for posting on social media or the best time to send out email newsletters.

Tests are never going to produce a uniform result either, so make sure you choose different customer segments and perform your tests to figure out who the changes will work on and who they will leave unaffected or even worse, impact negatively.
9. Fear of change
Change is the base of progress, especially when it comes to something as important and flexible as a marketing strategy.
If you're afraid of changing your strategy, adjusting it to the changing conditions, competition, needs, and market, or making changes as a result of testing or performance tracking, it'll be tough to succeed.

The thing is, the market changes constantly, and if you stick to the same practices, even if at some point those practices were efficient, sooner or later they are going to become outdated and then your business will backtrack. Which you surely don't want.
Safe marketing is wrong marketing.
10. Hiring the wrong marketing team
You can't underestimate the importance of a great team. After all your team of marketing specialists is the one that will develop successful campaigns and guide the company to ultimate success. If those people don't function properly, your chances of a breakthrough aren't very high.
When you're hiring a team of specialists, the basic requirement is to perform well professionally. If your employees are tired, demotivated, unprofessional, etc. that's going to negatively affect the performance of the company.
Unfortunately, companies often fail because of the team behind them. That's why you should always carefully consider the people you're hiring.
Here's a list of qualities you might wanna look for in a potential marketing team employee:
Knowledge of the field
Ambitiousness
Flexibility
Leadership and ability to initiate
Ability to assess the risks and quickly make a decision
Great communication and teamwork skills
Dedication
Hard work
If you're picky enough when hiring your specialists, chances of gathering a great and success-driven team are much higher. One devastating point is that you might also need to consider firing some current employees, if their performance is consistently disappointing and your talks and warnings do not help at all.
Raquelle Dickerson from SEO.com adds to the advice:
A few of the ways businesses can lose money is not doing adequate research on their potential customers/audiences and deploying a marketing or advertising campaign on the wrong social networks, posting their ads at the wrong time and writing marketing and advertising content that doesn't resonate with their target audiences.
Now you know most everything about successfully failing your business marketing strategy, but of course, if you choose to avoid those mistakes, I'll totally understand. Any interesting failed marketing attempts that happened to you? Go ahead and share with us in the comments below.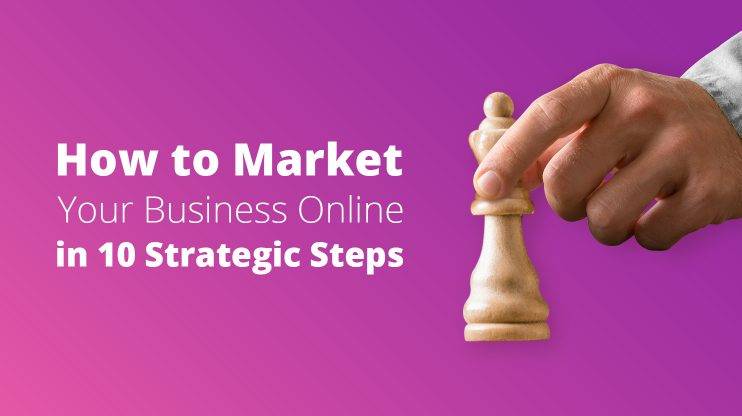 Things were so much simpler in the past. Now the time ⌛ has changed. Find out the core tips 👍 on successfully marketing your business online in 2018.