No BS Client Referral Tips to Grow Your Agency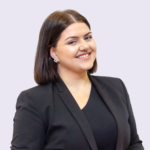 How To: Beginner, Marketing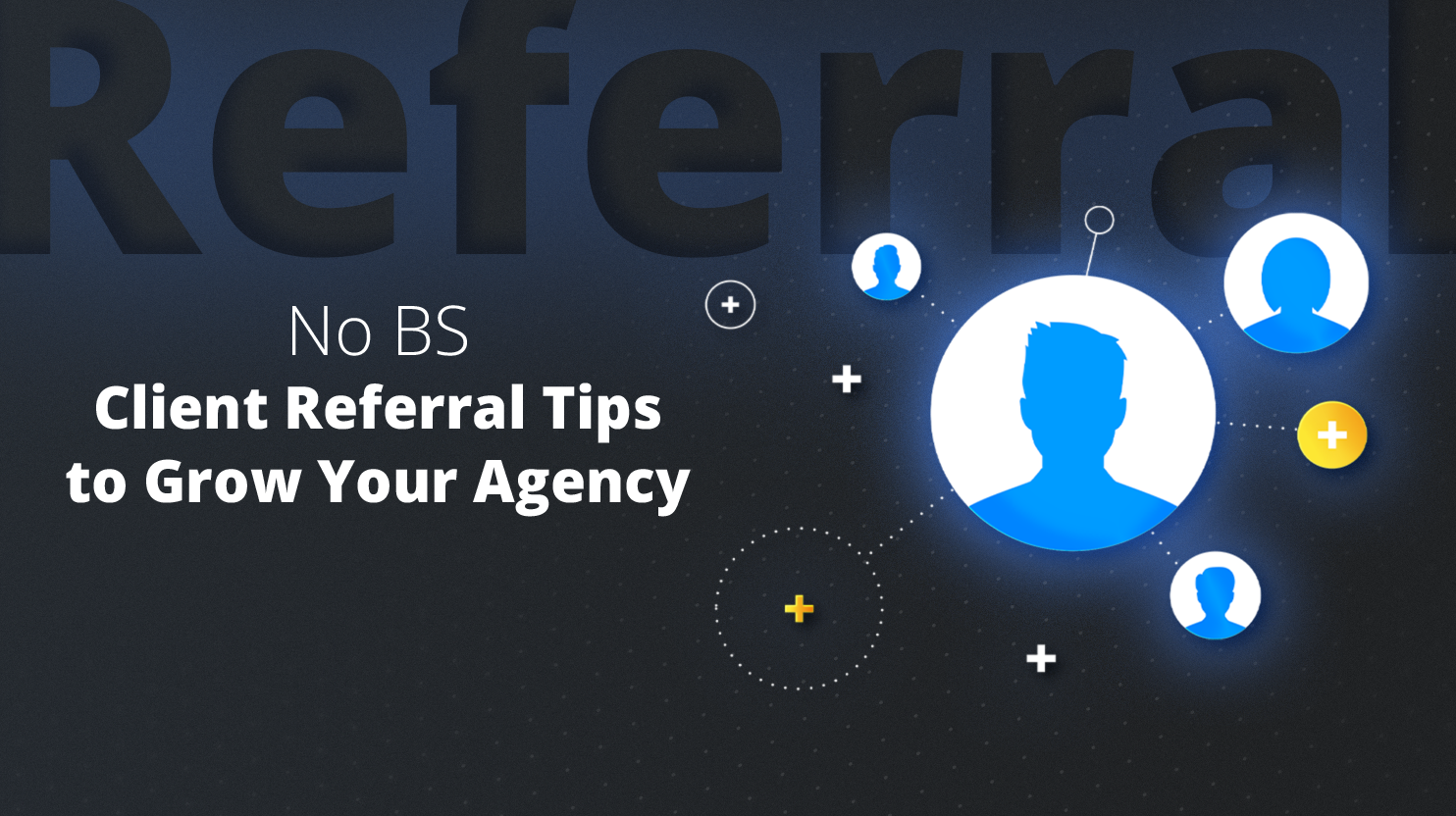 Are you the type of person that prefers to give gifts over receiving ones? Or is it the other way around?
What if I told you that when it comes to your relationships with your clients you gotta do both.
It's a give-and-take.
First, you "give gifts" in the form of amazing services to help them grow their business, and then you "receive gifts" in the form of word of mouth, brand awareness, and direct client referrals.
Sounds simple, right? Heck yeah, it does!
Well, it is, as long as you do your job well and know how to build relationships with your clients based on trust and loyalty. If you don't know how to do this, just read these 8 strategies we've separated for you in order to improve your client retention.
Now, that that's cleared up, we're all set for some facts on how important getting client referrals is! (Spoiler alert: it's very important!)
Did you know that 80% of boomers trust in the companies they get referred to? And that this number drastically increases to 85% when it comes to millennials? Granted, it decreases a bit to 83% when it comes to Gen Z but let's be honest, the numbers are high overall.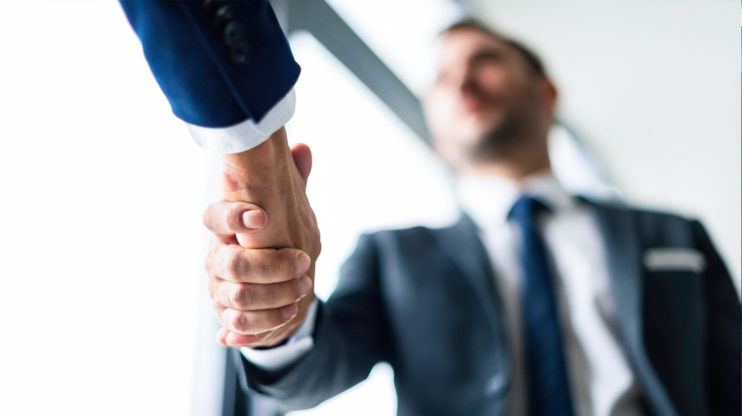 Who trusts client referrals?
Gen Z – 83%
Millennials – 85%
Boomers – 80%
Moreover, 28% of millennials say they won't even use a service or buy a product that their friends haven't used before!
And now that I have drawn your attention to how much your potential clients value referrals, let's take a look at how much client referrals affect your conversion and client retention rate.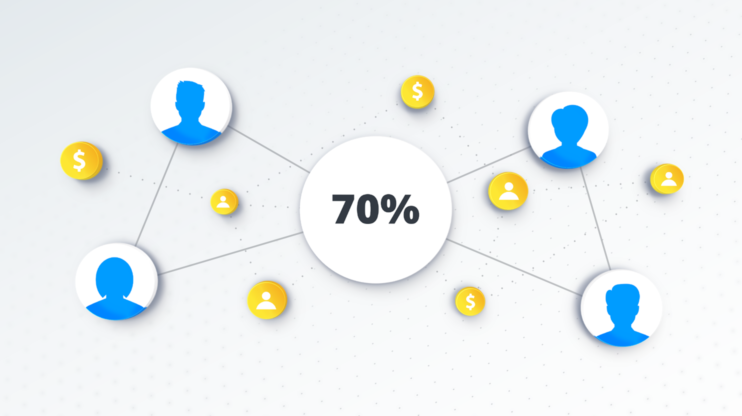 The study shows that especially when it comes to B2B companies – and, duh, your agency is one of them – your sales team can close up to 70% of referred clients! CAN YOU IMAGINE? SEVENTYYYYY PERCENT! Ok, let me calm down a bit. But if you've ever worked in sales, I bet you're just as excited about these numbers as I am. 70% closed clients is a huge deal!
But then again, that's not all there is! Those clients, aka the 70%, are inclined to have a 25% retention rate! You can read more about this and about ways to improve your customer retention here.
By this point, you should be just as excited as I am to kick-start your let's-go-get-more-client-referrals mission. So, I won't be overwhelming you with more awesome stats, Instead, let's move on to out-of-this-world tips on how to get more client referrals.
Steal it from startups
Picasso has a saying: "Good artists copy, great artists steal." And we all know that Apple has been a great advocate of this!
With "great artists steal," Picasso meant that they get inspired by other artists' work and create their own.
That's exactly what I suggest you do!
Take a look at all the awesome referral programs of successful startups and get inspired!
Dropbox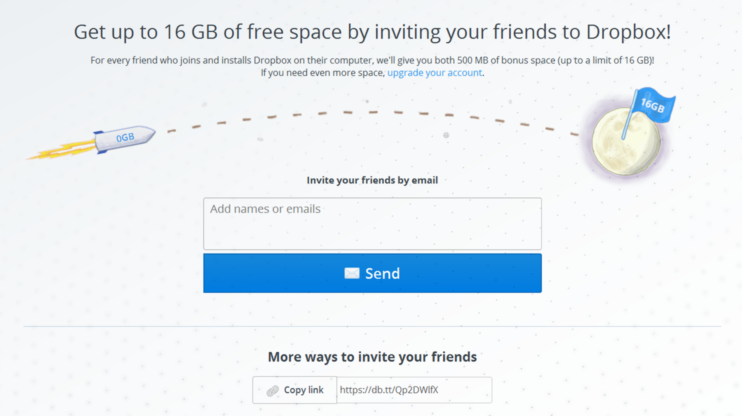 The original
Starting with one of the most famous referral programs among all marketers around the world: the one that Sean Eliss and the Dropbox team came up with that gave Dropbox the chance to become the company it is now!
To get more customers, Dropbox came up with an idea to provide extra storage for referred clients.
The key here, as you can see from the image above, is to make it as easy as possible for your clients to refer you to new clients.
The stolen idea for your agency
One way to implement this idea for your agency is to offer a discount or an additional service to your loyal clients.
Let's say you are sending your monthly report to your client and the numbers are booming. You've accomplished all you promised and even more.
It's a great time to ask for a client referral!
Include an catchy slide in the monthly report saying:
"Refer your friend to our agency and get 20% off your next month's billing."
Include clear instructions on how they can refer their friends, so that there are no unanswered questions.
You can even create a page on your website and automate the whole process.
PayPal
The original
PayPal found their success through a referral program, too. They started offering $20 to the referrer and the referee for each referred customer. They still do that – even though now the rules have changed a bit.
The important thing that we can take from this, and in general from other client referral programs, is that both your client and the person this client recommends you to get something from you.
Now, let's see how you can use this for your agency.
The stolen idea for your agency
The main difference between the Dropbox idea and the PayPal idea is that PayPal clients get money instead of service.
So, what can you offer here?
It's actually super simple. You can give your existing client a discount for their next month's payment, and for the referred client the same discount for the 1st month.
What good does it do?
Your client saves money which encourages him or her to refer you to as many clients as possible. And the newly-referred clients convert more easily as they get a discount for the first month.
If you think about it, you technically "lose" some money following this approach, but only in the short run. In the long run, you get at least 2 loyal clients.
Create an unbreakable bond with your clients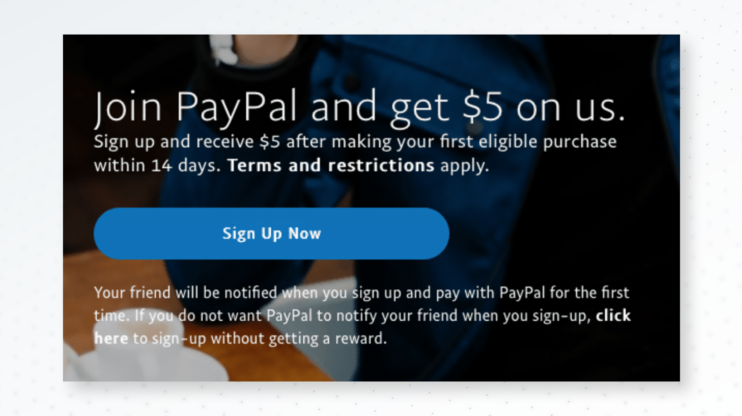 Now all of this is good and seems easy, but none of it will work if you don't have a bond with your clients.
You can't ask someone for a favor if they don't like you that much, right? Well, you can, but chances are that they won't help you.
But you can always be sure that your "best friend" will come through and help you out.
I'm not saying become best friends with your clients but in a way, I am.
First of all, you need to make sure that your client is satisfied with your services. That they're planning to stay with your agency for a long time.
Answer the following questions to understand if you have enough ground to ask for a favor:
How high is your NPS score?
How high is your client retention rate?
Have any of your clients ever referred you to a friend even without a client referral program?
Only after having a full report on these 3 questions you can understand whether you can ask your client for referrals or not. Moreover you will understand which clients you can ask for a favor.
Sure, you can create a referral program for all clients, but in the case of agencies, I'd advise you to go with a more personalized approach.
The art of asking for client referrals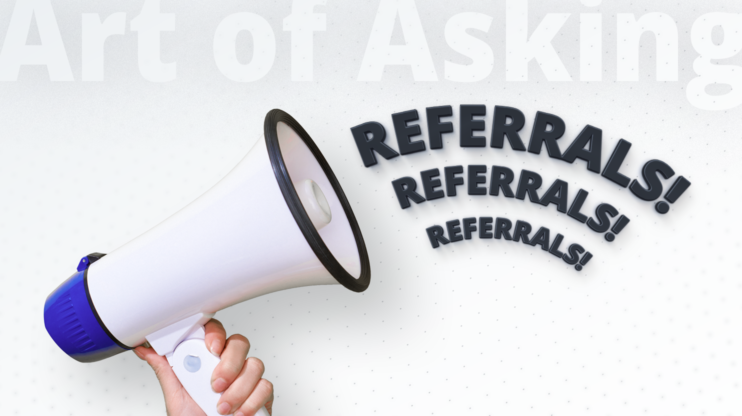 Ok, so now you have the report and can select the most satisfied clients you have to ask them for referrals.
But how do you do it?
You most likely don't want to include it in your website like many software companies do.
You don't have a dashboard/app to integrate it in like most software companies do.
So, what do you have?
You have your clients' emails.
You frequently send them reports.
You have a direct connection with your clients.
Let's brainstorm on how you can utilize these channels for agency referral programs and create a flow.
Start by chatting with client managers and get feedback on each client on the list. Gather the data and see if they have anything in common that bothers or interests them.
Is there a matter that you can assist them with right now? Do it!
Do they need a project to be ready in a short period of time? Assign more employees to the project!
Do they want to speed up their website in no time? Find a solution!
The key here is to do something extra and nice for them just for the sake of it right before asking for a referral.
After you've solved their issue or provided them something extra, let your client manager email them with a solution and also drop a sentence at the end telling them about the client referral program. They can also suggest having a call with them and provide them more details.
Now, wait a bit and you'll see for yourself how many of them are interested.
Keep in mind that even if they are interested it might take some time for them to refer you to someone. All you can do here is keep reminding them about your awesome client referral program.
Create a simple copy and design for your referral program, including all the needed information: what they get, what the referee gets, and how they can refer someone.
Place the client referral program info at the end of your client reports.
Based on your clients' response, your client managers can take over and proceed with custom approaches.
These are just examples you can use. You can always come up with unique and interesting approaches based on your clients' needs. For that, research is key!
Automated PageSpeed Boost With #1 WP Hosting
Get 90+ PageSpeed Score and boost Core Web Vitals by migrating your client websites to 10Web – all within minutes, all automatically.
Automated PageSpeed Boost With #1 WP Hosting
Get 90+ PageSpeed Score and boost Core Web Vitals by migrating your client websites to 10Web – all within minutes, all automatically.
Let me know in the comments if you already have a client referral program and how you do it, or if you are planning to do that! Let's chat.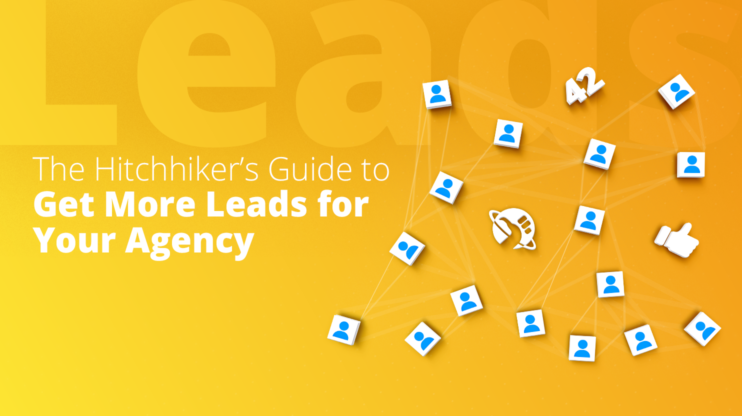 In marketing, we love coming up with terms that are often confusing for business owners. We tell them to identify their target audience, generate leads, decrease the bounce rate, and instead, increase the conversion rates. All of these essentially mean one thing, boosting your sales, but they are different parts of that process. Allow me to shed light on one of the most important steps in selling a product/service, lead generation. In this article, we will go over what leads are, what they do, and of course, how to get them. What are leads? The question should be what's the difference between leads and the target audience. The difference, my friend, is that a lead is someone who has already gotten into some kind of interaction with your brand. It's a person who has shown interest in your product/service by taking an action like subscribing to your newsletter. The great…