Having an Effective Email List: Switching Visitors into Long Term Subscribers
When it comes to modern day marketing techniques, one of the most archaic forms of marketing that survives to this day is the mailing list.
We've all been through the process of signing up to a new website and thinking whether or not it's worth checking the tiny little box at the very bottom that asks us if we want to receive the latest promotions, news and so on through email.
So what actually is a mailing list? It's exactly what it sounds like, a list of emails, but since we're currently in the 21st century that would more accurately transition to a list of emails instead.
Very similarly as to how I give my name and address to my favorite local pizza place, so they send me back any special discounts or coupons that they might have.
That's the overall gist of mail marketing, except that it's online and through emails.
In the age of social media and the various other modern marketing methods, it's easy to dismiss email marketing as just another ancient method way past its heyday.
Well, you'd be wrong.
According to the marketing statistics at HubSpot:
There were estimated 5.6 billion active email addresses in 2019
86% of professionals tend towards using email as their primary method of communication
Just as well, Oberlo reports that there's an average of 3200% return on investment (ROI) when it comes to email marketing, i.e. on average, you might receive $32 for each 1$ you spend on your email marketing strategy.
According to the Newoldstamp State of Business Email Marketing report, email is still considered the king of business communication as it is the preferred way of interaction for 66% of businesses. The same report states that 62% of marketers use their email signature as an additional marketing channel.
Emarsys reports that around 80% of SMBs (Small and Midsize Businesses) use a mailing list for both customer conversion and retention.
Coupling those stats with the fact that it costs five times more to attract and acquire a new customer than keeping an existing one and voila! we have ourselves a very cost-effective marketing method perfectly fit for every aspiring SMB.
When it comes to small businesses, setting up and managing a WordPress site, a healthy customer list and an effective marketing strategy are much easier through a well set-up mailing list compared to other more complicated marketing methods.
The manageability and flexibility of building and maintaining an efficient mailing list is very well suited for the limited staff capabilities of small businesses.
Luckily, creating and maintaining an email list has never been easier and with just a few extra easy-to-follow steps you can substantially increase the number of subscribers:
Specific CTAs (call to actions) based on customer backgrounds: Custom made forms and sign-up requests are much more likely to succeed in registering customers on your mailing list. This is especially important for SMBs since the relatively smaller customer base makes it easier to custom create much more specific CTAs. On top of that, it's completely hassle-free, if a specific product or feature happens to draw in a lot of attention from a specific group of people, then you can easily create a basic CTA that might offer a small sample of said product or feature for free.
First impressions: there are countless potential newsletters, promotions and sign-up sheets that customers can or have already signed up to, which is why the first sign-up prompt that a potential customer receives should include an enticing offer tailored specifically to draw your customers to sign-up for any other potentially similar offers.
Opt-in forms: to alternate from constantly sending out targeted CTAs, you may put an opt-in form, allowing any potential customers to subscribe to your mailing list at any given time. The great thing about Opt-in forms is their flexibility since they can be put just about anywhere on your site. Having said that, statistically, there are certain placement areas that perform better than others, such as:

A conveniently placed feature box
The very top of the sidebar
The "About us" page of your site
A small bar that goes across at the top or bottom of the page
Small popup boxes
Now that your mailing list is up and running with potentially more and more subscribers per day, you need an effective method of managing all the new subscribers.
If you use WordPress for your business site, a sure-fire way to effectively manage all the forms you receive from subscribed customers is by installing the WordPress Form Maker Plugin.
Form Maker is a very user-friendly plugin, that is perfect for SMBs to create responsive, modern and easy-to-use forms for pretty much any purpose. From lightweight opt-ins to quick mini-surveys or even full-on primary registration forms.
It's definitely one of the strongest yet easily-manageable tools, that will surely help you convert any temporary visitors to long-time subscribers. If by any chance you decide to install the Form Maker plugin then this how-to article will definitely be of use to you.
On top of that, if your business is already well underway with its mailing list, and you happen to use MailChimp for your mailing list, then you can integrate your MailChimp account directly into your WordPress Form Maker Plugin by using the MailChimp addon for the Form Maker Plugin.
After installing the addon, it will appear like a standard plugin on your sidebar. It's completely effortless, assuming you already have a MailChimp account, you simply grab your MailChimp API key and apply it to the addon's settings.
At this point, it's imperative that you build a healthy list of returning concurrent visitors to establish a strong subscriber base.
The Form Maker plugin will allow you to do exactly that, integrating your mailing list straight into your main WordPress site. Just like that, you can already go about creating your email forms.
The Form Maker plugin is perfectly suited for SMBs that might lack a strong technical team since the plugin features an easy Drag&Drop system and a custom CSS editor that allows just about anyone to create their own custom-made CTAs.
Using Form Maker's easy-to-use and flexible system SMBs can easily extend the plugin's functionalities from managing your MailChimp lists to creating various types of forms that could serve anywhere from your direct and segmented CTAs to custom designed Opt-in forms. The plugin contains four options to display and publish your custom created forms:
Embedded: Choosing this option provides you with a small code, which afterward you may place on any page or post on your website. This option is perfect for creating and placing specific CTAs or Opt-in forms on specific posts or pages that attract a specific demographic of your customer base.
Popup: If you prefer not having your email form take up too much constant space, then you can easily choose popup as your display options. Afterward, you can very simply choose an Animation Effect and after setting the Loading Delay timer, which determines the exact amount of time it takes for your popup form to appear after the user has loaded the page.
Topbar: Exactly as it sounds. It allows you to place your forms at the top of your page. Although using the Position settings you may also place it at the very bottom. Additionally, this option also contains a couple of other options, for example, checking Remain at top when scrolling will have the form remain at the top of the page, even when the user scrolls to the very bottom. Whereas, Allow Closing the bar allows your users to hide the MailChimp form per convenience.
Scrollbox: Similar to the popup option, choosing the Scrollbox option will display your forms either on the left or right side of the page (again, using the Position setting, similar to the Topbar), after a user scrolls through the specified page. Using the Trigger Point option, you may decide just exactly how far a user would have to scroll until the form appears on their screen. Allow Closing the bar, Allow Minimize and the Auto Hide options provide plenty of customizable options that allow you to tailor specifically how the users might be able to close or hide the forms.
If you're still not sure how to configure your display options, then this handy manual on Configuring Display Options will definitely answer any remaining questions.
Keeping an email list and an active mail marketing plan is integral to the success of modern day businesses. If any of these situations apply to you and your current or potential business plans then give these plugins a shot and see for yourself how it all works out.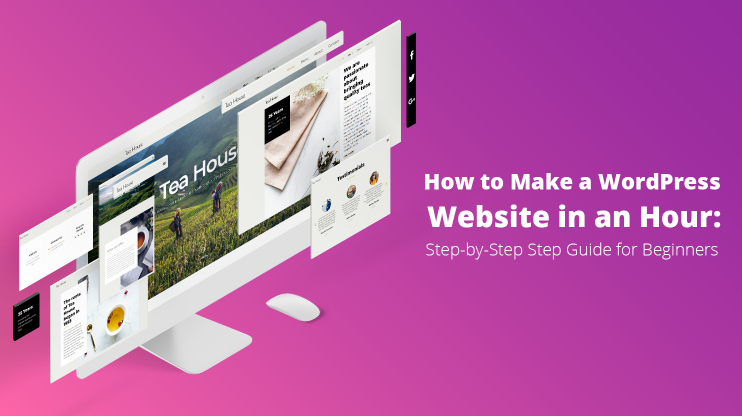 We've all heard of the elaborate checklist you need to tick off and the time-consuming process you need to go through to kick off your brand new WordPress website. Well, 10Web is here to change things up! You won't need any tech skills or a sacrifice of a whole weekend. All you need is an hour and your secure and functional website will be live. Is the clock counting down the minutes already? Then let's get started! Getting an account First off, you need to register here. In this example, I'm gonna go with Personal to make sure I take advantage of all offered 10 components, such as hosting, builder, and themes. Personal is more than enough for getting started with WP but if you run a whole enterprise or just want to host more popular sites, go with whichever plan better suits your needs. So, after you click "Choose…