OK Google: How Do I Prepare My WordPress Website for Voice Search?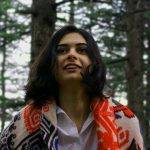 Web Development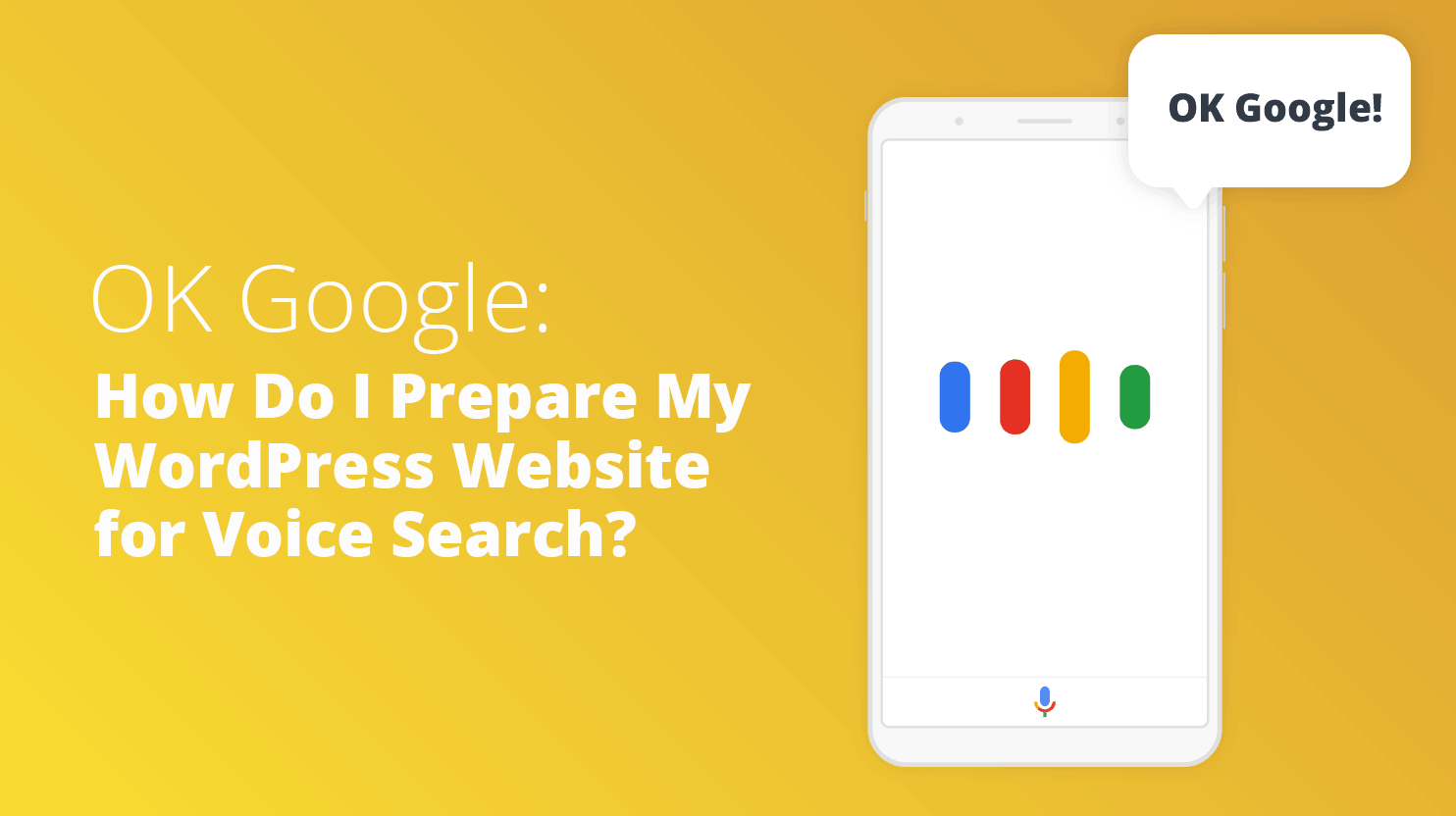 Now that 2010s are far in the past, voice search is not a fancy trend anymore; it's a necessity. Let's find out where this comes from and where it goes.
What is voice search?
Voice recognition technologies have reached a level that people use them for their web search queries as well as for commands like navigate home, order food, play music or make calls.
Voice search becomes more and more accessible due to mobile assistants (Google, Siri), desktop assistants (Cortana), and the rising trend: home assistants (Amazon Alexa, Google Home).
This form of search is more convenient for many users; the speech of an average person is reported to be 3 times faster than typing, and it's easy to multitask while searching through voice.
According to BrightLocal, 58% of US-based users have used voice search to find a local business within the last 12 months. So optimizing for voice search is a must for you to reach your neighborhood.
Moreover, back in 2016, CampaignLive estimated that voice search percentage will reach 50% of overall web search by 2020.
These statistics make website owners wonder how to increase their voice search traffic.
What makes a WordPress website rank higher in voice search results? Is that any different from the regular text search?
Here are the basic tricks:
1. Optimize your website speed
2. Optimize keywords
3. Optimize the content
4. Secure your website
How website speed affects Voice Search rankings?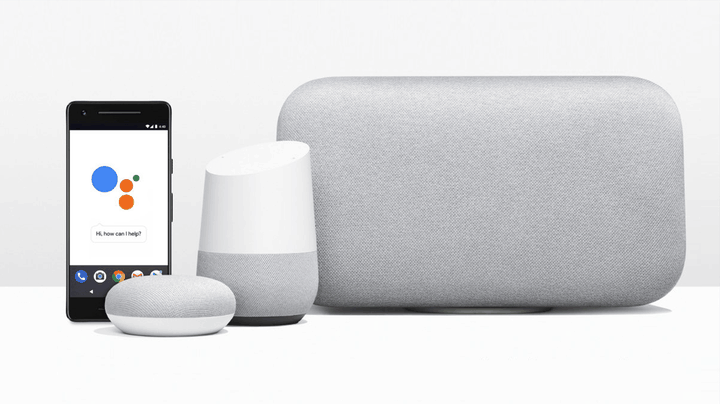 As we've already mentioned above, one of the features that make voice search so popular is the speed of text recognition. Common sense would suggest that all the steps of voice search should be faster, including the page load time. And statistics back up this assumption!
A recent research article by Backlinko shows that the average page from voice search results loads in 4.6 seconds which is 52% faster than an average page.
Although, it's optimal to keep the load speed under 3 seconds. Make the user wait longer, and you risk your bounce rate to jump up to 32% higher. Waiting 5 seconds can increase this rate by 90%, according to Google APIs.
Wonder how you make your website run faster? Here are some speed optimization tips:
Choose high-performance cloud hosting.
Manage caching and content delivery network (CDN).
Reduce the number of HTTP requests by using fewer elements on your website.
Use lightweight WP themes and visual graphics.
Delete unnecessary plugins.
Follow this link for more detailed instructions on website speed optimization. Don't forget that having a fast and light website doesn't only rank you higher in voice search, but also affects your overall SEO and conversions.
What keywords should I use now?
Try to remember your average voice search query. What are you searching for? How do you articulate it after the "OK Google" or "Hey Siri" thing? Our best guess is that you asked a real, full-sentence question. Unlike typing, talking is fast and casual.
Most users talk to the voice assistant the same way they would talk to a real human.
If you would type "Voice search optimization WordPress" in regular search, now, talking to an assistant, you are more likely to ask "How do I prepare my WordPress website for voice search".
But as the research by Backlinko reveals, these answers are way less likely to exactly match the keyword than the text search results. That's probably because the wording of the same question is varied among different people.
The longer and the more casual it gets, the more we come up with different ways to put it. Just make the sentences sound natural, and the search engine will sort out all the synonyms.
Summary: what your voice search keywords should look like?
Full questions;
Longer than the average keywords (4 words minimum);
Comprehendible sentences;
Potential subheadings (keep reading to see why).
Then, when you have your keywords already, it's finally time to use them in your content.
How to optimize content for voice search?
"Why would someone searching through voice need other content than those who search through text?" — would be a reasonable question. Well, Google can see a big difference.
First of all, when users ask specific questions, they want short, precise answers at the moment. This is why you should break down your content into small pieces. Ever seen an expandable list of questions above or between the regular search results?
You need to get there. The answer to the user's question can be found in just one paragraph of your blog post. Make sure Google knows which paragraph it is. Use questions as subheadings and entering lines.
But most importantly, write the answer that the user will hear first after the search. Let's see how to get there.
The "#0 result"
With regular SEO, you are likely to aim for the #1 rank of search results. With voice search, the biggest target has moved up a tad: you need the featured snippet also known as search result #0. It's the box above the regular results that the assistant reads out loud.
The snippet is usually 40-55 words long. Make sure to keep this length for the first paragraph after your (sub)heading. Also, use the HTML tag <p> to separate the paragraph.
Besides articles with answers, use your FAQs wisely. When users ask specific questions about your brand, your one of those FAQs are the top candidates to popping up as the ultimate answer.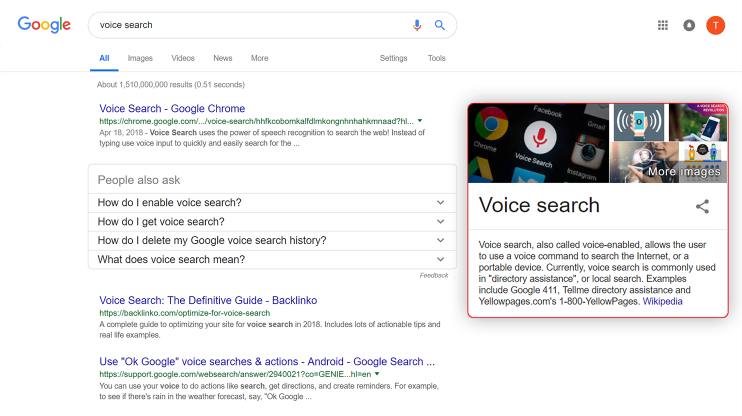 Video snippet
You may have seen in some search result pages that the #0 result is a clip. Other than popular music videos, these are often instructions. Do you want your videos to make all the way up so that the assistant plays it right away?
Well, this is quite a job. First of all, provide the full transcripts.
Make sure the text is synchronized with the voice. And start the required part of the video with a question you want to rank for.
Now, Google gives the priority to YouTube content. So you know how to share the videos if voice search results are a priority.
And don't forget to add image captions! They are the only way a voice assistant can tell a user what your images are about when the user's not looking.
Despite the priority of brief, to-the-point answers, Google appreciates the chance for a user to dig dipper in the topic they are looking into. That's probably the reason why Backlinco reports average top voice search results to have a word count of 2.312.
Aside from these requirements, usefulness, credibility, and legibility remain the primary qualities of the best content.
Now let's get a little technical.
4. Does website security affect voice search results?
Yes, it does!
We've been going through a lot of data and were going to show you how secure websites rank higher.
And indeed, back in the first months of 2018, there was quite a difference. Probably because voice search users don't usually read the "small print" to see whether the website uses an SSL certificate.
But now, it's been a while since Google Chrome started highlighting HTTP websites as not secure. And what search engine would willingly rank vulnerable sites? Now HTTPS is equally close to the 100% of both text and voice search results.
This means an SSL certificate is an absolute must for any website. 10Web offers the certificate as a part of the cloud hosting service.
Moreover, with Google concerned about web security (as always), the requirements can easily become stricter. That's why we suggest you to start preventing the most common WordPress security issues right away.
What else would you like to know about voice search? Ask anything in the comments or contact our customer care for a faster response.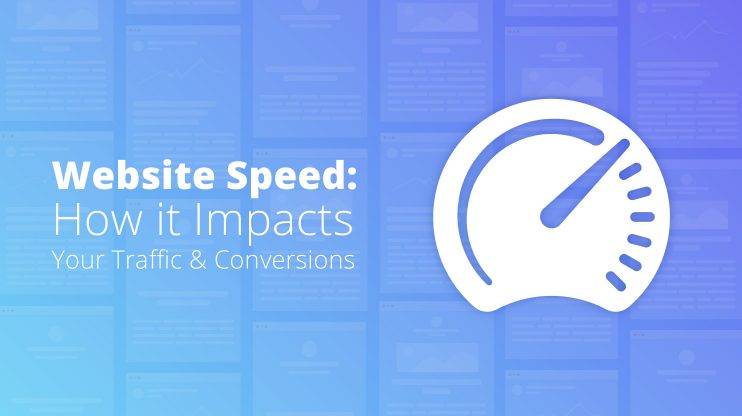 Speed /spi:d/ (n.) the rate at which someone or something moves or operates or is able to move or operate. It a drag having to wait for a month to receive a letter from your lover or traveling 3 hours to get somewhere to have your fancy dinner. That's why speed is considered one of the most important criteria when measuring the quality of service. Your website isn't an exception. A slow website with blank error pages isn't what you need, unless you're, like, trying for zero traffic. Your website speed, often referred to as "website performance," is the average amount of time it takes for the content of your webpages to be displayed on the screen of the browser requesting access. But when can you know for certain that your website speed is good enough? Where is the limit of a user's patience? To understand the phenomena of the…